Learn more about Active Pharmaceutical Ingredient (API)
Best Active Pharmaceutical Ingredient (API)
An active pharmaceutical ingredient (API) is a drug or a combination of drugs used in the finished pharmaceutical product (FPP) proposed for the diagnosis, treatment, or prevention of diseases. API is the component of any drug that produces the desired effects. Some drugs, such as combination therapies, have multiple active ingredients to treat different symptoms with different mechanisms of action. Production of APIs has conventionally been done by the pharmaceutical companies themselves in their home countries. But in recent years many companies have chosen to send manufacturing overseas to cut costs. This has caused major changes to how these drugs are regulated, with more stringent guidelines and inspections put into place.
Top 10 Active Pharmaceutical Ingredient (API) Companies
Pfizer
Roche
Sanofi
Novartis
GlaxoSmithKline
Gilead Sciences
Merck & Co
Eli Lilly
AstraZeneca
Boehringer Ingelheim
Market Overview
The global active pharmaceutical ingredient market is projected to reach USD 245.2 billion by 2024 from USD 182.2 billion in 2019, at a CAGR of 6.1% during the estimated period. The rising incidence of chronic diseases, increasing the importance of generics, and the growing uptake of biopharmaceuticals are some of the key factors driving the growth of the global APIs market.
COMPETITIVE LEADERSHIP MAPPING TERMINOLOGY
The competitive leadership mapping showcased provides information for Active Pharmaceutical Ingredient. Vendor evaluations are based on two broad categories: product maturity and company maturity. Each category carries various criteria, based on which vendors have been evaluated. The evaluation criteria considered under product maturity include the breadth of offering, delivery (based on industries that the vendors cater to, deployment models, and subscriptions), features/functionality, delivery, product quality and reliability, and product differentiation. The evaluation criteria considered under the company maturity include geographic footprint (on the basis of geographic presence), channel strategy and fit, vision alignment, and effectiveness of growth (on the basis of innovations, partnerships, collaborations, and acquisitions).
VISIONARY LEADERS
Visionary leaders are the leading market players in terms of new developments such as product launches, innovative technologies, and the adoption of growth strategies. These players have a broad product offering that caters to most of the regions globally. Visionary leaders primarily focus on acquiring the leading market position through their strong financial capabilities and their well-established brand equity. Pfizer, Roche, Sanofi, Novartis, AbbVie, GlaxoSmithKline, Gilead Sciences, Merck & Co, Eli Lilly, Johnson & Johnson, AstraZeneca, Celgene, and Boehringer Ingelheim have been identified as visionary leaders as they have established product portfolios and a robust market presence and business strategy.
DYNAMIC DIFFERENTIATORS
Dynamic Differentiators have established players with very strong business strategies. However, they have a weaker product portfolio compared to the visionary leaders. Novo Nordisk, Mylan, and Biogen Idec have been recognized as dynamic differentiators as they have strong business strategies, but a weaker product offering as compared to other market players. These companies are known to focus on specific product offerings as opposed to an elaborate portfolio.
INNOVATORS
Innovators in the competitive leadership mapping are vendors that have demonstrated substantial product innovations as compared to their competitors. The companies have focused on product portfolios. However, they do not have very strong growth strategies for their overall business, when compared with the visionary leaders. Teva, Allergen, Amgen, and Bristol-Myers Squibb have been identified as innovators as they have focused product portfolios, but a mediocre business strategy.
EMERGING COMPANIES
Emerging companies have a niche product and service offerings. Their business strategies are not as strong as that of the established vendors. The emerging vendors include the new entrants in the market, emerging in terms of product portfolio and geographic reach, and require time to gain significant traction in the market. Takeda, Daiichi Sankyo, Shire, and Astellas have been identified as emerging companies as they have a niche product offering but a poor business strategy.
What's driving the market?
1. Increasing incidence of chronic diseases
Over the last few decades, the incidence of chronic diseases such as diabetes, coronary artery disease, chronic obstructive pulmonary disease (COPD), asthma, hepatitis, arthritis, and cancer has increased significantly in major regions across the globe. This can majorly be attributed to the rising geriatric population across the globe (by 2050, more than 20% of the global population is expected to be aged over 65 years), changing lifestyles, and dietary changes as a result of rapid urbanization.
According to the WHO, cancer is the second-leading cause of death globally and is responsible for an estimated 9.6 million deaths in 2018. Moreover, the number of new cancer cases per year is expected to rise to 23.6 million by 2030. Mentioned below are some of the important statistics related to other major chronic diseases:
According to the International Diabetes Federation, in 2017, 425 million people worldwide were diagnosed with diabetes. In 2017, the global healthcare expenditure on diabetes was estimated at USD 727 billion (i.e., 12% of the total spending on adults worldwide).
According to the American Heart Association, cardiovascular diseases account for 17.3 million deaths per year and this figure is expected to grow to more than 23.6 million by 2030.
According to the World Health Organization (WHO), COPD is estimated to become the third-leading cause of death worldwide by 2030.
The high incidence and prevalence of chronic diseases is resulting in a greater need for APIs for their effective treatment. Considering this, leading players in the market are focusing on aligning their APIs product portfolio towards therapies for chronic diseases that are on the rise as well as trying to expand their production facilities for increasing their production capacities for APIs specific to the treatment of chronic diseases. For instance, Teva Pharmaceutical Industries Limited (Israel) has a strong portfolio of specialty APIs catering to disorders of the central nervous system (including neurological and neurodegenerative diseases) and respiratory disease (including asthma, allergic rhinitis, and COPD).
Currently, several players are focusing on the development and commercialization of various novel as well as generic cancer drugs. As a result, out of the total number of new drugs approved by the US FDA as of 2017, oncology products accounted for a large share. In November 2018, Keytruda (pembrolizumab) from Merck & Co., Inc. received FDA approval for the treatment of hepatocellular carcinoma. The same drug, in combination with carboplatin and either paclitaxel or nab-paclitaxel, was approved by the FDA as a first-line treatment of metastatic squamous non-small-cell lung cancer (NSCLC). In April 2018, the FDA approved rucaparib (Rubraca, Clovis Oncology Inc.), a poly ADP-ribose polymerase (PARP) inhibitor, for the treatment of recurrent epithelial ovarian, fallopian tube, and primary peritoneal cancer.
2. Technological advancements in API manufacturing
The introduction of new and advanced technologies for API manufacturing is one of the major factors supporting the growth of this market. For instance, the continuous manufacturing technology, which includes continuous flow chemistry, offers the potential for greater control and improved safety & environmental profiles. This technology has recently been adopted by companies such as Vertex Pharmaceuticals Ltd. (UK), GlaxoSmithKline Plc (UK), and Novartis AG (Switzerland) for API manufacturing. The continuous-flow technology involves the continuous processing of a stream of chemical reactants into a flow or microreactor to yield the desired reaction product on a continuous basis. This technology offers several potential advantages as compared to the traditional batch manufacturing of pharmaceuticals, such as greater optimization and control of the process, improved safety and environmental profiles for a given process, and reduced manufacturing footprint. Also, the micro-structured devices used for this type of API manufacturing operate in a continuous-flow environment, which provides controlled process conditions, high flow rates, and high mass throughput.
Biopharmaceutical companies involved in the manufacturing of small-molecule APIs utilize industrial scales to monitor weight changes in large batches of drugs. Analysis tools in genomics are also used by these companies to highlight variants in the DNA code, which helps in the discovery of genetic biomarkers for diseases. Moreover, for enhancing the production of vaccines, processes such as chromatography-based purification and microcarriers for cell growth, are being utilized.
Currently, pharmaceutical companies are also adopting various innovative particle engineering technologies, such as cryogenic spraying, to obtain the optimal particle size. These advancements in API manufacturing technologies are expected to drive market growth by providing advanced products and resulting in greater customer acceptance.
3. The growing importance of generics
The adoption of generics is considered as an effective approach by governments in several countries to reduce the healthcare expenditure in their respective healthcare systems. According to the CMS, the healthcare expenditure in the US was ~USD 3.5 trillion in 2017.
The rising healthcare cost across various countries is promoting the adoption of generic drugs over branded drugs. This is because generic drugs are cost-effective, and their therapeutic effectiveness and safety profile is similar to branded drugs. For instance, in 2017, the US healthcare system was able to save around USD 265 billion due to the increased adoption of generic drugs; Medicare and Medicaid saved USD 82.7 billion and USD 40.6 billion, respectively (Source: Association of Accessible Medicines).
An abbreviated new drug application (ANDA) comprises data that is submitted to the FDA in order to review and approve a generic drug product. There is a substantial increase in the number of ANDA approvals in the US, and this trend is expected to continue in the coming years. This increase can be attributed to the implementation of the Generic Drug User Fee Amendments (GDUFA) program implemented by the US Federal Government. In July 2012, the US President passed the Food and Drug Administration Safety and Innovation Act (FDASIA), which includes the GDUFA designed to speed up access to safe and effective generic drugs. As per the GDUFA, the FDA gained the authority to collect fees from drug companies that submit marketing applications for certain generic human drug applications, certain drug master files, and certain facilities. The law requires the industry to pay user fees to supplement the costs of reviewing generic drug applications and inspecting facilities. Additional resources will enable the Agency to reduce a current backlog of pending applications, cut the average time required to review generic drug applications for safety, and increase risk-based inspections. The enactment of this law helped the FDA to speed up the approval procedure by granting additional funds to facilitate generic drug approval. Owing to this development, the FDA was able to approve more generic drugs.
4. Increasing uptake of biopharmaceuticals
Biopharmaceuticals are manufactured by using living biological systems. They are gradually becoming popular as they are like natural biological compounds found in the human body, thus offering high efficacy and fewer side effects. Moreover, continued research in the field of biologics is triggering the development of novel products, thus resulting in the advancement of existing treatment models.
Currently, novel concepts such as cell therapy (for the treatment of cancer) and gene therapy (offering regenerative medicine) are getting refined. This has made biopharmaceuticals a huge and attractive opportunity area in the active pharmaceutical ingredients market.
Biopharmaceuticals are currently the fastest-growing segment of the pharmaceutical industry, and the growth rate of this segment is expected to double in the coming decade. The efficacy and safety associated with biopharmaceutical products, combined with their ability to address previously untreatable conditions, is allowing pharmaceutical companies to command high prices for these innovative drugs. Currently, most blockbuster drugs are biopharmaceuticals. Humira (AbbVie Inc.) has consistently remained the number one blockbuster drug (in terms of sales) in the US; it reached sales of USD 18.43 billion in 2017 and achieved an annual growth rate of 14.6%.
Considering the growth opportunities in the biopharmaceuticals market, major pharmaceutical companies across the globe are increasingly shifting their R&D and sourcing to focus on the development of large-molecule products. Moreover, growing investments in biotech R&D have resulted in a significantly strong biologics-development pipeline that is likely to support healthy and continued growth in this segment. Owing to this, there is a significant rise in the number of biotech patents applied every year, consistently from 1998.
Emerging technologies such as immunotherapies, antibody-drug conjugates, and gene and cell therapies are expected to be launched in the coming years, making the future of biopharmaceuticals look even more promising.
5. Growing adoption of artificial intelligence-based tools for drug discovery
Drug discovery is the process of identifying potential new medicines and involves a wide range of scientific disciplines and the screening of large libraries of compounds. The conventional drug discovery process is very lengthy as well as expensive. It takes an average of 10 years for a new drug to complete the journey from initial discovery to commercialization, and the average cost to research and develop each successful drug is estimated to be USD 2.6 billion (Source: The Pharmaceutical Research and Manufacturers of America). The drug discovery and development process is also very tedious, which needs researchers to analyze vast quantities of bioscience information, including patents, genomic data, and a large number of publications uploaded daily across all biomedical journals and databases. This has made it necessary to change the drug discovery process, and artificial intelligence is a key factor that can influence and enhance this process.
Artificial intelligence and machine learning, in particular, make the drug discovery process more efficient and substantially improve success rates at the early stages of drug development. Artificial intelligence algorithms ingest and analyze a vast amount of information and can identify potential drug candidates in lesser time. Deep learning systems can also be used for generating molecules with properties that are likely to be effective against specific diseases and without adverse side effects. Such advantages have encouraged the adoption of AI for drug discovery by various pharmaceutical and biotechnology companies. For instance, BenevolentBio (UK) has a keen focus on applying deep learning and natural language processing to understand and analyze large volumes of information for drug discovery. The company's deep learning software has the capability to analyze information to find potential drug candidates. In November 2016, the company entered into an exclusive license agreement with Johnson & Johnson (US) for evaluating the potential of a series of novel clinical-stage drug candidates by using its unique AI technology. Artificial intelligence also plays an important role in the discovery of drugs for chronic diseases such as cancer. Owing to its capabilities, AI significantly reduces the time taken to bring a cancer-combatting drug to the market.
Several pharmaceutical companies are increasingly focusing on partnering with established and emerging AI-driven companies to leverage the power of AI-based solutions for boosting their drug discovery programs. Some of the notable drug design collaborations in this regard include:
In September 2018, Pfizer Inc. (US) entered into an agreement with Atomwise Inc. (US), an AI-developing startup, to evaluate Atomwise's AI platform to identify potential drug candidates for up to three target proteins selected by Pfizer.
In February 2018, Bristol-Myers Squibb (US) entered into a multi-target research collaboration agreement with Sirenas, a biotech company, to apply machine learning-based computational approaches to identify potential drug candidates against certain undisclosed therapeutic targets.
In May 2018, Boehringer Ingelheim partnered with Bactevo to apply their "Totally Integrated Medicines Engine" for identifying novel small molecule drug candidates.
In May 2018, GlaxoSmithKline (GSK) entered into a drug design collaboration with Cloud Pharmaceuticals, an AI-driven drug discovery company, to develop a series of small molecules against biological targets specified by GSK.
The adoption of modern technologies in drug discovery is expected to speed up the drug discovery process and subsequently the market launch of drugs.
6. Adoption of organ-on-chip models in drug development
Pharmaceutical companies pump massive amounts of investments in research and development to strengthen their drug development pipeline every year. However, there is an observed plunge in the annual number of new FDA-approved drugs, almost directly proportional to the increase in R&D spending. Hence, in order to curb the high cost of drug development, there is a growing need to develop more predictive tissue models using human cells to determine drug efficacy and safety in advance of clinical testing. In this regard, the organ-on-a-chip technology is expected to fill the gaps in drug screening by offering predictive human tissue models. This technology has the potential to revolutionize the pharmaceutical industry by making drug development faster and cheaper and producing more successful therapies. Thus, the adoption of organ-on-chip models in drug development is considered a positive indicator of the growth of the APIs market.
7. Growing focus on precision medicine
Precision medicine is an emerging approach for disease treatment and prevention that takes into account the variability in the genes, environment, and lifestyle of each individual. This approach allows doctors and researchers to predict more accurately which treatment and prevention strategies would work for a particular disease in particular groups of people. Preventive or therapeutic interventions can then be directed to those who will benefit most from targeted interventions, thereby maximizing the benefits and minimizing the costs and complications.
Precision medicine is gaining increasing recognition by clinicians, healthcare systems, pharmaceutical companies, patients, and governments. Advances in precision medicine have already led to powerful new discoveries and several new FDA-approved treatments that are tailored to the specific characteristics of individuals. Realizing the potential of precision medicine, in 2015, the US President launched the Precision Medicine Initiative with a view to support research efforts focusing on bringing precision medicine to different aspects of healthcare. The President's budget for the fiscal year 2016 included USD 216 million in funding for the National Institutes for Health (NIH), the National Cancer Institute (NCI), and the Food and Drug Administration (FDA) to implement this initiative. In addition, to support this initiative, the FDA created precision FDA, a community research and development portal that allows for testing, piloting, and validating existing and new bioinformatics approaches to next-generation sequencing (NGS) processing. Currently, oncology is one of the major focus areas of precision medicine. Accordingly, innovative clinical trials of targeted drugs are being carried out. The aim of drug targeting is to generate pharmacologically effective drug concentrations at the site of the disease while keeping very low/minimal drug concentrations in the rest of the body, away from the site of the disease.
8. Growing investments in real-world evidence by pharmaceutical companies
Randomized control trials (RCTs) have conventionally been the gold standard for assessing the efficacy and safety of new drugs. However, there is an increasing demand among stakeholders for evidence of how drugs work in the real world, as opposed to that within the confines of a highly controlled experimental environment. Real-world evidence is the clinical evidence regarding the use and potential benefits or risks of a medical product derived from the analysis of real-world data.
Real-world data (RWD) is defined as data derived from a number of sources that are associated with outcomes in a heterogeneous patient population in real-world settings. Robust RWE has applications across the entire drug development lifecycle, presenting numerous opportunities for biopharmaceutical companies to shorten development timelines, reduce the cost of clinical trials, and improve the probability of technical and regulatory success (PTRS). Also, RWE can de-risk elements of early discovery by focusing on the identification of high-responding patient cohorts. Using robust genomic sequencing data and longitudinal clinical data, RWE analyses can identify biomarkers of therapeutic response and resistance to optimize a drug development strategy. The targeted use of RWE derived from electronic health records (EHR) supports the design and optimization of clinical trials. Also, RWE can be used to design a protocol that is generalizable to standards of care, assess the impact of eligibility criteria on trial feasibility, and inform the selection of trial sites. Owing to these benefits, RWE studies provide a vastly larger and more accurate data sample on which pharmaceutical and medical device companies can base their conclusions. This allows them to ascertain the effectiveness and returns on investment of medication in real-world settings.
Active Pharmaceutical Ingredients based on the type of drug
1. Prescription Drugs
This segment includes drugs that can be obtained only against a legal prescription from a medical practitioner. Certain drugs come with strict use requirements or specifications, and their misuse or overuse can be fatal. Many prescription drugs are prone to abuse and can cause death by overdose. As a result, the distribution, sales, and use of these drugs are strictly controlled. Prescription drugs account for the largest share of the APIs market, by type of drug. The demand for drugs falling under this category has increased significantly in recent years due to the rising prevalence of target diseases. The US accounts for the highest spending on prescription drugs among high-income countries.
The Commonwealth Fund 2016 International Health Policy Survey stated that 47 to 60% of adults in all countries consume at least one or more prescription drugs; however, the US is at the upper end of this spectrum, with a consumption of 59%. Additionally, the demand for antidepressants and anti-diabetes medications has also supported the growth of the prescription drugs market.
Favorable provisions under the Affordable Care Act (ACA) for coverage to uninsured individuals through Medicaid expansion and Health Exchange Plans (HIX) have helped drive the consumption of prescription drugs in the US. Another factor influencing this market is the use of specialty drugs. Specialty drugs comprise just 1.9% of the total prescription volume but account for 37.4% of spending within the retail and mail-order distribution channels. In the non-retail setting, specialty drugs account for 60% of invoice spending. The pharmaceutical industry is increasingly focused on the development of specialty drugs as the use of these expensive medicines is also growing. This will significantly impact the prescription drugs market in a positive way.
While the implementation of reforms to improve the affordability of healthcare has expanded the consumption of both traditional and specialty drugs, inflation has played a key role in enhancing revenue from the sales of prescription drugs, and particularly specialty drugs.
However, the market faces several challenges, like the lengthy development and clinical trial processes for novel prescription drugs and the potential for drug abuse. In order to promote responsible prescriptions and abuse of prescription drugs like opioid painkillers, the USFDA developed the Risk Evaluation and Mitigation Strategy that addresses the abuse of these drugs that are available by prescription.
2. Over-the-Counter Drugs
OTC drugs are safe and effective for use by the general public based on label instructions and warnings. They do not require prescriptions to be procured, and as such are subject to stringent safety and efficacy standards as compared to prescription drugs since they are self-managed by consumers without a doctor's supervision. OTC drugs are used to treat a variety of health problems, including headaches, coughs and colds, fever, and heartburn. The FDA mandates OTC drug manufacturers to acquire permanent approval or confirmation to product monograph for the OTP, specifying conditions rendering them safe and effective.
The sale of OTC drugs has continued to rise over the past few years owing to recent innovations in this field, increased promotion of self-medication, and increased access. Rising awareness on precautionary care and health concerns that do not require doctor's investigation has also supported the purchase of OTC drugs.
The US, along with China and Japan, held 50% of the OTC drug industry share in 2016. OTC markets in emerging markets are likely to offer significant potential for the global healthcare industry, given that OTC drugs are priced lower than prescription drugs and are hence preferred by low-income groups in developing regions.
Another crucial factor contributing to the growth of this market is the prescription-to-OTC shift. There has been a significant increase in the variety of OTC medicines available to customers over the last few decades owing to this. The Rx-to-OTC shift refers to the transfer of tested and proven prescription drugs to non-prescription, over the counter (OTC) status. The Rx-to-OTC switch is a data-driven, scientifically rigorous, and highly regulated process that allows consumers to have OTC access to a growing range of medicines. The Rx-to-OTC switch will significantly affect the healthcare industry by driving down overall healthcare costs. The Rx-to-OTC switch accounted for 19% of OTC sales and 27% of growth in the past five years. The Rx-to-OTC switch has become increasingly more consistent with the objectives of the US ACA, as well as regulatory agencies worldwide.
However, one of the major limitations to this market is the increasing possibility of substance abuse for non-prescription drugs, which has been a major setback for 100% Rx-to-OTC switch.
Some of the top companies in the OTC drugs market are Novartis, GSK, Bayer, Merck & Co., and Johnson and Johnson.
Active Pharmaceutical Ingredients- Therapeutics Applications
1. Communicable Diseases
The communicable diseases segment is the largest segment of the global APIs market. The large share of this market segment can primarily be attributed to the increasing global incidence of communicable diseases.
Communicable diseases are one of the leading causes of death worldwide and have a major impact on global public health and economic development. Hence, there is a growing focus globally on the treatment, prevention, and eradication of these diseases. Additionally, the emergence of new diseases and the appearance of drug-resistant tuberculosis and malaria and insecticide-resistant vectors have led to more challenging medical procedures, which cause long-term financial and health implications for patients. Thus, the global health impact of these diseases and increasing antimicrobial resistance, together with limited antibiotic pipelines, compel innovator companies to focus on the discovery and development of new therapeutic drugs.
2. Oncology
Oncology is the largest and fastest-growing therapeutic segment of the global APIs market. Market growth is largely driven by the increasing global incidence of cancer. According to GLOBOCAN 2018, 18.1 million new cancer cases and 9.6 million cancer-related deaths were reported globally in 2018. Lung cancer is the leading cause of cancer incidence and mortality; 2.1 million new lung cancer cases and 1.8 million deaths are predicted for 2018, representing close to 1 in 5 (18.4%) cancer deaths globally.
Owing to this increasing global burden of cancer, there has been a steady rise in global spending on cancer medication. Global spending on cancer medicines continued to rise at USD 133 billion in 2017. From 2011 to 2016, in the US alone, cancer spending increased from USD 26.8 billion to USD 42.1 billion (Source: American Society of Clinical Oncology). This rise in the demand for cancer medication is expected to lead to an increase in the supply of these medications, which will ultimately drive growth in the APIs market.
The market has also witnessed a significant increase in the number of investments for the development of more effective products for cancer treatment. For instance, in May 2018, Eli Lilly acquired AurKa Pharma for USD 575 million to expand the company's oncology platform. Also, in March 2018, Mylan N.V., a global pharmaceutical company, announced the launch of its generic Mutamycin injection, which is used in combination with other cancer medicines in the treatment of stomach and pancreatic cancer.
Growth in this segment is also driven by the increasing demand for highly potent APIs (HPAPIs) for the treatment of cancer. There is growing evidence that many potent compounds are highly effective in this area and an increasing number of companies are consequently focusing on developing such compounds.
3. Pain Management
The therapeutics for pain management include treatments for musculoskeletal pain, arthritis, anesthesia, analgesics (narcotic & non-narcotic), and migraine among others. The growing geriatric population and increasing demand for innovative and advanced pain medications around the world are the predominant growth drivers for this segment. Additionally, the increasing number of hospitalization cases; unmet requirements for neuropathic pain management drugs; innovative and advanced applications of pain management therapies; increasing prevalence of various chronic diseases, such as cancer and neurological problems; and increasing healthcare expenditure are also responsible for the growth of this segment.
4. Cardiovascular Diseases
Cardiovascular diseases (CVDs) are a leading cause of death worldwide. CVDs include a wide range of conditions, including hypertension, dyslipidemia, stroke, atherosclerosis, thrombosis, coronary heart disease, cerebrovascular disease, and rheumatic heart disease.
According to the WHO, every year, 17.9 million deaths are caused due to CVDs, which contribute to 31% of the global deaths. The American Heart Association estimates that approximately 2,300 people in the US die due to cardiovascular disease each day (an average of 1 death every 38 seconds). The total direct medical costs associated with CVDs are projected to increase to USD 749 billion by 2035 (Source: American Heart Association). This growing incidence of cardiovascular diseases owing to sedentary lifestyles has resulted in a significant increase in the demand for CVD drugs, thus compelling companies in this market to focus on developing and commercializing powerful novel drugs. This is evident from the fact that in 2017, a record 46 new drugs were approved by the US Food and Drug Administration (FDA) for CVD therapy.
5. Diabetes
Diabetes is one of the leading causes of death worldwide and has almost reached epidemic proportions in many countries across the globe. According to the International Diabetes Federation, in 2017, 425 million people were diagnosed with diabetes. The highest number of people with diabetes lie between 40 to 59 years of age. Nearly 79% of adults with diabetes live in low- and middle-income countries. In 2017, 4 million people lost their lives due to diabetes. According to estimates by the American Diabetes Association, in 2018, there are over 500 million cases of type 2 diabetes globally. This huge incidence of diabetes has led to a substantial increase in the global healthcare costs—around USD 727 billion in health expenditure in 2017 (12% of total spending on adults) (Source: International Diabetes Federation).
This high global prevalence of diabetes has led to rapid growth in the diabetes drugs sector, with antidiabetes drugs being the top-selling drugs in 2017. Some top-selling antidiabetic drugs in 2018 include Januvia (sitagliptin) by Merck & Co., Lantus (Insulin glargine) by Sanofi, Victoza (Liraglutide) by Novo Nordisk, Novo Rapid (Insulin Aspart) by Novo Nordisk, Humalog (Insulin Lispro) by Eli Lilly, Levemir (Insulin Detemirn) by Novo Nordisk, Trulicity (Dulaglutide) by Eli Lilly, Novo Mix 30 (Biphasic Insulin Aspart) by Novo Nordisk, Humulin (Insulin Isophane) by Eli Lilly, and Galvus (Vildagliptin) by Novartis (Switzerland).
6. Respiratory Diseases
Chronic respiratory diseases (CRDs) are diseases associated with the airways and other parts of the lung. Some of the most common CRDs include asthma, chronic obstructive pulmonary disease (COPD), pulmonary hypertension, and occupational lung disease.
As per the Global asthma Report 2018, asthma affects approximately 339 million people in all regions of the world, and around 1,000 people die every day from asthma. According to the Centers for Disease Control and Prevention (CDC), in 2018, about 16 million US citizens were suffering from chronic COPD. COPD is the fourth-leading cause of death and the 13th leading cause of disease burden worldwide.
Factors such as increasing pollution levels and the release of hazardous gases are contributing towards the growth in the global number of COPD cases. Smoking and the spread of infections like tuberculosis are also responsible for the growth in the incidence of respiratory diseases.
This growing prevalence of CRDs, however, has led to an increase in the demand for drugs. This, in turn, has led to an increase in the number of FDA approvals of drugs. Respiratory drugs that gained FDA approval in 2018 include Lorbrena (lorlatinib) by Pfizer, Nuzyra (omadacycline) by Paratek Pharmaceuticals, Symdeko (tezacaftor/ivacaftor) by Vertex, Vizimpro (dacomitinib) by Pfizer, and Yupelri (revefenacin) by Theravance Biopharma.
7. Other therapeutics applications
The other therapeutic applications of APIs include orthopedics, urology and nephrology, ophthalmology, women's health, and gastroenterology. Orthopedic drugs are used to treat and prevent disorders or injuries related to the skeletal system and associated muscles, joints, and ligaments. There are a number of prescription and over-the-counter drugs available that are used to overcome pain, swelling, and other symptoms associated with fractured bones, injured ligaments, disease, aging, and degeneration of joints and bones. The rapidly increasing aging population, increasing prevalence of obesity, and the expansion of healthcare coverage are some major factors driving the growth in this market.
Best Active Pharmaceutical Ingredient (API)
Comparing 12 vendors in Active Pharmaceutical Ingredient (API).
Send your Business Requirement to Multiple Vendors in one go.
Requirements from other buyers (5)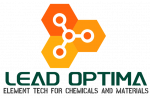 Buyer
Kelin Zhang's requirement
17/02/2023
"hello, we are looking for partner of milrinone intermediate:1-(4-Pyridyl)-2-propanone,CAS No.6304-16-1, our factory could produce it with competitive price. thanks!"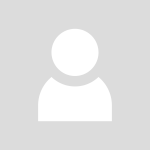 Buyer
لیلا گودرزی's requirement
13/08/2022
""I am looking for a Active Pharmaceutical Ingredient (API) in north Africa . My budget is $50,000. Looking to buy in 15 days.""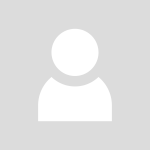 Buyer
Shivaansh Sodhani's requirement
07/12/2021
"I need it for a school project"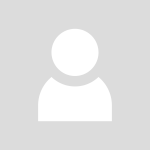 Buyer
Ashish Jogpethe's requirement
28/09/2021
"top 20 active pharmceutical ingredients list"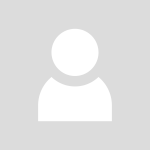 Buyer
Aniketh Rao's requirement
19/08/2021
500+ Active Pharmaceutical Ingredient (API) buyers negotiating "Group Buying Deal" through 360Quadrants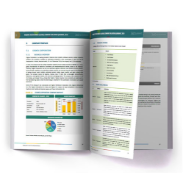 An active pharmaceutical ingredient (API) is a drug or a combination of drugs used in the finished pharmaceutical product (FPP) intended for the diagnosis, treatment, or prevention of diseases.
The global active pharmaceutical ingredient market is estimated to reach USD 245.2 billion by 2024 from USD 182.2 billion in 2019, at a CAGR of 6.1% during the forecast period. The increasing incidence of chronic diseases, growing importance of generics, and the increasing uptake of biopharmaceuticals are some of the major factors driving the growth of the global APIs market. On the other hand, the unfavorable cexpected to restrain the growth of this market in the coming years.
Increasing incidence of chronic diseases to drive the growth of the Active Pharmaceutical Ingredients Market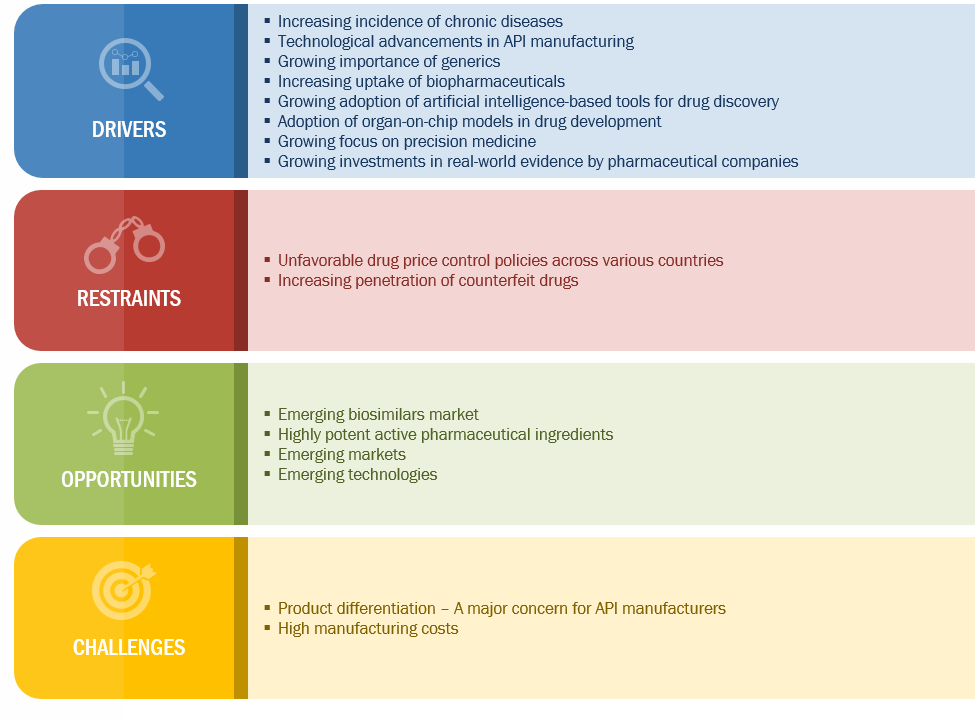 This report identifies and benchmarks the Top Active Pharmaceutical Ingredient Companies such as Pfizer, Inc. (US), Novartis AG (Switzerland), Sanofi (France), Boehringer Ingelheim (Germany), Bristol-Myers Squibb (US), and evaluates them on the basis of business strategy excellence and strength of product portfolio within the Active Pharmaceutical Ingredients ecosystem, combining inputs from various industry experts, buyers, and vendors, and extensive secondary research including annual reports, company press releases, investor presentations, free and paid company databases. Top Active Pharmaceutical Ingredient Companies are rated and positioned on 2x2 matrix, called as 'Company Evaluation Quadrant', and identified as Visionary Leaders, Dynamic Differentiators, Innovators, or Emerging companies.
This report identifies and benchmarks the Active Pharmaceutical Ingredient Leaders such as Pfizer, Inc. (US), Novartis AG (Switzerland), Sanofi (France), Boehringer Ingelheim (Germany), Bristol-Myers Squibb (US), and evaluates them on the basis of business strategy excellence and strength of product portfolio within the Active Pharmaceutical Ingredients ecosystem, combining inputs from various industry experts, buyers, and vendors, and extensive secondary research including annual reports, company press releases, investor presentations, free and paid company databases. Active Pharmaceutical Ingredient Leaders are rated and positioned on 2x2 matrix, called as 'Company Evaluation Quadrant', and identified as Visionary Leaders, Dynamic Differentiators, Innovators, or Emerging companies.
SAMPLES: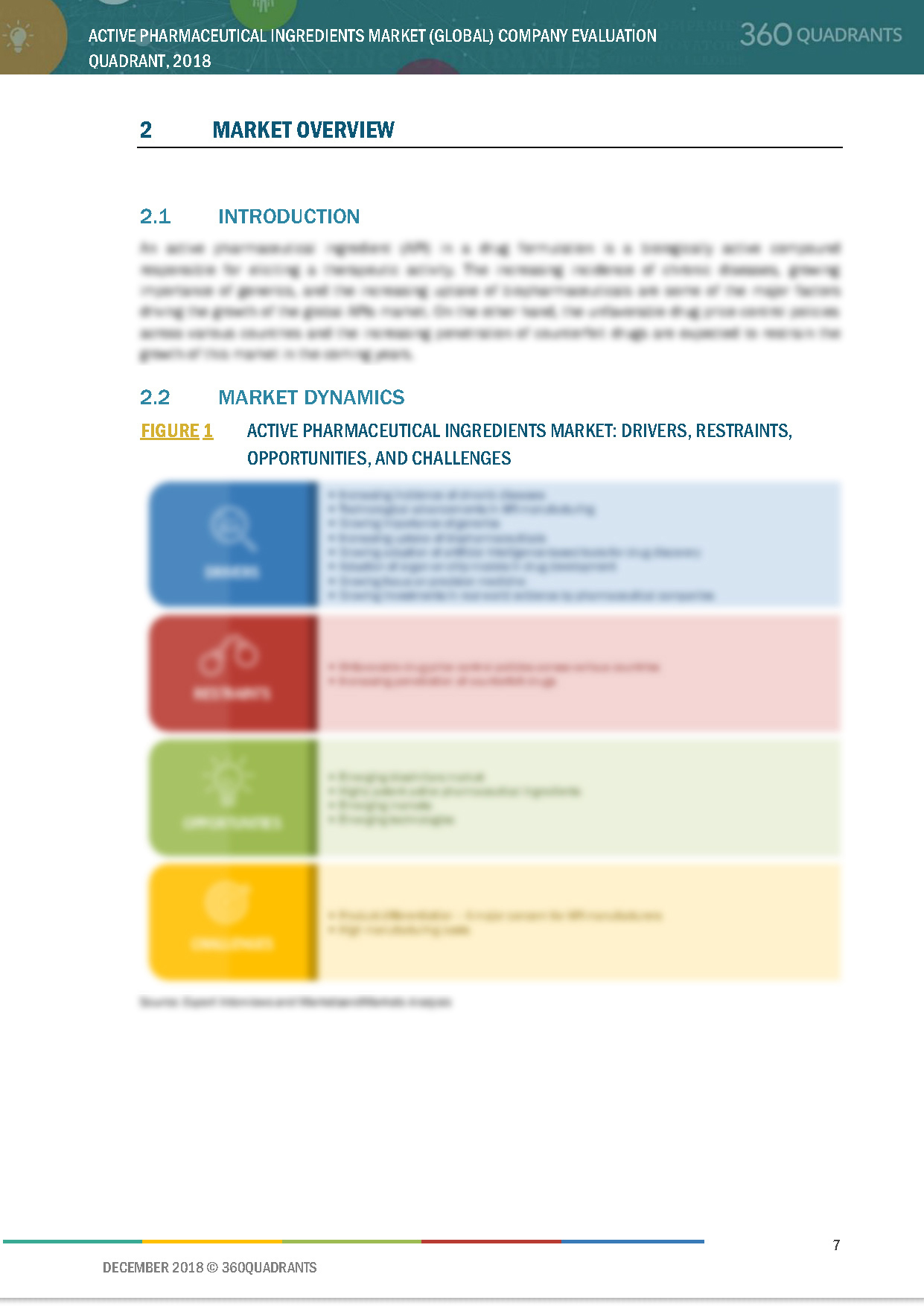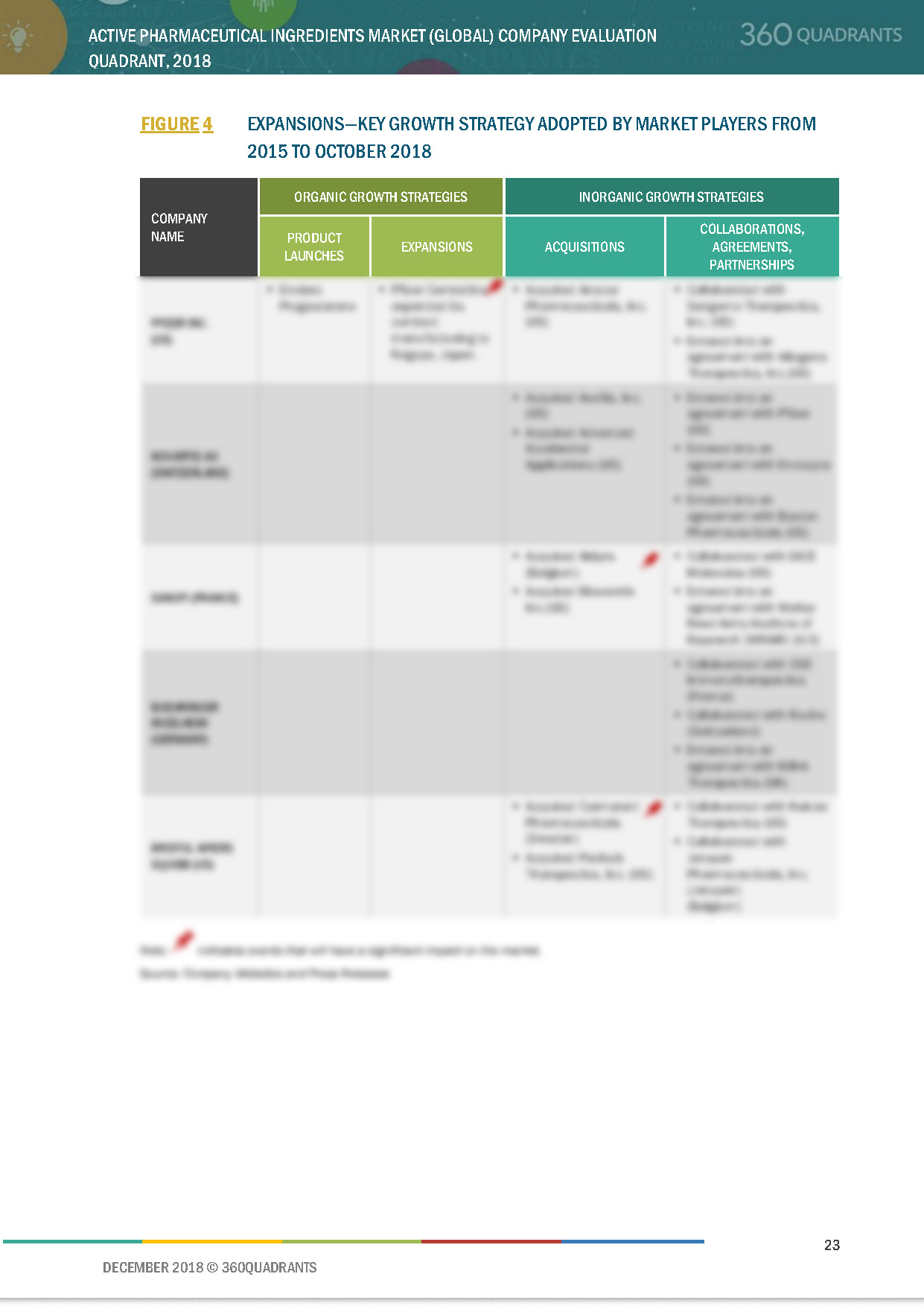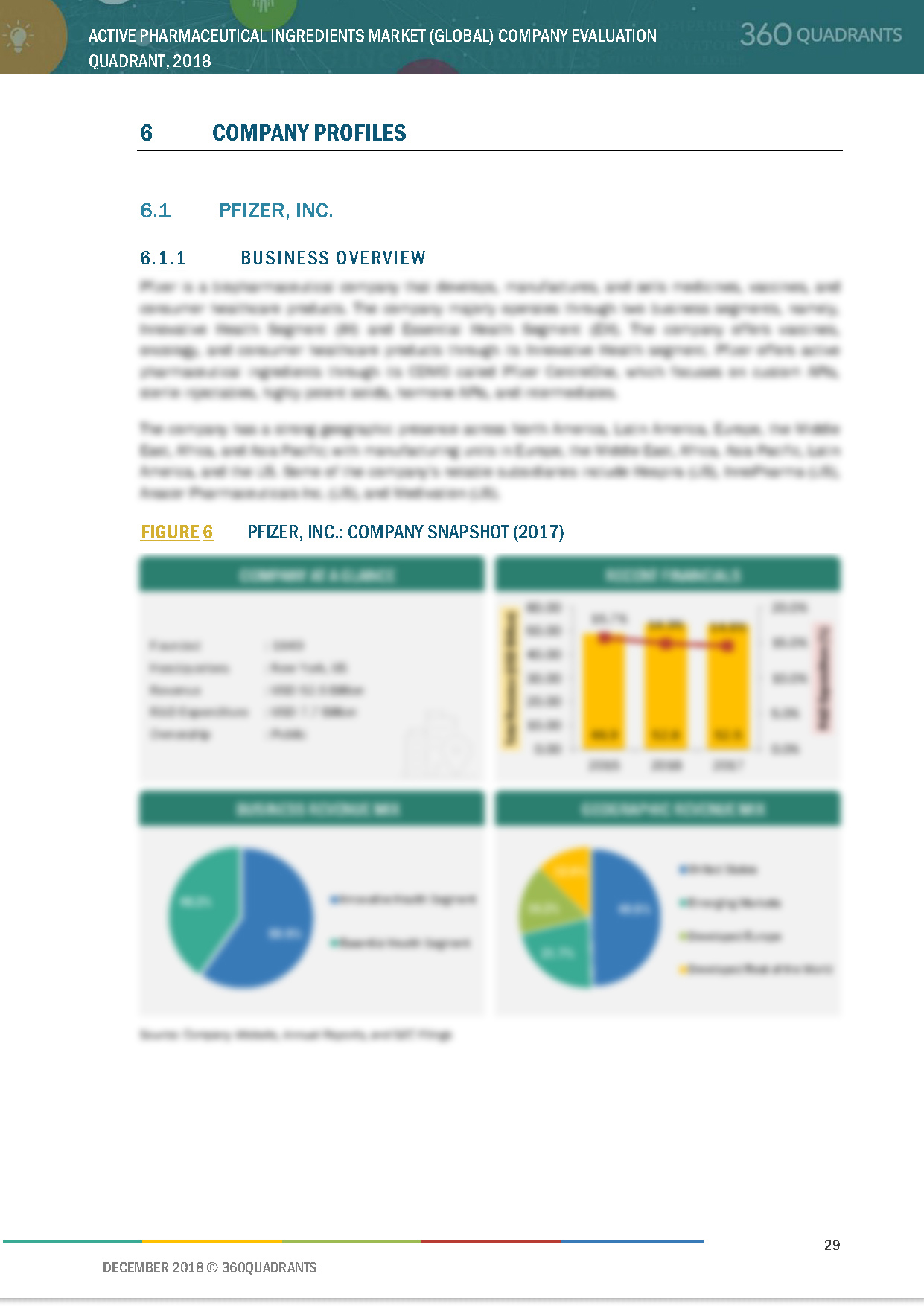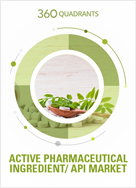 Request Free Sample Report
Personalize Your Research Requirement
Updated version of this Quadrant
Different Company Evaluation Quadrant
'Startup Only' Company Evaluation Quadrant
Region or Country specific evaluation
Application or Industry specific evaluation

..Read More
Analyst Briefing & Inquiry
Submit a Briefing Request
Question about our published research
Request for evaluation of your organization for specific market
Request for re-evaluation of Company Evaluation Quadrant

..Read More