Learn more about Electronic Health Records (EHR) Software
Latin America

In Latin America, Brazil stands out in terms of market growth—its healthcare system is based on employer funding, and its regional government is taking steps to lower healthcare costs. Moreover, the healthcare industry in Brazil is growing at a rapid pace, as Brazil has a large patient population. According to the Economist Intelligence Unit 2014, Brazil has approximately 6,800 public and private hospitals, 195,000 service units, and 500,000 hospital beds. The Brazilian National Health System (SUS) is a publicly funded healthcare system that covers the healthcare needs of approximately 80% of the country's population. The government has established the Private Health Insurance and Plans Information Exchange Standard (TISS) to enhance healthcare quality, rationalize costs, and support the exchange of information among health providers and healthcare insurance companies. Investments by the government are expected to be a major driver for ambulatory EHR solutions in the country. For instance, the Brazilian government entered into an agreement with the Denmark Health Ministry in December 2016. This agreement is expected to improve the health information system in Brazil. The agreement defines three areas of improvement, which include:
Improving health data and unifying national health data repositories
Improving the patient classification system used in the SUS using a diagnostics related group (DRG) system
Improving the management and standardization of medical terminologies
According to the Ministry of Health, EHR systems have been installed in 1,920 cities. The federal government released a new version of the EHR in October 2016, which allows public health services (municipal) to track the history, data, and outcome of patient exams. Such government initiatives are likely to drive the market for ambulatory EHR solutions in the country.
Frequently Asked Questions
Who are the key stakeholders in the EHR space ?

The EMR solutions market comprises several stakeholders such as Healthcare IT service providers, healthcare insurance companies/payers, healthcare institutions (medical groups, physician practices, and outpatient clinics), research and development companies, venture capitalists, Government agencies, corporate entities and market research and consulting firms. The demand side of this market is characterized by government support for the adoption of the EMR solutions. The supply side is characterized by advancements in technology.

Which regions provide high growth opportunities ?

Geographically, the market spans the Americas, Europe, Asia Pacific and Middle East & Africa. Americas is dominating the global EHR-EMR market. Broad adoption of EHR-EMR, the presence of major players in the region and growth in the number of services in hospitals boost the growth of the market in the region. Europe is the second largest market after the Americas owing to growing adoption of IT in the healthcare sector for patient administration and engagement. Asia Pacific is slated to emerge as the fastest growing market due to escalated demand for software solutions in the healthcare sector and rising expenditure on healthcare facilities in the developing economies of the region.

What are the current trends in EHR space ?

Technology is progressing at a breakneck pace, and this will have impact on the EHR of the further future. As AI and virtual assistants like Alexa and Siri become more accessible and more powerful, they will begin to appear in the health IT fields. Virtual assistants are also coming online to help with those physician burdens, the aspects of the physician workflow issues that computers can streamline. For patients, the big development is expanding online or smartphone access to your health information and the ability to combine information from different providers and update it automatically. Experts think EHR vendors will have to look beyond a patch for the problem. Tech giants entering the healthcare space are going to make big waves: Apple, Google and Amazon are all entering the healthcare space. Their presence will pressure EHR vendors to innovate or perish. The large tech giants are capable to invest in R&D and leading edge UX and UI without endangering their bottom lines. This competition might force EHR to make some of the crucial changes that previous sections have mentioned, or it might just increase the monopoly these tech giants have begun to form and change healthcare for the worse. There's no reliable way to know how it will play out, but big changes are coming

What are the drivers and challenges faced by vendors in the market ?

The global EHR-EMR market is primarily driven by an increase in the volume of medical records which requires proper management and storage. EHR-EMR provides the advantages of better accessibility, improved communication, data aggregation, and integration. EHR-EMR also lower staffing requirements and thus reduce health care costs, also reducing the scope of human errors. It is on account of these advantages that the global EHR-EMR market is proliferating. Technological advancements in EHR-EMR technology such as Blockchain, Byod, Artificial Intelligence, Opensource fuel the growth of the market. Cloud-based solutions also provide growth opportunities. Small healthcare providers who cannot make up-front investments are opting for free and web-based services which also eliminates the need for infrastructure and maintenance. Government funding is a crucial driver of the market. Governments in various economies are funding projects to automate health record systems which induce the demand for EHR-EMR. The growth of the healthcare and life-sciences industry also reflect positively on the EHR-EMR market. Challenges- various factors are likely to slow down the momentum for the EHR-EMR market. The growth of the market is inhibited by the economic slowdown at a global level which results in lack of capital and operational constraints. Even though both developed and developing countries exhibit high interest in automating health record, the introduction of EHR-EMR systems is obstructed by available technology which is inadequate to support the system and insufficient funds to migrate from the existing system to an electronic system. The high cost of implementing EHR-EMR system is a limiting factor to the market growth. Switching to EHR-EMR involves high costs of computers, electrical wiring and a vast amount of electricity supply. Health administrators and governments perceive the cost of implementing EHR-EMR systems very high and thus resist adoption. Additionally, lack of skilled staffs with adequate knowledge of computer and disease classification are vital issues. Other factors include resistance from medical professionals to switch to an electronic system and change their behaviors and attitudes, and lack of data processing facilities which are barriers to the implementation of EHR-EMR.

What are the key strategies adopted by the players in this market ?

Major players are implementing various strategies such as partnerships, mergers, acquisition, product launches, etc. to sustain their market position.
Electronic Health Records (EHR) Software in Latin America
Comparing 166 vendors in Electronic Health Records (EHR) Software across 68 criteria.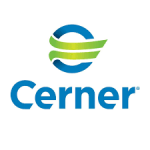 The Cerner EHR software supports an enterprise-wide view of patient care and the point at which care was delivered in both acute inpatient and outpatient settings. This seamless integration across the continuum of care enables providers to make informed, data-driven decisions without leaving the clinical workflows. Cerner Corporation is a leading supplier of healthcare information technology (HCIT) solutions, devices, and hardware. This makes the company one of the best EHR software providers. The company offers a broad range of services, including implementation, training, remote hosting, operational management services, revenue cycle services, support and maintenance, health care data analysis, clinical process optimization, transaction processing, employee wellness programs & third-party administrator services for employer-based health plans. Cerner EHR offers powerful decision support that utilizes predictive algorithms to fire rules and alerts, engaging providers when a patient requires care. Cerner Ambulatory pricing supports all kinds of budgets and requirements.
Read less
Read more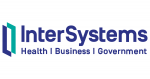 TrakCare, innovative EHR software by InterSystems consists of a comprehensive set of clinical, administrative, and departmental modules sharing a single data model. One login provides secure, role-based access to all areas of the solution. The softwareis designed for the age of mobility, aiming to deliver the best user experience wherever one is, on whatever device one is using. It is an intuitive, web-based system, so users are up and running quickly. The software enables efficient, shared workflows across care settings and provides a unified record for each patient across the continuum of care. It offers easy access to complete patient information and empowers care providers and management teams to make more informed decisions for better results. TrakCare pricing supports all kinds of budgets and requirements.
Read less
Read more
Electronic Health Records (EHR) Software Related Articles