Latin America

In Latin America, Brazil stands out in terms of market growth—its healthcare system is based on employer funding, and its regional government is taking steps to lower healthcare costs. Moreover, the healthcare industry in Brazil is growing at a rapid pace, as Brazil has a large patient population. According to the Economist Intelligence Unit 2014, Brazil has approximately 6,800 public and private hospitals, 195,000 service units, and 500,000 hospital beds. The Brazilian National Health System (SUS) is a publicly funded healthcare system that covers the healthcare needs of approximately 80% of the country's population. The government has established the Private Health Insurance and Plans Information Exchange Standard (TISS) to enhance healthcare quality, rationalize costs, and support the exchange of information among health providers and healthcare insurance companies. Investments by the government are expected to be a major driver for ambulatory EHR solutions in the country. For instance, the Brazilian government entered into an agreement with the Denmark Health Ministry in December 2016. This agreement is expected to improve the health information system in Brazil. The agreement defines three areas of improvement, which include:
Improving health data and unifying national health data repositories
Improving the patient classification system used in the SUS using a diagnostics related group (DRG) system
Improving the management and standardization of medical terminologies
According to the Ministry of Health, EHR systems have been installed in 1,920 cities. The federal government released a new version of the EHR in October 2016, which allows public health services (municipal) to track the history, data, and outcome of patient exams. Such government initiatives are likely to drive the market for ambulatory EHR solutions in the country.
Electronic Health Records (EHR) Software in Latin America
Comparing 166 vendors in Electronic Health Records (EHR) Software across 68 criteria.
All vendors(2)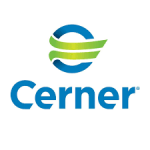 The Cerner EHR software supports an enterprise-wide view of patient care and the point at which care was delivered in both acute inpatient and outpatient settings. This seamless integration across the continuum of care enables providers to make informed, data-driven decisions without leaving the clinical workflows. Cerner Corporation is a leading supplier of healthcare information technology (HCIT) solutions, devices, and hardware. This makes the company one of the best EHR software providers. The company offers a broad range of services, including implementation, training, remote hosting, operational management services, revenue cycle services, support and maintenance, health care data analysis, clinical process optimization, transaction processing, employee wellness programs & third-party administrator services for employer-based health plans. Cerner EHR offers powerful decision support that utilizes predictive algorithms to fire rules and alerts, engaging providers when a patient requires care. Cerner Ambulatory pricing supports all kinds of budgets and requirements.
Read less
Read more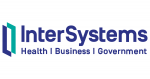 TrakCare, innovative EHR software by InterSystems consists of a comprehensive set of clinical, administrative, and departmental modules sharing a single data model. One login provides secure, role-based access to all areas of the solution. The softwareis designed for the age of mobility, aiming to deliver the best user experience wherever one is, on whatever device one is using. It is an intuitive, web-based system, so users are up and running quickly. The software enables efficient, shared workflows across care settings and provides a unified record for each patient across the continuum of care. It offers easy access to complete patient information and empowers care providers and management teams to make more informed decisions for better results. TrakCare pricing supports all kinds of budgets and requirements.
Read less
Read more