Embedded systems are programmed devices that enable the functioning of machines wherein they are used. These systems are a combination of computer hardware and software. The embedded system market has been witnessing significant growth since the past few years owing to the increasing adoption of embedded systems in retail, healthcare, and consumer electronics. The falling prices of memory devices have led to their rising adoption globally. However, various advancements in terms of the development of multicore system-on-chip (SoC), open architectures, and other software have changed the ecosystem of embedded systems. Presently, embedded devices are well-connected to each other and can perform various tasks through single SoC, while maintaining power and cost requirements. Going further we will have a detailed study of embedded systems, its features, uses, and latest market trends along with top embedded system vendors.
Best Embedded Systems Vendors:
STMicroelectronics
Intel
Renesas
NXP
Qualcomm
Texas Instruments
Samsung Electronics
Microchip
Cypress Semiconductor
IBM
STMicroelectronics is a designer, developer, and manufacturer of various components which are implemented in various analog and digital applications. STMicroelectronics product range is widely used in automotive, commercial, IoT applications, and other personal electronics applications. The company delivers varied semiconductor solutions based on the latest market trends… Read more
Intel designs embedded processors development kits and cards. The company sells its products through various distributors globally. It offers its products to many industries such as retail, transportation, and automotive… Read more
Renesas is one of the leading providers of semiconductor devices. Its embedded platforms are used in the automotive industry and industrial automation extensively. The company uses Industry 4.0 and IoT for offering a more advanced solutions. Renesas offers advanced solutions to its customers and focuses on technological advancements... Read more
NXP offers embedded software that comes with middleware like codecs, libraries and stacks along with reference applications. Its products includes LifeVibes Speech & sensing, Linux software & development tools, MQX software solutions, i.MX software, PEG software, S32 design studio, VortiQa software, Zephyr OS, and LittlevGL... Read more
Qualcomm offers cutting edge technologies in embedded solutions through its QCT semiconductor business. Its product offerings come with multi-core performance processors. The embedded system platform offered by Qualcomm also supports Bluetooth and many wireless services. The platform has ability to work on complex computing as well as visual graphics... Read more
Texas Instruments offers embedded development software with multiple features in a single package. The company releases kits every quarter that supports various processors & MCU platforms. Embedded development solution offered by the company also offers libraries of applications based software kits. Its embedded development comprises hardware kits & boards, Code compressor studio IDE & development tools, and Embedded software (SDK)... Read more
Samsung Electronics provides various products in embedded solutions like mobile processor, enterprise SSD, HBM flash bolt, mobile image sensor, and UFS. A mobile processor is designed mainly for mobiles, wearable & IoT. Enterprise SSD is designed for heavy workloads; HBM flash bolt focuses on advanced technologies whereas mobile imaging offers high-level camera performance... Read more
Market Overview
Best Embedded systems refer to computer hardware with embedded software, which can be used for applications or a specific part of an application. Best Embedded systems process a fixed set of pre-programmed instructions to control and monitor the operations of electromechanical equipment, which may be part of an even larger system.
The embedded software market is projected to reach USD 116.2 billion by 2025; it is projected to grow at a CAGR of 6.1% from 2020 to 2025. Best Embedded systems can be regarded as the integration of hardware and software programmed to perform different tasks in different applications. They exist as independent systems or can be a part of large infrastructures. Best Embedded systems usually consist of processors, memories, controllers, and input/output peripheral devices and have software code embedded into their memories to perform different tasks.
The growth and need of the best embedded systems is driven by various factors such as the use of multicore processors, development of the Internet of Things (IoT) and artificial intelligence (AI) ecosystem, and advancements in wireless technologies such as the commercialization of the 5G technology. In addition, the increasing demand for smart devices such as wearables and the ongoing developments in the automotive industry, such as the development of advanced driver-assistance systems (ADAS), are factors contributing to the growth of the embedded system market globally. Various improvements in integrated circuits and processor technologies have led to a reduction in the overall hardware costs associated with an embedded system. This has been supported by the reduction in chip size while offering optimal power and energy efficiencies. It has compact architecture and offers a high level of integration between control devices, sensors, and communication devices. These factors have led to a rise in demand for the best embedded system to replace traditional computational systems.
The increasing incorporation of IoT in various embedded solutions and ongoing developments related to AI have been fueling the growth of the best embedded systems. Smart cities are implementing embedded solutions in automatic street lighting and smart parking applications, as well as in garbage and waste bin overflow systems, smart meters, etc. Similarly, many IoT-based systems use embedded systems for control, security, and remote monitoring of different systems. Moreover, the increasing integration of embedded systems with cloud platforms for use in various applications in the military, healthcare, security, and aerospace sectors are also leading to the growth of the embedded system market globally. It is continuously evolving and has come a long way from their initial days. Conventionally, best embedded solutions had a close loop architecture that enabled them to perform purpose-built operations unique to operating embedded devices.
Some of the key application areas of the embedded solutions include communication, automotive, aerospace and defense, healthcare, industrial, energy, and consumer electronics. Embedded solutions can be fragmented into two parts based on their ecosystem– software providers and hardware providers.
COMPETITIVE LEADERSHIP MAPPING TERMINOLOGY
The competitive leadership mapping showcased provides information for Best Embedded Systems. Vendor evaluations are based on two broad categories: product offering and business strategy. Each category carries various criteria, based on which vendors have been evaluated. The evaluation criteria considered under product offerings include the breadth of offering, delivery (based on industries that the vendors cater to, deployment models and subscriptions), features/functionality, delivery, product quality and reliability, and product differentiation. The evaluation criteria considered under business strategy include geographic footprint (on the basis of geographic presence), channel strategy and fit, vision alignment, and effectiveness of growth (on the basis of innovations, partnerships, collaborations, and acquisitions).
VISIONARY LEADERS
Visionary leaders are the leading market players with the best Embedded systems in terms of product portfolio, geographic reach, innovative technologies, and adoption of growth strategies. These players have a broad product portfolio that caters to most of the regions globally. Visionary leaders primarily focus on acquiring the leading market position through their strong financial capabilities and well-established brand equity. STMicroelectronics, Intel, Renesas, NXP, Qualcomm, Texas Instruments, Samsung Electronics, and Microchip are key visionary leaders in the embedded system market.
DYNAMIC DIFFERENTIATORS
Most of the dynamic players are classified as companies that focus on specifically one or two technologies, however, hold a fair position in the market along with a presence in various regions globally. These players have low product offerings with stronger business strategies. The vibration monitoring market has many companies operating since the past decade, which are largely dependent on their competitive R&D activities. Cypress Semiconductor, IBM, Silicon Labs, Marvell, Toshiba Corporation, and Analog Devices are leading dynamic differentiators in the embedded market.
INNOVATORS
The need for innovative technologies to modernize access control offerings has resulted in innovations in the embedded market. Innovators demonstrate substantial product innovations compared with its competitors. These players have wide product portfolios. However, they lack effective growth strategies for their overall business. A few major innovators in the embedded market are Nuvoton, Advanced Micro Devices, Infineon Technologies, and Mediatek.
EMERGING COMPANIES
Emerging players offer niche products and have gradually started gaining a position in the market. They lack effective business strategies, unlike other established players. These players are mostly new entrants in the market and require some time to get significant traction in the market. Some of the emerging players are ON Semiconductors, Maxim Integrated, Xilinx, Rohm Semiconductor, Broadcom, Fujitsu, and Panasonic.
Major Drivers
Increase in the number of research and development activities
The development of embedded solutions has taken a huge leap over the past decade in terms of the incorporation of multiple functionalities in these systems. There is an increased demand for solutions that are application-specific with focused capabilities. The rising demand for these best embedded systems solutions used in various industries has led developers to improve the performance and energy efficiency of their products.
Manufacturers of best embedded systems solutions such as Intel, STMicroelectronics, and NXP Semiconductors invest substantially in R&D activities for the development of new designs of embedded software. Such developments, innovations, and investments in R&D facilities lead to the development of superior quality solutions, thereby contributing to the growth of the embedded system market.
The surge in demand for ADAS in EV and hybrid vehicles
Embedded solutions are playing an important role in the redesigning of the automotive industry. These systems are used in ADAS. It is used in electric and hybrid vehicles as well. Increasing demand for electric and hybrid vehicles owing to the growing awareness among masses about the depleting state of the environment caused by global warming and rise in pollution level has led to the growth of the embedded system market. According to the International Energy Agency (IEA), the number of electric vehicles being sold globally is projected to reach 30 million by 2030. Some of the key components, which form a part of electric and hybrid vehicles, include embedded devices such as microcontrollers, memory devices, sensors, lighting systems, etc.
Increase in demand for portable devices equipped with the best embedded systems
The demand for portable devices such as tablets, mobiles, and wearables has been witnessing an increase over the past few years. As a result, there has been a rise in the requirement of embedded solutions that form a core part of these portable devices. As the number of consumers using embedded systems is continuously increasing, it has led to the requirement of developing functionality-based embedded systems. For instance, the increase in demand for smartwatches has led to the requirement for power-efficient and compact processors and ultra-low-power microcontrollers, thereby fueling the demand for microprocessors and microcontrollers.
Increasing demand for multicore processors
One of the biggest changes in the design and development of the best embedded systems has been the replacement of single-core multiple chipsets with multicore processors. As military-based applications have become data-driven that focus on analyzing the captured data, the requirement for both embedded software and hardware has increased globally. Multicore processors essentially result in low power consumption owing to the dissipation of power between different CPUs, which combine to form a single multicore processor. Through the introduction of multicore technologies, the overall performance, efficiency, power consumption, and security of embedded systems has improved. This has resulted in the overall improvement in the capabilities of military devices.
Opportunities in embedded systems software market
Emergence of 5G and advancement of 5G based embedded solutions
The advent of 5G technology is expected to act as a growth opportunity for the embedded market. According to the GSM Association (GSMA), the 5G market is expected to contribute USD 2.2 trillion to the global economy by 2034, comprising 5.3% of the global GDP growth. Currently, the US and South Korea have commercial 5G networks, while 16 other major countries launched their 5G networks by 2019. As a result, the production of embedded devices based on 5G architecture is expected to increase in the future. 5G architecture not only provides improved speed than 4G architecture but also enables integration of network devices with wireless networks such as Wi-Fi and telemetry.
Rapid adoption of embedded solutions in smart homes
The rise in the global number of smart homes and smart cities owing to the implementation of 5G technology, as well as the requirement for uninterrupted network connectivity, enhanced security, and hyper urbanization is expected to lead to an increased demand for the best Embedded systems.
Increase in demand for IoT-based embedded solutions
The demand for IoT is continuously increasing worldwide. According to GSMA, the global IoT market is expected to grow at an annual rate of ~23%, reaching USD 1.1 trillion by 2025 from 2019. The growth of the IoT market can be attributed to the increasing incorporation of IoT in smart buildings and smart homes. Moreover, the evolution of a number of IoT-based applications, such as autonomous driving, smart wearables, industrial IoT, mobile IoT, and smart farming is also fueling the growth of the market. The advancements in IoT are further creating new opportunities for IoT-based device manufacturers.
Innovations in enhanced packaging solutions by using semiconductor equipment
Advanced packaging is a process of packaging semiconductor products such as ICs, chips, and transistors. The demand for advanced products, especially from the semiconductor industry, is growing owing to the increasing requirement for accurate and effective data handling. There have been several advancements in the latest technologies such as IoT, AI, deep learning, and machine learning. These technologies are being supported by the standard interfacing hardware components such as graphic processing units (GPU), FPGA, and ASIC to ensure fast processing. This has led to a rise in demand for large volumes of chips with advanced packaging.
Embedded systems - By hardware
Best Embedded systems solutions are hardware-intensive functionality devices. They are developed to perform specific tasks. These systems include memory chips, which consist of firmware wherein coded instructions to perform different tasks are stored. Based on hardware, the embedded system market has been segmented into microprocessors, microcontrollers, ASIC, FPGA, PMIC, DSP, and memories.
Microcontrollers
Microcontrollers can be termed as computers embedded in integrated circuits that control various functions of electronic systems or devices. The market for embedded microcontrollers has witnessed significant growth in the past few years owing to the ongoing automation and IoT integration in various industries. Moreover, the rising requirement for data security and secured applications and the increasing global awareness to reduce the energy consumption of various devices are also fueling the demand for microcontrollers
Application-Specific Integrated Circuits (ASIC)
ASICs are designed for use in specific applications. They are compact and house multiple functional units on single chips. ASIC is used in digital voice recorders, televisions, digital cameras, video game consoles, network systems, etc.
As ASIC chips are highly customized, they are used in telecom and data centre applications. These chips are used in cellular base stations, optoelectronics, and telecommunication switching applications. They offer high bandwidth and long battery life. ASIC is used in consumer electronics such as smartphones and tablets. They are also used in automotive, healthcare, and industrial verticals.
Power Management Integrated Circuits (PMIC)
PMIC are integrated circuits that offer efficient power management while integrating various device functions in a single chip. They carry out battery charging and management, power-rail sequencing, DC to DC conversion, and voltage regulation and conversion. These circuits are equipped with LED drivers, real-time clocks, etc. PMIC is used in automotive, consumer electronics, telecommunication, networking, industrial, healthcare, energy, and building automation control applications.
Microprocessors
Microprocessors are the core components of CPU that control various functions such as interaction with connected peripheral devices, data storage, and other time-based functions. Over the past few decades, microprocessors have become affordable, fast, and powerful. Microprocessors are used in data centres, digital systems (smart wearables and devices), cloud-based applications, IoT-enabled systems, etc. The rise in demand for low-power processors used in smart devices is expected to lead to the growth of the microprocessors segment of the embedded systems market during the forecast period.
Field-Programmable Gate Arrays (FPGA)
FPGA are integrated circuits that consist of configurable logic blocks with user-defined interconnections. They are programmed by designers to perform task-specific operations. FPGA are usually programmed using two languages, namely, VHSIC Hardware Description Language (VHDL) and Verilog Hardware Description Language (Verilog HDL). FPGA, once programmed, cannot be re-programmed; however, they store their configuration information in their flash memories or static RAM (SRAM). Some of the companies that offer FPGA include Xilinx, Intel, Microchip, and Lattice Semiconductor.
Digital Signal Processors (DSP)
DSP are special purpose microprocessors that receive digital data as input and process it to generate desirable output to enhance the output signal. DSP are unique in nature as they process data in real-time. They usually execute complex calculations in parallel that maximize their work per clock cycle.
Various advancements in audio and wireless infrastructures have fueled the demand for DSP for use in range compression, radio transmission and reception, and equalization applications. Moreover, the increasing commercialization of 5G technology has resulted in the development of high-performance applications, making multicore DSP architectures a suitable solution.
Memories
Embedded memories are integrated on-chip memories used to store application codes, volatile or non-volatile data, and embedded architecture configuration-related information. Embedded memories are cost-effective multiport solutions with dedicated architecture, reduced pin count, less board space requirements, reduced number of chips, and reduced power. They are increasingly used in microcontrollers, FPGA, and signal processing devices.
Embedded systems - By functionality
Based on functionality, the overall embedded system market has been categorized into real-time embedded systems and standalone embedded systems.
Real-Time Embedded System
Real-time embedded solutions are used to perform dedicated functions within stipulated time frames. They are used for predicting worst-case time estimates for critical timelines. Thus, these systems perform a given task in a specified time frame. Some of the applications of real-time embedded systems are in traffic control systems, network systems, process control systems, medical systems, robot manufacturing systems, and multimedia systems. These embedded solutions are also called reactive systems as they often respond to outside environment stimuli to perform specific tasks. These real-time embedded systems are further segregated into soft real-time and hard-real time embedded systems.
Standalone Embedded System
Standalone embedded solutions are self-sufficient in nature and, as such, perform specific functions on their own without requiring any host systems. These systems receive input in the form of analogue or digital signals and process them to perform different functions. Low-cost and the ability to perform functions on their own lead to an increased demand for standalone embedded systems. These systems are also used in a variety of applications such as digital cameras, video game consoles, temperature measurement systems, and microwave ovens. Mobile embedded systems are examples of Standalone Embedded System that are widely used in various industries.
AI and Non-AI Based Embedded Systems
Based on their operations, best embedded systems can be classified into AI-based embedded systems and non-AI-based embedded systems.
AI-Based Embedded System
As embedded system hardware is becoming highly powerful and energy-efficient, it has led to an increase in support for AI and ML framework over the architecture of embedded systems. Embedded systems that use AI have reduced central processing time, offer fast response, provide locally improved intelligence, reduce data communication, lower energy consumption, and offer enhanced data privacy and security.
Non-AI Based Embedded System
Non-AI based embedded solutions are low-cost systems with lower power consumption capacity than AI-based embedded systems. These systems are easy to design and, therefore, are devoid of complex architectures. They have a short lifecycle and require less time-to-market. Manufacturers prefer the use of non-AI based system as they require less time-to-market.
Embedded systems - By size
Embedded solutions are used to perform different functions based on their configurations. They require a minimal number of user interfaces and are highly stable and reliable in terms of power supply. These devices offer different functionalities based on their design and flash sizes. Increasing automation in different industries has led to a rise in demand for embedded systems. Moreover, the requirement for energy-efficient and compact devices is also contributing to the growth of the embedded system market globally.
Embedded systems are used in healthcare, automotive, aerospace, industrial, consumer electronics, and communication verticals. Moreover, the incorporation of IoT to improve the overall efficiency of these verticals is also leading to the demand for embedded systems.
Small-Scale Embedded System
Small-scale embedded solutions are used to perform dedicated functions based on their configuration. These systems are equipped with single 8-bit microcontrollers or 16-bit microcontrollers. They have small flash/bit size and, as such, are able to perform functions even while operating on batteries. Increased demand for small-scale embedded systems can also be attributed to their short development cycle. This, in turn, results in the short time-to-market for these systems.
Medium-Scale Embedded System
Medium-scale embedded solutions include either 16-bit or 32-bit microcontrollers, DSP, and reduced instruction set computer (RISC) microprocessors. These embedded systems are often associated with the complexity of including both hardware and software. Medium-scale embedded systems are used for packet processing in network switches and routers and data processing in ultrasonic sensors. They are also used for image enhancements and sensor fusion operations. These systems form a major part of network and communication applications owing to their excellent power handling capacities.
Large-Scale Embedded System
Large-scale embedded solutions have advanced hardware and software architectures, making them more complex in design than medium-scale embedded system solutions. These embedded systems comprise ASIC, integrated processors (IPs), programmable logic arrays (PLA), and other configurable processors.
Embedded Systems - By Application
Best Embedded systems solutions are used in a number of industries for a wide array of applications. Based on application, the embedded system market has been segmented into automotive, consumer electronics, industrial, aerospace and defense, energy, healthcare, and communication.
Automotive
Technological advancements in the communication and electronics industries have led to the development of various new and advanced systems, which are used in automobiles. The adoption of embedded solutions has resulted in a huge transformation for the automotive industry. These embedded devices are used at various levels in automobiles such as powertrains, chassis, and body electronics, to improve their operations and performance. For instance, MPC563xM 32-bit microcontroller units (MCUs) from NXP are used in automobiles for enhanced powertrain functionality in entry-level automobiles; the SPC570Sx family of 32-bit microcontrollers is an integrated automotive application controllers family, which is designed for chassis and safety electronics applications of vehicles.
Communication
Technological advancements in the communication industry have resulted in the increased use of embedded systems globally. Best Embedded systems are used in routers, Ethernet devices, wireless infrastructures, and protocol converters for high-speed data transfer to support the expanding communication infrastructures. Embedded hardware such as FPGA and ASIC is being used in various network and telecom applications. Telecom providers often integrate hard IP for interfaces such as peripheral component interconnect (PCI) Express, 100G Ethernet, and DDR3/4 for high-speed data transfer using embedded hardware such as FPGA. Moreover, technologies such as eASIC, which are cost-effective and meet power targets, are increasingly used in radio access network (RAN) equipment.
Consumer Electronics
Consumer electronics have transformed into smart electronics over the past few years owing to a number of technological advancements taking place in the field. Consumer electronics are used in homes, industries, and offices. The proliferation of wireless technologies and the Internet has transformed consumer electronics into smart devices. The IoT technology is being increasingly incorporated in various embedded devices such as smart wearables, smart home devices, and home appliances.
Energy
Energy is emerging as one of the fastest-growing applications of embedded systems. The increasing power requirements have led to the requirement for effective energy management and the development of cost-effective energy sources. Best Embedded systems are used for building automation as they enable effective energy management, smart metering, etc. Moreover, inverters, as well as a plug-in hybrid and electric vehicle charging infrastructures, also use embedded systems.
Healthcare
Embedded solutions have been at the core of transforming the healthcare industry to a large extent. New technologies have been developed to cater to the increasing demand for portable health devices. These devices depend on It such as sensors to ensure continuous monitoring, diagnosis, and treatment of patients. Devices such as MRI, CT scanners, sonography machines, digital flow sensors, blood pressure devices, and fetal heart monitoring machines use embedded systems with different functionalities. Technological advancements in these devices over the years have led to a rise in demand for hardware used in embedded solutions.
Aerospace and Defense
Aerospace applications require embedded software to control and operate various sub-applications and devices. The aerospace and military sectors have been using supercomputers to perform various operations and drive technological advancements. Various aerospace and defense applications require data computation devices that use complex and critical microprocessors and integrated circuits. Embedded systems are used in commercial aircraft, as well as in military aircraft. Simulation modeling forms an integral part of the designing processes of weapons or aircraft. The simulation process makes the use of high-performance microprocessors to function accurately to design and test different models. Embedded systems are used in aircraft where they are used in temperature controls, speed controls, flight management systems, sensors, engine controls, radar systems, vision systems, etc.
Best Embedded Systems Software Vendors– By Major Regions
| | | |
| --- | --- | --- |
| India | USA | Europe |
| HCL Technologies | Texas Instruments | STMicroelectronics |
| Cerium Systems | Intel | NXP |
| Renesas | Microchip | Infineon |
| Nuvoton Technology | Cypress Semiconductor | Maxim Integrated |
Common features of embedded systems software
Real-Time Operation
Embedded OS ensures that the system performs in time without any delay in execution. Real time operating system also called as RTOS is further categorized as Soft and Hard systems. Soft enables needed delay in the program whereas, hard is implemented in systems where quick execution is needed. The real-time operation controls tasks schedules and standard function libraries.
The RTOS has ability to drop and reduce some functionalities when they are exceuted in needed time. It also has ability to monitor resources and interrupts process running in background by ensuring real-time execution. The main use of RTOS is meeting strict deadlines.
Configurability
The designing and implementation of the hardware determines the Operating System configuration. For every embedded system there is a customized Operating system configuration. The configurability functionality enables the developer with opportunity to reconfigure the Operating system when a certain modification is required. Additionally, the developer can modify the parameter for multiple hardware option that enables flawless control over multiple modules.
Multitasking
Multitasking in embedded software is a process by which multiple tasks or processes shares similar processing resources like CPU. Multitasking is mainstream of embedded design. The best embedded systems are divided into tasks, or smaller subsets of the total problem and at run-time, creating an environment that provides each task with its own virtual processor.
Internet of Things (IoT) in Embedded systems
Internet of Things (IoT) is implemented in various devices from wearables to smart applications. With IoT feature in embedded software, the system becomes reliable, secure, and meets power consumption requirements as per market requirements.
Other Key Features of Best Embedded Systems
These systems perform pre-programmed function and have defined set of requirements. They are programmed devices that operate on chips that can be programmed.

These systems carry out a precise function not like a PC, which is used to execute a large figure of functions.

They are not everytime self-regulating devices. They form smaller parts of larger tool that carry out definite task.

These systems can also have no user interface or can have extremely superior graphical interface. It depends on the motive of device or task it is intended to perform. Simple systems uses LEDs, buttons or LCDs with easy menu option. Complicated devices usually uses touch sensitive screen to offer flexibility and minimizes the requirement for space.
Why use embedded system software?
Major benefits of best embedded systems are as mentioned below:
It has ability of covering variety of environments

It has less chances of errors

Embedded System simplifies any system at an affordable cost

It improves overall operational performance

This system is helpful for mass production

This system is extremely reliable

The system is compact and user-friendly

It provides enhanced product superiority

Optimization of system resources becomes possible with this system
Best Embedded Systems
Comparing 30 vendors in Embedded Systems across 16 criteria.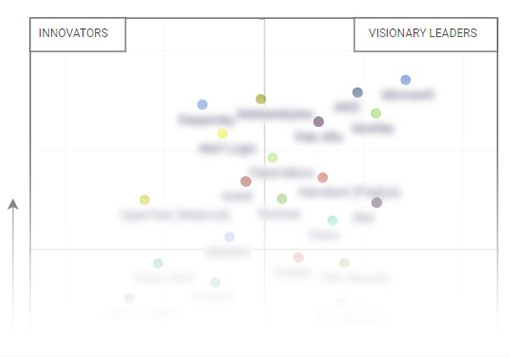 360Quadrant For Embedded Systems, Q2 2022
The 20 Companies That Matter Most And How They Stack Up
599,864 professionals have used our research sine 2010
All vendors(30)
Embedded Systems Related Articles
VIEW ALL ARTICLES
Frequently Asked Questions (FAQs)
The embedded system market is projected to reach USD 116.2 billion by 2025; it is projected to grow at a CAGR of 6.1% from 2020 to 2025.
North America is projected as largest market for embedded systems. Ongoing developments related to automation have resulted in rise in this market. The demand for power semiconductors by the region ensures power distribution while minimizing energy wastage.
These systems are used in healthcare, automotive, aerospace, industrial, consumer electronics, and communication verticals. Moreover, the incorporation of IoT to improve the overall efficiency of these verticals is also leading to the demand for these systems.
Embedded software that use AI have reduced central processing time, offer fast response, provide locally improved intelligence, reduce data communication, lower energy consumption, and offer enhanced data privacy and security.
Embedded systems uses variety of software like C, C++, ADA, and many more. It also uses operating systems like Windows CE, LINUX, TreadX, Nucleus RTOS, OSE.