VRF System
Variable refrigerant flow (VRF) is an air-conditioning system consists of an outdoor unit (composing one or multiple compressors) and multiple indoor units. The term variable refrigerant flow refers to the ability of the system to control the amount of refrigerant flowing to the multiple evaporators (indoor units), enabling the use of many evaporators of differing capacities and configurations connected to a single condensing unit.
Top 10 VRF Systems in 2022:
Johnson Controls Inc
Daikin Industries Limited
Midea Group
Hitachi
Panasonic Corporation
Mitsubishi Group
United Technologies Corporation
Fujitsu Limited
Chigo
Lg Electronics Inc
Market Overview
A variable refrigerant flow (VRF) heating and air-conditioning system is a specific type of HVAC system, which utilizes one outdoor unit that connects to multiple indoor units. The outdoor unit can be either air-cooled or water-cooled, while indoor units are connected to the outdoor unit through refrigerant piping. The energy-efficient operation makes the VRF technology desirable for various building applications. The VRF system is considered as highly energy-efficient technology because of the minimum energy wastage and its ability to heat and cool different zones of buildings according to the specific requirement. The growing adoption of smart homes and the transformation of the Internet of Things (IoT) is the latest trends in the VRF system market.
The VRF system market has been segmented on the basis of component, system type, application, and geography. High energy-saving potential, as well as easy and minimum maintenance of VRF systems, is one of the key growth drivers for the VRF system market. Heat pump and heat recovery VRF systems are gaining popularity for new commercial and residential applications. VRF systems are often used for retrofit projects in existing buildings wherein there is limited space for ductwork.
The growth of the VRF system market is propelled by the growing construction industry, government incentives through tax credit programs and regulations and policies of EU government pertaining to construction products. However, high installation cost due to the dearth of skilled installers and lack of awareness about the benefits of VRF technology are the major restraints for the growth of VRF system market. Increasing penetration of VRF systems for residential applications is likely to provide an opportunity to the players in VRF system market.
VRF system providers are primarily focusing on manufacturing energy-efficient products that provide real-time analysis, are highly flexible and easy to use, and have improved functionality. These technological developments related to energy efficiency, the introduction of environmentally friendly refrigerants, and improved coefficient of performance (CoP) are fueling the growth of the VRF system market. Further, the development of advanced refrigerants having low global warming potential is also expected to boost the demand for VRF systems in the near future.
A variable refrigerant flow (VRF) system is a single refrigerant circuit that connects many indoor units to one outdoor unit. VRF is a superior way to heat and cool any space, providing improved humidity control, individual setpoints for each indoor unit, and quiet and comfort experience. The outdoors units held the largest market size due to the high adoption of inverter-based compressors for outdoor units and the ability of an outdoor unit to connect multiple indoor units. The increasing popularity of wireless control systems for monitoring indoor units is expected to fuel the growth of the control systems and accessories market during the forecast period.
COMPETITIVE LEADERSHIP MAPPING TERMINOLOGY
The competitive leadership mapping showcased provides information for the best VRF System. Vendor evaluations are based on two broad categories: product offering and business strategy. Each category carries various criteria, based on which vendors have been evaluated. The evaluation criteria considered under product offerings include the breadth of offering, delivery (based on industries that the vendors cater to, deployment models, and subscriptions), features/functionality, delivery, product quality and reliability, and product differentiation. The evaluation criteria considered under business strategy include geographic footprint (on the basis of geographic presence), channel strategy and fit, vision alignment, and effectiveness of growth (on the basis of innovations, partnerships, collaborations, and acquisitions).
VISIONARY LEADERS
Visionary leaders are the leading market players in terms of new developments such as product launches, innovative technologies, and the adoption of growth strategies. These players have a broad product offering that caters to most of the regions globally. Visionary leaders primarily focus on acquiring the leading market position through their strong financial capabilities and their well-established brand equity.
DYNAMIC DIFFERENTIATORS
Dynamic Differentiators are established players with very strong business strategies. However, they have a weaker product portfolio compared to the visionary leaders. They generally focus only on a specific type of technology related to the product.
INNOVATORS
Innovators in the competitive leadership mapping are vendors that have demonstrated substantial product innovations as compared to their competitors. The companies have focused on product portfolios. However, they do not have very strong growth strategies for their overall business, when compared with the visionary leaders.
EMERGING COMPANIES
Emerging companies have niche product and service offerings. Their business strategies are not as strong as that of the established vendors. The emerging vendors include the new entrants in the market, emerging in terms of product portfolio and geographic reach, and require time to gain significant traction in the market.
Major Drivers
Growing construction industry and easing of norms of FDI
Growing construction activities in commercial and residential building segment are the key factor that plays a major role in the increasing installation of VRF systems for commercial building applications. The growth in the construction of new and modern buildings, along with the revival of existing buildings equipped with conventional heating and cooling systems, is a factor contributing to the growth of this market. Innovations and adoption of new techniques in the construction sector have boosted the growth of this market, especially in the APAC region. Emerging economies, such as China, India, and Indonesia have increased investments in the construction sector owing to the rapid urbanization and industrialization.
Moreover, benefits such as reduced operating costs increased energy efficiency, and favourable government incentives have led to the increased implementation of VRF system in new and existing buildings in developed countries such as the US, the UK, Germany, and Japan. Furthermore, the ability to respond to fluctuations in space load conditions, flexibility and reliability of the VRF system lead to the high adoption of these systems for residential and commercial building applications.
High Energy saving potential as well as low maintenance costs
Variable Refrigerant Flow (VRF) system are known for their high energy performance and improves energy efficiency both in residential and commercial buildings. VRF systems can save energy up to 40% as compared to traditional air conditioning systems. The VRF system consists of a network of zones that heats and cools only the zones that are in use. The system is thus designed to provide exactly the amount of cooling needed for the current conditions. The amount of refrigerant flow and volume is minimized to the amount required by each system for every building. The indoor and outdoor equipment swiftly adapt to the changing loads and can be designed for the exact requirements. This eliminates the need to oversize each terminal equipment item to cover the peak load of every zone. Thus, in the VRF system, the variable-speed compressor runs only at the capacity required for the current conditions, which results in less energy usage.
Additionally, maintenance of the VRF system is mostly limited to changing filters and cleaning coils for the fan coil units. Therefore, these systems do not require regular maintenance of the compressor unit, allowing significant savings in maintenance costs, whereas the regular inspection and maintenance is essential for conventional systems such as chillers, conventional HVAC systems, and hot water plant equipment. Further, the time needed to perform the maintenance task of the VRF system, compared to other conventional systems, is far less. Even a professional person is not required for the maintenance activity of VRF system which results in significant savings in labour and operational costs.
Focus on providing technologically advanced refrigerant systems for air conditioning and heat pump solutions
The major VRF system providers in the market are increasingly focusing on innovating and launching technologically advanced, high-quality products to expand their presence as well as strengthen their position in the market. VRF system providers are primarily concentrating on manufacturing energy-efficient products that provide real-time analysis, are highly flexible and easy to use, and have improved functionality. These technological developments related to energy efficiency, environmentally friendly refrigerants, and improved coefficient of performance (CoP) of heat pumps are fueling the growth of VRF system market.
Further, the development of advanced, low global warming potential (GWP) refrigerants also contributes to the rising demand for VRF system. For instance, recently, Daikin Industries launched an inverter-split VRF system powered by next-generation refrigerant HFC32 that addresses a range of environmental considerations in a balanced manner, and its benefits go beyond its GPW value, which is one-third of R410A and R22 refrigerants.
Regulations and policies of the EU Government pertaining to construction products
Certain regulations and policies related to the efficient energy use described by several governments all over the world prompt VRF system vendors to follow industry standards while installing and retrofitting these systems. For instance, according to the Commercial Building Disclosure (CBD) Program held in 2017 by the Australian government, commercial office space owners or lessors of more than 1,000 square meters needs to disclose the building's energy efficiency when they sell or lease their property. The better performing building receives a market-based incentive for improving the performance and efficiency of VRF system, which leads to an increase in the number of factories, manufacturing units, and residential complexes with energy-efficient VRF system.
In addition, EU countries have their own rules and regulations for construction products. The Construction Products Regulation (CPR), the regulation that provides information on the performance of a product, established the rule of CE marking for selling construction products in the EU. l. CE marking indicates that the construction product corresponds with its declared performance, and it is assessed according to the European standards.
Opportunities in VRF System Space
Significant opportunities in developing countries
Currently, the adoption rate of the VRF system in developing countries is low, primarily due to high installation cost and less awareness among building owners regarding cost savings potential, energy efficiency, and design flexibility. However, with the rising demand for air conditioning products, increasing purchasing power due to high disposable income, and growing focus on energy conservation through smart homes and energy-efficient buildings, the demand for VRF systems is expected to increase in developing countries in the coming years.
Considering this, emerging economies, namely Brazil, India, China, Indonesia, and Turkey are expected to offer significant opportunities to the key players operating in the VRF system market. Further, the Middle East, Africa, and Latin America are likely to witness an opportunity for players in the said market due to the growing construction industry. VRF systems are the preferred choice of builders due to several benefits it offers including the requirement of less piping and refrigerant per system, thereby less space; attainment of consistent comfort; quiet operations; and less downtime due to fewer breakdowns.
Increasing demand for residential applications
VRF systems are expected to be widely installed in residential buildings such as multi-family apartments, villas, and row houses, primarily due to two reasons: firstly, the cost-benefit advantage offered by these systems by providing lower energy bills, and secondly, the mobile control technology it offers adjusts temperature settings for each zone from the user's mobile device. An important benefit of the VRF system is the way it handles diverse zoning sizes and requirement. VRF systems are optimally efficient when they are serving multiple zones with diverse load capacity. VRF systems are expected to be used to condition the residential portion of the building, providing individual zone control to each apartment or condo.
For retrofit building applications, VRF system work as a substitute for inefficient fans and they eliminate ductwork that reduces the static pressure requirements to a great extent by providing additional energy savings. Older facilities and historical buildings, which often cannot easily accommodate new HVAC equipment, may also be targets for VRF solutions.
VRF System – By Component
The VRF system market based on components has been segmented into outdoor units, indoor units, and control systems and accessories. In VRF systems, multiple indoor fan coil units are connected to one outdoor unit. The outdoor unit has one or more inverter-driven compressors, so their speed can be varied by changing the frequency of the power supply to the compressor. As the compressor speed changes, the number of refrigerants delivered by the compressor also vary.
Outdoor Units
The main function of the outdoor unit is to exchange heat with the outdoor environment, either by expelling heat or absorbing it. Heat is exchanged with the outdoor environment using a heat exchanger filled with a refrigerant, which is then pumped throughout the building to one of many indoor units. Variable speed compressors are used so that lower speed compressors can be used during part-load circumstances. Major outdoor unit components include compressors, inverters, and other components such as suction accumulators and liquid receivers.
COMPRESSORS: The main component of an outdoor unit is a compressor. There are various types of compressors that are used in an outdoor unit of VRF systems. Twin rotary compressors and scroll compressors are the two types of compressors that are widely used in an outdoor unit of the VRF system as they provide different levels of efficiencies. The rotary compressor typically requires less oil to be pumped from the compressor to the refrigerant system. This means that once a zone has been supplied the required amount of air, the metering device can be closed completely and not left partially open to facilitate oil return as required by scroll compressor systems. Closing the metering device prevents the refrigerant from circulating through the unit and avoids overcooling or overheating of the space, resulting in greater comfort as well as higher efficiency.
Inverters: The inverter technology (DC) is the latest evolution of technology related to electro motors of the compressors. The inverter is used to control the speed of the compressor motor to continuously regulate the temperature. The DC inverter air conditioning (AC) units have become popular in the last few years owing to their advantages, such as an air conditioner equipped with the inverter technology is quieter and more economical than a traditional air conditioning unit.
Suction Accumulators: A suction line accumulator prevents damage to the compressor due to a sudden surge of liquid refrigerant and oil that could enter the compressor from the suction line. The suction line accumulator is a temporary reservoir for this mixture, designed to meter both the liquid refrigerant and oil back to the compressor at an acceptable rate. This prevents damage to the reed valves, pistons, rods, and crankshafts.
Liquid Receivers: A common accessory used in the outdoor unit of the VRF system is the liquid receiver. It is a storage vessel designed to hold excess refrigerant that is not in circulation. Refrigeration systems exposed to varying heat loads or systems utilizing a condenser flooding valve to maintain a minimum head pressure during low ambient temperatures need a receiver to store the excess refrigerant. Liquid receivers are installed in the liquid line as close as possible to the outlet of the condenser. The piping between the condenser and the receiver has to be arranged to allow free drainage. The piping should also not cause excessive friction pressure loss or gas binding and must have adequately sized valves and connection fittings.
Indoor Units
A refrigerant from an outdoor unit is pumped to one of many indoor evaporator units, each of which is responsible for heating and cooling an individual zone in a building. The indoor evaporator unit controls the amount of heat being dumped to or collected from space using linear or electronic expansion valve (EEV). The indoor evaporator unit exchanges heat between the refrigerant and ambient air by blowing air over the unit's evaporator coil. During the heat exchange, the refrigerant either condenses or evaporates. The refrigerant immediately returns to the heat recovery unit or directly to the outdoor unit where it is subsequently heated or cooled again. Each indoor unit is controlled individually on the system network. This allows all indoor units to continue to run unaffected even when there is any trouble in the indoor unit in one system. Various components of indoor units include electronic expansion valves (EEVs), fan coil units (FCUs), and other components such as filters and drain lines.
Electronic Expansion Valves: Electronic Expansion Valves (EEVs) provide precise control of either liquid or vapour refrigerants to satisfy the requirements for flow controls on a wide range of refrigeration and air-conditioning systems. Since the valves are electronically controlled, they have the ability to control pressure, temperature, superheat, and many other system characteristics. The EEVs in a VRF system maintains the pressure differences and also distributes the precise amount of refrigerants to each indoor unit. It allows fine control of the refrigerant to the evaporators and can reduce or stop the flow of refrigerants to the individual evaporator unit while meeting the targeted superheat.
Synchronous Electronic Motors: Fan coil units are outfitted with electrically efficient variable speed motors to modulate air flow rates with changing heating and cooling loads. Fans that operate at lower speeds when the heating and cooling loads are low use far less energy and often have the added benefit of being a quitter.
Filters: The main function of the filter is trapping particulates from the air to keep those particulates out of the air conditioner in which they could cause damage and to keep them away from being circulated around the spaces to ensure purer and healthier indoor air. As air-conditioning filters become dirty over time, their efficiency decreases. Air-conditioning filters are available in a variety of different styles such as polyester or fibreglass, electrostatic, and pleated. Polyester or fibreglass is the most common air-conditioning filter owing to its low price. This filter is also disposable, which is convenient but not good for the environment.
Drain Lines: For an air conditioner, the indoor unit needs a drain line to get rid of accumulated condensate. If no proper drain line is provided, the indoor unit starts dripping water. Because mini-splits are often installed away from any convenient drains, pumps are frequently used to drain the condensate. Depending on the pump used, the condensate can be moved long distances. With proper installation, the condensate can be disposed into the sewer or often directly outside.
Control Systems and Accessories
VRF system manufacturers provide a wide range of control systems and accessories. The controlling unit is a multifunctional device that can control up to 64 indoor units within a maximum connection length of 1,200 meters. Various types of controllers available are group outdoor unit controllers, group indoor unit controllers, central group wired controllers for indoor and outdoor units, wired controllers, and individual wireless infrared remote controllers. A user can control multiple indoor units or outdoor units with the help of wired or wireless control systems.
VRF Systems Types
The VRF system market based on system type has been segmented into heat pump systems and heat recovery systems. Heat pump systems are more energy-efficient compared to conventional air-conditioning systems due to better part-load efficiencies, better heat recovery, and reducing or eliminating duct losses. The heat recovery VRF system is ideal when simultaneous heating and cooling of space is required. Further, the heat recovery system exploits the heat that is recovered by the simultaneous operation of heating and cooling, resulting in an increase of the energy efficiency, thereby lowering the operating cost.
Heat Pump VRF Systems
The heat pump VRF system provides either heating or cooling according to the requirement but does not allow heating and cooling at the same time. When indoor units are in the cooling mode, they act as evaporators; when they are in the heating mode, they act as condensers. These are also known as two-pipe systems. VRF heat pump systems are effectively applied in open-plan areas, retail stores, cellular offices, and any other area that requires cooling or heating during the same operational periods. During the heating season, heat pumps move heat from cool outdoors into the warm house, and during the cooling season, heat pumps move heat from the cool house into the warm outdoors. Because they move heat rather than generate it, heat pumps can provide equivalent space conditioning at as little as one-quarter of the cost of operating the conventional heating or cooling appliances.
Air-Source Heat Pump VRF Systems: An air-source heat pump (ASHP) is a system that transfers heat from the outside of the building to the inside or vice versa. Under the principles of vapour compression refrigeration, an ASHP uses a refrigerant system involving a compressor and a condenser to absorb heat at one place and release it at another. The most common type of heat pump is the air-source heat pump, which transfers heat between the house and the external air. Air-source heat pumps have been used for many years in nearly all parts of the world, but until recently, they were not used in areas that experienced extended periods of subfreezing temperatures. However, in recent years, air-source heat pump technology has advanced so that it now offers a legitimate space heating alternative in colder regions.
Ground-Source Heat Pump VRF Systems: A ground-source VRF heat pump system combines the advantages of both inverter and compressor technologies into one system, making it one of the most efficient heating and cooling systems available for many applications such as retail buildings, educational institutes, hospital buildings, and residential buildings. By using groundwater loops, multi-speed fans, and variable speed compressors, ground-source VRF heat pump systems achieve savings over either GSHP or VRF on their own. Because heat is exchanged with the ground rather than the outside air, the GSHP VRF system remains an efficient source of heating and cooling throughout the year.
Absorption Heat Pump VRF Systems: Absorption heat pumps are essentially air-source heat pumps driven by a heat source such as natural gas, propane, solar-heated water, or geothermal-heated water. Because natural gas is the most common heat source for absorption heat pumps, they are also referred to as gas-fired heat pumps. Absorption (or gas-fired) coolers also work on the same principle. Unlike some absorption heat pumps, these are not reversible and cannot serve as a heat source.
Heat Recovery VRF Systems
VRF systems with heat recovery capability can operate simultaneously in the heating as well as cooling mode. Heat recovery systems are equipped with enhanced features such as inverter drives, pulse modulating electronic expansion valves, and distributed controls that allow systems to operate in the net heating or net cooling mode as required by the space.
The VFR heat recovery mixed-mode operation leads to energy savings as both ends of the thermodynamic cycle are delivering useful heat exchange. Heat recovery VRF systems work best when there is a need for some of the spaces to be cooled and some of them to be heated during the same period. This often occurs in the winter in medium-sized to large-sized buildings with a substantial core or in the areas on the north and south sides of a building.
VRF Systems – By Application
The VRF system market has been segmented on the basis of application into commercial, residential, and others. The commercial segment has been further classified into various types of buildings including healthcare facilities, retail stores, educational buildings, hotels and restaurants, and office buildings in which VRF systems are being used. The residential segment includes multi-family apartments, villas, bungalows and row houses, while the "others" segment includes transport buildings such as metro stations, airports, and railway stations. The demand for VRF systems is increasing due to the growth of construction activities in commercial and residential sectors and increasing government support for the implementation of VRF systems in new and existing buildings.
Commercial Applications
VRF systems are widely used in commercial buildings such as healthcare facilities, educational institutions, government offices, and retail stores. Commercial buildings consume more energy compared to transportation or industry sectors; around 30% of the energy at a business place is consumed by air-conditioning systems. Replacing a traditional air-conditioning system with an advanced and energy-efficient system helps in saving a lot of energy in this sector. Further, the rising global temperature and increasing urban pollution because of heavy construction activities, VRF systems have become an integral part of commercial structures. Concerns regarding the high global warming potential of conventional air-conditioning systems on the environment and growth in energy prices are likely to increase the adoption of energy-efficient VRF systems for commercial applications.
Office Buildings: VRF systems provide a comfortable work environment. Zoning ensures that energy is only used to cool or heat occupied offices. Quiet indoor units and precise temperature control create the most comfortable and productive work environment. Advanced VRF systems are ideal for use in office buildings as these have the potential to improve energy efficiency to a great extent.
Retail Stores: VRF systems find wide application in retail stores and restaurants because these systems are highly flexible, energy-efficient, integrated with advanced zoning capabilities, and easy to install. Retail stores consume a substantial amount of electricity in maintaining temperature levels. HVAC systems help in enhancing the indoor air quality through regulating ventilation, humidity, and temperature control. VRF systems are designed to maintain the continuous flow of air as retail stores are always occupied by customers.
Healthcare Facilities: VRF systems can be a good option for hospitals and clinics because VRF technology can easily avoid zone-to-zone air mixing. The VRF technology makes it possible to control a variety of zones from the private patient and treatment rooms to large waiting areas and lobbies flexibly. Many systems can simultaneously heat and cool different zones by recovering heat energy in one zone and sharing it with another, which results in increasing energy efficiency and improving comfort control.
Hospitality Buildings: VRF systems provide improved comfort control in large areas, namely lobbies, lounges, ballrooms, and hallways by dividing them up into smaller zones with smart indoor units that sense the room temperature and adjust themselves to deliver the right amount of warmth to maintain the maximum level of comfort. To ensure the proper environment, restaurant owners select VRF systems for their quiet operation and stylish appearance that complements any decor.
Educational Buildings: VRF systems are the best solutions for educational buildings. Many colleges and universities have tight facility budgets, and VRF systems help in reducing energy expenditures. Also, VRF systems are quieter than traditional HVAC systems; therefore, they provide a better learning environment for students. Comfort and minimal disruption are the crucial factors in a productive and enriching educational environment.
Historical Buildings: VRF systems can be very efficient for historical buildings. It is challenging to install and upgrade air-conditioning systems in historical buildings. VRF systems are mostly ductless, thereby saving space. The main reasons for the increasing adoption of VRF systems for historical buildings include the flexible design of the VRF system, ease of retrofit, low installation cost, and minimized ducting.
Government Buildings: The VRF system is a perfect fit for government buildings since most of the government buildings are very old. One of the advantages of the VRF system is the requirement of less piping work; therefore, a good choice for old buildings having a lower ceiling. VRF zoning solutions are the smart choice for today's government building applications. This is mainly because of the abilities of VRF systems to improve the overall energy efficiency of each building while reducing the operating cost and maintaining environmental comfort.
Residential Applications
Residential applications include multi-family apartments, villas, bungalows, and row houses. VRF zoning is an energy-efficient method of providing precise comfort control to indoor environments. VRF systems are being used for a wide variety of application— everything from spot-cooling or -heating a single room in a home to a large residential building with multiple floors and areas. Factors such as high disposable income, awareness regarding energy savings, and increasing energy costs have given rise to the need for energy-efficient devices, which can fulfil the requirement for reduction in the energy consumption and cost. VRF systems provide a solution to all these issues with the help of various controls, thermostats, and sensors used in the VRF system.
VRF systems provide Individual controls for each housing units; hence, these systems are highly energy-efficient and have a low cost of operation. Therefore, property owners and managers are installing VRF air-conditioning systems with increasing pace. With long product life under harsh conditions, high air conditioning performance and excellent service, the VRF system is the leading choice for apartments and collective housing.
Other Applications
Other applications of VRF systems include industrial buildings and transport buildings such as metro stations, airports, and railway stations. An airport consumes a high amount of energy as it operates 24 hours a day. There is a rising need to build bigger airports to accommodate the increase in passengers. VRF systems at airport play a crucial role in creating a comfortable surrounding and better indoor air quality for passengers. According to a recent study by the European Union, at some airports, the cost of running their heating and cooling systems accounts for nearly 50% of their overall energy costs. Hence, various governments are taking initiatives to reduce energy consumption by promoting the installation of energy-efficient VRF systems.
Compared to other large public buildings, metro stations have certain characteristics that have a huge impact on energy consumption. They are massive structures with high window-to-wall ratios and large floor spaces. Many new stations follow designs similar to airports. Railway stations also see high occupancy rates and are often operate for 24 hours a day. To provide a safe, convenient, and comfortable environment in waiting halls needing to accommodate thousands of passengers at once is a typical challenge that the rail and airport industries are facing.
Well-designed stations have stringent requirements on indoor air temperature, the volume of fresh air, lighting levels, and availability of elevators, with comfortable indoor air temperature in waiting halls as a top priority. Fresh air, which is an important consideration for cooling load calculation, is also a key indicator of the health and hygiene condition in the station. Therefore, it is advisable to use a combination of interrelated strategies and integrated automatic control systems. It is essential for building a low-carbon railway station through intelligent building controls designed in response to environmental and equipment performance requirements.
Best VRF System
Comparing 25 vendors in VRF System across 16 criteria.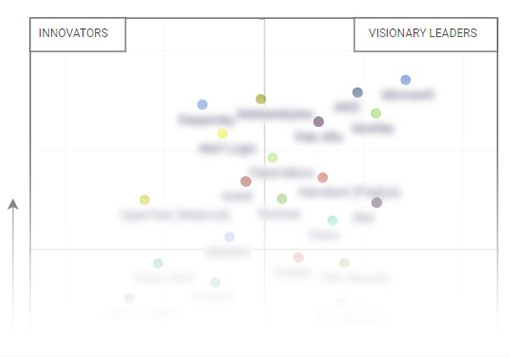 360Quadrant For VRF System, Q2 2022
The 20 Companies That Matter Most And How They Stack Up
599,864 professionals have used our research sine 2010
All vendors(25)
Frequently Asked Questions (FAQs)
VRF systems for residential application expected to witness the fastest growth rate during the forecast period. VRF systems provide individual controls for each housing unit; hence, these systems are highly energy-efficient and have a low cost of operation. Therefore, an increasing number of property owners and managers are installing VRF air-conditioning systems.
As of 2019, Daikin (Japan), Toshiba (Japan), Mitsubishi Electric (Japan), Midea Group (China), and Johnson Controls (US) dominated the global VRF system market.
High energy-saving potential and easy and minimum maintenance requirements of VRF systems are the key growth drivers for the market. The commercial applications are providing manufacturers a high growth opportunity as large infrastructures are built for offices and other buildings.
Rising Construction Activities, High energy-saving potential and minimum and easy maintenance requirements of VRF systems are some of the trends which can be seen in VRF system space.
The VRF heat pump system market for the residential application will be driven by factors such as increasing disposable income, growing awareness regarding energy efficiency, and rising energy costs. These factors have given rise to the need for energy-efficient devices that can help reduce energy consumption and cost. VRF systems provide a solution for all these issues by using various control systems, thermostats, and sensors.