Learn more about Accounting software
Accounting Software
Accounting software allows companies to streamline and simplify procedures in financial administration, maintaining correct reports, and increase operational performance through repetitive activities such as payment processing and reconciliation.
Top 10 Accounting Software
QuickBooks Online
NetSuite
FreshBooks
SAP Business One
Sage Intacct
Microsoft Dynamics GP
Xero
Traverse
Sunrise
Vyapar
Market Overview
In 2019, the Accounting Software Market reached USD 12.03 Bn and is expected to reach USD 19.6 Bn by 2025, at a CAGR of 8 percent over the 2020-2025 estimate period. The accounting software and financial management system industry has undergone many shifts in the last twenty years. One of the main shifts is to deliver accounting software applications focused on the cloud.
Accounting software operates internally with various other applications such as CRM, SCM, HRM, and analytical dashboards and reports. Within financial functions such as accounts payable, cash inflows, payroll, and trial balance, accounting solution is used to manage and monitor all such transactions. This software also monitors sales, maintains cash flows, conducts analyses, and produces visualizations and reports. Large businesses and small and medium-sized organizations are widely embracing the best accounting software for tracking financial transactions.
Today's leading tools provide visibility of the business in real-time through simple reporting and analytics. Extensive business restructuring, reporting, and review are rising rapidly across various business entities. Organizations are using accounting tools to handle the financials.
Accounting software is an application that manages and documents the company's financial transactions in different modules such as payroll, receivable reports, payable accounts, general ledger, and balance sheets. These applications can either be created by the companies who choose to use them in-house, or they can be bought from service providers. The app can be web-based, available anywhere on any internet-connected computer, at any time, or it may be installed on a laptop. In terms of expense and complexity, it ranges significantly.
COMPETITIVE LEADERSHIP MAPPING TERMINOLOGY
The competitive leadership mapping (Quadrant) showcased below provides information for accounting solutions. Vendor evaluations are based on two broad categories: product offering and business strategy. Each category carries various criteria, based on which vendors have been evaluated. The evaluation criteria considered under product offerings include the breadth of offering, delivery (based on industries that the vendors cater to, deployment models, and subscriptions), features/functionality, delivery, product quality and reliability, and product differentiation. The evaluation criteria considered under business strategy include geographic footprint (on the basis of geographic presence), channel strategy and fit, vision alignment, and effectiveness of growth (on the basis of innovations, partnerships, collaborations, and acquisitions).
VISIONARY LEADERS
QuickBooks, NetSuite, Sage Intacct, Xero, FreshBooks, Zoho Books, and SAP ERP have been identified as visionary leaders in accounting software.
DYNAMIC DIFFERENTIATORS
FreeAgent and Odoo have been recognized as dynamic differentiators in accounting software.
INNOVATORS
Microsoft Dynamics NAV and Microsoft Dynamics GP have been identified as an innovator in accounting software.
EMERGING COMPANIES
Oracle, Outright, and GnuCash have been identified as emerging companies in accounting software.
Types of Accounting Software
Types of the best accounting software can vastly differ. Accounting systems can be very generic and provide key features that can be used or highly sophisticated by any firm which include an industry-specific interface for large and medium business. Also important is the distribution model and the way the solution modules are distributed.
Suite vs. in-class – Accounting software can be used to handle any areas of the business financial situation that incorporates payments, but many are just the basic: accounts payable and receivable. Suite systems frequently sell many modules that integrate stock levels, expenditure, task management, payroll, etc. and facilitate and optimize reconciliations between these transactions. More-specialized businesses can make greater use of a program that matches their needs.
Cloud – Several modern accounting software has been created in the cloud; generally, their payment structures are focused on the number of customers. Cloud-based computing systems are simple to introduce, do not require investment in infrastructure, and allow you to pay on usage-based over time. Cloud tools often have trouble delivering robust offline functionality that will allow executing actions and access accounts while disconnected from the web. Because of its lower cost, the cloud is probably a much better choice for small business accounting.
On-premise – Several companies providing on-premise applications often have their apps in a cloud version. Many users use on-site software to purchase a permanent license based on usage numbers and pay an annual maintenance fee. On-premise applications may be client-server platforms requiring software to be installed on the Computer of each user, or else browser-based. On-site devices require some assistance for deployment and repair, which often require hardware investment. These systems can provide extra security, and can typically be personalized without the intervention of the supplier.
Group size – Small business accounting departments also search for a less costly, easy-to-use system that covers common use cases such as billing and bank statements. These may be singular-entry bookkeeping with easy, basic reporting features, but most are usually web-based and include smartphone applications, giving the harried small business owner a degree of convenience. Larger organizations would need tools that can accommodate many dynamic accounts that need multiple-role feedback. This would have more robust reconciliation steps since the higher quantity and more difficulty means a greater probability of errors.
Industry – Tax codes, regulatory requirements, and industry standards vary according to the type of industry. You will need to ascertain whether a product that is specialized in meeting regulatory requirements is the solution or one that is sufficiently flexible to be tailored to requirements. This will refer to businesses of all types, from micro to large enterprises.
Why Use Accounting Software?
The main aim of the accounting software is to monitor financial records within an entity. Organizations control expenses, sales, and performance through the use of accounting tools, as well as comply with financial laws and accounting requirements.
With the accounting software, one can:
Enhance the precision of results by reducing the chance of human error in calculations
Maintain enforcement by speeding up practices that affect regulatory requirements
Accelerate the whole accounting cycle by automating estimates and streamlining workflows
Organize and view the data securely in a single place
Zoom in various accounting reports quickly
Efficiently forward accounting data across an organization to multiple departments
Track financial transfers like invoices, refunds, payments, etc.
Improve data precision by reducing the chance of human miscalculations.
Maintain government compliance by enhancing regulatory standards impacting activities;
Automated processes and automated workflows speed up the whole accounting phase.
Organize and access data conveniently in a central location.
Put complex financial records together easily.
Convey financial reports securely throughout the company to various agencies.
Who Uses Accounting Software?
accounting software is utilized by accountants, administrators, CFOs, and other representatives of accounting teams. The accounting team ranges in size based on the scale of the organization and the scope of its activities, which can have one person accountable for all or staff in control of particular financial processes such as AP, AR, cash management, or cost management.
Computer accounting solutions are a must for virtually any company. They enable businesses to manage economic wellbeing and strategize long-term success. Online invoicing helps firms to file invoices, receive payments electronically, and get charged more easily. Expenditure monitoring is another important accounting feature that helps businesses to monitor, manage, compensate, and evaluate expenditures relevant to the workers. Financial information, such as forecasts, income & loss accounts, balance sheets, and cash flow statements are perhaps the most demanded best accounting software features.
Web-based accounting solution provides traditional accounting tools and also offers electronic recordkeeping capability. accounting software aims to monitor and manage the day-to-day financial activities of a company, in particular by explicitly linking bank and credit card statements to their records.
Accounting software may also be used by individual auditors or finance companies to manage their clients' finances. Registered accountants may use their systems to support clients, or may have to use client software.
Ultimately, the accounting solution is utilized by the directors and corporate owners involved in the company's financial position. Executives typically have to view records to dashboards to handle sales or other accounting practices that are uncommon.
Market Dynamics
Drivers
The emergence of small businesses and growing investment in the cloud and SaaS market
Growing demand for advanced automated finance processes
Restraints
Data Security proves to be a major constraint as financial data is transferred from one system to another in cloud
Limited use of technology is another restraint when it comes to record-keeping
Challenges
Data security and privacy concerns hinder the growth of the accounting software market.
Opportunities
The software can be integrated with different online applications, such as automated billing features and automated bank feeds

Use of AI

and automation to record the transactions automatically
Rise of adoption in Cloud-based software will provide a great opportunity to cut costs



Benefits of Accounting software
Simplification - Accounting software put control of funds in the hands of a non-accounting crowd, aimed at giving significance to statistics while executing electronic computations. With hardly any training, the company owner can execute all financial transactions and meet the legal requirements from a desktop computer or smartphone, even without having to pay a third party to keep the expenditure in the loop.
Cost reduction - Accounting and finance frameworks simplify key estimates and operating processes and gain a charge of the sales process and you don't need to outsource financial services to an external specialist. They also raise printing and storage prices and store confidential data is safe and controlled locations.
Total financial disclosure - The key advantage of effective accounting processes for an accountant or an auditor is that they avoid expensive and repeated human mistakes. Calculating incorrect quantities or failing to disclose results on time will potentially contribute to a business problem and this is when it is most helpful to optimize calculations.
Precise forecasting - This is one of the major advantages of the best accounting software. Capable of understanding the financial results patterns and developments in depth is something that will take years to achieve without a strong framework. Accounting software brings sense to numbers, helping you find out when to cut costs or when to spend further. You'll find it easier to create innovative strategies and allocate funds the correct way with a clearer idea of the current financial situation.
Increase Productivity - If a company owner wants to select a single suite of digitized resources to boost results, the accounting solution should be his / her first choice. Such programs dig deep into organizations' most inefficient, day-to-day operations, gather, arrange, and analyze their most valuable data and what is most important, allow more efficient use of their resources.
Tax enforcement - Most of today's accounting solution programs are fully committed to payroll support and monitoring and adherence to tax legislation. When you have disabled them, they will become your number one source of tax and audit information; they will hold all the necessary data and keep a consistent workflow running.
Enhanced client connections - One might argue that the accounting system has nothing to do with how clients are handled, but it could not be farther from the facts. Many accounting schemes today run around efficient billing and invoicing (irrespective of their key functions) to avoid all sorts of delays to miscommunication. They are also easy to tailor on behalf of the company, making the business output more efficient and trustworthy.
Safety - Financial data is the most important information for a business and must be avoided from falling into the wrong hands or being destroyed by mistake. That's just what accounting and finance programs do for their users: stop jeopardizing accounts in any way, and retain an extra copy should you need to recover them. You will be able to build your security management system in most situations and make a decision who will have access to sensitive information.
Features:
Accounting software can manage the businesses in several different ways, based on the key characteristics and goals. Accounting systems provide all kinds of bonuses, from simpler invoicing to complicated tax reporting, that is not even possible without a correct framework. Below are some of the accounting software's functionalities:
Accounting Feature – Accounting is the crucial element of each application in this area and the one that one will first check for before finding a suitable system. On hearing accounting things that come to mind are general ledger, net assets, payables & receivable, and bank reconciliation. These are the simplest and most relevant ones, while sophisticated programs provide more bells and whistles for their users to deliver.
Billing & Invoicing – Accounting systems software is dedicated solely to billing and invoicing, but others also view related activities as an integral part of any financial activity. We help companies to automate worldly transactions, adapt activities to modern and efficient payment methods and industry requirements, and provide their customers with reliable and on-time invoices.
Budgeting and estimating – This is also a standard integrated feature in most accounting schemes, measuring and analyzing financial results for the current year and helping to predict the projected budget. Organizations should formulate their forecasts using such a method, and set realistic and ambitious revenue goals.
Fixed asset management – Fixed asset management aims to organize financial data far more accurately, both as a different tool and as an integrated system. The module incorporates features such as documentation of the audit, expense information, estimation of depreciation, distribution of capital, and many more.
Payroll management – With a variety of payroll tools, you should be able to measure and approve employee salaries, schedule and print their checks without interruption, and address without error to both current legal and tax obligations. There will be programs out there dedicated solely to payroll processing, which businesses and high-ranking employees will use to notify them of their financial responsibilities.
Project accounting – Project accounting software is typically bundled into different structures that reflect the vertical sector business version of the accounting. Building managers and software engineers appreciate them, as both the costs and relevant regulations vary from one project to another. The primary function of this program is to measure and manage overheads and labor, material, and equipment-related expenses, in compliance with all other requirements that are also encountered in accounting systems.
Fund accounting – These capabilities can be found in accounting software tailored by government departments and non-profit organizations, including monitoring contribution expenditures, grant administration, GASB (Government Accounting Standards Board) rules, and a special collection of financial reporting.
Stock management – Stock management is a specific toolkit designed for managing inventory, and where you will find all the tools you need to give your business a greater line of products in the shelf-life. This means that you will be able to monitor the usage and mobility of your products to avoid all kinds of delivery problems such as over-storage or understocking.
What to Consider When Getting an Accounting Software?
Every system needs to follow some key criteria to be worth the investment you're investing in. Here are some reflections on what you should be looking for:
An automated invoicing module: Irrespective of the core processes, the best accounting software should be comprehensive and, if possible, you will also develop a program that provides at least some simple features for billing and invoicing. That way, you'll save the hassle of buying new equipment or migrating data to another device.
Personalization: There is no conventional best accounting software, and the rationale seems to be that each business delivers specific financial calculations and adheres to a new set of circumstances. When you can't find a particular framework that suits your business style (and that's not ever going to happen), look for a scalable platform that you can tailor to your company, one that can evolve with your company.
Ease to use: There is nothing straightforward about accounting processes and estimates, and you will be able to do with the current accounting software is to bring yourself an easy space to work in. This states that data should be perfectly arranged and processes should be accessible on one platform. Operations will be done within minutes of a navigation template you already learn.
Security: Accounting systems, as we have already figured out, play around the most important details of a company, namely the numbers it relies upon. To ensure the measurements and data exchange inside the device are bulletproof, select a trustworthy provider, and pre-check the security frameworks.
App use: Mobile accounting software are no longer a privilege that only companies can afford, so why not pick one that suits your requirements? Nowadays, most common vendors sell their consumers native Android and iOS applications, where functionality is just about the same as for the platform's mobile interface.
Pricing: The tech principle again applies here, the more a device will do, the more it will run, and if you can manage a fully equipped, forward-looking package, go with it. Nonetheless, you should know that professional accounting solutions can be bought at a reasonable price and several of them are also freely available.
Trustable support: Accounting software providers take pride in professional and quick-to-respond services, but the fact is, you're not going to realize how effective they are until you have a question to send. Check support in advance to stop a bitter frustration about the capital you've spent.
Potential Issues of Accounting System
Developing industry-specific financial models: If you are facing a choice between a basic, standardized accounting solution and one created to match the industry's particular needs, go for the latter. However, in several situations, you are not going to be dependent on years of credibility to support its efficiency, so make sure that all the functionalities you need are there and do so beforehand.
Scalability and customization: Since accounting interacts with a non-creative matter, few developers can do to make the digitized process more engaging than normal. But the best accounting software isn't going to be the most fun and open-to-configuration features you can get your hands on. What might be a successful plan of action on your part is to pick a flexible approach to make sure that the rules to company standards will be applied within. This will also mean you don't need to upgrade the device when your company continues to grow.
Absence of integration: If you are searching for a robust accounting and finance program, make sure that it has a transparent platform that allows third-party collaboration, or at least that the links that you need are already being taken care of. Settle for little but because nowadays developers are more than conscious that their method needs to operate in line with advertising tools, business analytics applications, CRMs, project management devices, and many other resources.
Trends in Accounting Software Market
Developments such as SaaS have seen the industry introduce on-premise options to cloud-based services. Today, there are more technical challenges to the accounting process. The accounting trends are:
Bots and AI – Although artificial accounting technology is in its initial stages, growing numbers of companies are starting to use it as part of their services. Most of the suppliers released smart assistants using machine learning and AI to support financial advisers in their everyday tasks. All types of businesses, including entrepreneurs and small firms, may benefit from knowledgeable aides in accounting.
Two-tier design – Businesses often prefer to follow two different approaches to handle their budgets, leading to the drawbacks of some accounting strategies and ERP schemes. For example, a manufacturer may choose an ERP that delivers reliable manufacturing but weak accounting interface, as well as a different accounting system that will better support their requirements.
Remote Work Environment – Accounting leaders are therefore responding to the pattern by encouraging workers to work remotely which in the past wouldn't have been feasible. Nevertheless, with technological advancements and the advent of accounting information systems, accounting professionals working from home will deliver outstanding results in their jobs as those in office environments.
Consulting Services – Researchers expect a blended strategy that will soon merge accounting technologies with feedback from financial advisors. This stems from the discovery of new analytics solutions that allow accountants to concentrate more on decoding data for deeper insights. In comparison to other accounts management activities, decision-making will still fall into the hands of individual beings and experts.
Recent Developments
In March 2020, Freshbooks started its service in the United Kingdom. The firm has also rolled out a new set of functions geared toward British business needs.
In November 2018, Xero a suite of online best accounting software for small businesses, accountants, and bookkeepers acquired Instafile which is a cloud accounting firm.
In September 2018, Sage Intacct a financial management software acquired Budgeta Inc. a modern budgeting and forecasting solution empowering businesses to plan faster, smarter, and more collaboratively.
In October 2016, Quickbooks acquired Bankstream which provides a daily, secure, reliable, and accurate feed of client transaction data.
Best Accounting software
Comparing 60 vendors in Accounting software across 97 criteria.
9 Experts are advising
55 buyers
I am looking for Accounting software that is
Accounting software Related Articles
VIEW ALL ARTICLES
Frequently Asked Questions (FAQs)
Accounting software can optimize many of the manual, repetitive work involved in maintaining the transactions. In general, accounting software makes it easier to meet the statutory requirements when operating a company. Accounting tools should be the company's financial center. It is used for tasks such as: sending personalized invoices, generating quotations and estimates, recording expenses, finalizing tax returns, verifying cash flow or profit and loss, establishing budgets and forecasts.
The platform for cloud accounting runs on the network. Users visit a website to activate the app, then sign up with a username and password. Wherever the users have an internet connection, they can use cloud accounting software from virtually any computer. Users need to install it on their computer to use desktop accounting software, and run it there. All the account details are also stored on the computer.
The job of any accounting software is to make accounting easy and accessible for you. It reduces the hassles of paperwork and helps you to gain financial insights into your business. To understand the company's financial data, somewhat of basic understanding about the accounting is required.
Accounting Software plays a crucial role in enhancing productivity with the help of automation in key business and compliance tasks consisting payroll, STP, bank feeds, business reports and receipt handling. Moreover, Cloud accounting offered by many vendors helps to save lot of time, which means spending more time in core function of business like sales and marketing that ultimately improves the productivity.
An integrated accounting system is a form of software which combines the functions of financial accounting into one application. Replacing different structures or programs replaces actual documents or reports for the purposes of purchasing, billing, and other accounting operations.
Send your Business Requirement to Multiple Vendors in one go.
Requirements from other buyers (2)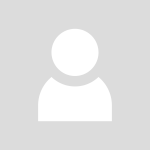 Buyer
Akash Rathor's requirement
05/09/2020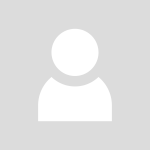 Buyer
Rounak Jain 's requirement
21/08/2020
"I need demo of complete cost centres functionality "
500+ Accounting software buyers negotiating "Group Buying Deal" through 360Quadrants
9
SAP Business One Accounting Software
11
SAP ERP Accounting Software
13
Aplos Church Accounting