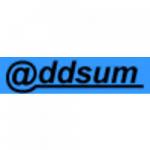 (2 Reviews)
Advanced Accounting Pricing & Demo
Advanced Accounting Overview
Advanced Accounting is a software tool for small and medium-sized businesses to help them set up and maintain accounts receivable and payable, billing, profit and loss accounts, general ledger, and other standard items. This software application can be customized to meet a company's unique requirements while aiding in the budgeting process. Using this Advanced Accounting software will help companies project financial requirements and manage cash flow.
Advanced Accounting Pricing
Based on your requirements, you can choose from the following pricing options offered by software:
Advanced Accounting Pricing plans:
$150 for a multi-user version of Adv. 8 (per annum)
$75 for a single user version of Adv. 8 (per annum)
Advanced Accounting Demo
The company offers a demo on its program so that potential customers can check out the overall functionality and customization possibilities.
Features-
Real-time view of cash flow- It connects to bank and import transactions and categorize them. Helps to enter bills from vendors and automate payments
Invoicing- The software allows us to create custom invoices and send out receipts upon payment. Create estimates for required products/services and email.
Time Tracking- Track employee timings for billable hours. After finalizing, send invoices for payment.
Accounting Reports- Generate accurate reports based on data pulled from disparate accounts. The software enables to track business performance based on reports and forecast for the next financial quarter/year
Mobile App use- Use your phone to conduct business and carry out needed transactions while you travel.
Advanced Accounting USP
Advanced Accounting software is affordable, customizable and expandable – use it on one PC or make it available to dozens on your company's intranet. It is designed with retail, distribution and wholesale companies in mind. The Advanced Accounting software includes modules like Point of Sale, Bill of Materials, Integrated credit card processing, job costing and a sales order module.
No Frequent Comparisons
No Strengths or Weaknesses
Advanced Accounting Reviews
Buyer, Healthcare, SME
Head - Product Management,
Buyer Healthcare
"Happy to be using the cloud service"
Our company's decision to use the software was a good one. We signed up for cloud-based services as we like the flexibility of accessing information from anywhere. This is an amazing platform and we could not be happier.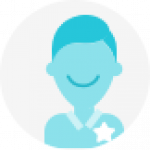 Buyer, Finance, SME
Global Head - Service and Product Development,
Company Name Classified
"Designed for small businesses"
As the person in charge of accounting for my company, we purchased this software for use at our organization, it is super easy to set up, use and maintain. We customized it to meet the needs of our company and the result is that we can offer quality services to our clients. We have been able to use available information to make good decisions and tweak some of our services and activities to meet customer needs more closely. The software pricings are also very competitive.
Questions And Answers
Have a Question? Ask here.
No Questions
Create an account or sign in to view this content
No Photos / Videos