Clickstream Analytics Software
Top 10 Features
Clickstream analytics can handle large volumes of clickstream data, which could be structured, unstructured, or semi-structured. The data sets can provide organizations with actionable insights when properly managed using clickstream analytics solutions. These insights help organizations make quick decisions and offer customer-focused solutions. Some of the features are as:
Data Discovery
Data Governance
Data Integration
Data Lineage
Data Orchestration
Data Quality
Data Security
Data Transformation
Data Visualization
Metadata Management
Top 10 Growing Companies
Growing firms have offerings for niche products and services. Their business tactics aren't as powerful as the established companies. The evolving vendors include the new market entrants, beginning to emerge in terms of product portfolio and geographical coverage, and need time to gain strong market popularity. Some of the emerging new entrants are:
Astronomer
comScore
Happiest Minds
Jumpshot
Opentracker
Quancast
Striim
SYNTASA
Webtrends
Verto Analytics
Top 5 Applications of Clickstream Analytics
Clickstream is defined as the user behaviour on the digital assets. Numerous applications can be enormously beneficial to a company. Here are a few:
Click path optimization
Website/application optimization
Customer analysis
Basket analysis and personalization
Traffic analysis
Clickstream Analytics Software is a powerful tool to generate valuable business insights from the clickstream data. It collects, analyzes, and reports the aggregate data about which pages the visitor visits on the website and in what order. Clickstream Analytics Software enables organizations to better understand customers' interactions with the brand and helps gain deeper business insights to optimize their business.
360Quadrants recognizes the below-listed companies as the
best Clickstream Analytics Software
-
Top 10Clickstream Analytics Software 2020:
MICROSOFT CORPORATION
ORACLE CORPORATION
ADOBE SYSTEMS INCORPORATED
GOOGLE INC
SAP SE
IBM CORPORATION
AT INTERNET
HPE
SPLUNK INC
TALEND
COMPETITIVE LEADERSHIP MAPPING TERMINOLOGY
The competitive landscape includes the analysis of business strategies and product offerings of the key players in the Clickstream Analytics Software. The vendors are placed into four categories based on their performance in each criterion: Vanguards, Innovators, Emerging, and Dynamic. We have evaluated the top 25 vendors that include Adobe, Google, IBM, Oracle, Microsoft, SAP, AT Internet, Connexity, Splunk, Webtrends, Vlocity, HPE, Talend, Jumpshot, IRI, SYNTASA, Quantcast, Astronomer, Inc., Striim, Happiest Minds, Opentracker, OpenText, Hubspot, comScore, and Verto Analytics.
VISIONARY LEADERS
Vendors who fall into this category receive high scores for most evaluation criteria under Clickstream Analytics Software. They have a strong and established product portfolio and have a very strong market presence. They provide mature and reputable Clickstream Analytics Software. They also have strong business strategies. The companies who fall under this category are, AT Internet, Google, IBM, Microsoft, Oracle, and SAP.
DYNAMIC DIFFERENTIATORS
The dynamic vendors in MicroQuadrant are the frontrunners of the market. They have very strong business strategies compared to other vendors. They have very strong expansion throughout the world, subsequently, these players acquire various SME's to expand their geographical base, strengthen its product portfolio, and kill the competition. They can be at emerging or innovators stage regarding Clickstream Analytics Software. The companies such as IRI, OpenText, and Vlocity fall under dynamics section.
INNOVATORS
Innovators in the MicroQuadrant are vendors that have demonstrated substantial product innovations as compared to their competitors. They have a very focused product portfolio. However, they do not have a very strong growth strategy for their overall business. The companies including Connexity, HPE, Jumpshot, Splunk, Talend, Verto Analytics, and Webtrends fall under Clickstream Analytics Software category.
EMERGING COMPANIES
These are vendors with niche product offering and are starting to gain their position in the market. They do not have much strong business strategies as compared to other established vendors. They might be new entrants in the market and require some more time before getting significant traction. The emerging companies in the Clickstream Analytics Software category are Astronomer, Inc., comScore, Happiest Minds, HubSpot, Opentracker, Quancast, Striim, and SYNTASA.
Best Clickstream Analytics Software 2022
Comparing 24 vendors in Clickstream Analytics Software across 144 criteria.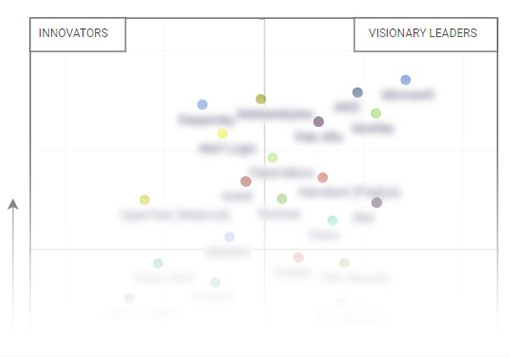 360Quadrant For Clickstream Analytics Software, Q2 2022
The 20 Companies That Matter Most And How They Stack Up
599,864 professionals have used our research since 2010
All vendors(24)
Frequently Asked Questions (FAQs)
Clickstrem Analytics provides holistic view of customer's online journey. It is the only analytics which loads all the valuable customer information left by users as they click their way through a website. Clickstream Analytics is considered as the superior visualization technique and advanced analytics.
Clickstream is widely used by BFSI, Travel and Hospitality, Government, Telecommunications and IT, Retail and E-Commerce, Media and Entertainment, Transportation and Logistics industries.
Clickstream analytics market is expected to register a CAGR of 14.7% during the forecast period 2019 - 2024. As the population is inclining towards e-commerce and digital revolution is underway, companies are adopting clickstream analytics solutions to track customer's online journey and provide customized offering.
Clickstream Market applications are click path optimization, website optimization, basket analysis and personalization and traffic analysis.