Cloud VPN Software in Government and Public Sector
The government and public utilities vertical includes sectors, such as government agencies, oil and gas, renewable energy, and electricity. These industries are undergoing a major transformation with the advent of cloud VPN. It has been seen that these industries use cloud VPN to a great extent, owing to the increased need for security, privacy, and compliance across the government and public surveillance. According to the industry experts, the government agencies are consuming 10% share of the public cloud solutions. There are various leading vendors introducing various security compliance programs to help their customers design their regulatory assessments. The government and public utilities vertical is expected to have the highest growth rate in the future.
TOP VENDORS

In Cloud VPN Software
CISCO Virtual Managed Services

Reviews

HUAWEI CloudVPN solution

Reviews

MICROSOFT Azure VPN Gateway

Reviews
Cloud VPN Software in Government and Public Sector Quadrant
Comparing 25 vendors in Cloud VPN Software across 128 criteria.
Find the best Cloud VPN Software solution for your business, using ratings and reviews from buyers, analysts, vendors and industry experts
EVALUATION CRITERIA
Below criteria are most commonly used for comparing Cloud VPN Software tools.
Product Maturity
Company Maturity
Most IMPORTANT
| | | | | |
| --- | --- | --- | --- | --- |
| Breadth and Depth of Product Offering | | | | |
| | | | | |
| --- | --- | --- | --- | --- |
| Product Features and Functionality | | | | |
| | | | | |
| --- | --- | --- | --- | --- |
| Product Differentiation and Impact on Customer Value | | | | |
| | | | | |
| --- | --- | --- | --- | --- |
| Product Quality and Reliability | | | | |
LEAST IMPORTANT
LESS IMPORTANT
Cisco product offering enables enterprise to connect to the multiple sites by providing secure connectivity along with firewall services for accessing internet services.

Huawei's cloud VPN solution helps enterprises to overcome issues, such as long service provisioning period, inflexible enterprise service delivery, and separated cloud and pipe services, associated with the traditional VPN solutions.

Shenzhen, Guangdong, China

Microsoft provides virtual network services on its open and flexible cloud computing platform, Microsoft Azure, which enables enterprises to deploy their private network in the cloud.

Google Cloud VPN securely provides a connection from on-premises networks to GCP Virtual Private Cloud (VPC) networks. It also provides IPSec standards to VPN for secure and safe transfer of data. It can be configured as site-to-site VPN and can have multiple tunnels in single VPN gateways.

Array offers SSL VPN virtual appliances that can be deployed in private clouds on any common hypervisor or in public clouds, such as AWS, VMware vCloud Air, and Oracle Cloud.

NCP's cloud VPN solution enables the companies' employees to access enterprise networks securely with the help of the managed solution. It offers one of unique features multi-user capabilities, in which multiple users can access the system at the same time.

RobustVPN is a cloud VPN software suite that helps set up secure VPN tunnels between RobustVPN and remote R3000 routers, so that the user can access the remote site from anywhere, anytime.

Singtel's VPNaaS supports both site-to-site VPN and remote site VPN. In the site-to-site VPN cloud, the sites are connected through Singtel VPN cloud to form a secure intranet.

Vodafone IP-VPN service has been used across 183 countries. Vodafone VPN service provide businesses a seamless connectivity, which is powered by MPLS network.

Deutsche Telecom deliver IP-VPN solution, which is powered by Deutsche Telekom's MPLS backbone network. In addition to this, company also offer IP-VPN mobile access solution that provide seamless connectivity to the customers.

Bonn, Nordrhein-Westfalen, Germany

Megapath' hosted VPN solution help businesses to communicate securely from any location across the globe. The company use end-to-end encryption to provide highly secure connectivity by blocking suspicious traffic.

Cohesive Networks offers VNS3, a virtual networking software that provides a secure encrypted connection from a system to cloud deployment. VNS3:vpn is the VPN solution offered by the company, which facilitates the deployment of the company's virtual network in the cloud.

Aerohive provides software based VPN solution, which is compliant by VMware equipment. The key benefits of Aerohive's solution includes dynamic routing integration, higher scalibility, and license free VPYN tunnel termination.

Tencent cloud VPN service allows customers to transfer data between local IDCs and Tencent cloud resources. The VPN service leverages Internet Key Exchange (IKE) protocol.

Tencent Binhai Mansion, Nanshan District, Shenzhen, China

CipherGraph provides cloud-based VPN service that allows businesses to communicate over public network.

Vtkom VPN service helps businesses to communicate over network from any locations. VPN cloud service is based on OpenVPN software.
POTENTIAL BUYERS AND THEIR PROBLEMS
1. How do I track recent advances in Cloud VPN and understand its effect on my business?
---
2. How staying ahead with the advances in Cloud VPN can help me ensure better ROI?
---
3. What are the most disrupting changes in Cloud VPN software market which are going to disrupt the analytics domain as a whole?
---
4. What are the threats and opportunities in migration from traditional VPN services to cloud VPN?
---
5. Which are the top end users in cloud VPN software market in terms of revenue generation?
---
Looking for Cloud VPN Software? Get help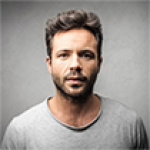 M check
Team Lead, MnMTest
"managed service"
cisco virtual managed service is good