The telecom and IT vertical includes telecom enterprises, Business Process Outsourcing (BPO), and Knowledge Process Outsourcing (KPO). It is one of the most lucrative verticals in the cloud VPN market, as there is a significant need for secured connectivity. The telecom and IT vertical is seen to be using the cloud-based network to communicate with its other business units in real time. Cloud VPN ensures the optimum utilization of resources, along with customer satisfaction, as there is an increasing need for better facilities with limited resources. The telecommunication industry leverages powerful cloud-based technology platforms to improve the data flexibility and scalability through multiple line access via desktops and smart devices. Moreover, the cloud VPN market has attracted IT enterprises due to its flexibility, scalability, and reduced costs.
TOP VENDORS

In Cloud VPN Software
CISCO Virtual Managed Services

Reviews

HUAWEI CloudVPN solution

Reviews

MICROSOFT Azure VPN Gateway

Reviews
Cloud VPN Software in IT and Telecom Quadrant
Comparing [object Object] vendors in Cloud VPN Software across 91 criteria.
Find the best Cloud VPN Software solution for your business, using ratings and reviews from buyers, analysts, vendors and industry experts
EVALUATION CRITERIA
Below criteria are most commonly used for comparing Cloud VPN Software tools.
Product Maturity
Company Maturity
Most IMPORTANT
| | | | | |
| --- | --- | --- | --- | --- |
| Breadth and Depth of Product Offering | | | | |
| | | | | |
| --- | --- | --- | --- | --- |
| Product Features and Functionality | | | | |
| | | | | |
| --- | --- | --- | --- | --- |
| Product Differentiation and Impact on Customer Value | | | | |
| | | | | |
| --- | --- | --- | --- | --- |
| Product Quality and Reliability | | | | |
LEAST IMPORTANT
LESS IMPORTANT
Cisco product offering enables enterprise to connect to the multiple sites by providing secure connectivity along with firewall services for accessing internet services.

Huawei's cloud VPN solution helps enterprises to overcome issues, such as long service provisioning period, inflexible enterprise service delivery, and separated cloud and pipe services, associated with the traditional VPN solutions.

Shenzhen, Guangdong, China

Microsoft provides virtual network services on its open and flexible cloud computing platform, Microsoft Azure, which enables enterprises to deploy their private network in the cloud.

Google Cloud VPN securely provides a connection from on-premises networks to GCP Virtual Private Cloud (VPC) networks. It also provides IPSec standards to VPN for secure and safe transfer of data. It can be configured as site-to-site VPN and can have multiple tunnels in single VPN gateways.

Array offers SSL VPN virtual appliances that can be deployed in private clouds on any common hypervisor or in public clouds, such as AWS, VMware vCloud Air, and Oracle Cloud.

Oracle Networking OPC – Site to Site VPN provides a cost-effective, secured, and reliable connection for enterprises connecting to various sites. It enables organizations to connect with OPC with IPSec tunnels that enhance the security in the network.

NCP's cloud VPN solution enables the companies' employees to access enterprise networks securely with the help of the managed solution. It offers one of unique features multi-user capabilities, in which multiple users can access the system at the same time.

BT offer Ethernet VPN service mainly to the businesses. The BT's VPN service leverages the Generic Ethernet Access (GEA) or Ethernet in the First Mile (EFM) access technologies. The key benefits of VPN service includes flexible, secure, and scalable service to the customers.

RobustVPN is a cloud VPN software suite that helps set up secure VPN tunnels between RobustVPN and remote R3000 routers, so that the user can access the remote site from anywhere, anytime.

Singtel's VPNaaS supports both site-to-site VPN and remote site VPN. In the site-to-site VPN cloud, the sites are connected through Singtel VPN cloud to form a secure intranet.

Vodafone IP-VPN service has been used across 183 countries. Vodafone VPN service provide businesses a seamless connectivity, which is powered by MPLS network.

Deutsche Telecom deliver IP-VPN solution, which is powered by Deutsche Telekom's MPLS backbone network. In addition to this, company also offer IP-VPN mobile access solution that provide seamless connectivity to the customers.

Bonn, Nordrhein-Westfalen, Germany

Ericsson's Virtual Private Network (VPN) is installed on commercial off the shelf (COTS) hardware using virtualization software. This provides cost efficiency. It provides experience of corporate mobile phones connected with company's virtual private branch exchange (PBX).

Kista, Stockholm , Sweden

Mirantis provide VPN as a Service over OpenStack. This VPN service is very scalable and flexible and is accessible, both via Horizon GUI and command-line/client-remote.

Alten Calsofts Labs offer IPSec VPN gateway solutions to businesses and service providers with add-in functionalities such as tunnel establishment service gateway, and termination. The VPN solution can be deployed over natibe bare metal server or on cloud as virtual network functions.

Santa Clara, California, US

Virtela offers Managed Cloud-Based SSL VPN service to enterprises. This service enables employees to access the corporate resources through their devices, such as laptops, smartphones, and tablets.

Greenwood Village, Colorado, United States

CipherGraph provides cloud-based VPN service that allows businesses to communicate over public network.

Vtkom VPN service helps businesses to communicate over network from any locations. VPN cloud service is based on OpenVPN software.

Nuage Network's Virtual Network Services (VNS) service provide deployment option for branch VPN service. Businesses can add new capabilities to their existing VPN and MPLS offerings using VNS service.

Mountain View, California, US
POTENTIAL BUYERS AND THEIR PROBLEMS
1. How do I track recent advances in Cloud VPN and understand its effect on my business?
---
2. How staying ahead with the advances in Cloud VPN can help me ensure better ROI?
---
3. What are the most disrupting changes in Cloud VPN software market which are going to disrupt the analytics domain as a whole?
---
4. What are the threats and opportunities in migration from traditional VPN services to cloud VPN?
---
5. Which are the top end users in cloud VPN software market in terms of revenue generation?
---
Looking for Cloud VPN Software? Get help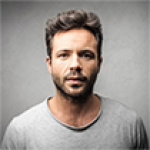 M check
Team Lead, MnMTest
"managed service"
cisco virtual managed service is good