The rapid growth in the demand for goods and services from the manufacturing vertical is seen to be correspondingly increasing the product lines for the players. The increasing need for efficient, reliable, and secure communication systems helps move goods and services throughout the factory. The distribution chain is expected to be pushing the growth of the cloud VPN market in the manufacturing vertical. Cloud VPN has changed the way the manufacturing enterprises interact with both the customers and suppliers by providing quick access to structured and organized data, and making communication seamless across the cloud platform. The manufacturing vertical has limited resources and is constantly looking for innovative technologies that would provide a complete solution to tackle the connectivity problems.
Cloud VPN Software in Manufacturing Quadrant
Comparing 25 vendors in Cloud VPN Software across 128 criteria.
Find the best Cloud VPN Software solution for your business, using ratings and reviews from buyers, analysts, vendors and industry experts
EVALUATION CRITERIA
Below criteria are most commonly used for comparing Cloud VPN Software tools.
Breadth and Depth of Product Offering

Solutions/Services Offered
Product Features and Functionality
Product Differentiation and Impact on Customer Value
Product Quality and Reliability

Pre-Sales Support

Software Requirement Specification (SRS)

Dedicated Account Manager (DAM)

Medium of Delivery of Support Services
Huawei's cloud VPN solution helps enterprises to overcome issues, such as long service provisioning period, inflexible enterprise service delivery, and separated cloud and pipe services, associated with the traditional VPN solutions. Huawei's CloudVPN solution is based on SDN and Network Function Virtualization (NFV) solutions. Its CloudVPN solution supports self-service subscription of devices and services, which include the plug and play of Customer Premises Equipment (CPE) devices for enhancing the services. The solution provides flexibility by changing the configuration of services, such as network expansion. Huawei's CloudVPN solution offers integrated cloud and pipe services for enterprises.

Read More

Microsoft provides virtual network services on its open and flexible cloud computing platform, Microsoft Azure, which enables enterprises to deploy their private network in the cloud. Microsoft is a renowned provider of computer software, personal computers, consumer electronics, and services. It provides virtual network services on its open and flexible cloud computing platform, Microsoft Azure. It enables enterprises to deploy their private network in the cloud. In the Azure virtual network, users can develop hybrid infrastructure, which they can control. It facilitates the creation of sophisticated network topologies with the help of virtual appliances, such as WAN optimizers, load balancers, and application firewalls.

Read More

NCP's cloud VPN solution enables the companies' employees to access enterprise networks securely with the help of the managed solution. It offers one of unique features multi-user capabilities, in which multiple users can access the system at the same time.

Read More

RobustVPN is a cloud VPN software suite that helps set up secure VPN tunnels between RobustVPN and remote R3000 routers, so that the user can access the remote site from anywhere, anytime.

Deutsche Telecom deliver IP-VPN solution, which is powered by Deutsche Telekom's MPLS backbone network. In addition to this, company also offer IP-VPN mobile access solution that provide seamless connectivity to the customers.

Mirantis provide VPN as a Service over OpenStack. This VPN service is very scalable and flexible and is accessible, both via Horizon GUI and command-line/client-remote.

Alten Calsofts Labs offer IPSec VPN gateway solutions to businesses and service providers with add-in functionalities such as tunnel establishment service gateway, and termination. The VPN solution can be deployed over natibe bare metal server or on cloud as virtual network functions.

Read More

Santa Clara, California, US

Virtela offers Managed Cloud-Based SSL VPN service to enterprises. This service enables employees to access the corporate resources through their devices, such as laptops, smartphones, and tablets.

Greenwood Village, Colorado, United States

Aerohive provides software based VPN solution, which is compliant by VMware equipment. The key benefits of Aerohive's solution includes dynamic routing integration, higher scalibility, and license free VPYN tunnel termination.

Contemporary Controls offers the BAScloudVPN service, which provides a secured communication over the internet. The company's cloud-based VPN server establishes the connection between 2 VPN clients. This enables system integrators to remotely access the network from the location of system integrator remotely located.

Read More

Downers Grove, Illinois, US

CipherGraph provides cloud-based VPN service that allows businesses to communicate over public network.

AVOXI offer VPN solution for cloud security. The company addresses security concerns by adding additional security layers to solutions.

Atlanta, Georgia, United States of America
Looking for Cloud VPN Software? Get help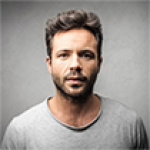 M check
Team Lead, MnMTest
"managed service"
cisco virtual managed service is good