Incident Management identifies and analyzes risks to prevent them from happening in the future. Computer-Aided Dispatch software and services streamline the entire process of incident management in an organization. They provide organizations a single point of access for all integrated capabilities, such as call handling and dispatching, field communications, third-party application integration, and data reporting and analysis.

Top 10 Computer-Aided Dispatch Software
HEXAGON AB
TRITECH SOFTWARE SYSTEMS
Tyler Technologies, Inc
Superion
Spillman Technologies, Inc
Priority Dispatch Corp.
Zetron Inc
Avtec Inc
Caliber Public Safety
IMPACT Communication
Top Features of Computer Aided Dispatch Software
Computer-assisted dispatch systems utilize one or two servers housed in a central dispatch office that connect with personal computers in a call center or vehicle-installed mobile network devices. Some of the features are:
Multi-Agency Dispatch
Real-Time Display Notification
DDTI Mapping Solution
Instant Alerts
Community Watch Flags
Audible/Visual Timer Indicators
User Defined Menu
Chat / Messaging / News Bulletin
Create Incidents
Colour Coded Icons
Top Applications of Computer Aided Dispatch Software
CAD solutions and services simplify the whole incident management process within an organization. We provide companies with a centralized control point with all operational functions, such as request handling and dispatching, field management, incorporation with third party systems, and data collection and review. Some of the applications are:
Call management
Dispatch unit management
Reporting and analysis
Dispatch decision support
Supplemental resources tracking
Benefits of Computer Aided Dispatch Software
Each computer-supported dispatch program includes one or maybe more servers that interact with desktops in a field-used communication center and portable devices. There are a number of computer-aided dispatch systems that match the needs of the dispatch center. Some of the benefits are:
Complete inbound and outbound calls control
Helps in making informed decisions
Keeping track of each mobile worker's location and time
Streamlining the delivery and field service operations
Ensuring the mobile personnel's safety
Easy planning of daily work
Real-time data feed
Maintaining quality of the delivery and service
Supporting data on different devices
Critical information on the mobile and handheld devices
COMPETITIVE LEADERSHIP MAPPING TERMINOLOGY
The MicroQuadrant provides information regarding the major players offering best Computer-Aided Dispatch software and services, and outlines the findings and analysis on how well each market vendor performs within our criteria. The MicroQuadrant highlights the top vendors of the CAD market. The vendor evaluations are based on 2 broad categories — strength of product portfolio and business strategy excellence. Each category carries various criteria, based on which the vendors are going to be evaluated. The evaluation criteria considered under strength of product portfolio include breadth of offering, delivery (based on industries that the vendors cater to, deployment models, and subscriptions), feature/functionality, focus on product innovation, and product differentiation. The evaluation criteria considered under business strategy excellence include reach (on the basis of geographic presence), channel strategy and fit, vision alignment, and growth strategy (organic/inorganic).
VISIONARY LEADERS
TriTech Software Systems, Hexagon Safety & Infrastructure, and Tyler Technologies, Inc. are the leading players in the Computer-Aided Dispatch market and are recognized as visionary leaders. They have a strong portfolio of Computer-Aided Dispatch software and associated services. These vendors are making their presence felt by offering software that is required by most organizations. These vendors have a robust business strategy to achieve continued growth in the market.
DYNAMIC DIFFERENTIATORS
Zetron, Inc. and Avtec Inc. are recognized as dynamic differentiators. They have a strong business strategy with an extensive channel network and reach. Over the years, the dynamic vendors have been consistently generating positive revenue growth in the CAD market with their product offerings. Moreover, their market position is enhanced by organic and inorganic strategies undertaken by them over the period.
INNOVATORS
Spillman Technologies, Inc., Superion, Priority Dispatch Corp., Caliber Public Safety, ID Networks, Inc., IMPACT, ProPhoenix, Inc., and Logistic Systems, Inc. are recognized as innovators. They have a wide portfolio of top Computer-Aided Dispatch software and the potential to build strong business strategies for their business growth, to be at par with the visionary leaders. These vendors have been providing best Computer-Aided Dispatch software offerings as per their customer demands. Innovators have been at the forefront in deploying their solutions for the niche and custom software requirements of the clients.
EMERGING COMPANIES
CODY Systems, Sun Ridge Systems, Inc., Crimestar Corporation, Information Technologies, Inc., EMS1.com, Archonix Systems, Southern Software, Inc., DoubleMap, Traumasoft, FDM Software (Aptean), NowForce, and Lawsoft, Inc. are recognized as the emerging players in the CAD market. The emerging players are specialized in offering highly niche and tailor-made solutions and services to their clients. These companies enable enterprises to not only build and manage content-driven processes but also support new ways of working to drive the business results.
Computer Aided Dispatch Software
Comparing 31 vendors in Computer Aided Dispatch Software across 130 criteria.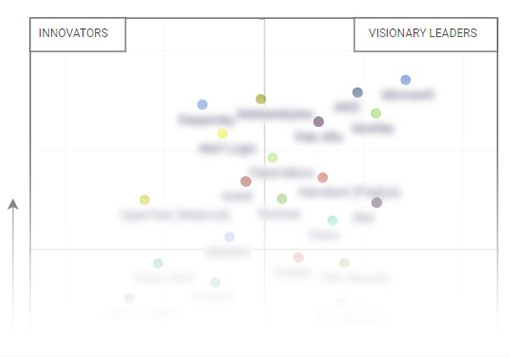 360Quadrant For Computer Aided Dispatch Software, Q2 2022
The 20 Companies That Matter Most And How They Stack Up
599,864 professionals have used our research sine 2010