Computer Aided Dispatch Software in Middle East and Africa
Comparing 31 vendors in Computer Aided Dispatch Software across 130 criteria.
0 Experts are advising
56 buyers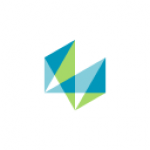 Hexagon Safety & Infrastructure offers a diverse set of offerings, apart from CAD solutions, such as public safety analytics, public safety records management, and remote sensing and photogrammetry. The company is focusing on interoperability, scalability, and reliability of the software.
Read less
Read more Priority Dispatch Corp. provides a variety of products and solutions. It provides its own proprietary solution, known as Total System Solutions, which is a streamlined process that takes up call-taking, project management, training, application of tools, local control and expertise, performance measurement and support.
Read less
Read more