Fleet Maintenance Software
Comparing 3 vendors in Fleet Maintenance Software.
All vendors(3) Maintain (Locus) focuses on analyzing all your vehicle expenditure, compare it with last time expenses and notify the difference of it. Dashboards give you an overall idea of expenses, service maintenance, fuel consumption, operational parts cost and much more related to fleet management services.
Read less
Read more Squarerigger focuses on providing commercial management of vehicles with several products. SQ.7 primarily offers fuel management, the part suite management, maintenance alerts and reports that enhance scalability, efficiency, and flexibility of customer assets. It helps in saving time, cost and boosts the performance of assets by maintaining its quality.
Read less
Read more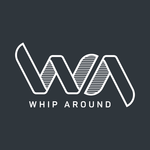 Whip Around Fleet Maintenencew Software focuses on reducing vehicle downtime, saving unwanted costs, undesirable repairs and keeping vehicles well-maintained. They believe in paperless working and follow telecommunication compliance rules for their product. Whip Around can track driver location and generate reports for maintenance and expenditure.
Read less
Read more