Global Trade Management Software (GTM) solutions and services streamline the entire global trade lifecycle to optimize the process of trade finance, compliance, supply chain visibility, and import/export documentation and licensing. GTM has evolved as an automated solution that facilitates organizations to manage cross-border trades.Furthermore, the solution provides a platform to track and monitor shipments, and also enables information exchange with vendors and other supply chain partners. Moreover, the solution mitigates or reduces the risks related to rules and regulations on the international trade, laid by authorities of different countries.

Top 10 Global Trade Management Platforms
E2Open
Oracle
Zonos
Shipsy
Infor
Thomson Reuters
Bamboo Rose
Importkey
PartnerLinQ
Aptean
Top Features of GTM software
Even for experienced importers and exporters, understanding the essential functionality your global trade management solution needs to have is a challenge. Here are 10 must-have features to perform successfully in today's fast-paced economy and trade consistently:
Centralized Database
One-Time Data Entry
Complete Compliance Functionality
Landed Cost Calculation
Maximum Automation
Configurability and Scalability
Ease of Integration
Product traceability
Shipment tracking
Inventory Management
Top Benefits of Global Trade Management Software
Some of GTM's most obvious benefits for import and export enterprises are as follows:
Scanning of rejected Client lists
Maintaining categories on exports
Managing sales licenses
Carrying out embargo searches
Sending communications electronically to customs
The administration of classification codes
Producing documentation about imports
Calculating cost of landing
Ensuring controls on imports
COMPETITIVE LEADERSHIP MAPPING TERMINOLOGY
The DIVE chart highlights the top vendors in the Global Trade Management Software market. The vendor DIVE provides information about the major players, who offer GTM solutions and services, and outlines the findings and analysis on how well each market vendor performs within our criteria. The vendor evaluations are based on 2 broad categories - product offerings and business strategies. Each category carries various criteria, based on which, the vendors were evaluated. The evaluation criteria considered under product offerings includes breadth of offerings, delivery (based on industries that the vendors cater to, deployment models, and subscriptions), and support (based on pre- and post-sales support services). The evaluation criteria considered under business strategies includes the reach (on the basis of geographic presence), industry coverage (on the basis of end-users that the vendors cater to), and inorganic growth (on the basis of partnerships, collaborations, and acquisitions).
VISIONARY LEADERS
E2Open, Zonos, Oracle, Thomson Reuters, and Infor are the leading players in the GTM solutions and services segments and have been recognized as visionary leaders. They have a strong portfolio of GTM solutions or platform and associated services. These vendors have marked their presence by offering solutions and services that are required by most organizations. They also have robust business strategies to achieve continued growth in the Global Trade Management Software (GTM) market.
DYNAMIC DIFFERENTIATORS
Blue Yonder, Importkey, and BluJay Solutions have been categorized under the dynamic players. They have strong business strategies with extensive channel network and reach. Over the years, these dynamic players have been consistently generating a positive revenue growth in the Global Trade Management Software market with their given set of product offerings. Their market positions have been enhanced by organic and inorganic strategies over the period.
INNOVATORS
Shipsy, Bamboo Rose, PartnerLinQ, DiMuto, Panjiva, and Aptean have been recognized as innovators. They have a wide portfolio of GTM solutions and services, and a strong potential to build strong business strategies for their business growth to be at par with the vanguards. These vendors have been providing GTM offerings as per their customer's demands. These innovators have been at the forefront in deploying their solutions for niche and custom requests made by their clients.
EMERGING COMPANIES
Freightgate, Centrade, Acuitive Solutions, and ClearTrack have been recognized as emerging players in the Global Trade Management Software market. The emerging players are specialized in offering highly niche and tailor-made solutions and services to their clients.
Major Solutions Covered in the Analysis
GTM solutions are gaining popularity with increasing cross-border sales across all the major verticals, such as aerospace and defense, healthcare, manufacturing, consumer goods and retail, and government and public. One of the main reasons for the growth of GTM solutions is the rising challenge faced by enterprises to manage their complex trade processes. Different countries have laid down different rules and regulations on the international trade, thus increasing the pressure on businesses. GTM solutions are convenient to manage and ensure enterprises optimize their trade process and comply with the changing rules and regulations about the trade.
TRADE FUNCTION
The trade function solution involves functions related to managing vendors and import/export processes, such as licensing and documentation. Furthermore, global sourcing is another function that is required to simplify the supplier selection process
IMPORT/EXPORT MANAGEMENT
Considering the increasing cross-border sales, managing the import/export activities has become a priority for businesses. Import/export activities come along with certain challenges, such as calculating variable duties, and taxes and fees. Managing imports/exports activities manually are prone to errors. Therefore, the centralized management of import/export activities through dedicated solutions reduces the time and chances of errors.
VENDOR MANAGEMENT
Enterprises have been emphasizing on building a strong partner network across the world, in order to optimize and support its businesses. For instance, a retail company has suppliers/partners spread across different regions. Keeping track of these suppliers is vital to compete in the intense competition. Vendor management solution offers a platform to track suppliers across regions, thus facilitating the supplier selection for enterprises.
TRADE COMPLIANCE
The trade compliance solution provides different functionalities for trades or enterprise users to understand the rules and regulations laid by authorities in different countries, across regions. The trade compliance solution is further categorized into duty management, and risk and quality management.
DUTY MANAGEMENT
Duty management streamlines the administration process related to the international trade. It also automates the administration process. Furthermore, duty management solutions enable companies to increase their profitability by optimizing and minimizing the duties related to international trade.
RISK AND QUALITY MANAGEMENT
The risk and quality management solution ensures product quality as per the standards, in order to comply with regulations laid by the authorities of different countries. Maintaining the product quality is of utmost importance for businesses in order to reduce the risk of penalties. Furthermore, the brand reputation might be at stake due to shipment of faulty or low-quality products to other countries.
SUPPLY CHAIN VISIBILITY
The supply chain visibility solution involves real-time tracking and monitoring of shipments. The global trade involves multiple suppliers and trading partners, thus creating complexities in managing the entire network. Vendors find it difficult to manage and monitor the entire supply chain and trade process of the trading partners from different regions. Moreover, the collaboration between trading partners is of major importance, as vendors are keen to explore new avenues in the intense competition. The supply chain visibility solution has gained traction in the recent past due to supply chain complexity, the need to track and monitor shipments in real-time, the increasing pressure to optimize the trade process, and the increase in global trade volume.
TRADE FINANCE
The trade finance solution facilitates businesses with invoice management, insurance, and trade financing. The trade finance solution simplifies the process of understanding and calculating claims, damages, and settlements. Trade finance has been further divided into insurance management, invoice management, and others.
INSURANCE MANAGEMENT
Businesses operating in the global trade deal with the insurance of goods that is exported or imported, considering the high cost of goods and trade processes. Managing the insurance and claims plays a vital role in the global trade operations, as a significant value of goods are at stake.
INVOICE MANAGEMENT
The global trade involves international financial transactions. The invoice management solution simplifies and automates the process of creating and managing custom and commercial invoices. Invoice management creates an efficient solution to display invoices to the finance auditing teams.
Best Global Trade Management Software
Comparing 37 vendors in Global Trade Management Software across 201 criteria.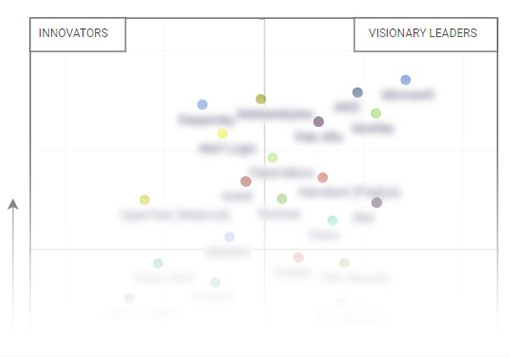 360Quadrant For Global Trade Management Software, Q2 2022
The 20 Companies That Matter Most And How They Stack Up
599,864 professionals have used our research sine 2010
All vendors(30)
Global Trade Management Software Related Articles
VIEW ALL ARTICLES
Frequently Asked Questions (FAQs)
The key drivers such as increasing complexities in global trade, changing government rules and regulations pertaining to foreign trade, increasing transportation costs, and increasing investment in global logistics infrastructure are responsible for the growth of the global market. The top opportunities include: Advanced features to link with existing corporate systems and SaaS Model for global trade management
Global trade management solutions offer advantage to organizations to, manage trade efficiently across various regions. Global trade management solutions are being used across several industry verticals such as transportation and logistics, government and public, healthcare and life sciences, aerospace and defense, manufacturing, consumer goods and retail, energy and utilities.
The global trade management market is expected to grow from USD 645.2 million in 2017 to USD 1,034.2 million by 2022, at a Compound Annual Growth Rate (CAGR) of 9.9%.
The target audience are: Enterprise users, Trade organizations, Government agencies, Industrial users, Freight forwarders, Global trade management vendors.
GTM solutions address the requirements of logistics management, regulatory compliance, import and export processes, and financial information of an organization. These solutions streamline and automate business processes and enable businesses to determine the total landed cost. The implementation of trade management solution helps increase productivity, allows real-time access to different supply chain components, and increases visibility across the entire organization
The major vendors that offer global trade management solutions and services across the globe are Amber Road, Inc. (US), Aptean (US), Descartes (Canada), SAP SE (Germany), Integration Point, Inc. (US), Oracle (US), Precision Software (US), QuestaWeb, Inc. (US), Livingston International (Canada), MIQ Logistics (US), Thomson Reuters (US), and MIC Customs Solutions (Austria). These vendors have adopted different types of organic and inorganic growth strategies, such as new product launches, partnerships and collaborations, and mergers and acquisitions to expand their offerings in the global trade management market.