Learn more about Innovation Management Software
In the present times, the federal, state and local governments are focusing on cross-departmental collaborations, IT modernization programs, and operational excellence to improve their employee retention capabilities to withstand intense competition from the private sector. They identify new ways to engage their employees to achieve goals set by them. Crowdsourced innovation is one of the processes preferred by governments to gather ideas from their employees and the general public.
Various organizations across the globe are signing contracts with governments to provide them with crowdsourcing innovations. Moreover, educational institutions deploy innovation management software to boost their ranking through improved student engagement, research outcomes, and financial processes, which help them to coordinate knowledge sharing between different departments and partners. Crowdicity Ltd., a leading player in the innovation management market, offers ideal flexible tools to harness ideas from public and employees at all levels through real-time innovation consultations.
Innovation Management Software in Government and Public Sector
Comparing 34 vendors in Innovation Management Software across 92 criteria.
0 Experts are advising
54 buyers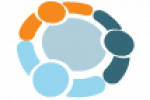 Qmarkets offers idea and innovation management software editions. It also offers Q-360, which is a comprehensive crowdsourcing and innovation management solution. The idea and innovation management software editions of the company offer Q-max, to enable clients to launch, manage, and monitor multi-stage processes, while ensuring that all these functions are involved in the innovation management process to achieve goals set by an organization. It also provides Q-flex and Q-start to discover new streams of innovative ideas by engaging the entire company or specific departments in a process to raise and identify new practical solutions for different business challenges.
Read less
Read more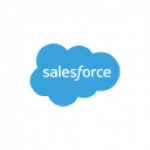 Salesforce.com has a comprehensive CRM product portfolio and offers a robust innovation management platform, which allows industries to automate collaborations with their employees, partners, and consumers for idea generation and insight gathering.
Read less
Read more