Learn more about Managed Services
Best Managed Services
Best Managed services are services that are deployed by an enterprise to manage its IT infrastructure. Managed services have gone mainstream as enterprises are not able to manage their growing IT infrastructure and require specialist so enterprises can focus on their core competencies without having to worry about IT infrastructure. These services enable enterprises to focus on their core competencies by reducing the load of maintaining and managing their IT functions such as network management, IT infrastructure, communication and collaboration, security, and data centers. Furthermore, best managed services allow enterprises to transfer their Capital Expenditure (CAPEX) to Operational Expenditure (OPEX). Going further in this document, we will learn in detail about the best managed services providers, drivers of the managed services market, the importance of managed services, and various industries using managed services.

Best Managed Services
Top Managed Services Providers are:
Rackspace
IBM
Cisco
Accenture
Fujitsu
Huawei
Atos
TCS
Rackspace - Rackspace, one of the major managed IT services company offers Rackspace Managed Services that deliver real business value for your infrastructure, by consistently managing and optimizing it. All its managed services are available 24*7*365 by phone, email, or chat assisted by a team of certified specialists. Read more
IBM - IBM has one of the extensive portfolios of managed services offerings in the world. It offers best managed services to clients directly as well as supporting other MSPs. The company offers skills and training programs where IT professionals can strengthen their existing skills and learn new ones. Read more
Cisco - Cisco Managed Services helps you to evaluate your requirements and create a roadmap for accomplishing your business goals. It allows you to create a managed service solution that monitors availability and performance for some or all your enterprise network. Read more
Accenture - Accenture's best Managed Services policy follows strong importance on process and operational efficiency, and a close Business Operations-IT alignment during the transformation journey. It provides scalability and flexibility of different services Read more
Fujitsu– Fujitsu offers a wide range of services from selective applications outsourcing including- Application Management, Package Management, Full-scope Outsourcing Services, and Business Process Outsourcing. Fujitsu takes complete responsibility for the integration, enhancement, and evolution of IT assets Read more
Huawei–Huawei is redefining managed services by going beyond mere OPEX reduction into the realm of margin and revenue enhancement. Huawei's Managed Services for Total Value of Ownership (TVO), supports both revenue and margin improvement by improving both operational efficiency and customer experience Read more
Atos– Atos, a global leader in digital transformation, secured a Managed Services Provider (MSP) status from Google Cloud. Atos provides agile cloud-based delivery and Infrastructure-as-a-Service along with conventional managed infrastructure services Read more
Tata Consultancy Services - TCS' Managed Services assists companies to improve operations while reducing costs, with high quality, 24x7 support for the entire technology stack. Its service offering is ITIL V3 compliant, and emphases on automation and self-service tools for vigorous monitoring and incident management Read more
Market Overview
Best Managed services facilitate enterprises in managing their IT system requirements on a regular basis to improve users' IT operations. Enterprises emphasis on their core business capabilities, while Managed Service Providers (MSPs) take care of their IT infrastructure and IT functions related to network, security, data center, and IT infrastructure, communication and collaboration, business operations, and mobility. Best Managed services enable enterprises to enhance their business productivity, end-user productivity and decrease their IT infrastructure cost. Best Managed Services has a wide range of functions and coverage across multiple industries. A Managed Service Partner (MSP) takes on complete responsibility of an IT infrastructure such as equipment, slowness, outage issues, etc. without impacting core operations. Due to this advantage Managed Services has gain popularity among various sectors.
The global managed services market is projected to grow from USD 223.0 billion in 2020 to USD 329.1 billion by 2025, at a CAGR of 8.1% during the estimated period. Factors that boost the demand for managed services market are the absence of IT skilled professionals, and cost-cutting and lower IT budgets to force enterprises to influence managed services.
Factors such as growing cloud adoption and rise in the automation in IT environments and consistent growth in the demand for best managed services among Small and Medium-sized Enterprises (SMEs) are anticipated to create plenty of opportunities for best managed services vendors.
COMPETITIVE LEADERSHIP MAPPING TERMINOLOGY
The MicroQuadrant matrix provides information about Best Managed Services. It outlines the findings and analysis of how well each market vendor performs within the predefined MicroQuadrant criteria. The vendor evaluations are based on 2 broad categories: strength of product portfolio and business strategy excellence. Each category carries various criteria, based on which the vendors have been evaluated. The evaluation criteria considered under the strength of product portfolio include breadth and depth of product offering (based on the industries that the vendors cater to and their solution and service offerings), product feature and functionality, focus on product innovation, and product quality, reliability, and support focus on product innovation. The evaluation criteria considered under the business strategy excellence include the geographic footprint (based on geographic presence), vision alignment, breadth of application served and coverage, channel strategy and fit, and mergers and acquisitions strategy.
VISIONARY LEADERS
Visionary Leaders generally receive high scores for most evaluation criteria. They have a strong portfolio of best managed services. IBM, Cisco, Accenture, Fujitsu, Huawei, Atos, Tata Consultancy Services, HCL, and Wipro are the leading players in the best managed services market and are recognized as leaders. These vendors are making their presence felt by offering services that are required by most organizations. They have a robust business strategy to achieve continued growth in the market.
DYNAMIC DIFFERENTIATORS
Dynamic Differentiators have a strong business strategy with an extensive channel network and reach. Over the years, the dynamic vendors have been consistently generating positive revenue growth in the best managed services market with their service offerings. Moreover, their market position is enhanced by organic and inorganic strategies undertaken by them over the period. Nokia Networks, AT&T, Ericsson, GTT Communications, Unisys, DXC Technology, and Subex are recognized as dynamic differentiators in the best managed services market.
INNOVATORS
Innovators demonstrate substantial product innovation as compared to their competitors. They have a wide portfolio of managed services and the potential to build strong business strategies for their business growth to be on par with the leaders. Dimension Data, Dataprise, Netmagic (An NTT Communications Company), and Allstream are recognized as innovators. These vendors have been providing best managed services as per their customer demands. Innovators have been at the forefront in deploying their services based on the clients' custom software requirements for the niche market.
EMERGING COMPANIES
Sirius Computer Solutions, OneNeck IT Solutions, Onepath, Calance, and Melbourne IT are recognized as emerging players in the best managed services market. The emerging players are specialized in offering highly niche and tailor-made solutions and services to their clients. These companies enable enterprises to not only build and manage content-driven processes but also support new ways of working to drive business results.
Major drivers in the Managed Services market
Lack of IT skilled professionals
Enterprises are adopting advanced technologies, such as cloud computing, AI, ML, and blockchain, to maintain their position in the competitive market. These technologies are complex in nature, thus required IT experts to deliver maximum output. However, enterprises are finding it difficult to find such talents and thus are reaching out to Managed Service Providers (MSPs).
According to a survey, 60% of enterprises reported that the IT challenges are becoming more acute, and IT is getting harder to manage while ~90% of the IT enterprises report that their cloud skills gaps have nearly doubled in the past three years (2016–2019), in one or more cloud disciplines, compared with just 50% in 2016. Nearly 70% of the enterprises are reaching out to MSPs to fill cloud IT skill gaps.
Cost cutting and lower IT budgets to force enterprises to leverage best managed services
Low IT budgets and the adoption of Operation Expenditure (OPEX) model put tremendous pressure on enterprises. IT downtime affects enterprises' revenue severely. Best Managed services reduce Total Cost of Ownership (TCO), increase IT uptime, and cut additional staffing costs. Hence, to tackle the above challenges and inherent benefits enterprises are leveraging managed IT services.
According to a study, unplanned downtime costs enterprises USD 58,000 for every 100 users. Owing to a server and network downtime, the average employee loses 12.4 hours and 6.2 hours per year, respectively. However, by implementing managed IT infrastructure services, it is possible to reduce server and network downtime by more than 85%.
By bypassing the need for additional staffing costs, enterprises have experienced a 42% savings in IT budget, according to a study.
Further, as per a recent study, six large enterprises have gained 126% increased RoI (over 5 years), 33% reduction in TCO, and have seen an additional USD 2.2 million revenue gain per year by moving from a self-managed solution to best managed services.
Major challenges in the Managed Services
Lack of sales and marketing personnel, training, and cybersecurity to badly affect the growth of managed services providers
The best managed services market is estimated to grow at a moderate CAGR of 8.1% during the forecast period from 2020 to 2025. Despite market growth, MSPs are still facing an enormous challenge with marketing and sales efforts required for business growth. The main issue on the sales and marketing part is around lead generation, with many MSPs finding it difficult to get a strategy that provides decent opportunities, followed by hiring sales staff, which is a major headache across sales, marketing, and engineering departments. According to the study, ~50 of MSPs spend less than 2% of their revenue on marketing activities. Secondly, like their customers, MSPs are facing challenges in hiring required IT skills, resulting in fewer customer wins and low customer retention due to a large demand-supply gap. With the increasing number of cyberattacks, MSPs need to strengthen their security infrastructure, along with their security staff.
Different types of Managed Security Services
The global cyberattacks are increasing with a high rate across the globe, luring enterprises to opt for Best Managed Security Service Providers (MSSPs). For instance, the lack of IT skillsets and stringent statutory regulatory compliances has further boosted the demand for the managed security services industry. The adoption of managed security services by customers across APAC is expected to rise exponentially during the forecast period, driven by demand in Australia, New Zealand, and China. The managed security services segment has been further segmented into managed IAM, managed antivirus/antimalware, managed firewall, managed risk, and compliance management, managed vulnerability management, managed SIEM, managed IDS/IPS, Managed UTM, managed encryption, and others. The other segment includes DDoS mitigation and managed DLP.
Managed Identity and Access Management
Enterprises need IAM solutions to manage customer identities, preferences, and profiles across channels and devices, for maintaining customer privacy preferences across locations, hosting models, and partners, and for providing adaptive, secure access to sensitive data for employees and partners. BYOD and enterprise mobility trends are increasingly being adopted by large enterprises and SMEs. Unlike employees, enterprises do not have the power to manage a customer's device and its contents. To support customer's mobile needs, enterprises need IAM into the mobile experience in such a way that it does not detract from their experience yet make sure that their devices and company data are being protected from cybercriminals and potential privacy abuses. Hence, enterprises reach out to MSPs to develop the above capability across the enterprise.
Managed Antivirus/Antimalware
Managed antivirus solutions are provided to enterprises that are implemented by IT security professionals. These professionals make sure that enterprises' antivirus is up to date instead of leaving this in the hands of end-user employees. Traditionally, unmanned antivirus/antimalware tools provided control often to untrained end-user employees who may deny updates and put the system at risk. Hence, to tackle these challenges, managed antivirus services are developed to detect and remove unnecessary computing scripts, viruses, and malware from systems. Especially, SMEs need to adopt managed security services as the majority of the cyberattacks occur in the SME segment. According to a study, in 2019, ~43% of the SMEs have experienced cyberattacks. Implementing managed antivirus or antimalware solutions not only protects the systems from various browser threats, adware, ad spyware, and phishing attacks but also reduces the troublesome task of IT security professionals in managing the antivirus system and troubleshooting end-user problems related to the installed antivirus software.
Managed Firewall
Managed firewall services to provide firewall operation, administration, monitoring, and maintenance of the firewall infrastructure. MSSPs help establish, maintain, and modify firewall rules, monitor your network, and provide feedback, reports, and analysis. Improperly managed firewall services can cause rules conflicts, breaches in the protection provided, and a decreased network performance. However, most enterprises simply do not have the right resources to manage their firewalls in-house. Hence, they turn to MSSPs to get managed firewall solutions.
Managed Risk And Compliance Management
Continuously changing mandatory regulations and compliances, and high regulation violation charges are driving the growth of the market. For instance, in Europe, any enterprise that fails to comply with GDPR can be fined up to ~USD 22 million or 4% of the company revenue. As data breaches continue to increase, regulatory agencies and industry groups are strengthening security requirements and imposing harsher penalties for noncompliance. Hence, enterprises are approaching MSPs for solutions that can help them in combating a wide range of risks related to technology, commerce, information security, and operation. Service providers ensure their clients' systems comply with the latest regulations and internal standards even under increasingly tighter budgets and stretched resources.
Managed Vulnerability Management
A vulnerability management solution helps detect misconfigurations with regards to the strong password policy, web server hardening, firewall port access, Windows Defender, and other antivirus detection, administrative authorization privileges. Vulnerability management deployed by MSSPs gives overall visibility of an organization's IT frameworks. The charges for data breaches are high compared to the deployment of managed vulnerability management solutions. Hence, considering the recovery cost and for avoiding data breaches in the future, enterprises are adopting managed vulnerability management solutions.
Managed Security Information and Event Management
Managed SIEM is an on-cloud deployment, setup, and monitoring of a SIEM software solution. In this model, the third-party service provider would host a SIEM application on their servers and monitor the enterprise's network for potential security threats. Low setup time, corporate security needs, reduction in training costs, and the availability of expertise of cybersecurity specialists are bolstering the adoption of managed SIEM solutions by enterprises. SIEM combines two types of legacy IT security tools: Security Event Management (SEM) software, used to analyze an event, application, and system log in real-time; and Security Information Management (SIM) software, which is used to recover and analyze log data and create structured reports as per specified parameters. With this, SIEM offers real-time incident monitoring and threat detection capabilities and enables manual analysis of security logs and events.
Managed Intrusion Detection Systems/Intrusion Prevention Systems
Enterprises leverage IDS to maintain its networks' security by constantly monitoring network systems for malicious activity. A firewall protects against known threats, an IPS, offers intelligent monitoring of the ongoing activity for suspicious behavior, as well as proactively filtering harmful websites away from user access. It identifies new threats, such as malware, and prevents the user from visiting malicious sites by comparing ongoing activities with vulnerabilities, threats, and attack vectors. Managed IDS/IPS ensures business continuity by identifying threats, offering access to solution expertise, and providing real-time visibility. Hence, considering the inherent benefits of the solution enterprises reach out to MSSPs.
Managed Unified Threat Management
UTM integrates key elements of network security, such as intrusion detection and prevention, VPN, firewalling, content filtering, and anti-phishing/antimalware filtering into a single solution. Enterprise leverage all security solutions, such as IPS/IDS, antiviruses, firewalls, and SIEM. Each needs its own maintenance, logs, and updates. Hence, the need for a simplified security environment is driving the growth of the UTM industry. Leveraging managed UTM, enterprises can monitor and manage all aspects of security systems. By outsourcing UTM services, enterprises can access solution expertise while freeing up onsite IT departments to handle duties central to their mission.
Managed Encryption
Encryption is the technique of converting electronic data into ciphertext to maintain the confidentiality and integrity of the digital data stored in a computer or transit. Encryption protects digital information from unauthorized access by making the information unreadable. Advanced managed encryption services are integrated with other managed security services to provide enhanced data protection at a lower cost. These services protect user's data both in the cloud environment and on-premises.
Others
The other segment includes DDoS mitigation and managed DLP. DDoS mitigation is a technique to overcome DDoS attacks on systems attached to the internet. These attacks are highly severe and demand high security. They come with a high magnitude of network traffics from customized software, and eventually, this false traffic delays authorized web traffic, which leads to the depletion of network bandwidth, computing power, operating system data structure resources, and the inundation of network infrastructure. DDoS is a well-framed activity executed from the attack master system to a network of computers.
Managed DLP is a security approach, which prevents sensitive data from being transmitted outside of an organization. It is a comprehensive data security solution, which ensures information loss prevention while the data is in endpoint actions, network traffic, or storage. It also addresses data security needs when the data is at rest (providing perimeter security, network monitoring, internet access control, and messaging control), in use (SIEM, user monitoring, usage monitoring, application control, and IAM), and in motion (endpoint security, mobile device protection, encryption, firewall, and physical media control). DLP technology uses business rules or policies or procedures for effectively performing its operations.
Different types of Managed Network Services
Managed Network Provisioning
Network provisioning offers network resource configuration for the purpose of supporting any given service, such as voice functions or accommodating additional users. It manages access to data and resources, such as web, mobile, cloud, and legacy apps, as well as desktops, VPNs, and servers, and make them available to users and systems. The managed network infrastructure provisioning segment covers servers, users, and network and service provisioning. Some of the basic and predominantly utilized networking infrastructures include Software-Defined Wide Area Network (SD-WAN), OS, routers, switches, cables, and Local Area Network (LAN) cards.
Network Monitoring and Management
Enterprises are adopting network monitoring as the practice of consistently oversee a computer network for any failures or deficiencies to ensure continued network performance. Network monitoring is a critical IT process where all networking components, such as routers, switches, firewalls, servers, and VMs, are monitored for fault and performance and evaluated continuously to maintain and optimize their availability. As more and more enterprises are striving to maintain their competitive edge in the market, they are adopting managed network monitoring and management solution to find threats and vulnerabilities to avoid downtime. The market for the network monitoring segment is expected to grow seamlessly during the forecast period, as these services are continuously required by the clients to constantly monitor their networking infrastructures.
Managed Software Defined-Wide Area Network
Enterprises across the globe are adopting cloud-based solutions to reduce operational costs and increase employee productivity. The cloud is driving a compelling need for network modernization and transformation. Hence, there is a need for modern WAN, as enterprises are adopting hybrid IT and cloud to redesign their networks, thereby accommodating distributed application environments and agile business processes. MSPs can provide SD-WAN to tackle this need. SD-WAN is a specific application of technology, which helps in connecting branches, regional offices, headquarters, cloud services, and data centers. It leverages the communication medium, such as fiber, broadband internet, 4G, LTE, or Multiple Protocol Label Switching (MPLS), and aggregates the bandwidth of these to provide resilient connectivity and bigger bandwidth. Along with its inherent benefits, it also helps in cost reduction, considering most of the enterprises are facing budget constraints. According to a study, enterprises can save nearly ~50% cost as infrastructure moves from MPLS to IP circuits. Hence, SD-WAN adoption is growing at an impressive clip with the market predicted to reach USD 8 billion by 2021.
Different types of Managed Data Center and IT Infrastructure Service
Storage Management
Data loss and downtime continue to plague enterprises of all sizes. As the adoption of cloud rises, enterprises are deeply leveraging SaaS applications, such as office productivity suites, sales platforms, and google suites as a central platform. As enterprises are being introduced to inherent features of the cloud, such as cost savings and flexibility, they are also using it for data protection. According to a survey, the majority of the enterprises are using the cloud as an integral part of their data protection strategy. Cloud-based technologies, such as archiving, Disaster Recovery as a Service (DRaaS), and backing up SaaS applications are becoming mainstream. According to a study, nearly 60% of enterprises are using cloud features, such as short-term data storage, archiving, DRaaS, and/or as a location for direct-to-cloud backup for PCs/servers. Enterprises are continuously suffering from high rates of data loss and downtime. With increasing cyberattacks and the risk of data loss on the rise, business continuity and disaster recovery are a top priority for Chief Technology Officers (CTO). DRaaS provides enterprises with end-to-end capabilities for hybrid IT, enterprise-grade hybrid cloud, seamless operational IT resiliency, and cost-effective and timely recovery while storage and backup services send a copy of a physical or virtual file or database to a secondary, off-site location for preservation in case of equipment failure or disaster. Hence, enterprises are reaching out to MSPs for storage management services to avoid downtime and data loss cost.
Server Management
Companies rely on their server infrastructure for most IT functions, for data storage, hosting websites, emails, and applications. Many enterprises have in-house servers while several businesses have shifted to cloud services or a hybrid environment of in-house and cloud services using servers located in enormous, distant data centers. In order to manage and maintain these servers' enterprises are opting for managed service providers. Server management helps in monitoring and maintaining servers to operate at peak performance. Server management also comprises the management of hardware, software, security, and backups. It helps in minimizing or eliminating server slowdowns and downtime and building a secure server. Hence, enterprises need a robust server management solution to overcome the above challenges.
Managed Print Services
Enterprises are leveraging Managed Print Services (MPS) to offer a scalable and flexible solution for office and production printing environments to manage paper and digital document workflows, thus improving productivity and profitability. MPS provides a suite of solutions by combining hardware, supplies, solutions, and services all under a single platform to transform unmanaged data into intelligent information. Managed printing can have a huge impact on IT budgets. It free ups resources and reduces internal wastage. Enterprises can reduce their printing costs by up to 30–35% over the course of a year, based on the size of the enterprise. Hence, to reduce expenses and increase productivity, enterprises are adopting MPS at a high rate.
Managed Services - Industries
Telecom
Telecom operators are opting for best managed services to control operational costs and complexity in their IT and network environments. The IT Outsourcing (ITO) best managed services market in telecom is expected to showcase a high growth rate during the forecast period, driven by operators' need for data center functions to be combined with network operations for improved operational efficiency. Additionally, telecom operators across the globe are facing challenges, such as customer saturation, more services at low cost, slow innovation, increased competition, and managing and maintaining advanced architectures. Telcos need to innovate at a faster rate to maintain their competitive position in the market. To increase the rate of innovation and improve efficiency, the majority of telcos are moving their main business from operating networks or IT data centers to the service-based model. Hence, telcos are reaching out to managed service providers to overcome the above challenges and focus on their core business.
Information Technology
IT enterprises need to adopt digital technologies for offering competitive solutions and services offerings to gain new customers. Several IT enterprises have budget constraints, and thus, they need cost-effective solutions to maintain and manage the complex IT infrastructure so that they can focus on their core business operations. The high cost of downtime and data loss can affect the IT enterprises severely as it may result in customer loss. BYOD and mobility trends are being highly adopted in this vertical; thus it requires more and more cloud-based applications. Hence, IT enterprises need robust, flexible, and highly efficient cloud managed services to increase productivity and enhance the customer experience.
Banking, Financial Services, and Insurance
BFSI enterprises need highly complex IT infrastructure to maintain and manage data from trading instruments to record-keeping, as well as reporting and calculations, and more. This is creating opportunities for MSPs. Financial transactions involve the exchange of information with customers or internally; IT services are essential to their success. Thus, the BFSI sector requires MSPs to help provide services for ultra-low latency trading, market data, hosting, and infrastructure connectivity, and risk management solutions. BFSI is a highly regulated vertical with many compliances and regulations. Enterprises are penalized for violation of these guidelines. Hence, to avoid fines, enterprises require best managed services. Data encryption and secure back up are extremely demanded by these enterprises, along with a complete range of BDR solutions to meet federal compliance guidelines. MSPs that specialize in BDR for financial services help these businesses protect sensitive information, mitigate downtime, and promote the overall business continuity. Managed network, managed security, and managed IT infrastructure is the best managed services across the BFSI vertical.
Consumer Goods and Retail
Advancements in technology have revolutionized the Points of Sale (POS) and of supply, and it is creating new opportunities and new avenues for revenue and growth. The expansion and globalization of payment processing and fulfillment are creating challenges for the consumer good and retail vertical. Hence, MSPs have an opportunity to cater to the consumer goods and retail industry and form indispensable partnerships. The speed and business continuities are essential factors for consumer goods and retail enterprises, and they opt for MSPs that have a BDR solution as well as the capability to forecast and resolve network problems at a gradually efficient pace. The cost of downtime and data loss is high in this vertical. There is a constant requirement to remain the Payment Card Industry Data Security Standard (PCI-DSS) compliant in securing customers' credit card data. Hence, the vertical needs PCI-DSS compliant MSPs for 24x7x365 remote monitoring and management to close tickets effectively before customers start looking for alternatives.
Manufacturing
Manufacturers' IT infrastructure has become complex as enterprises need automation across manufacturing processes to increase productivity and efficiency. Traditionally, manufacturers have always leveraged the latest advances in techniques and systems to control costs and produce their products more quickly to achieve Less Time to Market (LTTM). Fierce global competition is forcing manufacturers to adopt new technology and evolve their business models. Hence, the manufacturing vertical has emphasized adopting digital technologies, such as analytics, cloud computing, and IoT. However, due to the lack of in-house IT skilled professionals and to avoid downtime, the manufacturing vertical has turned toward MSPs to maintain and support their IT processes efficiently and effectively.
Healthcare and Life Sciences
Healthcare is a highly regulated industry, and it needs to protect the patient data in the wake of increased security threats. Any breach or violation of regulations or compliance could cost USD 6.5 million or USD 429 per patient record, over 60% more than all other sectors, according to a study. Additionally, according to a study, ~56% of the healthcare providers still rely on legacy systems creating higher chances of data breaches or cyberattacks. Healthcare providers have increased the adoption of digital technology and connectivity solutions and thus, the exposure to cyberattacks has increased that can impact patient care delivery, safety, and privacy. As healthcare providers can be vulnerable through vast channels and can be attacked, security is the major challenge among healthcare providers.
Several healthcare providers' primary focus is keeping systems operating at optimum performance, which consumes most of their IT department's resources. The lack of budget and time, and the dearth to the technology and security expertise to maintain and manage data security are creating challenges in front of several healthcare providers. Hence, several healthcare providers are turning to MSSPs due to the growing threats, tight budgets, increased regulatory pressure, and the need for premium security expertise. MSPs can act as a trusted partner to tackle the above challenges, augment IT teams, and provide 24x7 security system monitoring and management to enhance patient care delivery, privacy, and safety.
Education
To adapt to the public sector funding pressures, schools and local authorities have been looking for more cost-effective and practical solutions for their recruitment needs. Limited resources are harming the education sector as schools have to reduce expenditure while improving education. The education industry is embracing digital technologies to improve the education system. Educational institutions are leveraging various types of digital media to offer personalized eLearning content with other interactive content. Hence, the complexity of the IT infrastructure in the education industry is increasing continuously. Hence, enterprises are partnering with MSPs to manage and maintain their complex IT infrastructure. MSPs offer a wide range of services, such as mobility, management of network infrastructure, servers and hardware, and service management and report development.
Media and Entertainment
With the advancement in technologies, the media and entertainment ecosystem is transforming the way content is being produced and consumed, giving rise to user expectations to have more personalized experiences, from anywhere, anytime, and on any device. This is creating huge challenges for media and entertainment enterprises as they need to migrate from the traditional broadcasting method to a digital distribution model for customer satisfaction. Hence, there is increased adoption of cloud technology among large media and entertainment enterprises to manage and store growing digital data. Additionally, according to the survey, ~35% of enterprises have moved to the cloud for easier collaboration for post-production tasks. Further, the price has replaced security concerns as a top challenge faced by enterprises. Thus, enterprises need best managed services to tackle these challenges which help them maintain and manage data and provide flexibility.
Best Managed Services
Comparing 45 vendors in Managed Services across 72 criteria.
Managed Services Related Articles
VIEW ALL ARTICLES
Frequently Asked Questions (FAQs)
Driver: Increasing trend of cloud analytics and big data As the business requirements are dynamic, customers are looking for new solutions and services that can be implemented in today's continuous changing technology. As solutions are increasing in different markets, the requirement for services has equally become important. It can be anticipated that gen-next integrated ICT services that include a vast range of professional and integrated services, is expected to grow to meet the increasing demand from businesses operating in analytics, big data, IoT, and infrastructure management. Now, with the upcoming technologies available for analyzing resources stored in the cloud, companies are taking advantage of the increased scalability and lower overhead, directing the shift from physical machines to cloud-based big data solutions. Moreover, the rising global trends in big data and analytics have distinctly become visible. Restraint: Concern over cloud security and privacy Organizations feel that using cloud managed services would result in loss of control over their organization and providing third parties access to their processes would hamper their privacy. Cloud managed services involve a number of third parties outsourcing their abilities, which can cause security and confidentiality concerns for infrastructures in mobility, networks, database, cloud and web applications, and virtualization. Thus, for the companies, the concerns for security and privacy remain the top restraint in the adoption of cloud managed services.
Cloud Managed Services Market ofeers: Managed infrastructure services Managed print services Managed desktop services Managed backup and recovery services Others Managed network services Virtual private network services Network monitoring and maintenance services Others Managed security services Threat management services Vulnerability management services Incident management services Others Managed data center services Hosting services Storage services Others Managed mobility services Managed communication services Unified communications services Email communications services
IBM Corporation (US), Cisco Systems (US), Ericsson (Sweden), Accenture PLC (Republic of Ireland), NTT DATA Corporation (Japan), Huawei Technologies (China), NEC Corporation (Japan), DXC Technology (US), Fujitsu Ltd (Japan), Centurylink (US), and Civica (UK). Ericsson offers managed cloud enablement services, managed mobile virtual network enabler services, network managed services, IT managed services, and broadcast managed services and network sharing, globally. These products help meet the rapidly changing and competitive cloud managed services market, as they offer fast services to the customers. Ericsson's cloud offerings help capture malicious activities and maximize network efficiency of the customers. Furthermore, managed enterprise cloud provided by the organization gives a fully automated platform to monitor and maintain every activity on enterprise applications. The cloud services offer flexibility, thus enabling businesses to strengthen their competitive positions in the cloud managed services market. Ericsson offers the above-mentioned cloud services to speed up new services in the market, reduce TCO, and enhance customer experience.
Challenge: Limited availability of IT experts in cloud The problem involved in delivering cloud managed services is one of the major challenges in the cloud managed services market. In order to meet the desired smooth performance expected of an optimal managed IT services, MSPs must focus on empowering their staff with the highest level of expertise. MSPs need to provide their workforces with superior technical competence, administrative, and managerial skills to ensure the efficient management of cloud managed services. Efficient workforce provides optimization and technical reliability of the IT systems. In the current scenario, MSPs are providing a number of technical training for enhancing as well as changing technology to their employees. Many courses and certifications related to cloud and analytics are conducted for the students willing to take up a cloud or managed services as a career. Furthermore, various universities across the world are providing managed service training that help experts to understand the changing needs of customers and the relevant issues that companies face. Opportunity: Rise in adoption of cloud Cloud technologies are one of the mandatory implementations for growing organizations. Cloud computing increases the efficiency of the infrastructure by reducing TCO by providing business agility, faster innovations, and mobility. With the help of cloud managed services such as mobility services, network services, and security services, organizations can handle their mobile devices, manage network security, and can also focus on providing better services and gain customer loyalty. Due to the increasing trend in cloud managed services, the leading vendors across the world are strategically expanding by partnering with or acquiring companies, which can provide the right solutions to overcome the challenges of cloud managed services. For example, APAC with its commercially diverse region has some of the advanced economies in the world such as Australia, Hong Kong, and Singapore with China and India as the fastest growing economy. The organizations in this region are witnessing a rise in new ways of working and an increase in cloud computing trends. This leads to increase in demand for cloud managed services to help organizations manage the changes.
Some of the recent developments made are: In March 2017, Cisco acquired AppDynamics, a leader in application and business monitoring. This is expected to help Cisco and AppDynamics deliver visibility across the network and drive digital transformation to enhance customer experience. In February 2017, Ericsson partnered with Verizon, a CSP, to meet the customer demands. Through this partnership, Ericsson offered its software and services to Verizon. Ericsson also managed to strengthen its business portfolio of virtual network services globally, as it is widely adopted by the CSPs. In April 2017, IBM launched IBM Customer Insights CSP V1.5, which offers CSPs the ability to improve customer retention. It also enhances the existing analytic capabilities by delivering high values through refined retention analytics. In February 2017, NTT DATA collaborated with Oracle to bring healthcare Big Data to the Cloud. This collaboration would help both the companies in predictive modelling of resources. In March 2017, Huawei launched a cloud-based high performance unified CDN solution that enables flexible distribution and an enhanced scheduling capability. It supports fixed and mobile networks, such as IPTV, OTT content, online streaming video, internet cache, and B2B CDN In April 2016, Accenture partnered with Nokia to help companies build and monetize modern networks. The partnership helped deliver new industry solutions in customer experience and analytics, and network and business transformations
The cloud managed services market to grow from USD 27.1 billion in 2017 to USD 53.8 billion by 2022, at a Compound Annual Growth Rate (CAGR) of 14.6% during the forecast period. The major factors that are expected to be driving the cloud managed services market are increasing Information and Communications Technology (ICT) spending, growing trend of big-data and analytics, and the need to focus more on core business activities.
Send your Business Requirement to Multiple Vendors in one go.
Requirements from other buyers (3)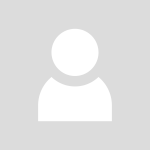 Buyer
Carlos Pinto's requirement
12/01/2021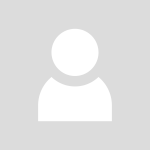 Buyer
Bruno Kaldany's requirement
28/10/2020
"I need to know the pricing of the products proposed and maintenance fees? Or the whole package pricing?"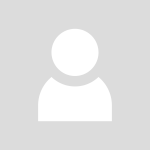 Buyer
GIOVANNI GOMEZ's requirement
22/10/2020
500+ Managed Services buyers negotiating "Group Buying Deal" through 360Quadrants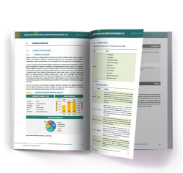 This report identifies and benchmarks world's best Managed Services vendors such as IBM (US), Cisco (US), Fujitsu (Japan), Accenture (Ireland), Atos (France), DXC Technology (US) and evaluates them based on business strategy excellence and strength of product portfolio within the Managed Services ecosystem, combining inputs from various industry experts, buyers, and vendors, and extensive secondary research including annual reports, company press releases, investor presentations, free and paid company databases. They are rated and positioned on 2x2 matrix, called as 'Company Evaluation Quadrant', and identified as Visionary Leaders (top companies), Dynamic Differentiators, Innovators, or Emerging companies.
The report includes market specific company profiles of all 20 players and assesses the recent developments that shape the competitive landscape of this highly fragmented market.
Lack of IT skilled professionals, and cost reduction and lower IT budgets to force enterprises to leverage managed services to drive Managed Services market
Managed services facilitate enterprises in managing their IT system requirements on a regular basis to improve users' IT operations. Enterprises focus on their core business competencies, while Managed Service Providers (MSPs) take care of their IT infrastructure and IT functions related to network, security, data center and IT infrastructure, communication and collaboration, business operations, and mobility. Managed services enable enterprises to improve their business productivity, end-user productivity, and reduce their IT infrastructure cost.
The global managed services market is expected to grow to USD 329 billion by 2025, at a Compound Annual Growth Rate (CAGR) of 8.1%. Factors such as high cloud adoption and increase in the automation in IT environments and continuously growth in the demand for managed services among Small and Medium-sized Enterprises (SMEs) are expected to create ample opportunities for managed services vendors.
Managed Services : Market Dynamics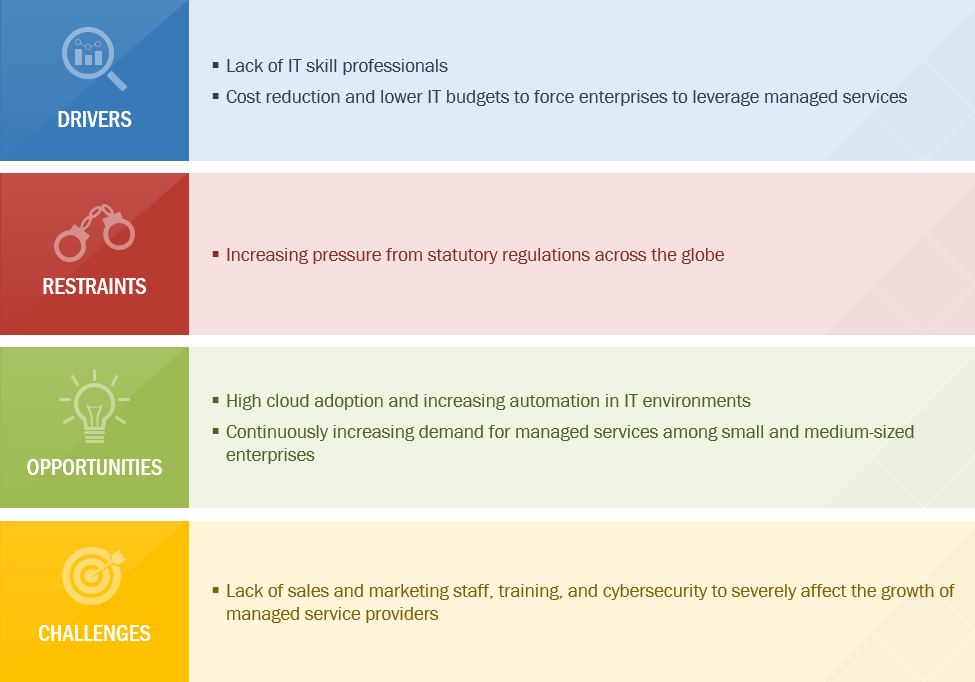 This report identifies and benchmarks world's best Managed services vendors such as IBM (US), Cisco (US), Fujitsu (Japan), Accenture (Ireland), Atos (France), DXC Technology (US) and evaluates them based on business strategy excellence and strength of product portfolio within the Managed Services ecosystem, combining inputs from various industry experts, buyers, and vendors, and extensive secondary research including annual reports, company press releases, investor presentations, free and paid company databases. They are rated and positioned on 2x2 matrix, called as 'Company Evaluation Quadrant', and identified as Visionary Leaders (top companies), Dynamic Differentiators, Innovators, or Emerging companies.
SAMPLES: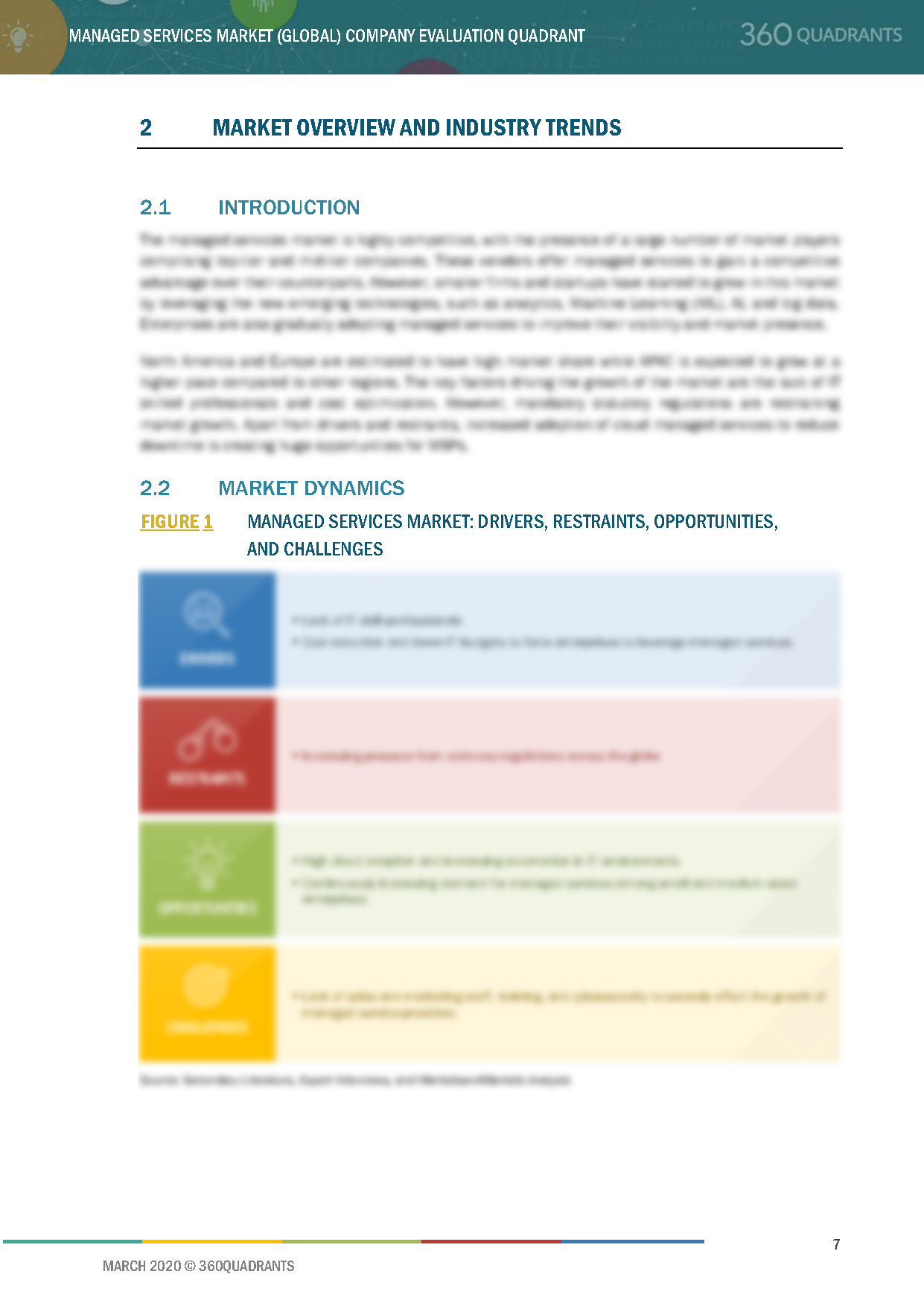 ---
---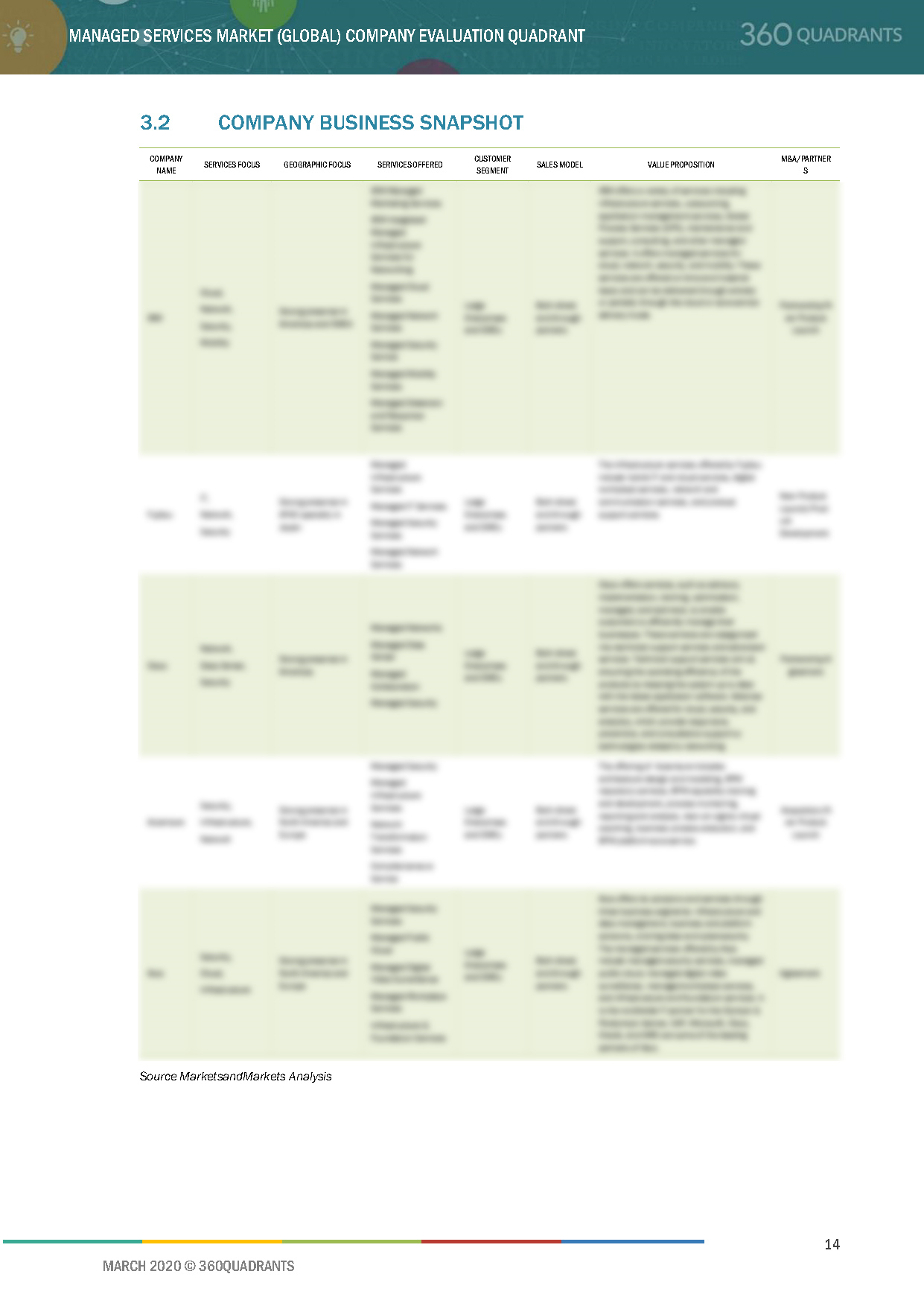 ---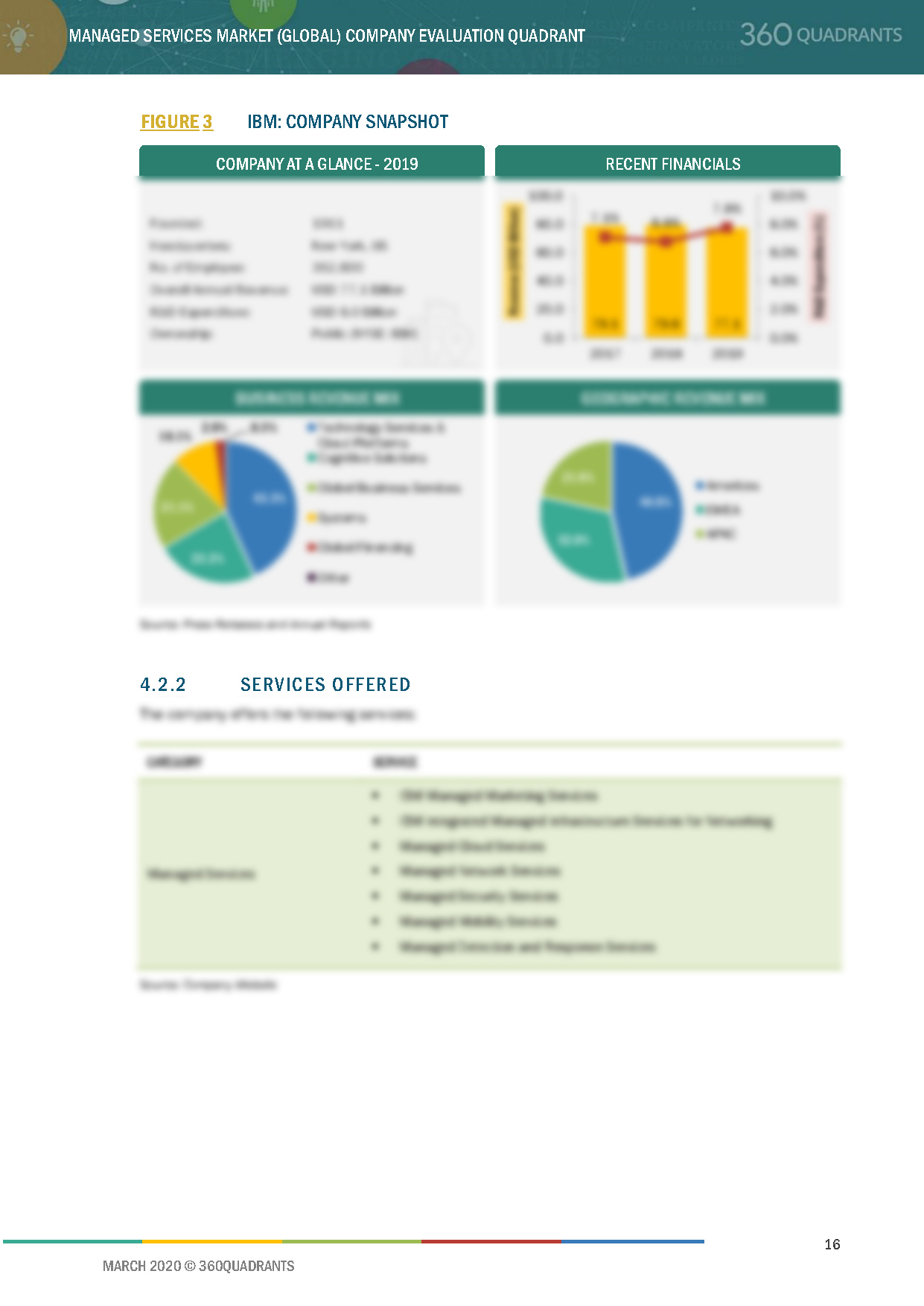 ---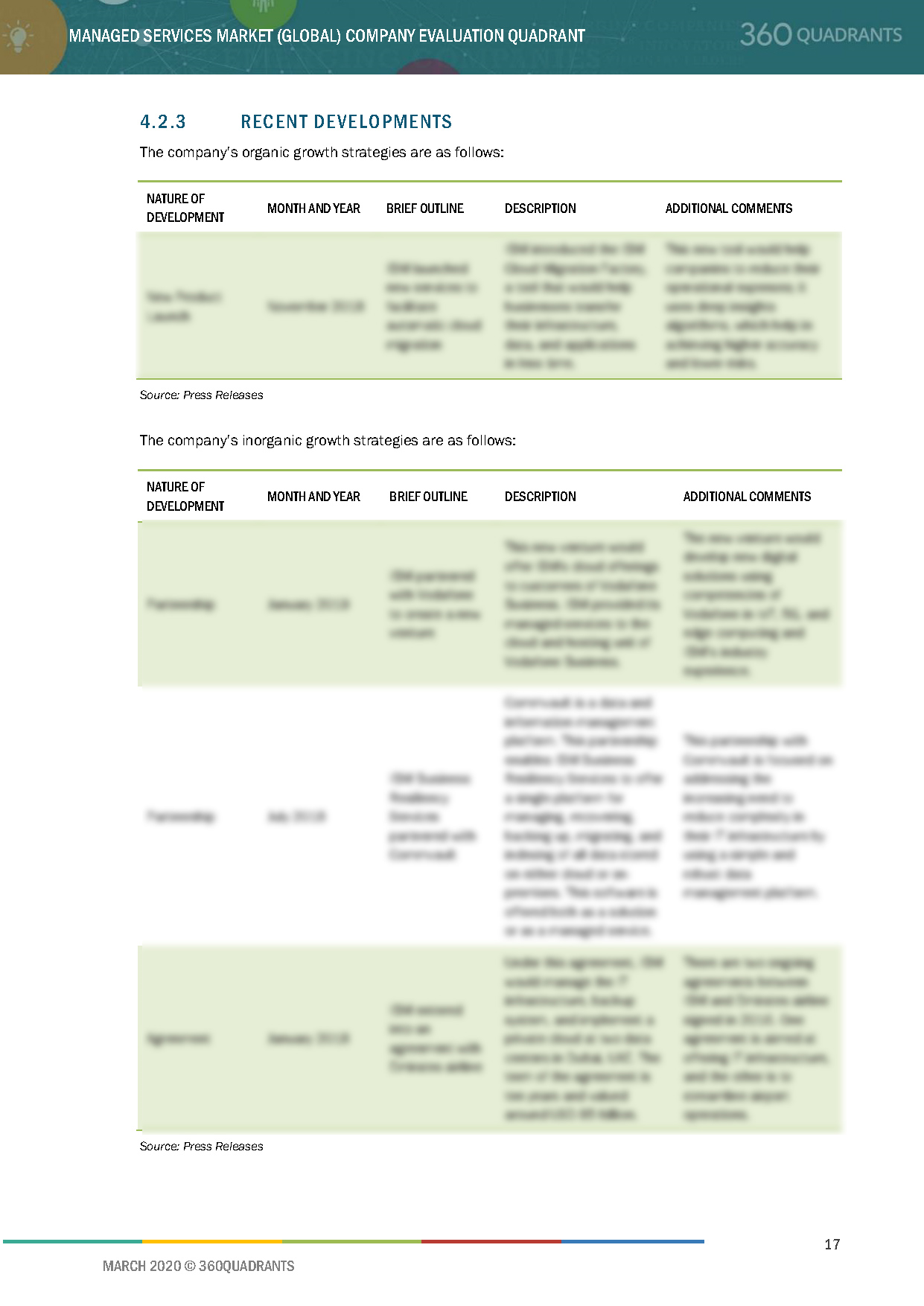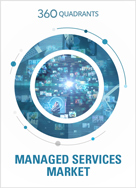 Request Free Sample Report
Personalize Your Research Requirement
Updated version of this Quadrant
Different Company Evaluation Quadrant
'Startup Only' Company Evaluation Quadrant
Region or Country specific evaluation
Application or Industry specific evaluation

..Read More
Analyst Briefing & Inquiry
Submit a Briefing Request
Question about our published research
Request for evaluation of your organization for specific market
Request for re-evaluation of Company Evaluation Quadrant

..Read More