Learn more about Performance Management System
Best Performance management system is the organized procedure that involves staff and human resource department managers for enhancing the organizations efficiency for achieving business goals. The system performs numerous important human resources functions like progress reviews, feedback management, staff trainings, recognitions and appraisals, and many more such functionalities.
Top 10 Performance Management System Vendors
Paylocity

ADP LLC

Lattice

15Five

Ultimate Software Group Inc.

Workday Inc.

BambooHR

Paycom Software Inc.

Reflektive

PerformYard
Paylocity: Paylocity manages HR tasks easily with its multifunctional platform. The product range offered by paylocity for managing HR tasks includes payroll, workforce management, human resources, talent management, and benefits, engagement, and data insights....Read more
ADP LLC: ADP workforce now is the product offered by the company for optimizing the human resource tasks that are recurring and time consuming. The software offers complete view of employee performance. It tracks the performance goals and spots performance trends....Read more
Lattice: Lattice is the people management platform. It is continuous performance software. The major features of Lattice are reviews management, feedback management, 1:1s, goals management, and many more such features that will benefit organizations as well as employees....Read more
15Five: 15Five software enhances the performance and engagement of the employees by continually probing them at right time. The software comes with check in feature that keeps employees motivated. With OKRs, employees are able to focus on company goals and improve organizational productivity and efficiency....Read more
Ultimate Software: UltiPro offers employees with the focused opportunities for growing in the organization. It offers collaborative performance management experience. With this software, organizations can review individual or team performance that enables them in identifying their development areas and also their talent....Read more
Workday Inc.: Workday HCM enables organizations to track employees' growth through performance monitoring. It is the all in one platform that manages human resource tasks, talent management, and performance data management....Read more
BambooHR: BambooHR offers performance appraisal software that enables organizations and employees to keep track of their goals. The software also lets organizations to give continuous feedback to employees. It comes with automated reminders and notifications that update employees whenever any goal is completed or due for completion....Read more
Paycom Software: Paycom Performance management system enables organizations in aligning organization and employee goals. It lets employees to complete self-reviews, managerial reviews and 360 reviews. Through the dashboard, employees can keep a track of their goals....Read more
Reflektive: Reflektive performance management system boosts organization productivity, keeps employees engaged and retains them. It is the user-friendly software helps in prioritizing organization goals and keeps track of performance. The software is customizable in terms of analytics feature....Read more
PerformYard: PerformYard is simple and powerful PMS. The software is configurable and can be customized as per organizations requirements. It streamlines the performance process so that employees stay focused and does not lose track....Read more
Market Overview
Best performance management system helps Human Resource managers set up clear performance expectations by using it staff clearly understands the exact expectations from their work. It enables managers to support their staff so that they achieve their goals in time and assess their performance. The Performance management system helps the management team in writing precise job descriptions and clearly expresses what is expected out of that job. It enables them in creating appropriate goals that aligns well with the organizational goals and mission.
The global performance management market is expected to grow from $ 7.28 billion in 2018 to $ 11.72 billion by 2023 at a CAGR of 10% during the forecast period. The performance management market is driven by factors like growing requirement for less operational costs in organizations and relying more on cloud based solutions. Another factor is need of enhancing business performance and implementation of data driven decision-making process along with aligned employees and organizational goals.
Best performance management system will keep employees engaged throughout their journey of achieving their goals. The software keeps goals transparent, recognizes employees after completion of goal and enables managers to give them real time feedback. With this system, employees can keep a track of their performance and can see how they are adding value to the organizational goals.
COMPETITIVE LEADERSHIP MAPPING TERMINOLOGY
The competitive leadership mapping offers details for the best performance management system. Vendor assessments are based on two wide categories: products offered and business strategy. Each grouping considers several criteria, based on which software providers have been assessed. The assessment criteria considered under product offerings comprise the extensiveness of offering, delivery, features and functionality, delivery, product quality and dependability, and product variation. The assessment criteria considered under business strategy comprise geographic footprint.
VISIONARY LEADERS
The best performance management system vendors in this category are: Paylocity, ADP Workforce Now, Lattice Performance Management, 15Five Continuous Performance Management, Reflektive, Workday HCM, Paycom, PerformanceYard, BambooHR, and UltiPro.
DYNAMIC DIFFERENTIATORS
The best performance management system vendors in this category are: Kazoo, and Bridge.
INNOVATORS
The performance management system providers in this category are: Namely, Oracle PeopleSoft, SAP SuccessFactors, and Saba TalentSpace.
EMERGING COMPANIES
The performance management solution system provider in this category is: OrangeHRM.
What are the important stages of the performance management solution cycle?
The performance management cycle stages do not take place sequentially. There is no specific sequence for this cycle. The four stages are planning, review, act and track. In this case, act and track takes place one after other however; review can take place at any point of time.
Planning
The planning stage comprise deciding and freezing on smart objectives for the organization, personalized development plan, deciding potential actions, and reviewing and updating employee job profile.
Review
In the review stage, employers reviews achievements of their employees and identify the areas of focus where they can learn more and groom their skills. Organizations discuss career goals with employees and align them with the organizational goals.
Act
In Act stage, organizations and employees act as per the planned goal and work towards achieving it. They also design personal development plan and implement it so that they can achieve their goals in time.
Track
In track stage, progress is tracked and checked which goal is achieved and which is lagging behind. Managers provide regular feedbacks to employees and train them wherever required so that any obstacle coming in between is mitigated.
What are the major components of the best performance management system?
The components of best performance management system are as below:
Goal Settings
Organizations productivity is impacted if the employees are motivated for achieving their goals. So setting the achievable goals is very important to keep employees motivated. Hence, employees' individual goals must align with business goals. This will keep inspire employees as they will be part of organizations goals and mission.
Planning
Based on the employee performance their areas of expertise and areas to improve are decided. And these objectives are set for them which in turn forms the element of business strategy to meet the goals.
Communication and Collaboration
The best performance management software offers the environment where employees can have continuous communication about the performance, work allotment and challenges that occur while working. With regular communication, team can work collaboratively and stay motivated and proactive.
Performance Assessment
These assessments are usually quick check-ins with employees to evaluate their performance based on the work assigned to them. This enables to direct employees if they are deviated from their goals and motivate them.
Performance Review
With these reviews that can take up at any point in the company, enables employees in performing self-evaluation before their managers review their performance. Recently, 360 degree evaluation is trending which is helping organizations to improve their productivity.
Excellent Performance Acknowledgement
Recognition and acknowledgement for excellent performers is one of the important characteristic of best performance management system. This keeps employees motivated and lets organization to play fairly while recognizing the employees.
Feedback System
Feedback system is important component of performance management. This enables employees to identify their strengths as well as their areas of improvement. It also helps them to strategize their work so that they can improve their performance and achieve goal. The employees who go through feedback system are comparatively more productive unlike than those who are not part of this system.
Learning and Development
Learning and development is essential in performance management. With learning and development, employees are trained well in their areas of weakness and continuously so that it will develop their skills as well as organizational productivity.
Types of Best Performance Management System
The performance management is divided into following types:
General Appraisal
The general appraisal of employee is done based on the continuous interaction between employee and his immediate manager for all working days in a year. This includes employee behavior, his performance and all other factors that are responsible for achieving the goals.
360 degree Appraisal
In 360 degree appraisal, the organization sends forms and asks for feedback from peers about the employee. This usually takes place before the appraisal once or twice in the year. In this employee is judged based on his performance team wide and his areas of improvement are highlighted as well as his team members review his strengths
Technological Performance Appraisal
In the technological performance appraisal, his manager evaluates employees' technical skills. If the employee needs any improvement then he is put into learning and development phase of performance management so that he is trained technically.
Employee self-evaluation
Employee evaluates themselves based on their performance and one questionnaire provided by the company. This evaluation is important is understand themselves and review their work on own.
Manager Performance Appraisal
In this type assessment of manager is done by the company. In this assessment, feedback from his team as well as clients is also considered.
Project Evaluation Review
In this type, employees' proficiency is determined from his work based on the project.
Sales Performance Appraisal
Sales executives appraisal is done based on his goals compared to his achievement. That is he is acknowledged if his targets are met.
Top features of Best Performance management system
Immediate Feedback
This is one of the vital features of performance management. It enables to provide feedback at any point of time irrespective of time and location. With this features, both company and staff are able to take quick decisions in case of any issue. Immediate feedback also eases the process of annual appraisals as all the feedbacks are managed in the single system.
Performance Vault
The best performance management software comprise vault of sorts and is having ability to store feedback, performance progress, managerial check-ins and peer recognition. The major benefits of this are doing precise appraisal of employees and analyze their performance. With this analysis, it becomes possible to put employees into learning programs for grooming their skills or even promote them if they are expert in doing their job.
Dynamic Goals
The performance management software comes with the capability of creating dynamic goals for the employees. With this, employees and employers both are benefited as the data stored in this are modified at any point of time. Employees can modify their goals where employers can modify the particular job needs based on the company's growth.
Clear Objectives
With the implementation of performance management software, it becomes possible to add clear objectives and it helps in interpreting their measurement. With quick tracking of performance, calculating performance metrics becomes easy. It is very hard to calculate complex metrics that makes it tricky to understand performance objectives.
Social Recognition
The performance management software comprises the capability of recognizing achievement of staff on the social level. This recognition motivates employees to stay engaged and retains their talent. This gives both company and their staff the opportunity to perform everything in a standard common system that is beneficial.
Job based Reviews
Based on the jobs, companies can create and modify the assessments for staff as well as the team. This feature comprises competency, rating, description, and indicator that maximizes the ease of use.
Flexible Reporting
Flexible reporting feature is a must in performance management software. With this feature, companies are able to create reports as per the performance assessment requirement. The report providing completion status of goals based on employees, management teams and other factors in the performance review.
Integration
There are numerous software and platforms that are implemented in the organization. So these platforms should be able to work collaboratively, Hence, it is important that the performance management software should be able to integrate with other software that are existing in the organization. This enables secured and accurate data sharing of appropriate data whenever needed.
Progression Planning
The progression planning is one of the feature that must be included in any performance management software. It calculates the skills metrics of the employees and plan their career growth within the company. For making progression planning seamless and proactive, learning and development is included in the best performance management system.
How performance management differs from performance measurement?
Performance measurement provides quantitative indicators that are used in monitoring the development made as per the strategy. The performance monitoring encompass criterions such as people measures, customer measures, financial measures, and process measures. It fundamentally helps in determining the progression of strategy used in the business. On the other hand, performance management deals with the management of the strategy that is implemented in the organization.
What is purpose of Performance management solution system?
For improving the organization profit margin-
performance management software enhances organization performance by reducing employee turnover that enables organization in boosting the business profit margin. This in turn generates great business results.
For guiding employees in appropriate career path-
The performance management software enables management team to guide the employees under them with the clear career path and direct them for their development.
For providing employees with important feedback-
With quick real time feedback employees gets motivated by the management for performing their tasks. It keeps employees engaged and lets them work proactively.
Ensures that employees attain their goals-
Employees from the organization are able to achieve their goals only when they have clarity on the expectation of organizations. Goals are more efficient only when they are set often and are temporary but discussed on time-to-time basis.
Ensures that employee goals and business goals are well aligned-
Performance management solution system ensures that the employee goals are aligned well with organization goals and enables businesses to strategize their path of achieving those goals. This inspires employees and motivates them in achieving their goals in time.
Effective Performance Management Solution
A system is known as effective performance management system if it has below mentioned features:
The performance management cycle is ongoing process in the organization and does not only take place annually.

Leaderships, executives, and high-level managements buy-in to performance management is protected.

Creating certain performance exchange and review is important and just done routinely.

Ensuring that management teams are ready and even have ability to deliver performance management on day-to-day basis based on goals

Making use of easy and simple performance management solutions that provides deep insights of performance management in the organization and team
The components in effective performance management solution system are as follows:
Objectives & goal setting-
Planning is the important element of the best performance management system. For keeping employees motivated and for improving their performance, it is important to set challenging goals for them. Such goals are for entire organization and not for employees only as they will feel inspired only if they play crucial role in achieving business goals. So for improving organizations productivity, letting organizations to set and plan goals is very important.
The goals like this are decided by proper discussion between managers and employees. With this detailed discussion for goals, both the employees and managers can understand them better and they can plan it well based on their current performance.
Continuous Communication-
This is second element of the best performance management system. If this type of performance management system is implemented in the organization, it lets organization to have continuous and effective communication between the teams about their goals, training and many more such factors that affects performance of an employee.
This system enables employees to check on the strategies that are followed by managers for achieving their goals as it helps them in a better way. It acts as an motivating factor for employees and improves their performance. Managers can also guide them regarding their work without having the need of waiting until upcoming review.
Performance Review-
In this component, managers review performance of employees based on their work and progress. This formal review usually takes place once in a year or quarterly based on the organizations policies. The common procedure of reviewing is that it starts with self-assessment and the result is sent to manager.
The crucial part of the performance review is peer evaluation. The result for this is achieved through 360 degree feedback. With this type of assessment, employees assess their managers as well as their team members that enable them to understand their areas of improvement. This process is little tricky but is very beneficial for increasing team's and organization's productivity.
Recognition of good performance-
Recognition of high performing employee is very important in the organization. If the employees are not performing up to the mark then they should be explained that where they are lagging so that they can focus on those areas and perform well in the next assessment.
Similarly, if the employees are performing outstandingly then recognizing them keeps them motivated and inspired for giving their best always. Many organizations lets their managers to praise employees infront of everyone for achieving their goals. This brings new energy in employees and even other employees who are not good performers gets motivated and strive hard to achieve the goals. This could be seen as small task but it plays very important role in achieving organizations goals and increases productivity at a higher rate.
Feedback and Suggestions-
After completion of review, managers need to give constructive feedback to employees based on their performance. Giving proper feedback and guiding employees is very important as it enables them to enhance their performance in the next assessment. This feedback is the crucial task done by managers.
Feedback and suggestions enables organizations to tell their staff the areas of improvement and helps them in planning to master those areas. Employees who get continuous feedback on their performance are more productive than the ones who do not get feedback.
Learning & Development-
This element is the sub-set of feedback and suggestions. With the performance management system, managers give suggestions to staff and ask them to focus on their areas of improvement. It also enables employees to join learning & development phase in the organization.
The system can be integrated into various other systems in the organization. Learning & development can be different existing software in the organization with their pre-designed materials of study and courses that helps employees to learn and groom their skills. With any way, this continuous process keeps employees and managers motivated to learn something new and groom their skills. This develops their performance potential in the organization.
How to implement the best performance management system?
The latest performance management software enables organizations to increase their productivity and efficiency. So the proper implementation of this system is very important. Below are few steps that will be helpful while implementing the system:
Clarifying expectations- Clarifying expectations meaning clearly stating and explaining employees and managers of the organizations that what exactly is expected out of them so that they will plan how to fulfill those expectations.
Observing and assisting performance- After stating the expectations, let employees and managers plan out their strategy. Keeping an eye on the performance once the plan is implemented and intervening whenever and wherever there is need of compliance.
Performance evaluation- Assessing the performance of the employees in the organization and their behavior while executing the task. This is very important while implementing the performance management software solution.
Interacting and providing positive review- Enhancing the organizations performance is very important for any business. By discussing performance and sharing observations with the employees will inspire them. In addition, asking employees to provide feedback will play important role in moving forward together for enhancing the future growth of the organization.
What are benefits of Best performance management system?
The major benefits of implementing performance management software are as mentioned below:
Improved consistency- The performance management solution is created based on the elements that are well suited for the organizations decided objectives. This system enables organizations to set goals as per the organizations goals that are well aligned and gives rise to the consistent set of expectations needed to be achieved by the employees.
High performers and coaching- It involves acknowledging the high performers and identifying their areas of improvement that can be overcome with the proper training and coaching offered by the organization.
Effectiveness of training- How effective the training offered by the organization is can be checked based on the performance of employee who were part of that training for improving their skills. This effectiveness of training of employees is directly proportional to the performance of employees.
Motivation for staff- The performance management software, is the motivating factor for the staff as it acknowledges and rewards employees based on their outstanding performance. With this type of motivation, employees strive to perform much better in their upcoming assessment for getting acknowledged.
Retains employees- The major part of this system is to ensure that employees are satisfied and fulfilled with their achievements. Even their goals are decided based on their skills. This keeps employees wanting more from the organization and the organization is able to retain their employees.
Saves time- The system that is having numerous stages and various methods gives rise to feedback. This feedback in the middle of work, enables employees to avoid any risks and corrects them so that they can achieve their goals in time. This saves time of both the organization as well as of the managers. Giving feedback instantly avoids any errors that can occur in future at an advanced stage and the time is saved for the organization.
Complete performance review- The complete review is given to the employees after achieving the goals or when the time decided for those goals is finished. This is the overall impression of employee and is précised based on the current work position of the employee.
Fair performance appraisal- Appraisals are done based on various factors in the organization. As all the feedbacks given to employee and all the work done by that employee is stored in the single system, it results in the fair performance appraisal for that employee instead of biasing the result.
Automated performance reviews- The process of providing the reviews can be automated by using this system. With these timely reviews, employees can make changes in their work if they are deviating from the task.
Issues with Performance management software
Inconsistency- With the busy timeline it is quite possible to lose concentration on the goals that organization wants to achieve. This can also make them recall the negative aspect and may lead to not acknowledging the employees on their achievements continuously.
Discrimination- If there is not structured process in the organization, then it becomes near to impossible to not bias between the employees. It is the human nature of favoring someone over other. Hence, it is important to have structured process in the organization.
Tedious- It is the tedious task to draft everything about the employee performance in the system. It is time-consuming task as it completely depends on the number of employees in the organization and the things to document can be huge unlike small company.
Discouragement- It is very crucial to recognize employees for every small task that they do. If managers keep on focusing only on the places where they fell then it will become very much discouraging for employees to overcome their areas of improvement.
Factors to consider while choosing the best performance management system
Getting performance management solution implemented in the organization is trending now a days. But getting the right one can be a little tricky task. Below are few factors to consider while selecting the best performance management system:
Standalone or suite- Based on the requirements of the organization, it is important to think that whether standalone system is required in the organization or then suite is required. Management teams can discuss together for this factor and then go ahead with the system investment.
Configurable system- Before making any investment, it is important to check if that system is providing everything that is required in the organization. Also it is important to check if the system that you are investing in can be customized in near future based on the changing needs of your organization.
User-friendly- Investing in a user-friendly and easy to understand the system is always wise. With such a system, employees and management do not have to spend much time learning the process of system working and it can be adapted by the team immediately.
Budget- Budget is one of the important factor that should be considered by every organization before making any investment. For analyzing this, managers need to do thorough study on the business requirements from the software and the budget. You need to check multiple vendors offering this software in your budget along with required features and then make the final investment.
Performance Management Trends
360-Degree Feedback-
Ongoing feedback for the employees is beneficial for them. Trending 360-degree feedback is the common practice that is followed in many organizations now a days. Management teams have started taking feedback from peers about the employee performance regularly. In addition to this, everyone in the organization provides feedback for one another and combined with managers feedback, employee's appraisal is done. This leads to fair appraisal of the employee.
Using technology for assessing performance-
The performance management market is growing very quickly. The driving factor for this is the rapid growth in the implementation of such systems in the organization. Organizations are adapting the high-tech technologies that can be integrated with the existing software in the organization.
SaaS-
Software as a service is trending in performance management. It optimizes more than half of the work of human resource department. This enables HR teams to concentrate on the more strategic tasks like engaging employees, improving productivity and many more. Such software are deployed on cloud and enables quick and easy communication for analyzing employee performance, providing feedback and for recording response.
Mobile Management-
With the growing use of mobile phones, performance management can also be accesses through the mobile phone. It makes it accessible and handy irrespective of time and location of employee or manager. This helps organizations to increase productivity and efficiency.
Visual Dashboards-
Latest best performance management system comes with the visual dashboards. These dashboards enables employees and managers to get all the relevant data related to performance, analysis, goals and everything else with the single click. This collated data also helps managers in the later stage when appraisals are done for the employees.
Best Performance Management System
Comparing 34 vendors in Performance Management System across 89 criteria.
Performance Management System Related Articles
VIEW ALL ARTICLES
Send your Business Requirement to Multiple Vendors in one go.
Requirements from other buyers (3)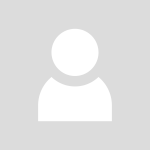 Buyer
Regina Weir's requirement
06/09/2022
"Performance Management stand alone product"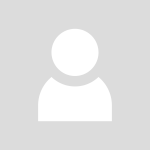 Buyer
Sowmya Sruthi's requirement
06/04/2022
"performance management system"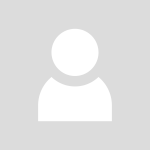 Buyer
Muhammad Zahoor's requirement
10/07/2021
"Please advise how much subscription cost per month will be "
500+ Performance Management System buyers negotiating "Group Buying Deal" through 360Quadrants