Learn more about Photo Management Software
Best Photo Management Software helps in organizing and maintaining the original sources of image files for businesses as well as individual users. The software allows users to effortlessly search and locate the essential image files. Businesses can leverage photo management software to maintain a large number of digital image files, avoid image duplication, and also to store image files in a central location. These tools are most typically used by marketing, creative, or media branches or individuals with a requirement to manage big number of images, such as the professional photographers. Photo management software are commonly integrated into the workflows of people with the help of images and are used in combination with graphic design or photo editing tools.
Best Photo Management Software in 2021

Photos

Adobe Photoshop Lightroom Classic

Adobe Bridge

ACDSee

Google Photos

ShootProof

Flickr
Photos - Photos in macOS Catalina allows users in identifying their best photos, with top of the line search features. Users can maintain their image collections in albums, or preserve their photos with the help of smart albums. The software also helps users to improve their photos with the help of built-in editing tools, or by just installing their favourite photos editing apps. With iCloud Photos, users get the flexibility to store all their photos and videos in iCloud….Read more
Adobe Photoshop Lightroom Classic - Lightroom Classic software offers all the desktop editing features that are necessary to edit the photos and make them look more refined. It allows users to add more colours, make low light shots livelier, remove off-putting objects and flatten tilted shots. It also allows users to easily arrange all their photos on their desktop and share them with others in multiple ways….Read more
Adobe Bridge - Adobe Bridge is a brilliant asset management tool that helps users to preview, arrange, modify and publish numerous creative assets instantaneously and effortlessly. It allows users to edit metadata, add keywords, labels and scores to assets. With Adobe Bridge, users can also maintain assets with the help of collections and search for essential assets by using powerful filters and advanced metadata search capabilities. Adobe Bridge allows users to work together with Libraries and publish to Adobe Stock straight from Bridge….Read more
ACDSee – Right from its start, ACDSee had this goal to provide users with all the tools that are important for searching, sorting, transferring, arranging, and sharing their digital assets. It provides users with facial recognition, scores, ranked keywords, groupings, tags, colour labels, and location data which effectually help them in sorting images for additional processing, while extensive metadata and batch capabilities help in facilitating a proficient workflow….Read more
Google Photos - Google Photos is a photo sharing and storage solution that was developed by by Google. The software provides users with limitless, free of charge cloud photo backup, AI-powered sharing tips, and effective search features….Read more
ShootProof – ShootProof provides users with photo management capabilities which are equipped with a host of exclusive features. It helps them in sending files secured with PIN protection and resizing options which enable an instant image file delivery. It allows users can to make an exclusive design for each gallery, or create reusable layouts for a uniform look and feel….Read more
Flickr – Flickr helps users to make use of albums which enable them to arrange their photos and videos for easier finding, viewing, and sharing. Users can also sort and group their image files by dates, subject, occasion, or any other preference….Read more
Market Overview

Best Photo management software is a comprehensive image files management system that allows users to filter, sort and share digital images with others. Businesses with enormous databases make use of this type of a software for managing important campaigns. It also enables users to find image files quickly, which ultimately helps businesses in completing projects prior to the deadlines. An ideal photo management software helps businesses in storing images in prearranged sections within a data library, which also makes it easy to search for the exact photos. A good quality photo management software has the potential to provide users with personalized space and capabilities.
The rise in demand amongst businesses to manage digital images, increase of digital content, and growing focus on digital marketing have further aided the acceptance of Photo Management software, globally. The solution helps businesses in better monitoring and tracking of their digital image files for media and production. It provides managers with immediate access to critical information, such as the images that are needed on priority for marketing purposes, secure images, and fragmentation of digital images. Best photo management software helps in automating the digital image process and removes the probability of inaccuracy that could have caused by traditional approaches, thereby decreasing the operational cost.
The Internet of Things (IoT) trend is very likely to see an increased demand in the coming years, considering organizations' initiative toward digital transformation. The fast growth and increasing adoption of IoT in organizations is anticipated to support the best photo management software market, as IoT enables employees to share and access digital images to the library in real time from any location. Increasing connectivity among devices due to IoT has enabled organizations to collect and store huge volumes of digital data to repository. This has further made it difficult to manage the continuously growing digital images, as the data will be no longer static.
The continuous developments in photo management technologies, such as the integration of cloud and mobility, analytics, and the rise of IoT have further enabled the vendors to deliver a superior solution to improve organizational productivity in a cost-efficient manner. Moreover, cloud service providers are now offering enhanced photo management tools to better match the needs of large enterprises and small and medium-sized Enterprises (SMEs).
The usage of photo management software is very high in companies, which results in prospects for photo management software vendors, cloud service providers, third-party service providers, and technology providers. Furthermore, the solution's ability to offer an interconnected central system for managing digital image files in the areas of network maintenance and customer service has been a significant part of its growth strategy. Due to its benefits, such as better-quality real-time access to information of metadata and improved productivity, organizations are quickly deploying this solution. However, photo management software do face some challenges, like management of frequently changing digital image files, which could restrain its adoption across various organizations, especially in SMEs that have budget limitations.
In the current pandemic state, the world's economic growth has hindered. The Photo Management Software market has also been significantly impacted, but it has still maintained a reasonably positive growth. Industry experts trust that in the near future, best Photo Management Software market size will grow significantly.
VISIONARY LEADERS
The companies identified as Visionary Leaders in the best Photo Management Software market are: Google Photos and Adobe Photoshop Lightroom Classic.
DYNAMIC DIFFERENTIATORS
The companies identified as Dynamic Differentiators in the best Photo Management Software market are: Photos.
INNOVATORS
The companies identified as Innovators in the best Photo Management Software market are: ACDSee and Adobe Bridge.
EMERGING COMPANIES
The vendors identified as Emerging companies in the Photo Management software market are: 500Px and Flickr.
What are the different types of Photo Management Tools?
Photo Management Tool Categories
Best photo management software solutions can be just simple viewing tools right up to more sophisticated systems that have the potential to cater to multinational organizations for their image file management requirements. Mentioned below, are some of the most commonly used Photo Management Software that are available in the market currently:
Image Viewers
Image Viewers are a basic tool that help users in opening and viewing an image file, and do a few tasks like transfer images into folders. Some image viewers merely allow users to see images, while some others also provide users with image editing capabilities that can range from simple to more progressive editing options which may comprise cropping, increasing/decreasing image size, or painting on an image. These type of image viewers do not provide tagging features, but they do offer effortlessness and user friendliness.
Data-based Automatic Image Managers
Similar to an image viewer solution, image organizers allow users to open and see images. They also have the ability to read digital image data that includes details such as the time when the image was captured. An image organizer uses this information to generate an organization assembly mechanically. These type of software are normally used in order to improve workflow by managing vast numbers of image files in less time. The user normally has slight to zero control over the mechanically produced organization structure, but can modify how images are archived.
Hybrid - Manual and Automatic Photo Organizers
There are a huge number of cost-effective image managers that can provide both automatic as well as manual photo management capabilities.
Digital Asset Management (DAM)
Digital Asset Managers can be used on premise or as software as a service (SaaS), or also as a hybrid of both. Digital Asset Managers are best suited for organizations or individuals who need to archive a variety of digital resources which may include image files, and other content such as videos, drawings, audio files, and charts. DAM solutions are also capable of managing media files so they're protected, easy to recover, and centrally accessible, and enables association and circulation of assets within and external to the enterprise. Progressive functionality is available, with scheduling asset circulation and handling all stages of a digital asset's development. A high quality DAM typically has the potential to integrate with other apps.
RAW Images and Non-Destructive Editing
The kind of processing used by smartphones or any other digital cameras every time a photo is clicked is common and is constantly applied across the whole photo. A RAW image file is an uncompressed image file. It gets data from the camera sensor at the time it was clicked with minor processing. RAW images provide users with full control over image improvements. By using non-destructive editing with RAW image files, users can easily modify the photos without even losing the original master copy of the photo. The software usually replicates the master image file to produce a newer version, or saves alterations and improvements within a database which are then applied individually from the RAW master file in real time. Users can always recover the original image file, and all the changes made by the user are totally revocable.
Software-as-a-Service (Saas) Photo Management Software
Like many other software, photo management software are also available as cloud-based SaaS solutions. They are normally offered as free of charge or freemium services, and in case if the users need more advanced functionalities, they can get the same at a monthly subscription fee rather than making a one-time software purchase. SaaS software can be accessed from any computer, tablet, or phone.
Free, Subscription, or Acquired Photo Management Software
For many photographers who mostly click pictures with their phones or with just a basic digital camera, free photo management software or very low cost apps may prove to be the best option. For professional photographers, subscribing to a monthly payment plan offers more appropriateness and the capability to alter services or even add more features as and when required. An on premise photo management software is typically the answer for businesses that follow higher security obligations, and want to integrate with existing systems. Photo Management Solutions for organizational purposes with intricate capabilities and personalization options are generally more expensive. Professional photographers make use of a wide range of tools from every category.
What are the most common tasks involved in Photo Management?
Some of the most common tasks involved in Photo Management include:
Safe Storage and Backup
One of the key tasks of photo management is to produce of backup of all the image files. Users can simply save images on SD cards, memory cards used in digital cameras, and other portable devices. Another possibility to save images is cloud storage, which is least likely to get corrupted as compared to an external drive. If users store big RAW files or 1080p videos, they may be lacking of the limited amount of storage space provided for free of charge by most services.
Photo Organization and Easy Retrieval
Photo management takes care of one very important task, i.e. to sort photos and make them simple to find. Most photo management software offer tagging and classification functions that make use of location, date, topic, or trip, so that they can allow users to store numerous images and still find them easily. Eliminating duplicate photos is another significant function. Photo management software - even the free ones - can help users in cleaning up duplicate photos that are saved as TIFF or .jpgs. For RAW images, users may need to invest in a specialized photo management software that is created specifically for that purpose.
Using Metadata
Metadata is essentially a data set that defines an image. It is rooted with an image file so that it can be used irrespective of the format or the software, hardware, as well as end users. It allows users to input data and information into the image file manually, or by using a computer or a scanner that can capture it automatically.
Editing
Photo management software usually offer some kind of editing capabilities that have the ability to do simple colour changes, cropping, and size changes. The selection of editing tools generally depends on the kind of editing that needs to be done.
Sorting
Users can finalize their own criteria to sort the image files. Criteria may include date or time when photo was shot, or the name of the image file, keyword, score, or additional EXIF data. Best photo management software sort the photos or working files based on the preferences of the users.
Printing
For several amateurs and social media users, taking a physical print of a photo may not be that useful. But if necessary, many of the photo management software also enable users in taking prints of the images in quite a few ways. Users can also take in and modify format page headers and footers.
Sharing
Photo management solutions allow users to share their improved images separately, as whole albums, or as slideshows. They also allow users to share their images via a centralized location.
Image Modification and Improvement
Most photo management solutions generally come equipped with a photo editing functionality as part of the entire package which helps users in adjusting colours, cropping images, and altering the image size.
What are the various services offered by the Photo Management Solutions vendors?
Services are an essential part of the best photo management software market, as they are the core constituents for the efficient functioning of any software. Assistance to better understand the correct solution that matches an enterprise's needs, the need for smooth and effective integration of solution into the existing infrastructure, and demand for resolving technical issues rapidly are driving the growth of the services segment.
Consulting
Consulting services provide businesses with knowledgeable advice for strategic planning and implementation of photo management software as well as to improve its usage as per their business requirements. Consulting services enable organizations to monitor the factors that affect the creating, editing, and deleting of images that are to be shared with customers through several channels, including applications, mobile, and social media. All of these factors have encouraged organizations across diverse industry verticals to embrace consulting services. Furthermore, consulting services also facilitate the deployment of photo management software solutions, on-premises as well as on the cloud.
System Integration
Best Photo Management Solutions offer system integration services to organizations in order to facilitate hassle-free implementation of photo management system. System integration services help organizations in planning the integration arrangement according to the business requirements and facilitate smooth integration of the photo management software with their existing software infrastructure. Also, system integration services provide appropriate installation rules and tests. Service providers offer cost-effective system integration services that facilitate smooth business functioning. The system integration services market is likely to grow due to the extensive use of images amongst numerous industries. This increases the volume of digital images being generated and creates the need to adopt photo management solutions for managing complex image formats.
Support and Maintenance
Support and maintenance services which are typically offered by best photo management software vendors help clients to upgrade and maintain their photo management solutions over a period of many years. Service providers help users by providing them with continuous support to resolve solution complexities, and also support organizations by helping them gain the expertise that is essential for operating new solutions. Support and maintenance services assist in training the organization employees about the systematic procedures related to the solution.
What are the major applications of a Photo Management Tool?
The use of best photo management software and services has become important for organizations today. For marketing activities, such as advertising, marketing campaign, and product branding, and organizations prefer digital marketing solutions that can help them improve their online marketing and sales programs, and store, retrieve, and market their offerings for ensuring customer retention. The global photo management solutions market, by application, has been segmented into marketing, enterprise, and broadcast and publishing.
Enterprise
Enterprises make use of various solutions, such as customer loyalty management and customer experience management to capture user behaviour, which results in incredible volumes of digital data. Organizational data comprises of collective data inputs from several departments. Photo management offers effective management of the global rich media to facilitate varied customer requirements, and helps businesses safely store the data at a central location. This makes it easier to access the content when required. The Photo management enterprise solution enables effective data sharing amongst internal and external stakeholders, and supports various organizational functions, such as sales, marketing, and branding.
Marketing
Marketing data comprises of digital marketing, marketing operations, and sales content, and is shared among different departments, teams, and functional units. Photo management marketing solution focuses on functionalities, such as brand management, sales functions, and stakeholder collaborations, and may also contain the marketing resource management functionality. The Photo management marketing solution offers image management for marketing groups across interdepartmental levels or across different marketing clusters.
Broadcasting and Publishing
The broadcast and publishing application creates large volumes of high-quality media content, such as videos, images, and artworks, in different size and formats. Photo Management Tools facilitate smooth management of broadcast and publishing data, and focus on the video and image processing and storage needs of the users in this industry.
What are the different options to deploy Photo Management solutions?
Best Photo Management Software solutions and services can be installed on-premises as well as on the cloud, as per the needs of an organization. On-premises deployment lets enterprises to store and manage image files in their own infrastructure, thus allowing them to gain total control of their digital assets. Cloud deployment helps enterprises decrease the additional hardware and software costs linked with the deployment and maintenance of the solution, and offers increased scalability and enhanced speed.
Cloud
The cloud deployment model of photo management solutions offers better scalability and enhanced speed. One of the major benefits of the cloud-based photo management software is that it allows enterprises to know the real-time condition of the network from a remote location. Additionally, deployment costs are reduced with cloud solutions as nothing has to be stored on-premises, which considerably reduces initial investment and maintenance costs. Enterprises are considering cloud deployment for remote network management at competitive prices, due to the ease of availability and scalability.
On Premises
On-premises deployment is more of a traditional method of deploying software solutions. With the help of on-premises deployment, organizations have total control over the photo management tool, as it is directly implemented at the premises. Enterprises adopt the on-premises deployment type as it does not involve any security concerns for storing vital assets on a third-party vendor's infrastructure. Some of the vendors offering on-premises
How do the Photo Management Solutions differ on the basis of the size of the organizations?
Best Photo Management Software solutions and services are being used across the world by SMEs and large enterprises for efficiently and effectively storing, accessing, managing, and sharing of image files. This study has considered SMEs as enterprises with employee strength of 1 to 1,000 employees, while large enterprises are defined as enterprises with more than 1,000 employees. The evolving usage of upcoming technologies, such as mobile, cloud, and social media has changed the organizations' working style. The rising usage of internet among all the industry verticals for marketing of products has increased the usage of photo management software. With the growing importance of cloud, small companies have started considering the usage of cloud-based photo management systems, which are also cost-effective. Further, increasing platforms and web applications have compelled companies to provide their offerings through social media, thus contributing to the rise of digital image files. Large enterprises are consistently adopting these solutions rapidly, as they are exposed to challenges in managing and efficiently utilizing their images.
SMEs
SMEs have mostly been using manual processes in order to manage their digital content, majorly due to the lack of awareness and budget limitations. However, with the proliferation of mobile devices, IoT, and social media, the need for managing these images has increased. As social marketing is gaining substantial demand, SMEs have been progressively investing in social marketing activities to promote their products and services. This has further created the need for integrated photo management to share, collaborate, and manage images over social media for marketing.
Large Enterprises
Large enterprises that operate in the sectors such as media and entertainment, consumer goods and retail, manufacturing, and healthcare and life sciences, deal with complex digital content of diverse formats. These enterprises have a huge corporate network and revenue streams, and prefer employing solutions which can assist them in increasing their profits. Moreover, enterprises generally have their customers scattered across various regions, which compels them to share, access, and store digital content through a central repository. Large enterprises are keen on implementing dedicated solutions such as photo management systems to effectively leverage their digital assets. Best photo management software solutions facilitate enterprises to market their products and services through social media and provide real-time access to users, thus helping in timely marketing of the products. Large enterprises are likely to continue the adoption of photo management solutions at a faster pace to improve their digital customer base.
Which verticals make the most use of Photo Management Tools?
Considering all the technological advancement and digital revolution that is happening across different industries, the volume of image files is increasing steadily. Enterprises are now shifting their focus toward digitalization in order to increase their productivity and dependability. Abundant digital data is generated every hour across different industries, which is a valuable digital asset. Managing this huge amount of data is the need of the hour to smoothen the business processes by providing complete access and control of the data and avoid data redundancy. Best Photo Management Software solutions simplify these needs of enterprises and assure efficient management of crucial digital images. Photo Management system cater to a wide range of industries, including media and entertainment, BFSI, consumer goods and retail, manufacturing, healthcare, education, and travel and tourism.
Media and Entertainment
The media and entertainment industry has gone through a major transition in its business process with the beginning of this digital era. The industry now generates huge amounts of high resolution image and video files. The media industry deals with ever-increasing digital data, such as images and videos of different types and formats. However, legacy digital library does not match up to the standard, and is not flexible to meet the current content sharing demand. Furthermore, searching for the correct content from the pool of stored data takes considerable time and efforts, and thus results in inadequacies, brand irregularities, and waste of time. Photo Management software help media and entertainment industry overcome these problems while allowing organizations to store, search, and share the digital media efficiently around the world, irrespective of time, along with a user-friendly interface.
The media and entertainment vertical is anticipated to increase from USD 669.5 million in 2017 to USD 1,343.1 million by 2022, at a CAGR of 14.9% during the forecast period. The entertainment industry makes use of high resolution images, artwork, and videos for promoting production. However, managing this large amount of content is a challenge without a proper photo management system. Enterprises also need to share content with different media partners and agencies. Photo management systems provides platform for the users to efficiently manage the digital images and offers effective media sharing at any time around the world.
Banking, Financial Services, and Insurance
The BFSI vertical is focusing more on going paperless and thus shifting to the digital mode for its operations. With the improvement in the internet coverage around the world, banks and other financial institutions have already shifted to the online mode. The digital transition in this vertical has led to huge number of image files, which includes confidential customer credentials, transaction data, and process information. Without proper data management, handling, monitoring and sharing the data takes lots of efforts and time, which eventually affects the productivity. Management of this crucial image files along with the security is of utmost importance, as any compromise could lead to an irreversible impact on the organization's brand value. Best Photo Management Software solution offers an effective all-in-one solution to manage an organization's digital assets from a central location and provides convenient data sharing across systems. It plays an vital role in brand management of an organization by helping the brand managers access all the brand-related assets at a central place.
Consumer Goods and Retail
The consumer goods and retail industry is transforming its workflow management by adopting online means to cater to its end-users, thus providing its customers with an appropriate and user-friendly experience. Huge amount of image files are created in the process and saved by different people at different locations. However, when such data needs to be shared with stakeholders, searching and sharing it is a time-consuming and tedious task. E-commerce is flourishing as majority of people nowadays prefer online shopping, as it is convenient and feasible. With e-commerce, digital content, such as photos and videos, is increasing exponentially, and thus arises the need for efficient management of digital assets. Organizations need a tool, which can store and upload the content, while retrieving information stored in the product information management. Photo Management systems provides an effective way to manage and share digital content effectively, thus helping users improve their process efficiency. It empowers marketing professionals with digital filters, helping them find a particular bit of marketing collaterals.
Manufacturing
In the manufacturing industry, maintaining product quality is a vital aspect. It is important to successfully complete a project within a specified timeframe, and thus inefficiencies and flaws cannot be tolerated. Lack of efficiency and control in media creation results in waste of time and effort in searching the right file, sharing files which are too large for email, or broadcasting partial content, keeping certain data private. Best Photo Management Software solution assists to overcome these issues and helps improve the productivity and efficiency. It offers absolute handling and control over digital image files, while handling and monitoring the current projects and its resources, thus giving the users proper coordination tools for carrying out an efficient and productive process.
Healthcare and Life Sciences
The healthcare and life sciences industry generates critical data related to human beings, in the form of text, numeric files, photos, and codes. Earlier, this data was in paper form; however, with the technological advancements, the data generated now is mostly digital. Healthcare data is generated from various sources and is stored over a dispersed network. Sometimes, the same data exists in different systems and different formats; for instance, clinical data and claim data contain same information, but exist in different formats. In future, this pool of data is likely to increase, due to increasing number of data sources, such as fitness monitors, health sensors, health applications, e-health cards, and insurance data. This dispersed data will be difficult to access, manage, and share; thus, the need for effective data management arises in the healthcare industry. Data sharing is also a concern, as it is private and confidential data of an individual, and breach of this data could have serious consequences. In order to proficiently and securely manage, store, and share the data, organizations and institutions in this industry need an effective all-in-one Photo Management system, which would also provide benefits, such as cross team collaboration, streamlined efficiency, and better resource allocation.
Travel and Tourism
In the travel and tourism industry, it is essential to have a clear and sound communication amongst internal and external stakeholders to avoid incongruity in the marketing requirements of the stakeholders. Accessing the images and other important digital content across various network drives is a tedious and time-consuming task. Furthermore, backup of the important data is an issue, as files are stored across distributed network drives. Best Photo Management Software solution for this industry is likely to help manage the digital assets, while streamlining communication and collaborations, both internally and externally. Moreover, it will help organizations to share marketing materials with external stakeholders, eventually creating value between them.
Others
Other industries, where Photo Management software are used, are energy and utilities, telecom and IT, and government. The energy and utilities industry generates a huge number of high resolution image files. Managing all the internal as well as external stakeholders is a tedious task, which also amounts in loss of time and productivity. Photo Management offers a brilliant solution for image files management, thus streamlining the efficiency and enhancing the business process. The telecom and IT industry deals with large amounts of image files, which are often very difficult to access, manage, and control. Photo Management systems enhance the digital asset handling, thus empowering enterprises. Government institutions are now shifting their focus toward the digital mode for its processes, and thus, digital data is increasing steadily, resulting in the need for its effective access, storage, and sharing. The data used by government is also highly confidential and cannot be compromised at any costs. Thus, photo management solutions are being increasingly used to ensure effective and secure access to data in a lot of industries.
Best Photo Management Software
Comparing 21 vendors in Photo Management Software across 83 criteria.
Send your Business Requirement to Multiple Vendors in one go.
Requirements from other buyers (4)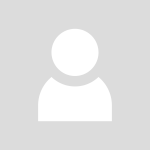 Buyer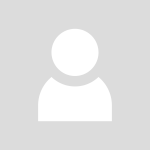 Buyer
Suripto / YOUPIC
31/07/2021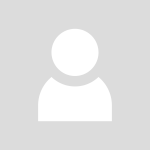 Buyer
Suripto / YOUPIC
31/07/2021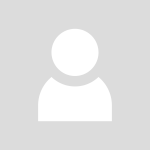 Buyer
Jamie Waiolama's requirement
28/03/2021
"Request pricing for photobucket usage "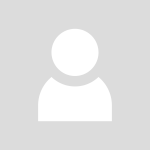 Buyer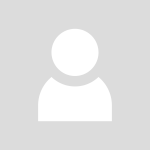 Buyer
niina pasma's requirement
04/03/2021
500+ Photo Management Software buyers negotiating "Group Buying Deal" through 360Quadrants