Top Features of Smart Grid Software
A smart grid is an electricity network that uses digital technology to provide superior monitoring, automation, control, and management of energy transmission, distribution, power generation, and network supply. Smart Grid Software comes with multiple advanced traits that ensure a reliable grid for organizations.
Advanced Meter Infrastructure
AMI Analytics
Demand Response Management
Distributed Energy Resource Management
Grid Asset Management
Grid Virtualization
IT Infrastructure Security
Smart Grid Communication
Substation Automation
Energy Management
Top 10 Smart Grid Software
Is Smart Grid Software fascinating software? Smart Grid Software being implemented by loads of organizations nowadays, so getting the desired software can be a strenuous task. More numerous investments and large-scale business cooperation are likely to take place early, based on creativity. Some of the big players at the moment are:
Abb Ltd
Siemens Ag
Oracle Corporation
Schneider Electric
Landis+Gyr
Itron Inc
Cisco Systems Inc
OSI
Aclara Technologies Llc
IBM Corporation
Top Startups
Emerging firms have offerings for niche products and services. Their business tactics aren't as powerful as the established companies. The evolving vendors include the new market entrants, beginning to emerge in terms of product portfolio and geographical coverage, and need time to gain strong market popularity. Some of the emerging new entrants are:
Lition
Stem
BBOXX
Arcadia Power
Origami Energy
Electrify
The Faraday Grid
Atom Power
Innowatts
Moixa
COMPETITIVE LEADERSHIP MAPPING TERMINOLOGY
The MicroQuadrant matrix provides information about the major players who offer smart grid solutions. It outlines the findings and analysis on how well each market vendor performs within the predefined MicroQuadrant criteria. The vendor evaluations are based on 2 broad categories: strength of product portfolio and business strategy excellence. Each category carries various criteria based on which the vendors have been evaluated. The evaluation criteria considered under strength of product portfolio include the breadth and depth of product offering (on the basis of the industries that the vendors cater to, deployment models, and subscriptions), product feature and functionality, product quality and reliability, and focus on product innovation (on the basis of R&D activities for new product innovation). The evaluation criteria considered under business strategy excellence include vision alignment, effectiveness of growth strategy (on the basis of partnerships, collaborations, and acquisitions), channel strategy and fit (on the basis of the channel partners that the vendors cater to), and geographic footprint (on the basis of geographic presence).
VISIONARY LEADERS
General Electric Company, ABB Ltd., Siemens AG, Schneider Electric SA, Itron, Inc., Landis+Gyr, Aclara Technologies LLC, Cisco Systems, Inc., Open Systems International (OSI), Inc., IBM Corporation, Wipro Ltd., S&C Electric Company, and Eaton Corporation Plc are the leaders in the smart grid market and are recognized as the visionary leaders. They have a strong portfolio of solutions, services, and hardware in the smart grid market. These vendors are marking their presence in the smart grid market by offering customized solutions as per the requirement of the energy utilities sector. These vendors have undertaken various growth strategies to advance consistently in the smart grid software market.
DYNAMIC DIFFERENTIATORS
Kamstrup A/S, Trilliant Holdings, Inc., and EnerNOC, Inc. are recognized as the dynamic differentiators in the smart grid market. These vendors have an innovative portfolio of solutions, hardware, and services. They also have an extensive network of channel partners and resellers to increase the deployment of their solutions across a multitude of vertical markets. The dynamic differentiators have been consistently generating positive revenue growth in the smart grid market, and their market position is boosted by the organic and inorganic growth ventures undertaken by them.
INNOVATORS
Oracle Corporation, NextGrid Inc., Tech Mahindra Ltd., and Fujitsu Ltd. are recognized as the innovators in the smart grid market. They possess innovative solutions to cater to the future mobility demands. These companies are concerned about their product portfolio, and they have the robust potential to build strong business strategies for expanding their business and stay on par with the visionary leaders. These vendors have been consistently offering smart grid solutions to fulfill customer demands. Innovators have been at the forefront for the deployment of innovative smart grid solutions.
EMERGING COMPANIES
Globema, Infrax Systems Inc., Esyasoft Technologies Pvt. Ltd, e-Smart Systems Pvt. Ltd, and Grid4C are recognized as the emerging companies in the smart grid software market. Most of the emerging companies have undertaken multiple acquisitions to boost their sales capabilities across various regions and to offer integrated solutions, hardware, and services to a wide range of clients.
Top 20 Smart Grid Companies, Worldwide 2023
Comparing 24 vendors in Smart Grid Software across 82 criteria.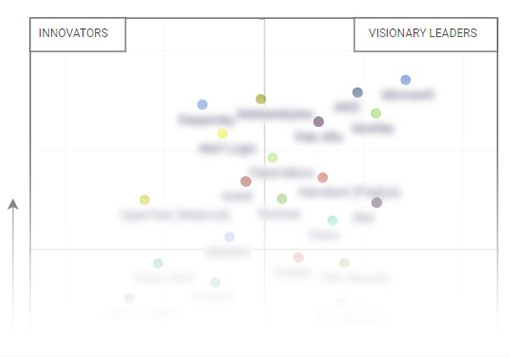 360Quadrant For Smart Grid Software, Q2 2022
The 20 Companies That Matter Most And How They Stack Up
Get Quadrant Report
599,864 professionals have used our research since 2010