Learn more about Social Media Analytics Software
Social Media Analytics Software
Social media analytics software
comprises of analytical tools, which enable end-users to listen, monitor, analyze, and generate insights using data collected from blogs and social media websites. The tools also incorporate advanced analytic techniques, such as predictive, prescriptive, descriptive, and diagnostic, to enable collection, analysis, and interpretation of data across various social media platforms. The common use of social media analytics software is to understand customer sentiment to support marketing and customer service activities. It is useful in understanding customers, based on or influenced by economic, social, or political happenings. The application areas have been widening with the recent implementations of public safety, law enforcement, and risk management.
Top 10 Social Media Analytics Software
Oracle Social Cloud
Salesforce Social Studio
IBM CORPORATION
Adobe Campaign
SAS Customer Link Analytics
Hootsuite
Clarabridge Engage
Netbase
BuzzSumo
Digimind Social

Oracle Social Cloud - Oracle Social Relationship Management (SRM), an Oracle Social Cloud business solution, is one of the first unified social platforms that provide a seamless experience across content creation, community management, paid media, listening, engagement, and the all-important analysis of a company's social media efforts. Read more
Salesforce Social Studio - Salesforce Social Studio is a one-stop solution that enables you to manage, schedule, create, and monitor posts. It also allows you to organize posts by brand, region, or multiple teams and individuals in a combined interface. Social Studio offers influential real-time publishing and engagement. Read more
IBM Watson Analytics - Watson Analytics software offers a wide range of advanced features, including ad-hoc analysis, hypothesis testing, and reporting to make it easier to access and manage data, select and perform analyses, and share your results. Read more
Adobe Campaign - Adobe Campaign enables you to see your customers the way they see themselves as a unique person with specific needs. It helps you serve up relevance to each customer across every channel, during the whole journey. Read more
SAS Customer Link Analytics - SAS Customer Link Analytics allows marketers to analyze social networks and recognize relationships among customers, and then use that information for more precise profiling and segmentation. The solution enables marketers to get greater insight into Read more
Hootsuite - Hootsuite dashboard allows you to monitor conversations relevant to your business, your industry, and your products. It also enables you to monitor what people are saying based on keywords, hashtags, locations, and even specific users. Read more
Clarabridge Engage - Clarabridge Engage, Clarabridge's social media engagement platform, provides advanced social media analytics. Moreover, it tracks the volume of mentions and other forms of engagement and gives users access to industry-leading text analytics. Read more
Netbase - NetBase applies advanced next-gen artificial intelligence (AI) across all social media sources so you can listen and understand every customer, engage with them, and enhance their loyalty. It also provides the most nuanced and precise understanding of human language at scale. Read more
Market Overview
Though the best social media analytics software market has witnessed an enormous growth among various business applications, the complexities in the analytical workflow have restrained its adoption to some extent. There are a lot of new opportunities for this market, such as increasing popularity of influencer marketing techniques, the launch of new social media video apps, including TikTok and Samosa, and rising customer shifts to the Over The Top (OTT) platforms. These factors are expected to shape up the future of the social media analytics market. However, the complexity of data synchronization and continuous aligning with ever-changing social media trends are some of the challenges present in the social media analytics market.
The global social media analytics software market size is projected to grow from USD 3.6 billion in 2020 to USD 15.6 billion by 2025, at a CAGR of 34.1% during the estimated period. Key growth drivers of the market are an improved focus on competitive intelligence and the growing user engagement of social media using smartphones.
Cloud adoption is said to have improved in recent times as vendors are making use of Software-as-a-Service (SaaS) to deliver cloud computing solutions. Business users are always on the lookout to assure they are offering the most effective yet economical solutions. Cloud makes it possible to perform cloud computing, which provides the ability to outsource the operational IT work to another company.
COMPETITIVE LEADERSHIP MAPPING TERMINOLOGY
The competitive leadership mapping section provides information regarding key vendors offering Best Social Media Analytics Software and outlines the findings and analysis as well as rates them accordingly based on vendor performance within each evaluation criterion. The evaluation criteria are based on 2 broad categories, namely, Product Maturity and Company Maturity. Each category encompasses various parameters based on which vendors are evaluated. Parameters considered under Product Maturity include breadth and depth of product offering, product features & functionality, focus on product innovation, product differentiation and impact on customer value, and product quality & reliability. Parameters considered under Company Maturity include geographic footprint/presence in emerging markets, breadth of applications served, channel strategy and fit, the effectiveness of organic growth strategy, and mergers & acquisitions strategy.
The Social Media Analytics Software vendors are placed into 4 categories based on their performance and reviews in each criterion: "Visionary leaders," "Innovators," "Dynamic differentiators," and "Emerging companies".
VISIONARY LEADERS
Visionary leaders are the leading market players in terms of new developments such as product launches, innovative technologies, and adoption of growth strategies. This quadrant receives high scores for the most evaluation criteria. They have a strong service portfolio, a robust market presence, and effective business strategies across the world. Visionary leaders primarily focus on acquiring the leading market position through their strong financial capabilities and well-established brand equity.
DYNAMIC DIFFERENTIATORS
Dynamic differentiators have established vendors with effective business strategies and market presence. However, they have a weak service portfolio. They focus on a specific type of technology related to the product.
INNOVATORS
Innovators demonstrate substantial product innovations compared with its competitors. They have a focused service portfolio. However, they do not have effective growth strategies for their overall business, and their geographical presence is low.
EMERGING COMPANIES
Emerging companies are the new players that provide value to diverse groups globally with a large group of suppliers, system integrators, end-users, and manufacturers that lead to the evolution of a new player.
Major drivers in the Social Media Analytics Software Market
Increased focus on the market and competitive intelligence
The global competition continues to affect the profit margins, and companies are constantly on the lookout for solutions to reduce their expenses. Companies need to integrate the demographic, competitive, and business information, along with the customer's data, to find out the intricacies to outperform their competitors. Organizations are trying to focus on analyzing the sales and various markets to identify the gaps. Customers nowadays have become brand conscious. They prefer better quality, lower prices, and quicker delivery of products and services. Advanced analytics is being combined to help achieve market goals. Social media analytics helps analyze unstructured social data to respond to dynamic market conditions and achieve high sales and operational profitability. Organizations can retrieve huge amounts of information about customer sentiments about their brands and strategize their marketing and sales activities. Companies can make use of social media analytics to improve their market presence and gain a competitive edge by effectively analyzing the competition and customer behavior from social media platforms. Social media analytics solutions have various applications, such as customer experience management, sales and marketing management, performance monitoring, and workforce management, which also provide functionalities for organizations to gain a competitive edge.
Increasing user engagement of social media using smartphones
The adoption of smartphones has increased drastically in recent times, mainly because of mobility and enhanced features, which enable the phone to be used as a mini laptop as well. It is expected that the adoption of smartphones would increase, especially between the age groups of 18–34. The increase in the use of smartphones and the creation of user-friendly social media platforms are expected to surge the amount of social media data generated. Earlier, social media analytics was only being used by advertisers to market their products. Nowadays, it is also used by large enterprises to create trends and understand the likes or dislikes of their customers or understand the topics which attract maximum attention in real-time. Hence, increasing user engagement on social media using smartphones is considered the most important driver for the growth of the social media analytics market.
Need for social media measurement to enhance customer experience
CX comprises the interaction between an organization and its customers during the purchase or use of its solution or service. Earlier, if customers have a question related to a company's offerings, they would visit the support site or contact the call center, if they do not find relevant answers to their queries. Nowadays, if they do not get a response from the company's support site, they surf social media websites, such as Facebook and YouTube, to find solutions. These websites show them if the issue is being faced globally and the steps that can be taken to overcome that issue. Organizations are trying their best to enhance online CX.
It becomes difficult for marketers to manually understand the various comments generated across social media channels. To better track the unstructured data and silos of social media, organizations are looking for solutions to reduce the complexities and the processing time. Social media has become a hub with lots of data; hence, the need to enhance the CX is considered as one of the prominent drivers for the social media analytics market.
A shift of people towards the virtual realm due to COVID-19
As the governments of various countries are taking social distancing and lockdown measures, people have started shifting towards social media to stay connected. There is no other place left for people to go other than the internet, especially social media. As per the eMarketer report, Facebook witnessed a 70% increase in the usage of its apps during March. WhatsApp has launched a hub for COVID-19 information by collaborating with World Health Organization (WHO), United Nations International Children's Fund (UNICEF), and United Nations Development Programme (UNDP) so that users can receive up-to-date information about the virus.
Who uses Social Media Analytics Software?
Sales and Marketing Management
Social media analytics software gets information from various social networking streams, such as Facebook, Twitter, and blogs. The information can be used to improve social media marketing campaigns and sales. It can create new opportunities for companies to market their products and services based on specific events, such as weddings, graduations, births, and deaths. To improve the sales, companies need to target customers who not only make significant purchases but also keep track of their liking, to show them other goods, which would likely be bought by them. Businesses need solutions to analyze the unstructured data to understand their customers' behaviours and detect the trend. For instance, if a new house is purchased, insurance follows suit. Advanced analytics, such as predictive and prescriptive being incorporated in the best social media analytics software makes it possible to identify events and come up with marketing strategies specific to that customer. Retailers are also making use of social media analytics software to generate valuable insights.
Customer Experience Management
The customer experience management application helps organizations track interactions with their customers at every stage of their relationship with the company. Better customer experience management helps improve customer satisfaction, loyalty, and brand value by meeting customers' expectations. social media analytics software has emerged as an inevitable tool to improve the customer experience management application, with a comprehensive analysis of customers' conversations over social media platforms, thereby ending up in devising enhanced business strategies. The companies have been practicing to monitor social media sites to be acquainted with customers' reviews about their products, services, mode of sales, and competitors. Customer feedbacks received through reviews, comments, and tags is a wealth of information to improve business performance and brand reputation.
In recent times, the use of social media sites has improved drastically, with increased penetration of smartphones among customers. Customers have been keenly surfing social media sites before making any purchase or availing any service. Such analysis by customers has provided the opportunity for companies to perform sentiment analysis. Therefore, companies have been analyzing the touchpoints to map out the customer journey, beginning from their first instance of product citation. Thus, social media analytics software has made this complex customer experience management process quite simpler.
Competitive Intelligence
Organizations can meet customer demands better than their competitors with the help of competitive intelligence application. Competitive intelligence requires deep knowledge of economic forces and consumer trends to analyze the complete market landscape. The competitive intelligence application includes the collection and analysis of information related to products, customers, and other variables affecting the business.
Competitive intelligence consists of various intrinsic evaluations based on pricing, service, attention metrics, perception, and reach. It ensures that businesses can understand market trends and quickly adapt to changing market circumstances. The data can also be used to provide visibility into customer feelings related to their competitor's products and relevant trends specific to any industry. Though the use of social media analytics software for building competitive intelligence has not been reached to the full strength, the use is expected to fuel up in the coming years with increasing competition. Several industry verticals have started analyzing social media data to gain a leading edge over their competitors. Samsung has taken the lead in the sale of its new launch, Galaxy S III, over its rival Apple, during the iPhone 5 launch, based on competitive intelligence gathered through social media responses. Similarly, industries such as retail and eCommerce, BFSI, healthcare, and travel and hospitality are taking social media data seriously to maintain their brand reputation.
It was found that the traditional competitive intelligence method was unable to perform real-time analytics and come up with effective solutions to cater to the rapid changes in customer preferences or market conditions. Social media analytics software makes use of listening, monitoring, and analysis, to understand data in real-time and recognize the quick changes depending on any business environment.
Risk Management and Fraud Detection
Data generated through social media is finding its use in risk management and fraud detection applications. Risk managers can make use of the data to understand what is being said about their company and utilize their resources to create risk management strategies. Social media analytics software analyzes the data in real-time. The speed with which the data is identified and addressed has a significant impact on determining the effect and scope of the incident. For instance, 2 researchers from the University of Tokyo examined how Twitter, a real-time communications platform provider, can be used for earthquake detection. Each tweet can be compared to sensory information and just as sensors play an important role in the Internet of Things (IoT), tweets generated by the users can also be used for risk management.
The other uses of the risk management and fraud detection application include identifying location-based risks, identifying and mitigating reputational risks, determining risk exposures, and identifying and responding to disasters. social media analytics software can also be used to claim fraud mitigation by using essential information about the location and date associated with the photos posted online by that user. It can also be used to detect and identify frauds and create a social graph to link frequent fraudulent users. Insurance companies can make use of monitoring and analysis to perform user profiling and analyze users who place too many claims. The company can also use social media data related to location and pictures to validate the information provided by the user.
Public Safety and Law Enforcement
The role of social media in maintaining public safety and law enforcement is said to be increasing because social media is a rich source of information for identifying people, locations, criminal activities, and gathering evidence. Social media also helps understand the acceptability thresholds of various investigative techniques currently being used by law enforcement agencies. For instance, agencies create fake profiles on social media portals to befriend or follow any targeted suspect. After getting online access to his/her private life, the data can be monitored continuously to track important information about the suspect, which would otherwise be difficult to get. Profile analysis can then be performed on all users who are continuously in touch with the suspect to know about his/her team.
Social media analytics software can also be used by police officers to understand the cases related to bank robberies, sexual assaults, and homicides. The police department can make use of social media analytics software for tactical purposes, which help detect mob violence, riots, or isolated criminal activities. Police need tools to measure and monitor the various types of communications on social media, to understand the mood of the people, evaluate if the change in mood can disturb the peace, and also come up with solutions to overcome such issues. Data mining from real-time online data as well as stored data can be ingested into the social media analytics software to analyze user profiles related to victims, perpetrators, or witnesses. Vendors such as Talkwalker are also providing enhanced picture analytic capabilities to the social media analytics software, which can be used by law enforcement agencies to detect the actual perpetrator.
What are the major benefits of Social Media Analytics Software?
Social media analysis is capable to determine to the extent your audience is sharing your content and what content they are sharing. If the content created is relevant and interesting to the target audience, the audience will blowout the messages for you and enhance your marketing reach. Based on the types of content that most interest your audience, one can learn how to develop messages that the audience is more likely to connect with and share.
Business - Generally, people tend to be authentic on social media. By continuous monitoring for mentions of your corporate and brand names, your organization can learn what people think about them. One can gain insights into how people feel about their products and services and learn where one can make improvements if needed. Social media also enables to engage with your audience — reply to comments, resolution for complaints, and provide other help that customers appreciate.
Audience - Studying and analyzing social media users who mention your brand can disclose who your audience is and what are their likes and dislikes. It also enables to know what social networks and type of content they prefer. For instance, it helps you to determine if they prefer to share images, videos, or infographics. It becomes easy to find what your audience likes in networks such as Facebook where their likes are posted publically. On other sites, one can reveal their preferences through their use of hashtags or keywords in their posts.
Influencers - Most of the social media users generally acquire significant influence, as they have a considerable number of followers who trust them. Along with individuals, influencers can be other businesses or Internet personalities. A positive comment by an influencer about a product can prompt others to build a relationship with the business. When developing a marketing strategy, influencers' preferences should be considered, what they like, and the keywords they use. Creating successful relationships with influencers is one of the main methods of social media marketing.
Competition - Social media monitoring often tells your competition's marketing strategy, including its content, target audience, and messages. Any content your competitors release to their audiences is also available for your analysis. It helps organizations to collect and analyze the vast amount of data to create a customer persona — a list of demographic characteristics that describes their typical customer. Organizations can then use that persona as an example of an average customer when communicating with their audience. Talking one-to-one to the persona you created will expand your communications to your entire audience. With the explosion of social media use, marketers can utilize social media measurement to tap into a treasure trove data on their customers, products, and competitors. This information can help enhance social media content and better reach the target audiences.
Key features to be considered in Social media analytics software
Social Engagement Report – It includes the complete report for all your social activities. Good social media analytics provides you a holistic view of your entire social performance with better filtering, better design, and more context than ever before.
Social Profile Reports – It provides you with a secret weapon for PER network performance. No need to download reports from individual platforms (or multiple third-party tools). It helps to quickly view important social KPIs for Facebook, Twitter, LinkedIn, Instagram, and Pinterest.
Social Campaign Reports – It provides the report for analyzing correlations between two campaigns with side-by-side comparisons. It also helps to review similar campaigns or posts to test what's working (and what isn't).
Top Content Report- A good social media platform enables us to know instantly what content performs best with your audience on social media. It helps you to track and calculate social shares and repromote your most popular post.
What are the different components of Social media analytics software?
Software
The social media analytics software refers to the platform, tools, and software, which provides end-to-end analytics solutions for social media data to numerous industry verticals. Social media analytics software extracts the data from social media channels to track customer sentiments and their behavior toward brands. The increasing adoption of social media analytics by marketers and advertisers to understand customer preferences and analyze patterns for improving sales is helping drive the adoption of social media analytics solutions across industry verticals. The important features in social media analytics solutions are measuring, monitoring, and analyzing social media data. Organizations must measure their social media campaigns' performance to understand which activity worked and needs improvement. Social media measuring includes real-time analysis as well as campaign analysis. Monitoring helps create trends, which provide insights into the change in sentiment, the share of voice, and the volume of posts. Some social media analytics solutions also make use of stored data to distinguish important information, such as profiles of customers, who are inclined to buy a product. Social media analytics solutions also make use of text and semantic analysis to create insights from forum discussions and understand customer sentiments related to brands.
Services
The services segment comprises of managed services and professional services. Services constitute an essential part of the software life cycle, which includes product up-gradation, maintenance, training, and consulting. In the era of the digital economy, enterprises are evolving and demanding new ways to improve their RoI and business optimization. To boost growth and generate higher revenues, enterprises are turning toward services that are instrumental in streamlining business operations and optimizing business resources. Support, which is also included in the services segment, comprises pre- and post-sale support. Organizations have realized the importance of social media analytics and look for added services, with which they do not have to worry about hardware breakdown or regular updates.
Social Media Analytics Software - By Industry Verticals
Banking and Finance
BFSI organizations have lagged other industry verticals when it comes to the use of social media analytics to generate insights due to internal compliance policies and security reasons. However, times are changing, and BFSI organizations are monitoring any mention of them on social media and responding accordingly using the measuring, monitoring, and analyzing functionalities present in the social media analytics solutions. Banks, such as American Express, have already started linking their customers' social profiles to their Amex Card. Transactional data gives information about the customer's habits, needs, and desires. However, after being combined with social data, it gives banks an incredibly detailed view of their customers. American Express is now able to deliver personalized offers directly while the customer is paying for his/her shopping. Amex has also partnered with Twitter, which enabled Amex's users to sync their cards with their Twitter accounts and pay for products using hashtags. Social media analytics is expected to bring in a lot of opportunities to financial institutions. These institutions need to embrace this shift to reap the benefits.
IT and Telecommunications
The telecommunications and IT organizations are experiencing improved quality and minimized costs in business functions, with the implementation of social media analytics solutions. Telecom companies, such as T-Mobile and AT&T, are continuously monitoring new industry developments to provide the best customer support and be a leading player in the social media analytics market. These companies monitor every question and comment posted on Facebook, through which they decide their target market and create posts for the target audience to promote their products. The telecom companies have access to personal information of the customers, including age, gender, transaction history, employment status, call record, and location. This data provides opportunities to the telecom companies to have a deep understanding of their customers for meeting the customers' requirements. Furthermore, the ever-changing preferences of customers and the increasing use of the internet, laptops, tablets, and mobile phones mandates the service providers to understand their customers' preferences, behaviours, and trends. The market growth of the telecommunications and IT industry vertical is expected to increase rapidly due to the growing demand for the data persistence option (ability to survive the disruption of hardware)
Retail and Ecommerce
The retail and eCommerce industry is going through an immense transformation, as mobile eCommerce is gaining popularity and replacing the brick and mortar stores. Owing to the emergence of several eCommerce websites, the competition in online retail is on the rise. Organizations need to identify trends by analyzing the voice of the customer, generating insights using their choice preferences, and improvising their customer service management to attract more customers. Social media platforms provide a large database of unsolicited consumer opinions, which can help brands measure campaigns, identify growth opportunities, improve their products, and keep tabs on their competition. Most importantly, the audience must be analyzed to understand various segments, such as the age group, gender, and location. The other important information, such as knowing audience preference and time when the audience is most active on the social media platform, are expected to help online retailers in pitching relevant advertisements and improving the sales. The retail and eCommerce companies are looking for the fastest ways to understand their audiences. Social media analytics can be used by the retail and eCommerce organizations to attain retail-specific goals and answer the most important questions affecting their brand's success.
Healthcare and Life Sciences
The healthcare and life sciences industry vertical comprises hospitals, which have an important responsibility to answer health-related queries and provide medical aid as soon as possible. Although most social media posts and messages contain a less informative value, integrating all such messages can generate important knowledge for the healthcare and life sciences industry vertical. For example, a single user posting a tweet that he/she has contracted flu may not be interesting; however, millions of such messages can be used to track the influenza rate in a state or country. Social media data can be mined for patterns and knowledge, which can then be leveraged, with the use of descriptive, predictive, diagnostic, and prescriptive analytics types to monitor the population's health. It can also be used to monitor and control the effectiveness of public health monitoring and reduce latency. The traditional public health monitoring techniques (clinical encounters with healthcare professionals, sick leaves, and drug prescriptions) are not practiced anymore. To control the epidemic spread of diseases, real-time monitoring solutions need to be implemented. Hence, the healthcare and life sciences industry vertical has started realizing the importance of social media analytics and is swiftly moving toward its adoption.
Government and Defense
The government and defense industry vertical cover all the government organizations and agencies. The responsibilities of these organizations are to deal with tax collection, safety, public interest, and education. They have to consider various security measures while adopting new technologies. The social media platform is one of the best mediums to reach out to people. Social media helps improve real-time interactions with citizens, understand the trends of government behaviors, and modify the decision-making patterns in the governments. Social media analytics has added functionalities, such as user profiling and semantic analysis, which help the government and defense industry vertical to understand the behavior of people. Moreover, social media helps governments share and deliver services in an effective manner.
Media and Entertainment
The media and entertainment industry verticals include films, TV, printed media, gaming, radio, animation, and internet advertising. Among these sectors, internet advertising is gaining high importance due to the emergence of social media analytics solutions. The rise in technologies, such as Virtual Effects (VFX) and graphics, are the driving factors for the adoption of social media analytics software and services in the media and entertainment industry vertical. Organizations that deal with the media and entertainment industry vertical make decisions based on CX; however, due to the rapid growth of technological advancements, these organizations need to make real-time decisions. Social media analytics simplifies the analysis of customers' requirements and identifies the opportunities to acquire a larger customer base.
Travel and Hospitality
The competition in the travel and hospitality industry vertical is stiff. To stay ahead of the competition, vendors are utilizing analytics tools to identify new prospects and are offering quality services to retain their existing customers. Customers in this sector compare the products and research on multiple options before purchasing through various channels (online, promotional activities, social media, or verbal communication). Airlines, hotels, and reservation sites are increasingly using analytics to improve booking ratios, boost the revenue yields, and improve customer satisfaction. Analytics can help maximize the value of services in hospitality by balancing the spending in marketing and sales and in staffing.
Other Industry Verticals
The other industry verticals comprise research and education, transportation and logistics, and energy and utilities, which are rapidly adopting social media analytics. The adoption is expected to help these industry verticals address several pain points, such as the increasing OPEX and Capital Expenditure (CAPEX) of social media, to generate insights. This is expected to ultimately lead to higher demands for analytics in these industry verticals in the future. In research and education, social media analytics can be used to create an appropriate education and research plan, depending upon the target audience. Social media analytics helps arrive at decisions with quicker research time, compared to the traditional surveys or study groups.
The transportation and logistics industries have benefited from the use of social media analytics solutions. The government agencies, including transportation departments, driver's licensing agencies, and transit agencies are using social media analytics to keep their customers updated. They intimate their customers about schedule changes and waiting times to provide them with the best service. However, there are some challenges that restrain the growth of social media analytics solutions in the transportation and logistics industry vertical. For instance, the metro's communication system is old and not upgraded as per requirement, due to which social media cannot be considered as a perfect solution for metro travelers. Professionals can use social media analytics as a key marketing platform in the transportation and logistics sector.
The energy and utility industry vertical is using social media analytics solutions in various Applications. Several utility companies have ventured into this space to discuss energy conservation and efficiency, customer education, branding and promotion, and outages. The utility sector can derive values from many unstructured texts, driven by conversations and sentiments expressed across social media platforms. Such views are expected to help align customer engagements.
Best Social Media Analytics Software
Comparing 69 vendors in Social Media Analytics Software across 104 criteria.
Social Media Analytics Software Related Articles
VIEW ALL ARTICLES
Frequently Asked Questions (FAQs)
Based on application, the social media analytics market is segmented into sales and marketing management, competitive intelligence, risk management and fraud detection, public safety and law enforcement, customer experience management, and others (workforce management and compliance management). The risk management and fraud detection application is projected to be the fastest-growing application in the market during forecast period, owing to the ability of analytics tools to extract and analyze data from multiple data sources, that provides opportunities for the identification and justification of fraudulent activities.
North America is projected to hold the largest market size in the global social media analytics market, while Asia Pacific (APAC) is projected to grow at the highest CAGR during 2020-24. The region is becoming a new hotspot in the market, due to rising investments in the process of digitalization across potential economies. North America is the most important revenue contributor to the global market. The region is perceiving important developments in the social media analytics market. Due to the increasing use of the big data technology, growing amount of data across verticals, and rising investments by companies in real-time analytics can be attributed to high growth rate.
The best frequency is something that you need to figure out on your own. Something you need to consider is how active your audience is. After doing so, you must find a balance that the audience is comfortable with. You don't want them to start unfollowing you after flooding their newsfeeds. There are some rules, but you can only find the best frequency by trial and error and experimenting.
After choosing the precise platforms and planning the campaigns, one should decide what metrics to check in order to determine the ROI. Generally, reach, traffic, engagement and conversions on social media, are considered for measuring ROI. ROI = (Returns - Cost) / cost of social media marketing. By using this formula one can determine how the results compare to the initial goals. It's better to understand as many metrics as possible, in order to ensure that any changes are minor.
Continuous spamming, having multiple profiles on each platform and not interacting at all with the audience are some of the practices one should avoid. Some of these actions create confusion, while others will make your audience to unfollow and/or even report you. Inconsistency is also one of the main traps one could fall into. This means one shouldn't frequently switch on to new platform by leaving the previous one. Avoid publishing updates in a frantic manner. Timing is very important while publishing the post, as there should be logic into how, why, when and where you post the social media posts.
Send your Business Requirement to Multiple Vendors in one go.
Requirements from other buyers (12)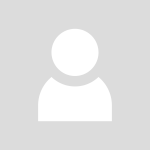 Buyer
James Smith's requirement
22/02/2022
"I would like to see pricing "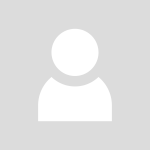 Buyer
Ahmad Darwish's requirement
02/12/2021
"Synthesio (subscription) for one year"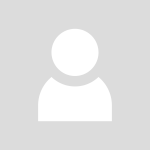 Buyer
ABDUL BUHARI's requirement
09/08/2021
"To get report on social media."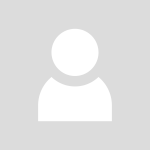 Buyer
04/08/2021
"i want social blade tools "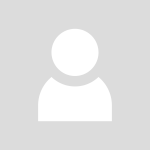 Buyer
Roopa Sanghavi's requirement
20/07/2021
"Wants to understand Pricing"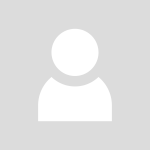 Buyer
Jose Flores's requirement
04/06/2021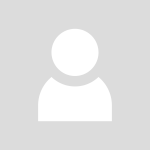 Buyer
Elizabeth Marrero's requirement
21/05/2021
"looking to purchase but want to try "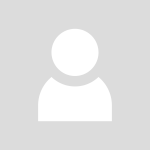 Buyer
14/04/2021
"Consumer Research Pricing For each service level (enterprise and so on) "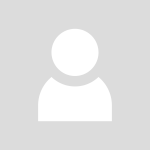 Buyer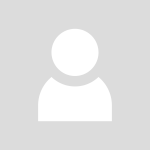 Buyer
18/11/2020
"Pitch for social media app"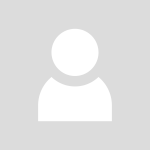 Buyer
18/11/2020
"I have a company and I need a social media analytic platform "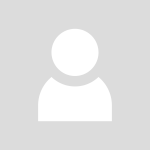 Buyer
Ananya Mukhopadhyaya's requirement
25/09/2020
"Evaluate most suitable for my brand "
500+ Social Media Analytics Software buyers negotiating "Group Buying Deal" through 360Quadrants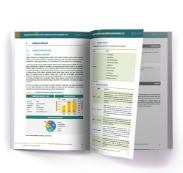 According to Clarabridge, social media analytics includes tracking conversations and measuring campaigns. It also involves figuring out how your social activities are influencing your business results. Social media analytics is mainly concerned with developing and evaluating informatics tools and frameworks through a set of analytical tools, which enable end-users to listen, monitor, analyze, and generate insights using data collected from blogs and social media websites.
The global social media analytics market size is expected to grow to USD 16 bn by 2025, at a CAGR of 34% during the forecast period. The major growth drivers of the social media analytics market are the increased focus on market and competitive intelligence, increasing user engagement on smartphones, and the need for social media measures to enhance Customer Experience (CX). The social analytics market faces challenges such as lack of standard measures for social media analytics and the absence of a single solution to manage the increasing unstructured data. Factors such as complex analytical workflows are also expected to limit market growth.
Increased focus on the market and competitive intelligence is driving the growth in the Social Media Analytics Market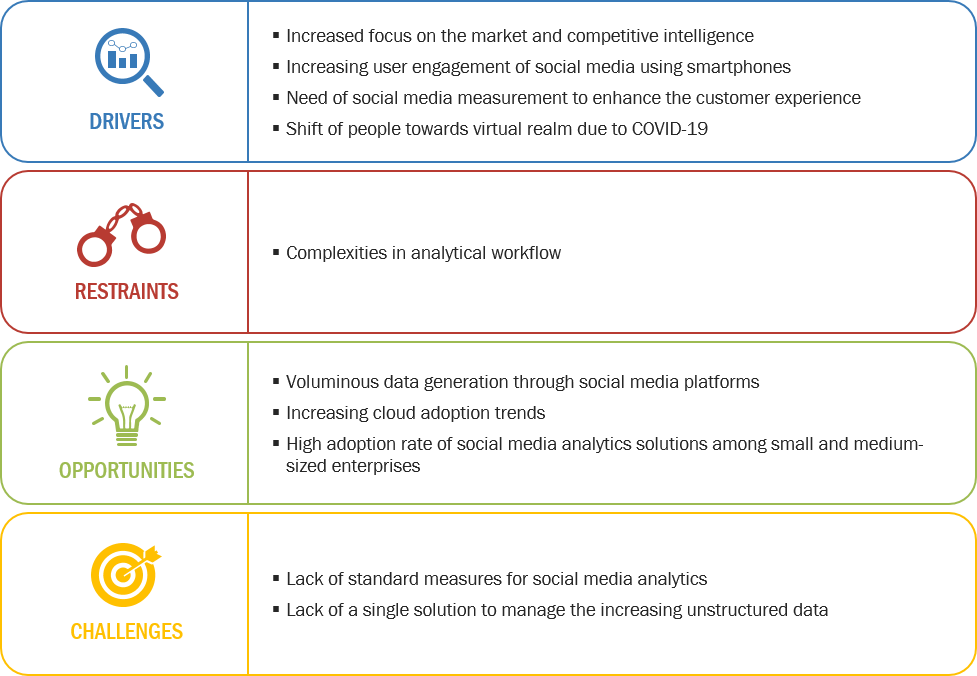 This report identifies and benchmarks the best Social Media Analytics providers such as Oracle (US), Salesforce (US), IBM (US), SAS Institute (US) and Adobe (US), and evaluates them on the basis of business strategy excellence and strength of product portfolio within the Social Media Analytics ecosystem, combining inputs from various industry experts, buyers, and vendors, and extensive secondary research including annual reports, company press releases, investor presentations, free and paid company databases. Best Social Media Analytics providers are rated and positioned on a 2x2 matrix, called 'Company Evaluation Quadrant', and identified as Visionary Leaders, Dynamic Differentiators, Innovators, or Emerging companies.
The report includes market-specific company profiles of all 30 players and assesses the recent developments that shape the competitive landscape of this highly fragmented market.
This report identifies and benchmarks the best Social Media Analytics providers such as Oracle (US), Salesforce (US), IBM (US), SAS Institute (US) and Adobe (US), and evaluates them on the basis of business strategy excellence and strength of product portfolio within the Social Media Analytics ecosystem, combining inputs from various industry experts, buyers, and vendors, and extensive secondary research including annual reports, company press releases, investor presentations, free and paid company databases. They are rated and positioned on 2x2 matrix, called as 'Company Evaluation Quadrant', and identified as Visionary Leaders, Dynamic Differentiators, Innovators, or Emerging companies.
SAMPLES: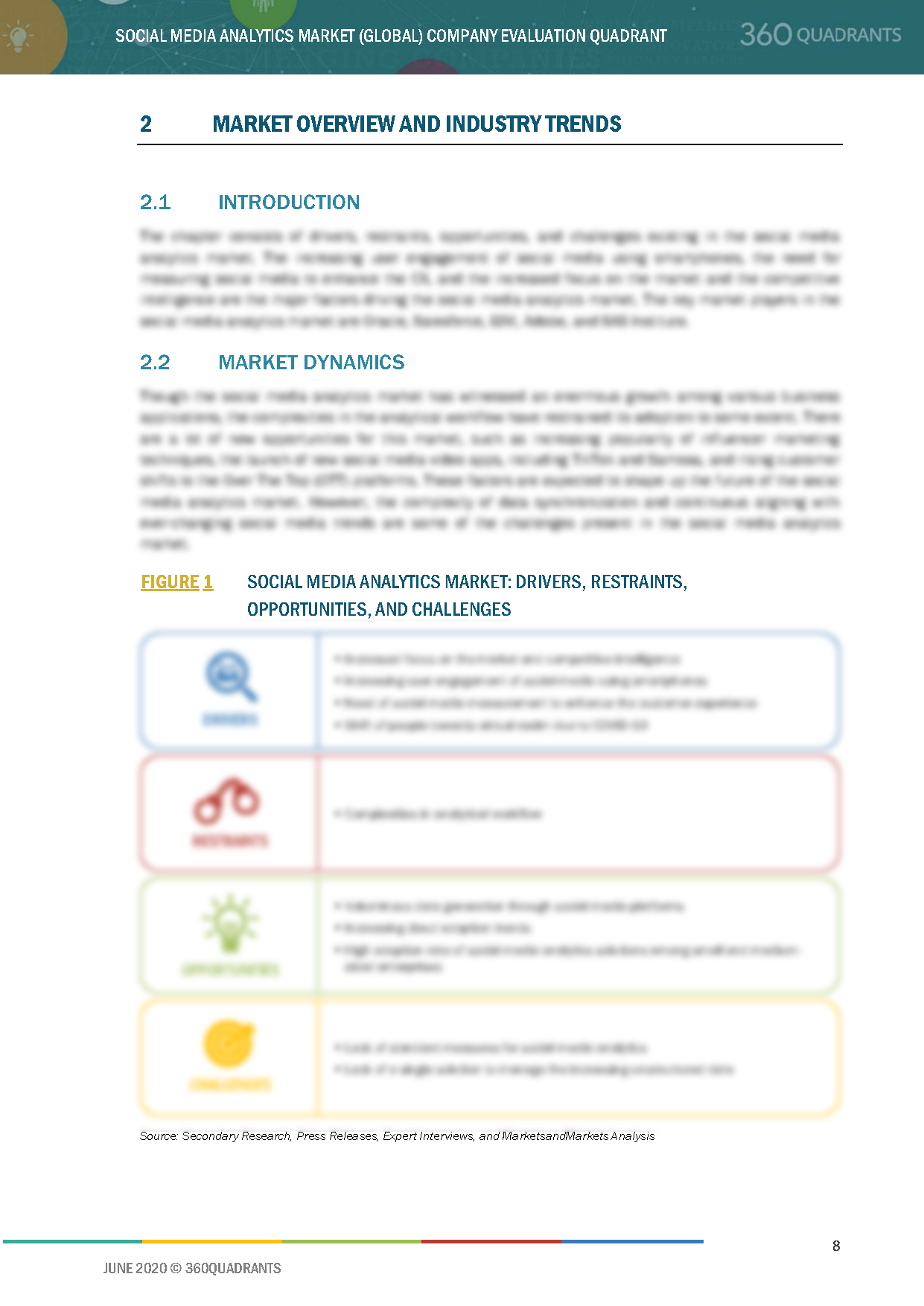 ---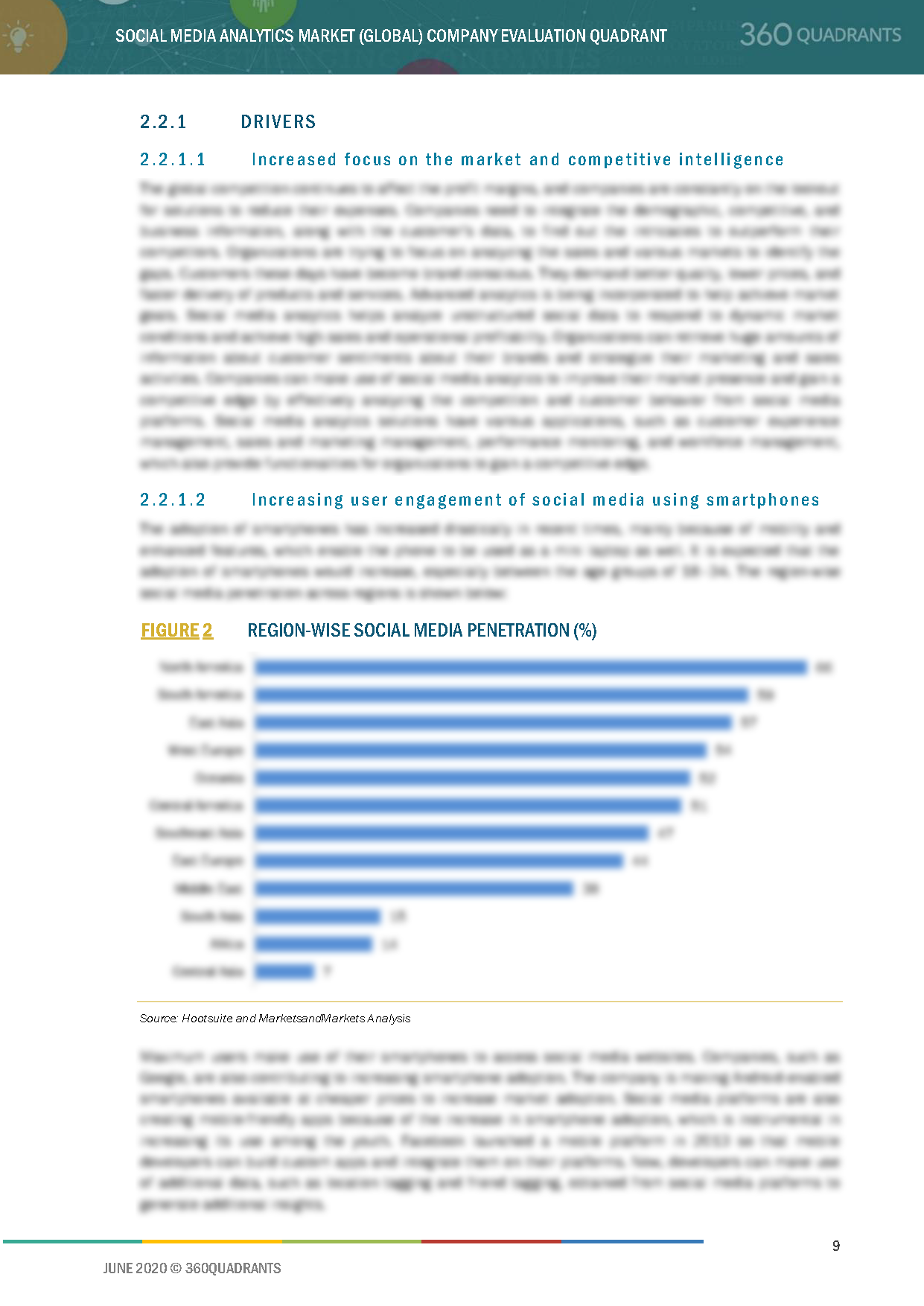 ---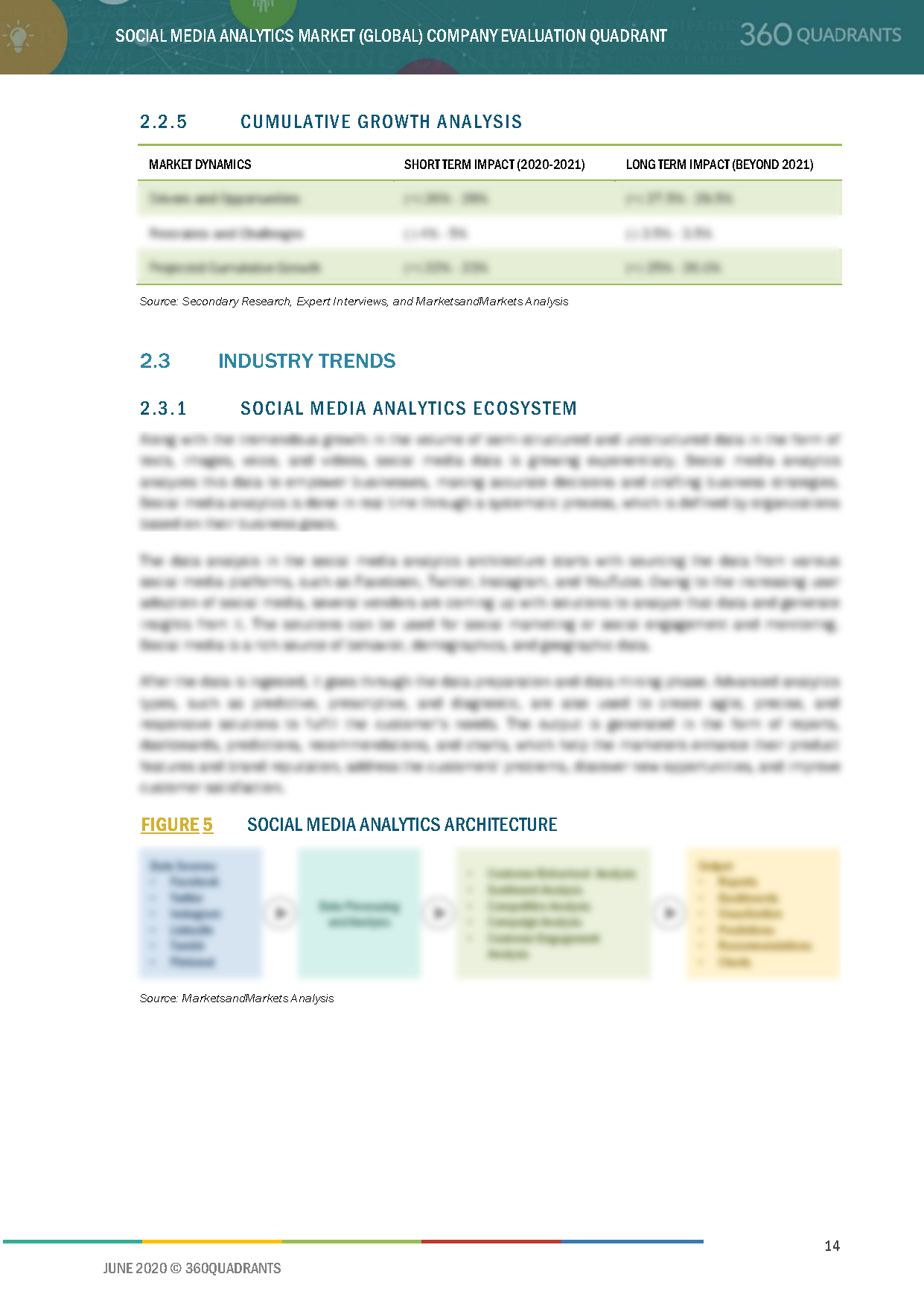 ---
---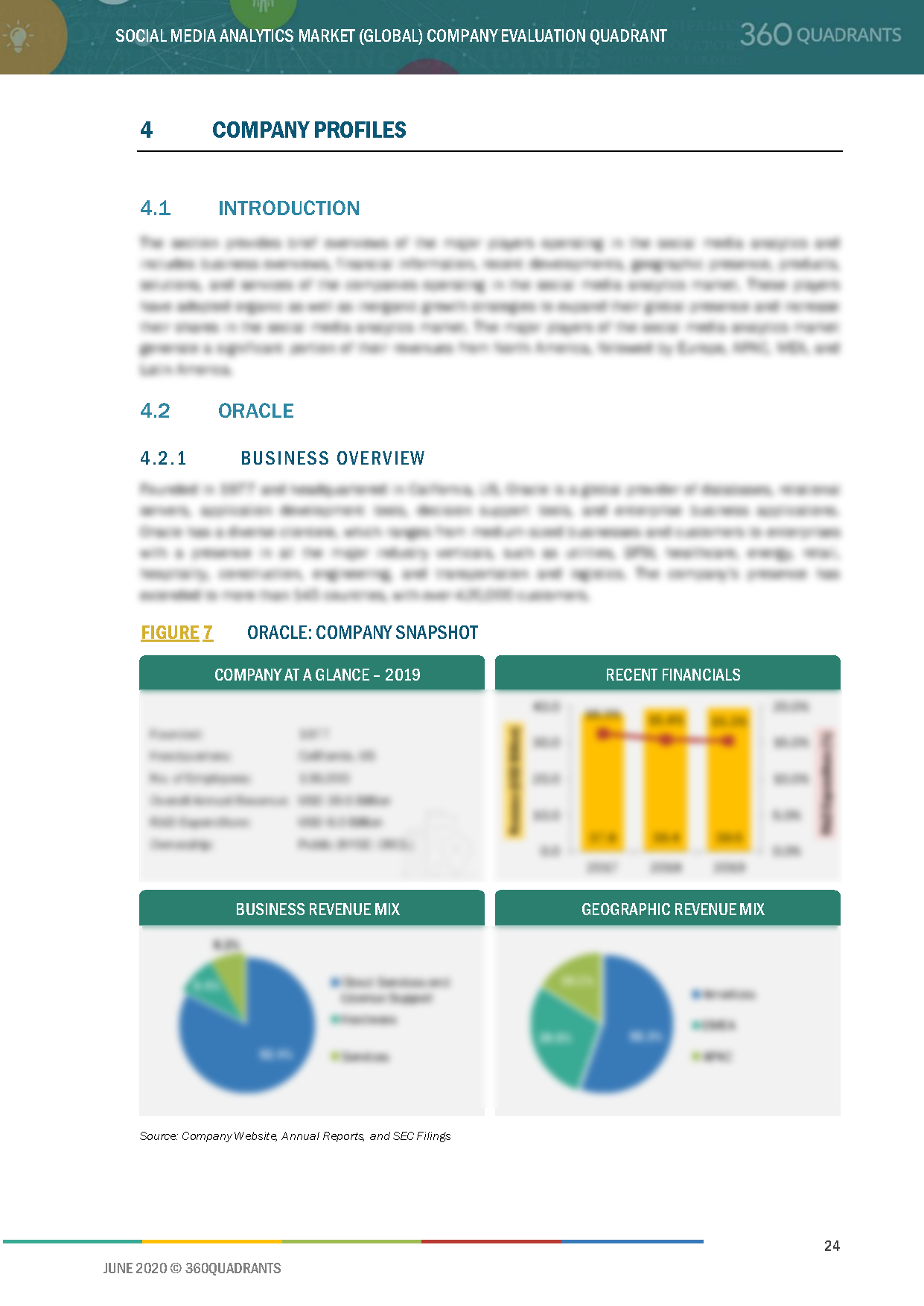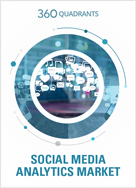 Request Free Sample Report
Personalize Your Research Requirement
Updated version of this Quadrant
Different Company Evaluation Quadrant
'Startup Only' Company Evaluation Quadrant
Region or Country specific evaluation
Application or Industry specific evaluation

..Read More
Analyst Briefing & Inquiry
Submit a Briefing Request
Question about our published research
Request for evaluation of your organization for specific market
Request for re-evaluation of Company Evaluation Quadrant

..Read More