What is Text Analytics ?
Text analytics is a tool which applies sets of statistical, linguistic, and machine learning techniques to analyze the text data gathered from social and enterprise sources. Text analytics software solutions have an increased demand among business groups in order to automate the identification of entities, topics, events, concepts, and personal attributes, and streamline the decision-making and business optimization processes. Nowadays, text analytics has been finding the greatest use in Customer Experience Management (CEM), marketing management, governance, risk and compliance management, document management applications.
360Quadrants recognizes the below-listed companies as the
best Text Analytics Software
-
Top 10 Text Analytics Software in 2020:
SAP SE
IBM CORPORATION
SAS INSTITUTE INC
CLARABRIDGE INC
BITEXT
EPAM SYSTEMS INC
OPENTEXT
FAIR ISAAC CORPORATION (FICO)
LEXALYTICS
SPAZIO
COMPETITIVE LEADERSHIP MAPPING TERMINOLOGY
The vendors are placed into 4 categories based on their performance in each criterion: "Vanguards," "Innovators," "Emerging," and "Dynamic." We have evaluated the top 25 vendors that include ai-one Inc., Ascribe, Averbis, Bitext, Clarabridge, Inc., EPAM Systems, Inc., Etuma Ltd., Expert System S.p.A., Fair Isaac Corporation (FICO), Fractal Analytics Inc., IBM Corporation, Infegy, Inc., KNIME.com AG, Knowliah, Lexalytics, Inc., Luminoso Technologies, Inc., MaritzCX Research LLC, MeaningCloud LLC, Megaputer Intelligence, Inc., OpenText Corp., RapidMiner, Inc., SAP SE, SAS Institute Inc., SpazioDati, and Squirro. The analysis has been carried out based on specific parameters and scores have been assigned accordingly.
VISIONARY LEADERS
Vendors who fall into this category receive high scores for most of the evaluation criterion. The vendors in this MicroQuadrant have a strong and established product portfolio and a very strong market presence. They provide mature and reputable text analytics software and services that cater to a wide range of verticals globally. They also have strong business strategies.
DYNAMIC DIFFERENTIATORS
They are established vendors with very strong business strategies. However, they are low in product portfolio. They generally focus on a specific type of technology related to the product. The vendors included in this MicroQuadrant have a good customer base and are providers of software and services catering to other technologies as well.
INNOVATORS

Innovators in the MicroQuadrant are vendors that have demonstrated substantial product innovations as compared to their competitors. They have very focused product portfolio. However, they do not have very strong growth strategies for their overall business.
EMERGING COMPANIES
They are vendors with niche product offerings, who are starting to gain recognition in the market. They do not have very strong business strategies as compared to other established vendors. They might be new entrants in the market and require some more time before getting significant traction.
The text analytics software market is segmented on the basis of various application areas, such as CEM; marketing management; governance, risk, and compliance management; document management; and workforce management. Text analytics is being widely adopted by organizations across various industry verticals to manage their enterprise content better, improvise marketing efforts and brand reputation, and enhance the customer experience. Text analytics software aims at providing actionable insights from the unstructured data and is becoming an important part of the current predictive analytics landscape.
CUSTOMER EXPERIENCE MANAGEMENT
In recent years, understanding the customer experience has been determined as the most efficient way of retaining customers and improving businesses by acting on the gathered insights. Organizations are focusing on exceeding customer demands so that they are bound to interpret and act on the customer's feedback. With the advent of big data and methods to analyze collected data, text analytics has emerged as a promising technique for extracting insights from the customer's data, shelling enterprises through survey questing, social media, and reviews. Additionally, companies prefer to utilize structured data, as it is easier to collect, measure, and analyze text analytics solutions that have addressed the challenges of collection and identification from numerous data sources. The application of text analytics solutions in CEM involves improvising marketing efforts and augmenting the overall customer experience. Moreover, the organizations are using sentiment analysis and NLP, which are also contributing to the growth of the text analytics market.
MARKETING MANAGEMENT
Analyzing the text is not new to the industry, but with the development of technologies, substantial improvements have been observed in the ability to mine the text, such as content on the internet; this improved ability is used by the organizations, so as to understand the market trends and further assist these organizations in modifying their businesses with the help of the collected information. The text analytics software solutions enable organizations across the industries in improving the feedback mechanism, market research, social media analytics, voice of customer analysis, brand reputation monitoring, advertising performance measurement, and churn analysis. Furthermore, organizations nowadays have a plethora of unstructured data generated through emails, messages, claims, contracts, patents, call center notes, operational notes, trial records, and survey responses, along with various other text-based data sources, and this data can be used to improve the marketing strategies.
GOVERNANCE, RISK, AND COMPLIANCE MANAGEMENT
Companies today are looking forward to dealing not only with well-understood challenges, such as market competition, stringent regulations, and sustained volatility but also upholding the profitability and progress in an era defined by the dynamically evolving technologies. The importance of next-generation governance, risk, and compliance management are accelerating the growth of the text analytics market by transforming the business value, while integrating technologies, such as risk modeling and governance, with business intelligence and text analytics, thus offering organizations the potential for increased profitability and competitive advantages over competitors. Additionally, the changing regulatory environment across industries is enforcing organizations to adapt text analytics, to mitigate the impact of risk and compliance over businesses.
DOCUMENT MANAGEMENT
Organizations gather huge amounts of unstructured data from various sources, namely, through emails and other documents, which contain vital information about business opportunities, risks, and challenges. Text analytics enables organizations with a variety of benefits, such as entity extraction, information retrieval, records retention, document clustering/categorization, document summary, and concept extraction. The document clustering and classification play an important role in document management. Text analytics for document management has been recognized as one of the secure methods to classify and sort the information in an organization. It helps organizations in controlling the risk, managing compliance issues, monitoring and protecting the intellectual property, and assisting in elevating the overall business operations, thus enhancing the customer experience.
WORKFORCE MANAGEMENT
The proliferation of big data has necessitated the usage of analytics in effective decision-making and organizations are looking for real-time data analysis for workforce-related business decisions. The goal of text analytics software is to deliver organizations with insights to manage employees so that the organization can reach their business goals. Text analytics in workforce management helps improve recruitment methods, which are the necessity of every organization. With the evolving customer expectations, organizations are changing their methods in delivering services to meet these expectations. Through proper customer interactions with customers across various textual communications channels, such as emails, webchats, social media, online surveys, and customer forums, organizations can discover insights. Text analytics helps organizations in reducing the cost through efficient workforce optimization and managing extensive customer interactions for accurate insights.
Best Text Analytics Software in 2022
Comparing 29 vendors in Text Analytics Software across 126 criteria.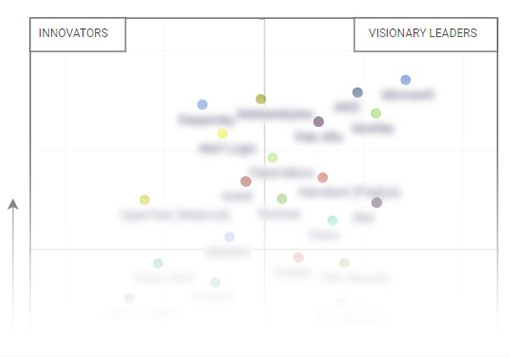 360Quadrant For Text Analytics Software, Q2 2022
The 20 Companies That Matter Most And How They Stack Up
599,864 professionals have used our research sine 2010
All vendors(29)
Text Analytics Software Related Articles
VIEW ALL ARTICLES
Frequently Asked Questions (FAQs)
The current and on going trends in text analytics are growing awareness, surge in data and increasing demand for real time analytics
Text analytics is segmented on the basis of verticals. The industry verticals include BFSI, telecommunication & IT, retail and ecommerce, healthcare and life sciences, manufacturing, government and defense, energy and utilities, media and entertainment, travel and hospitality, and others (education, research, construction & outsourcing). The healthcare and life sciences segment is the fastest growing segment in the text analytics market due to the growing demand to tackle big data and deliver valuable insights from it.
The text analytics market is projected to grow from $3.2 billion in 2016 To $8.8 billion by 2022, at a Compound Annual Growth Rate (CAGR) of 17.2% during the forecast period.
Major vendors in the global text analytics market include SAP SE (Walldorf, Germany), International Business Machines Corporation (New York, U.S.), SAS Institute, Inc. (North Carolina, U.S.), OpenText Corporation (Ontario, Canada), Clarabridge, Inc. (Virginia, U.S.), Megaputer Intelligence, Inc. (Indiana, U.S.), Luminoso Technologies, Inc. (Massachusetts, U.S.), MeaningCloud LLC (New York, U.S.), KNIME.com AG (Zurich, Switzerland), Infegy, Inc. (Missouri, U.S.), Lexalytics, Inc. (Massachusetts, U.S.), and Averbis (Freiburg Germany). These vendors have adopted various organic and inorganic growth strategies, such as new product launches, partnerships and collaborations, and mergers and acquisitions, to expand their presence in the global text analytics market further.
The major growth drivers of the market include the growing need for social media analytics, and increasing need of predictive analytics for businesses. The challenges faced are Lack of awareness, skilled workforce, and other operational challenges.