Frequently Asked Questions
What are the current trends that are driving the text analytics market?

The current and on going trends in text analytics are growing awareness, surge in data and increasing demand for real time analytics

In which vertical most of the industrial companies are deploying text analytics solutions?

Text analytics is segmented on the basis of verticals. The industry verticals include BFSI, telecommunication & IT, retail and ecommerce, healthcare and life sciences, manufacturing, government and defense, energy and utilities, media and entertainment, travel and hospitality, and others (education, research, construction & outsourcing). The healthcare and life sciences segment is the fastest growing segment in the text analytics market due to the growing demand to tackle big data and deliver valuable insights from it.

Where will all these developments take the industry in the mid- to long-term?

The text analytics market is projected to grow from $3.2 billion in 2016 To $8.8 billion by 2022, at a Compound Annual Growth Rate (CAGR) of 17.2% during the forecast period.

Who are the top vendors in the market, and what is their competitive analysis?

Major vendors in the global text analytics market include SAP SE (Walldorf, Germany), International Business Machines Corporation (New York, U.S.), SAS Institute, Inc. (North Carolina, U.S.), OpenText Corporation (Ontario, Canada), Clarabridge, Inc. (Virginia, U.S.), Megaputer Intelligence, Inc. (Indiana, U.S.), Luminoso Technologies, Inc. (Massachusetts, U.S.), MeaningCloud LLC (New York, U.S.), KNIME.com AG (Zurich, Switzerland), Infegy, Inc. (Missouri, U.S.), Lexalytics, Inc. (Massachusetts, U.S.), and Averbis (Freiburg Germany). These vendors have adopted various organic and inorganic growth strategies, such as new product launches, partnerships and collaborations, and mergers and acquisitions, to expand their presence in the global text analytics market further.

What are the drivers and challenges of the text analytics market?

The major growth drivers of the market include the growing need for social media analytics, and increasing need of predictive analytics for businesses. The challenges faced are Lack of awareness, skilled workforce, and other operational challenges.
Text Analytics Software in Latin America
Comparing 29 vendors in Text Analytics Software across 126 criteria.
0 Experts are advising
48 buyers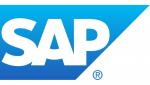 SAP incorporates text analytics in its SAP HANA platform. SAP HANA platform offers comprehensive functionalities and is a suite comprising of linguistic, statistical, and machine learning capabilities. SAP HANA is helping companies accelerate their business processes by incorporating text analytics into a widely accepted platform. Text analytics provides a vast number of entity types and analysis rules, which help industries analyze text in a more comprehensive and detailed manner by making use of data obtained from text sources in multiple languages. The languages supported in a company's text analytics software include Arabic, English, Dutch, Farsi, French, German, Italian, Japanese, Korean, Portuguese, Russian, simplified Chinese, Spanish, and traditional Chinese.
Read less
Read more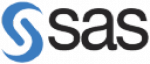 SAS provides a plethora of solutions related to text analytics with their product SAS text miner. The features that distinguish the SAS text miner from its competitors are as follows: Provisions to evaluate large data sets using high-performance text mining features. A user-friendly and flexible interface which conforms to Windows accessibility standards.
Read less
Read more