Voice biometrics is a user verification technology that identifies the unique voice patterns through the speaker's real-time conversation or voiceprints that are captured through various physical and behavioral factors, such as tone, pronunciation, speed of speech, emphasis patterns, and accent of the speakers. Voice biometrics Softwares are being used in various application areas, such as access control and authentication, fraud detection and prevention, and forensic voice analysis and criminal investigation.


360Quadrants recognizes the below-listed companies as the best voice biometrics solution-
Top 10 Best Voice Biometrics Softwares 2020:

NICE
Nuance Communications Inc.
LEXISNEXIS
Uniphore Software Systems Private Limited
Verint Systems Inc
Pindrop Security
Phonexia
Aculab
AimBrain
Transunion
VISIONARY LEADERS
Visionary leaders in voice biometrics solutions markets are the leading market players in terms of new developments such as product launches, innovative technologies, and the adoption of growth strategies. These players have a broad product offering that caters to most of the regions globally. Visionary leaders primarily focus on acquiring the leading market position through their strong financial capabilities and their well-established brand equity.
DYNAMIC DIFFERENTIATORS
Dynamic Differentiators have established players with very strong business strategies. However, they have a weaker product portfolio compared to the visionary leaders. They generally focus only on a specific type of technology related to voice biometric solutions
INNOVATORS
Innovators in the competitive leadership mapping are vendors in the voice biometric solutions market that have demonstrated substantial product innovations as compared to their competitors. The companies have focused on product portfolios. However, they do not have very strong growth strategies for their overall business, when compared with the visionary leaders.
EMERGING COMPANIES
Emerging companies have niche product and service offerings. Their business strategies are not as strong as that of the established vendors. The emerging top voice biometrics solutions vendors include the new entrants in the market, emerging in terms of product portfolio and geographic reach, and require time to gain significant traction in the market.
Voice Biometrics Solutions
Comparing 25 vendors in Voice Biometrics Solutions across 100 criteria.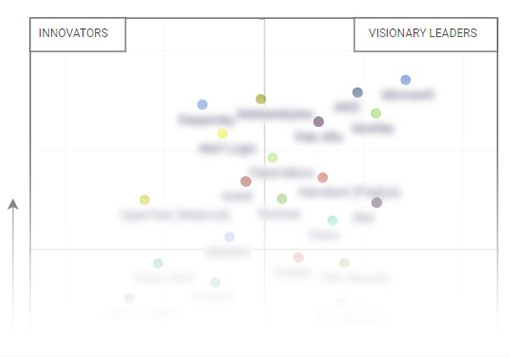 360Quadrant For Voice Biometrics Solutions, Q2 2022
The 20 Companies That Matter Most And How They Stack Up
599,864 professionals have used our research sine 2010