 (6 Reviews)
NORTHROP GRUMMAN CORPORATION in Unmanned Aerial Vehicles
Colorado, USA
1994
$10BN to $50BN
Company Overview
Northrop Grumman's UAV products include:
Bat UAS – It is a medium-altitude, multi-mission Unmanned Aircraft System (UAS). It can be configured with multiple sensor payloads for maximum mission flexibility.
Global Hawk - It is the leading supplier of persistent intelligence, surveillance and reconnaissance information.
Firebird - This product line supplies an established airframe with autonomous mission capability. It comes available in manned, autonomous and optionally piloted configurations.
Fire Scout - It is a combat specific, autonomous helicopter system that delivers real-time Intelligence, Surveillance, Reconnaissance, and Target-acquisition (ISR&T), and battle management to strategic users without depending on manned aircraft or space-based assets.
Northrop Grumman's majorly offers HALE Unmanned Aerial Vehicles, medium range UAVs, short range UAVs, and combat UAVs. It also provides a range of products and solutions in information and services, electronics, aerospace, and technical services to its global customers. The company's unique offerings for the UAV market also include a high-altitude long-endurance system known as the Global Hawk system which is used for real-time high-resolution imagery of land masses for threat awareness; the Tritron system which offers ISR functionality over oceans and coastal regions; BAT which is an affordable, medium altitude, multi-mission unmanned aircraft system, among others.
NORTHROP GRUMMAN CORPORATION Popular Comparisons
Evaluated against 102 key buying criteria
Buyer, Education, SME
Vice President,
Company Name Classified
"Best Minehunting UAV"
This is the only high-speed UAV mine hunting system in the world and our organization is really happy with the results.
Buyer, Engineer, SME
Head - Product Development,
Company Name Classified
"Longer Wait Times for Delivery"
We had ordered for Northrop''s Triton drone and had to wait longer for longer than expected time for the product to finally reach us. The company must really work on their logistics part.
Buyer, Software, SME
General Manager,
Company Name Classified
"Longer Wingspan"
The best part about Northrop''s Global Hawk is that it has a wingspan of 131 feet, which makes it easier to fly longer distances without even refueling.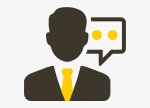 Industry Expert
Other,
Company Name Classified
"Average Flight Control Capability"
It was really sad to learn that Northrop''s drones had flight control system failures, which wasn't expected, and that further lead to the drones causing accidents. Felt like a total failure.
Buyer, Aerospace, Enterprise
Vice President - Sales,
Company Name Classified
"Best in Class Communication System"
Northrop offers numerous commercial and government satellite and line-of-sight communication options.
Questions And Answers
Have a Question? Ask here.
No Questions
Create an account or sign in to view this content
No Photos / Videos
#1
Solutions Offered / Site Visualization
#2
Features and Functionality / Hardware
#3
Functionalites / Security
#4
Functionalites / Surveillance
#5
Solutions Offered / Aerial Imaging
NORTHROP GRUMMAN CORPORATION QUADRANTS
NORTHROP GRUMMAN CORPORATION has chosen it's strengths in these 3 territories