(6 Reviews)
Wisconsin, USA
1979
$1BN to $5BN
EPIC SYSTEMS CORPORATION in Electronic Health Records (EHR) Software
EPIC SYSTEMS CORPORATION Overview
EpicCare provides following features:
Enrollment and Eligibility- It offers to enroll for member demographics, coverages, and benefits information.
Customer Relationship Management- Provides outstanding service and manages correspondence with members, vendors, and employers in one integrated database.
Portals for Providers & Member Services- Provide a full picture of health and membership information for the members and a secure web portal for providers to interact with and view managed care information.
Utilization Management- Enables to take advantage of medical necessity criteria and network-based provider recommendations at the point of service so that providers and staff can make financially responsible decisions about members' care.
Care Management- Epic EHR allows case managers to attain the best thinkable outcomes with tools to proactively recognize high-risk patients, close care gaps, manage care delivery and ensure upcoming services are covered.
EPIC SYSTEMS CORPORATION USP
The company's core competency lies in its EHR software —about one in four physicians in the US use EpicCare (an EHR solution for large hospitals and healthcare systems). Epic Systems provides healthcare management software that integrates financial and clinical information across inpatient, ambulatory, and payer technology systems. The company offers scheduling and registration tools, billing and managed care administration applications, inpatient and outpatient core clinical systems, electronic health record (EHR) applications, and health information exchange software solutions and services for the management of hospital pharmacy, emergency, surgery, radiology, laboratory, and intensive care departments. The company is rightly placed as one of the best EHR software.
EPIC SYSTEMS CORPORATION Popular Comparisons
Evaluated against 73 key buying criteria
EPIC SYSTEMS CORPORATION strengths and weaknesses
Weaknesses
Service not very receptive

Customer support/service is not very receptive to user friendly changes that are requested when it comes to simple tasks that could be made easier by the input of a button or checkbox in certain areas.Downtime for service can also be problematic if it needs to be performed during work hours

Show More

UI not user-friendly

The interface is very outdated and clunky. Also, there is a lot of redundancy.

Show More
See More
EPIC SYSTEMS CORPORATION Reviews
Buyer, Diagnostics Center, SME
Manager,
Company Name Classified
"Easy charting and navigation"
The search bar tool is very helpful for navigating through the charts when information is difficult to find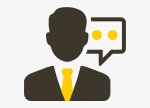 Industry Expert
Other,
Company Name Classified
"UI not user-friendly"
The interface is very outdated and clunky. Also, there is a lot of redundancy.
Buyer, Physician, SME
Manager,
Company Name Classified
"Would love to recommend"
It is most widely used EHR system across the globe due to its universal approach that makes this software very user friendly.
Buyer, Hospitalcare,SME
Senior Product Manager,
Company Name Classified
"Good Patient Workflow Management "
It is very helpful while scheduling procedures and tests for patients because one can see exactly when in the day would least interrupt their care.
Buyer, Diagnostics Center, SME
Manager,
Company Name Classified
"Very easy and intuitive"
Epic is easy for new users to learn and is intuitive. Many older doctors have changes from using paper charts to Epic on their computers and they did not have an issue with the change. The tech support from the Epic team is amazing during the transition.
EPIC SYSTEMS CORPORATION Questions And Answers
Have a Question? Ask here.
No Questions
Create an account or sign in to view this content
No Photos / Videos
Top EPIC SYSTEMS CORPORATION Features
#1
Support / Implementation
#2
Features Offered / Clinical Documentation
#3
Solutions Offered / Record Management
#4
Features Offered / Patient Workflow Management
#5
Features Offered / Multiple Medical Provider Access
EPIC SYSTEMS CORPORATION QUADRANTS
EPIC SYSTEMS CORPORATION has chosen it's strengths in these 3 territories