Learn more about Animation Software
Best Animation Software
Best Animation software allows consumers to create video files with moving images. Users can simulate a combination of 2D, 3D, hand-drawn or computer-generated visuals, sometimes with the ability to add audio or external effects, depending on the specific application. These systems are most commonly used by filmmakers working on films, television shows, and advertisements, as well as graphic artists who create promotional products and website platforms for different industries.
The animation is the most diverse and fastest-growing industry in today's internet world. The animation is widely used in different fields as per the needs of customers. The presence of animation in our lives can be realized through its extensive use in several places. It is simply treated as a powerful medium of expression. Animation can be seen in short and feature film modes, moving images, gifs, motion graphics, video games, IT interfaces, special effects, smartphone apps and other modes. In animation, your imagination is your only limitation—through animation, businesses can communicate a deep message that may otherwise be very difficult to explain. There are many types of animation techniques have been developed as per the different situations.
Top 10 Animation Software
Adobe Animate
Animaker
Powtoon
Vyond
Blender
Cinema 4D
Keyshot
Maya
Flipbook
Harmony
Adobe Animate: Adobe Animate animation software is leveraged to create vector graphics and animations for video games, websites, internet applications, TV programs, and online videos. The solution supports ActionScript scripting, rich text, video and audio embedding, and raster graphics.
Animaker: Animaker animation software is popular among indie animators and business users alike. It comes with numerous decks and premade templates that can be used for making videos, infographics, and other attractive and useful animations.
PowToon: PowToon animation software features a simple, intuitive, and easy-to-use interface. Professionals across departments prefer this platform for its user-friendliness—this solution does not require any design, technical, or artistic experience. It includes royalty-free media files that make the creation of engaging content even easier.
Vyond: Vyond animation software enables business users to create videos easily and cost-effectively. Professionals use it to develop character-driven tales and attractive data visualizations that viewers find engaging. Users across skill levels, job profiles, and industries use it to produce powerful media.
Blender: Blender animation software is an open-source 3D animation and modelling software used in a host of applications such as animated feature films, visual effects, art, interactive applications, video games, and architectural visualizations. Blender3D offers a wide range of tools that form upon keyframe animation. The 3D animation software support inputs from motion capturing software. The software can track the camera movement to allow you the seamless integration of both the real and imaginary world. It is a more advanced tool used to create an armature for your 3D character.
Cinema 4D: Cinema 4D animation software offers a gentle curve for learning and high-speed feature suitable in the television, advertisements, and various motion graphics. Cinema 4D is powered by OpenGL that controls the depth of field and screen space reflection effects efficiently. Cinema 4D adds up with a large range of intuitive tools for character animation. Cinema 4D has an extensive library of preset scenes, material, and objects. The software can dissect complete scenes and develop concepts without time modelling.
KeyShot: KeyShot animation software enables easy rendering and 3D modelling for enterprise users. With this solution, users can import 3D models, correct lighting, set camera angles, and render in minutes. KeyShot is designed to work even with simple laptops and low-performance configurations. Plugins and add-ons can be used to extend the existing functionalities of this software.
Maya: Maya is one of the best animation software tools to create or develop games, 3D scenes, movies, or people. Maya 3D animators is a highly customizable user interface. Maya 3D comes with an advanced CG compositing program (MatchMover). This program allows users to combine 3D rendered elements with motion data from film sequences by tracking the camera's movement. It can create flying logos, titles sequences, branding, etc. It uses a comprehensive tool to model complex objects like fur, hair, clothing, fluids, and particles.
Digicel FlipBook: FlipBook animation software supports scanning physical drawings with a TWAIN-compliant scanner or webcam via a Wacom tablet. It is a great tool for professionals who like working with traditional animation techniques. Digicel FlipBook is available in four versions i.e Lite, Studio, Pro and Pro HD.
Harmony:
Harmony animation software includes the tools that are needed to handle cutout, paperless frame-by-frame and traditional animation workflows from scanning to compositing and 2D or 3D integration. Harmony Server offers additional capabilities for animators using Harmony who want to share their files and manage assets from a central database that is located on a server.
Market Overview
Animation Industry is expected to hit $478.1 billion by 2025, with an 8.5 per cent CAGR rise in 2020-2025. With the increase in implementation of best animation software for cartoon characters, games and movies across the different industry verticals is expected to bolster the best animation software market during the given forecast timeframe.
Besides this, increasing internet service has increased the market for animated content among various citizens of different ages. Gaming systems such as Sony PlayStation, Microsoft Xbox and Nintendo often exploit the usage of 3d graphics tools for 3D architectural simulation, special effects, video game editing and others that build advantageous business conditions for the industry for animation software.
During 2019, 3D animation category kept the largest share of the Best Animation Software Industry. The market for photo-practical animation has increased exponentially with the emergence of practical, conceptual, and revolutionary videos. In contrast, 3D animation software is increasing due to its precise visual effects and extremely graphical data for different verticals of the industry. 3D animation software also offers various advantages including a strong sense of perceived notion, concept simulation and ideas in the form of graphics, and several others.
For several years, the advertising and entertainment industry has become the principal area for animation applications. With the growing proliferation and development of mobile internet in smartphones, huge opportunities have been generated for 3D gaming, animated images, movies and others that will fuel the demand for animation software. Besides that, development in foreign animated films, in particular 3D animated films, is likely to drive business expansion.
There are different animation styles available in the market today. 2D animation is the traditional animation method and is still preferred by traditional animators. However, most of the designersprefer3D animations it is more attractive and gives a realistic experience. It gives a feeling of authenticity to visual media. Modern 3D animation software are easy to use, helping cut down learners' time and effort and generating more practical and task-oriented results.
3D Animation software enables users to unleash their creativity by developing movies, rendering characters, and adding voiceovers and music. The three key stages of 3D animation are motion graphics, modelling, and rendering. After these stages, visual effects (VFX) are added. 3D animation software is often combined with drawing software, video editing software, and 3D modelling software. The software is ideal for marketing, training, and research activities, as it enables users to easily attract attention and portray processes that either do not exist in reality or are not evident.
The 3D animation market uses several software for delivering colorful information. The 3D Animation software ranges from the professional high-end ones to the affordable low-end versions. It is digitally modeled and manipulated by an animator. The animator creates a 3D polygon mesh to manipulate the object by using special 3D modeling software. A mesh usually includes many vertices that are connected by edges and faces, which give the visual appearance of the 3D environment. The software has a superior ability to present exact motion movement which gives the more realistic and exciting visual output.
Today, 3D animation is a leading tool for advertising and mass communication. It is not only useful for attracting viewers for particular products or services but can also be used to depict the overall standard and vision of a business.
COMPETITIVE LEADERSHIP MAPPING TERMINOLOGY
The competitive leadership mapping showcased provides information for best Animation Software. Vendor evaluations are based on two broad categories: product offering and business strategy. Each category carries various criteria, based on which vendors have been evaluated. The evaluation criteria considered under product offerings include the breadth of offering, delivery (based on industries that the vendors cater to, deployment models and subscriptions), features/functionality, delivery, product quality and reliability, and product differentiation. The evaluation criteria considered under business strategy include geographic footprint (on the basis of geographic presence), channel strategy and fit, vision alignment, and effectiveness of growth (on the basis of innovations, partnerships, collaborations, and acquisitions).
VISIONARY LEADERS
The best animation software in this category are:
DYNAMIC DIFFERENTIATORS
The best animation software in this category are:
INNOVATORS
The best animation software in this category are:
EMERGING COMPANIES
The best animation software in this category are:
Types of Animation
There are various types of Animation software which the users can master their skills according to their specific industry needs. These are:
2D Animation - 2D Animation is when sequences and storylines are rendered in a 2D space rather than a 3D room. Such applications also include a large toolbox of tools that enable the artists control the animation in a variety of ways, including by fine-tuning crucial things including pacing to make it appear cleaner. 2D animation is commonly used in numerous art fields and is now frequently used given the emergence of 3D animation.
3D Animation - 3D animation involves the usage of a computer program to simulate three dimensional artifacts and simulated worlds. Next, the animators build a 3D polygon mesh with various attached vertices to give it structure. The mesh is then modified by giving it an armature, a rigid frame that can be positioned in different positions to make the item appear. The artist instead takes use of the program after rendering certain artifacts and backgrounds to create scenes that are far more lifelike than 2D animation.
Stop Motion - This method includes placing an entity or individual against a backdrop in a specific posture, and taking a image. Instead, the items concerned are subtly changed before another picture is taken. It is close to conventional 2D animation in that the illusion of movement is created by providing various objects.
Claymation - Clay animation is a kind of stop-motion that's common enough to be used as a technique of its own. It includes the same method except for almost all actors, artifacts, and backdrops clay (plaster molds) is used.
Cel Animation - This was the conventional approach used until machines were used to construct 2D simulations. Cel animation includes drawing several subtly different pictures, and then painting them on translucent sheets called a cel. This process is largely outdated because output is much more time-consuming and expensive.
Motion Graphics - Motion graphics concentrate on creating moving text icons and simple images interactive and informative presentations. Motion graphics can be both 2D and 3D, and in advertisements, photo explainers, sports events, news and other TV outputs you can see them everywhere. Appropriate animation of characters is usually beyond the reach of motion graphics, but certain of the main animation concepts relate even to motion graphics.
Why Use Best Animation Software?
Animated content can seem like a unique business trend, which was far less popular in other industries until recently. But if you've seen a video illustration or whiteboard simulation on the website of a random organization that could explain the increasing demand for this app. Hand-drawn drawings or animations produced by a machine are no longer solely for film and TV shows.
An interactive video with animated effects is also a powerful tool for brand marketing and knowledge rising of goods or services. This material allows you to illustrate complicated procedures or vision points with vibrant visual effects and is quickly posted on social networks and common sites for video hosting. Animated photographs are a strikingly modern type of collateral marketing and consumer interaction and are enjoyable for designers and audiences alike.
Of course, if you learn an animation device, or anyone on your staff, these abilities will be used to draw characters and scenes for mere entertainment. Animation has never been more successful with kids and adults alike on a screen. The potential studio will continue at the work desk, adding action to the sketches and concepts of your company for the purpose of informing and empowering a wider public for business decisions.
Who Uses Best Animation Software?
There are certain individuals or departments who are a uses digital animation studios and software for pure entertainment purposes.
Content – The organization's creativity engine not only has the most immediate advantages from special effects such as animation, but it also likely employs people with a huge lead on digital art or art-minded interests. Whether you have a forum or an online video portal or you want an engaging, eye-catching website, the marketing department should attach the best animation software solution to the production. Animated graphics will unlock fresh doors for marketing developers and drive advertised advertising to a completely new quality stage.
Marketing – Marketing activities can be directly related to other marketing programs based on the organisation's framework. In any case, marketing with best animation software help is a powerful, memorable way to reach past and future customers alike. It can come in the form of synchronized videos in your advertising materials, scattered around your website, or multimedia ads with a prominent animation dimension. Think how, as compared to more conventional material, you will react to animated ads and the possible benefits might become apparent.
Product – Product team's emphasis is on a variety of factors contributing to the overall purpose and function of the business. In the mind setting of this agency, graphic and interface activities can already be a regular issue for user interaction and tutorials and general website or device material. Animation introduction into the repertoire of the marketing manager will be an infusion of imagination and ideas against the lengthy list of tasks on their desks.
Production studios – Creative firms, such as film production companies and suppliers of graphic design software, provide a revolving door of ventures that could need or directly profit from these publishing resources. This is advantageous for a profitable organization in this way to at least have the choice and experience of animation in the event that a certain scenario calls for it, or the right opportunity for an animated feature occurs. Finally, film production firms are gradually moving beyond their skills in traditional filmmaking and video editing; animated films and TV shows are more common than ever.
Market Dynamics
Drivers
Growing adoption of visual effects in film industry
Increased demand for 3D mobile applications and games
Increase in the use of 3D mapping technology in navigation and geospatial analysis
Restraints
Threat from piracy of the content produced
Challenges
Lack of investment and government support
Low level of proficiency
Intense competition increasing price sensitivity
Opportunities
Emergence of virtual reality (VR) and artificial intelligence technologies
Advent of stereoscopic 3D gaming using 3D animation technology
Emerging 4D and 5D technologies to drive the animation market
Growing use of 3D animation technology in medical forensics
Benefits of Best Animation Software
Catches viewers interest - Some of the many advantages of 3D animation is that in certain cases, it provides comic relief and keeps it fascinating for audiences. This universal appeal produces a tremendous influence, especially in promotion. If you have their attention, your goods and services are simpler to sell to them.
Promotes Interactivity - Businesses use animation to keep their consumers involved. Imaginative design and effects help construct images that can elicit the interest of the viewer. This will make them feel more linked and more involved in your brand.
Generates Branding - Animation is useful for advertising. Companies may very easily illustrate the purpose of their company utilizing the technologies and imagery. A very well-made video illustration can always bind to their minds and render them a magnificent name. Therefore individuality would be generated and uniqueness enhanced.
Attracts Web Traffic - Animation's key benefit is that it can be shared to various sites. As there are millions of internet users within a day, you have a really strong chance of gaining access to the company. In comparison, Dreamgrow.com claims it will raise sales by 80 percent using video on a landing page. This is something that can be taken advantage of by small company owners..
Improves Cost-Effectiveness - Because animation creates photo-realistic representations of various goods and programs, companies consider it easy to fix mistakes and reach 100 percent precision. For each supplier the money and time saved through 3D technology differ. Critical thinking, however, says that any error that goes into the next production phase without restoration increases costs.
Best Animation Software Features
Aspect Ratio - Aspect Ratio is the proportional relation among image or frame position and orientation. Use animation software it is even simpler to construct aspect ratio. To maximize motion, you can even incorporate various aspect ratios for specific objects.
Developing Keyframe - Within the animation environment, keyframe refers to a single frame that an illustrator uses as a reference source to create the remainder of his work around. Filmmakers use keyframes like northern star - a driving power to focus their job. You can quickly build a keyframe for video animation software, and then plan the rest of the work around it. Animation apps can also be used to auto design facial animations from keyframes that have already been made.
Character Design -Want to create cartoon characters that look like Claymation? Or nature scenes where components are unrealistic? Making all kinds of characters and landscape designs with animation software is not only easier but also far more efficient.
Walks Cycle - In animation, walk process refers to a sequence of consecutive drawings that are looped to establish a character's movement. This functionality can be used to develop a loop over and again, thus ignoring the need to independently animate movement in each frame.
Retain Character Sheets - Best Animation software comes with the ability during development to build comprehensive character sheets. When you make a script or picture, you build character sheets and hold a list of all the characters to be built and included in the frames. These tapes include major character details like height, colour of the skin, outfits, way of speaking, pitch of voice, gender, etc. You may use this program to create a character sheet for quick reference while planning. This sheet may also be exchanged by members of the staff, maintaining continuity in character design.
Squash & Stretch - This function allows you to apply conflicting structural changes (squashed or stretched pose) to give characters a more versatile and natural looking feel. Otherwise, the characters would appear rigid & static.
Applications
Education - Everyone knows that human beings tend to remember graphical content than textual contents. And it is normal that animation can be used successfully for educational purposes to improve the learners and teachers' reception rates. Since graphics can positively affect the learners' reception quality, it will undoubtedly bring about extraordinary changes in people 's academic abilities.
Entertainment - There's no question that there are many applications in digital animation and film because maybe it's used widely for television because maybe it's the greatest application for computer graphics, because we know. Numerous top animation firms give various animation facilities that can be used for entertainment in a multitude of formats such as television , internet, and on the mobile devices. There are various animation series and films created for children and adults that can be enjoyed as normal live-action films.
Advertisement - If you recognize the advertising advantages of animation, they are very astonishing. Advertising is always about creative visualization and, therefore, it plays a major role in implementing correct advertisements that can recreate the audience's thinking by luring them to buy the promoted brand. The introduction of the internet has also contributed to the development of a digital medium where interactive ads can be used to scan and view advertising..
Marketing - Animation offers ads tons of imagination, which lets you hit more audiences. An interactive 3d overview of the advantages of the drug immediately and the conversion can be more effective.
In Scientific Visualization - It is widely used for research and analytical surveys to develop accurate and comprehensive scientific visualisation. It can be used efficiently to represent and create 3D models for a wide variety of items for realistic viewing.
Creative Arts - Graphics is widely used to illustrate and create the skills needed to attend some level of technological skill. An IT course tailored for the performing arts, for starters. These courses would use animation to provide education in the college, use various presentations and diagrams generated by animation.
Gaming - Finding a business sector where animation is used as extensively as in the gaming sector would be an impossible task. It is an industry in which anything relies on cgi, because most 3D models are produced with animation for gaming. It's the very basic on which all of a game is modelled and created. Read also our post on game business modelling activities for 3d character. All tasks such as texturing, illumination and rigging are carried out by many graphics experts according to the customer's requirements
Simulations - Simulations are used in regions where people's actual life training is risky or not controllable. Military simulation drills are one of the most suitable sources for this kind of animation use. Simulations are also used to train pilots without continuing to spend heavily in machines and energy, and without causing serious harm to trainees in the event of any breakdown. Different entities often utilize models to forecast the results of a variety of exercises.
Medical - These days, animation is commonly used within the healthcare industry. This helps practitioners and healthcare workers to easily picture the aspects of the human anatomy. Over the years the use of animation in the medical field has increased. Hospitals and other healthcare organizations have discovered the value of 3d therapeutic technology and integrate with trustworthy software services.
Architecture and Engineering - 3D animation significantly influenced the real estate and engineering marketing mechanisms. For architecture the conceptual projects tend to be clarified in a concise way to future clients. The significance of 3d animation in architectural design is that it can be produced quickly and at affordable price.
Trends associated with Best Animation Software
Technology is disappearing - In particular, feature-film animation has been an internal war with studios such as Pixar and DreamWorks seeking to out-engineer one another to produce high-end character development and special effects that none have ever produced. As a result, production companies have spent millions of dollars, basically becoming IT corporations with developer teams generating stories to illustrate their latest solutions. Now technology is becoming less disruptive in the design process thanks to simpler, more intuitive tools and designers can actually come back to doing what they love which is telling stories.
Distribution Platforms - The proliferation of modern television, over-the-top and web platforms provides unparalleled possibilities for animated programming through a broad variety of forms, genres and formats. All modern platforms are for musicians and galleries to open up the globe. Now anyone in their basement can create a compelling story and the world will get a chance to see it. So it can be as popular as any movie release if it reaches its audience. That was never feasible before.
Digital imagery - If you enjoy animation and digital photography, you're not limited to seeing it on a television any more. Headsets in digital and virtual reality, interactive artificial rooms, holograms, massive flat screens are pouring out into the universe surrounding us on handheld apps. Animation and visual storytelling will drive the business, particularly in the VR sector.
Globally distributed workflow - To other companies, the concept of an internationally dispersed workforce isn't fresh, but it's a little different to animation development. Offshore outsourcing has definitely been going on for years, but the animation is incredibly interactive, at its finest. To support a story achieve its maximum potential, teams will communicate and exchange their ideas. The connective technology hasn't been up to the job until recently. Now, finally, the cloud obsoletes many of those limitations.
New voices - Almost all of these developments are reducing the obstacles and entry costs for upstarts worldwide. That means we're going to hear from a large number of people and view points that weren't part of the animation industry previously. In a world where imagination is the realm's coin, that means we'll all be a lot richer.
Recent Developments
In December 2019, Maxon, the developers of professional 3D animation software solutions and Red Giant creators of unique tools for editors, VFX artists, and motion designers, announced that the two companies have reached a definitive agreement to merge.
In April 2019, Maxon Computer which develops 3D animation software acquired Redshift Rendering Technologies which develops the award-winning Redshift, the world's fastest production-quality, final-frame GPU renderer.
In February 2019, Powtoon, a creative platform that lets users make awesome videos and animated presentations acquired Showbox which is a cloud-based video creation platform enabling brands to become video powerhouses
In January 2019, Autodesk, Inc. acquired a preconstruction platform called BuildingConnected to gain access to the construction network. This acquisition will present an opportunity for robust digital construction for the deployment of best animation software and will create a positive environment for the market to grow.
In March 2017, Bandai Namco Holdings, Inc. invested $18.49 million to acquire Japan-based Anime Consortium to further add animation content in its plans and projects.
Employment Opportunities in Best Animation Software Industry
Today, 3D animation has a great scope and can be found everywhere. The animation industry is growing at a fast speed, generating a great deal of employment for those who have a passion for it. It is widely used technology to produce any sort of realistic, fantastic, pragmatic and innovative images. The field has a bright future by getting new innovations all the time.
The professionals need to use technologically advanced tools like plug-ins, hardware, software, dynamics, and physics. The deep knowledge of the technical aspect is a big challenge for the production of next-generation digital animation. The following sector that employs animation experts including Advertising, Online and Print News Media, Film and Television, Cartoon production, Theater, Video Gaming and E-learning.
Nowadays, the advertisement segment hires the most number of animation experts, graphics and VFX professionals on a regular employment basis. People in this profession usually work full-time. Work opportunities exist in the animation includes graphic designers, multimedia developers, game developers, character designers, keyframe animators, 3D modelers, layout artists, etc. The diversification of services and the growing demand for specialization like motion capture, rigging, and control over animation software solutions are excellent opportunities for 3D professional growth. There are many opportunities that exist in both government and private sector enterprises. With experience and technical proficiency, sky is the limit for your imagination.
The Job of a 3D Animator
The job of a 3D animator is to give life to an inanimate 3D objects through movement. It is up to the animator to make 3D objects seem like they are alive and kicking. 3D animators work on video games, television, movies, and commercials. 3D animator's job is to make an audience forget that the 3D objects animated by him or her are not actually real. A 3D animator can be thought of as a performer, expertly pulling the strings of a 3D creature.
The Present Scenario
The animation is considered as a unique branch of technology which can bring matchless value for the business and entertainment industry. The possibilities are limitless and are extensively used everywhere. An increase in the adoption of best animation software by industry verticals for movies, cartoons, and games is expected to fuel the growth of this market. The animation industry is going through many changes to survive in the tough competition in the industry. The advancements of techniques and technology can make the animation process easier and less complicated than traditional animations.
The advent of computer technology and the increase of satellite channels has encouraged the animation industry to the next higher level. As a result, several new animation courses have been introduced by many education institutes. An Animators need to possess specialized skill and passion for creating animation regardless of the tools used in the process.
There are several animated Fonts and Titles can be used to make a stylish impact by winning attention and keeping the audience engaged. The results or styles vary from easy moving characters to paying respect to social heroes to advertise your product clearly and easily to the masses. The growing adoption of visual effects technology in movies, increasing demand for 3D mobile applications, games and increasing use of 3D imaging in mapping geospatial coordinates is also a major driving factor for the 3D animation software market.
Animation Software Limitations
The best animation software has some possible limitations that include-
3D animation

is quite expensive due to the amount of expertise needed and the requirement for numerous software programs.
The animation needs skill, time, and money. Any mistake at any point in the creation process can turn costly.
Some information on real-life learning will be missed in the animation program.
3D animation lacks simplicity, due to which many animated films are still made using 2D animation.
In a few cases, a whole lot of effort, time and resources spent on a 3D project may not be as expected.
Learning and understanding best animation software can be difficult because of the number of tools available for the artist to use and the tough learning curve.
Sometimes, the quality of the image is hampered, especially if the 3D effect is applied in post-production
Despite a few shortcomings, the animation is often the ideal choice for large-scale media and entertainment projects. No other visual medium can match 3D animation when it comes to giving stunning and concise results and engaging audiences with superior realistic effects. Messages expressed through 3D animation are understood a lot faster and more efficiently when compared to text or 2D imagery.
Best Animation Software
Comparing 60 vendors in Animation Software across 136 criteria.
I am looking for Animation Software that is
Animation Software Related Articles
VIEW ALL ARTICLES
Frequently Asked Questions (FAQs)
3D animation is popularly used in the television, media, and graphics industries to meet client needs. Animation creation software is designed to help illustrators and animators create motion through frame-by-frame. The frames are stretched together to produce a content of video or graphic movement. It is a useful tool that is adaptable and it makes animated effects easy to generate.
Animation software has simple system requirements and all major configurations are worked out. When users upgrade the machine with the new hardware and tools, the tools for making animation should function well on it.
Hybrid technology greatly bolsters the 3D animation app development speed. 2D and 3D animations are mixed in this technology to create a realistic viewing experience. This is expected to increase the profits for the global 3D software animation industry. Toon shading and photo-realistic techniques have increased the scope of hybrid animation even further. This technique greatly increased the picture production and the visual effects in the film industry as a whole.
Yes, it is easily possible to have third-party integrations with animation software. The service vendor generally explains the integration process during the time of purchase to avoid any confusion.
Animation creating software is a robust system that can be used directly from start frame by frame to construct pictures, scenes, and characters. Video editing program, though, will only operate on already generated video content-it can not be used to produce pictures of scenery or character.
Send your Business Requirement to Multiple Vendors in one go.
Requirements from other buyers (32)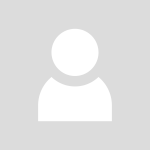 Buyer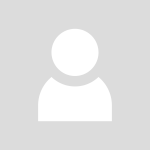 Buyer
ashadul islam's requirement
09/09/2023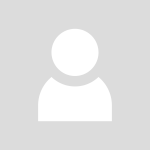 Buyer
Amrit Singh's requirement
25/08/2023
"I want character animations."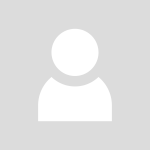 Buyer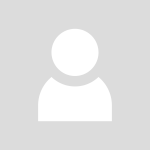 Buyer
mason blowe's requirement
30/04/2023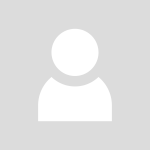 Buyer
mohamed hegab's requirement
26/03/2023
"FARM PUPPETS CONTENT PACK"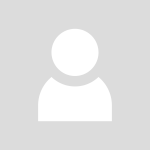 Buyer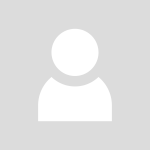 Buyer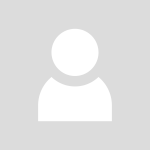 Buyer
SARA mazzolari's requirement
26/06/2022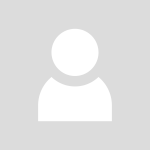 Buyer
Aleksandar Jovanovic's requirement
15/02/2022
"How much to use Mixamo for commercial purposes? Annual license."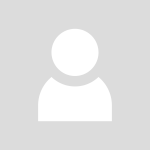 Buyer
Johann MEAUX's requirement
01/01/2022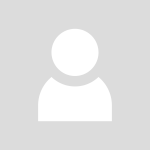 Buyer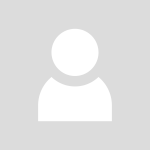 Buyer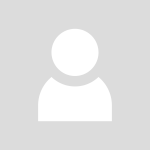 Buyer
11/11/2021
"i need the demo for zepeto app."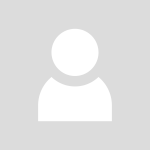 Buyer
Shashi Dino's requirement
10/11/2021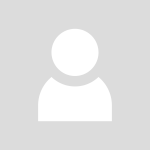 Buyer
Hajadalansow's requirement
04/11/2021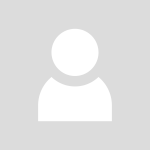 Buyer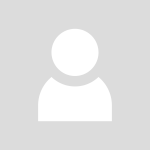 Buyer
Suzanne Lewis's requirement
01/10/2021
"Enterprise package options"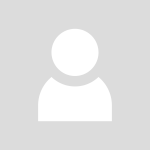 Buyer
Robert redden's requirement
26/09/2021
"Since I cannot find a crew to produce my screenplay, I am going to try to animate it"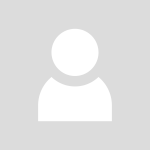 Buyer
Bui van toan's requirement
23/09/2021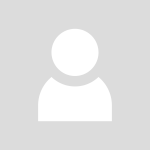 Buyer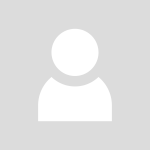 Buyer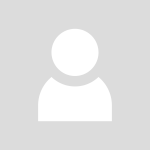 Buyer
rohan sharma's requirement
30/06/2021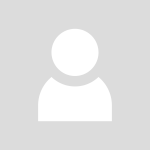 Buyer
dustin j delvalle's requirement
15/03/2021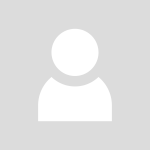 Buyer
gulmohar bawane's requirement
11/03/2021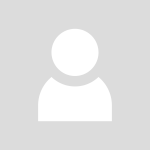 Buyer
09/03/2021
"Pricing Request for TV Paint 1) Educational, Perpetual License, Windows and standalone - 15 licenses 2) Commercial, Perpetual License, Windows and Standalone - 8 licenses"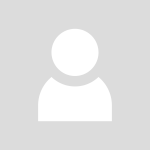 Buyer
Daniel James's requirement
19/02/2021
"I want to use viddyoze demo for a test"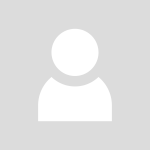 Buyer
Вадим Комаров's requirement
12/02/2021
"Какого года эта версия "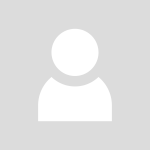 Buyer
SINAN MAJEED's requirement
01/02/2021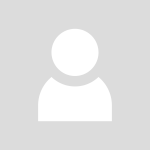 Buyer
28/01/2021
"Total Pack with Life time... Please Price conform me"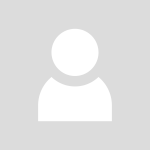 Buyer
JESSICA XAIZ's requirement
04/01/2021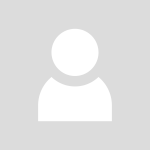 Buyer
500+ Animation Software buyers negotiating "Group Buying Deal" through 360Quadrants