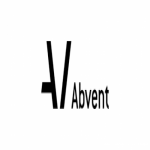 (2 Reviews)
Twinmotion Pricing & Demo
Twinmotion Overview
Twinmotion Architecture Software is real-time involving 3-dimensional architectural visualization software. High-quality images, panoramas, and standard or 360 degrees VR videos can be easily produced with the help of this software. It unites an icon-driven interface with the power of Unreal Engine. It is used in the field of architecture, construction, urban planning, and landscaping professionals. The software transfers BIM or CAD models into enthralling real-time experience quite easily.


Twinmotion Pricing
It is free to use by most of its customers. The Twinmotion Pricing starts from $379 for professionals. It is free of cost for students and educators looking to use Twinmotion Architecture Software for learning, educating, or researching and not for any commercial work.

Detailed pricing for this company has not been disclosed, but it is in line with the leading competitors in the market. Most software companies and vendors require you to contact them with details so they can offer competitive personalized pricing based on your needs. For the best Twinmotion Pricing plans, contact the vendor.
Twinmotion Demo
It is very easy to use and mostly understandable by its users. Free demos are available on the introduction to Twinmotion. Webinars related to this software is also available on the website. Also, support for Twinmotion is community-based.
Features
Unprecedented Real-time Quality
Use of realistic physically-based lighting and shadowing and also includes more than 600 PBR materials that make it look convincingly natural

Manage editing options that provide the same quality of scenes as the final one
Smart Assets
Brings life in to the scene with sounds, human and animal characters, and even high-resolution plants

Includes more than static props in the Twinmotion library
Easy Functionality
Provides an intuitive interface that takes out the hardship of working

Dragging a slider can make changes easily to form realistic scenes
Multi-platform Development
Deliver content on various platforms like desktop, console, and mobile applications

Available for both Windows and macOS as it is in tune with all BIM software
Twinmotion USP
Twinmotion Architecture Software creates immersive visualizations faster and very easily than any other software. It is easy to learn and use regardless of the project's complexity or size. It is for anyone who wants to create remarkable visualizations. Depending upon the users and his needs, it offers different licensing options. It is both user and pocket friendly.
No Frequent Comparisons
No Strengths or Weaknesses
Buyer, Chemicals and Materials, SME
Project Manager,
Company Name Classified
"Standard tool"
This tool is the right software for professionals. It has additional features like an alluring walkthrough and VR experience which are great. It is great for urban designers and landscape architects. Overall, it is great real-time rendering software.
Buyer, Power, SME
Chief Manager - Marketing,
Company Name Classified
"Pocket-friendly System"
Twinmotion is available free of cost for its users till now. Although it is free, it does not mean that it is not equipped with up-to-date features and services. This is the best platform to work for designers.
Questions And Answers
Have a Question? Ask here.
No Questions
Create an account or sign in to view this content
No Photos / Videos