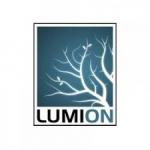 (2 Reviews)
Lumion Overview
Lumion Architecture Software is a 3D rendering architecture software developed for architects and designers. If the client has a 3D model, it helps design and cover it with materials and displays it in its local context. The software helps to design interiors and exteriors and showcase the impact of lightning and shadow. It aims to turn the rendering process into an easy, streamlined experience thus helping save time and effort.


Lumion Pricing
The Lumion Pricing is different for the different versions. The prices are excluding the taxes and it can be bought online. The Lumion Pricing plans are as follows:
Lumion- 1499 Euro

Lumion PRO- 2999 Euro
Lumion Demo
Lumion Architecture Software provides a free trial for interested users for 14 days. The user has to sign up and fill personal details name, country, location, and email address. The free trial provides 15% of the content library.
Features-
Soften hard edges and Tilt-shift
Use edges slider feature to smoothen sharp edges to give the realistic look.

Change the plane of focus and blur the foreground and background using the Tilt-shift.
Hand-drawn outlines and photo matching
Communicate the form of design with the "hand-drawn" outline effect.

Place a 3D model in a real-life photograph and match them to the model.
High-quality people models
Add high-quality animated 3D people from aXYZ Design.

Use Lumion Pro to get 325 animated 3D people in various poses and doing different actions.
Merge projects
Merge content from a project file with the current project.

Work on a single project with multiple people using this feature.
OpenStreetMap
Put models on the map using OpenStreetMap.

Pick any location on earth using this functionality and generate corresponding 3D maps using 2D data.
Lumion USP
Lumion Architecture Software is designed exclusively for architects and designers. It helps create designs without any professional training and lessens the rendering process. It enables smoother workflows and gets aesthetic results suitable for client presentations. The software is fully compatible with SketchUp, Autocad, 3DS max and others.
No Frequent Comparisons
No Strengths or Weaknesses
Buyer, Construction, Enterprise
General Manager,
Company Name Classified
"Better aesthetics"
With a diverse set of tools like atmospheric rain and snow, high-quality people models and aurora borealis, Lumion ensures high-quality aesthetics for its models.
Buyer, Education, SME
Vice President,
Company Name Classified
"Fast and efficient"
Lumion enables smoother workflows and faster rendering processes compared to other software in the industry. It doesn't require being a professional or having a technical skillset for using the advanced functionalities of the application.
Questions And Answers
Have a Question? Ask here.
No Questions
Create an account or sign in to view this content
No Photos / Videos