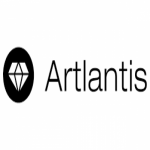 (2 Reviews)
Artlantis Overview
Artlantis architecture software is a 3D rendering and animation application that allows designers with quick solutions to create high-resolution animations. Artlantis architecture software targets the architecture, urban designing, interior designing, and industrial design visualization markets. The software comes with an in-built library, but users can create their own textures to the library and then add it to the drop-down window, for later use.


Artlantis Pricing
The Artlantis Pricing for a user can range from 150€ to 650€. The user can upgrade from the latest version (2019 version) by paying 150€, and upgrading from earlier versions would cost 250€. The users need to pay 650€ to obtain a new full license.
Detailed pricing for this company has not been disclosed, but it is in line with the leading competitors in the market. Most software companies and vendors require you to contact them with details so they can offer competitive personalized pricing based on your needs. For the best Artlantis pricing plans, contact the vendor.
Artlantis Demo
Artlantis provides a free demo to its users with a trial period of 30 days. The users can use this software during this period for designing, photo, and video editing and get access to all the in-built features of the latest version.
Features-
Interactive Visuals and Interface
Keeps the user engaged with the in-built interactive tools, that makes designing much easier and allows real-time previewing

Efficient and clear interface with minimum glitches makes the software easy to learn and use
Viewpoint Library and Global Illuminati
Allows the user to save several viewpoints, in both perspective and parallel projection, which later can be edited as many times as the user wants

Creates and uses in-built features to deliver images which have realistic lighting in relation to the actual geographical location
Video Editor
Allows the user to edit a video and blend images and sounds in the video, for obtaining the best result

Helps in correcting the transitions and frame speeds, to make the video smoother and more elegant
Adaptive Anti-aliasing and Universal
Reveals the area which needs to be edited, and anti-aliasing features with optimized calculations and minimum rendering correct the image without affecting the original quality

Supports several formats such as DWG, OBJ, 3D formats and many more, with the software being compatible on almost all platforms
Artlantis USP
Artlantis architecture software is a 3D rendering and animation application that uses cloud storage, enabling the designers or architects to use and edit their designs anytime they wish to. It makes it easy for the users to depict their ideas and concepts to the end client as the designs are almost as realistic and precise as the end result will be.
No Frequent Comparisons
No Strengths or Weaknesses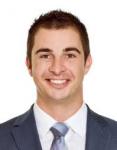 "Creating Custom Templates"
The reasonably priced feature software allows users to create their own templates, which they can use for future use too.
Buyer, Automotive, Enterprise
Vice President,
Company Name Classified
"Easy Editing"
Files and designs from other platforms can be imported in this software, and can be easily edited and corrected in respect to lights, precision, grains and many others.
Questions And Answers
Have a Question? Ask here.
No Questions
Create an account or sign in to view this content
No Photos / Videos