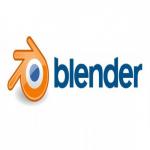 (2 Reviews)
Blender Architecture Pricing & Demo
Blender Architecture Overview
Blender Architecture Software is an open-source 3D creation suite that supports 3D pipeline, modelling, rigging, animation, simulation, rendering, compositing, and motion tracking, video editing and game creation. It is well suited to individual and small studios benefitting from its unified pipeline and responsive development process. The application is cross-platform which runs well on Linux, Windows, and Mac computers.
Blender Features
Rendering and Modeling
Supports creation of renders through Cycles which is a high-end production path tracer

Provides extensive modelling toolset including sculpting, retopology, modelling and curves
Sculpting, animation and rigging
Provides power and flexibility through digital sculpting tools which are required in several stages of the digital production pipeline

Provides an extensive set of animation and rigging tools used in short and feature films
Grease Pencil and VFX
Allows combining 2D and 3D right in the viewpoint, allows drawing in 3D space which can be used to make traditional 2D animation, cut-out animation, motion graphics etc.

Allows importing of raw footage, tracking, masking areas and reconstruction of camera movements live in the 3D scene through camera and object tracker
Simulation and Pipeline
Offers powerful simulation tools with libraries like Bullet and Mantaflow

Allows integration of multiple pipelines
Video editing, scripting and interface
Provides efficient tools for video editing

Features extensive Python API, and tools required for scripting and customization

Allows customization of Ui, window layout and shortcuts
Blender Pricing
There is no blender pricing. Blender is a free and open-source 3D creation suite. It can be easily downloaded and utilized for various requirements. Users are free to use Blender for any purpose including commercially or for education. For the best Blender pricing plans, contact the vendor.
Blender Demo
Blender Architecture Software provides several demos and is a free to use and download, open-source software. Blender Cloud provides a tutorial, textures, pipeline tools making–of and production files at 9.90 euros per month.
Blender Architecture USP
Blender Architecture Software is a free and open-source 3D creation suite which supports the entirety of the 3D pipeline. Advanced users employ Blender's API for Python scripting to customize the application and write specialized tools. It is known for its features in modelling, sculpting, animation and rigging, grease pencil, rendering, simulation, video editing, scripting, VFX, interface and pipeline.
No Frequent Comparisons
No Strengths or Weaknesses
Blender Architecture Reviews
Buyer, Software, SME
General Manager,
Company Name Classified
"Efficient application"
Blender has outstanding and versatile capabilities. It is one of best modelling and advanced sculpting tools available.
Buyer, Technology Consultant
Senior Consultant - Marketing,
Company Name Classified
"Best professional 3D design package"
Blender is powerful capable of modelling, sculpting, animation, UV, simulations etc. and has everything required to make something 3D.
Questions And Answers
Have a Question? Ask here.
No Questions
Create an account or sign in to view this content
No Photos / Videos