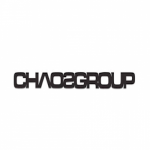 (2 Reviews)
V-Ray Overview
V-Ray Architecture Software is an intelligent architectural visualization rendering software. Industrial designers, product designers, and architectures make use of it mostly. It is also used for visualizations and computer graphics in industries like media, entertainment, films, and computer games production. It consists of various tools that designers can use to create anything. V-Ray Architecture Software connects with a lot of design applications including 3ds Max, Revit, Rhino, SketchUp, etc.


V-Ray Pricing
Depending on the user's purpose, whether educational or commercial, the V-Ray pricing changes. V-Ray pricing starts from $60 per month to $80 per month for commercial users. This price may reduce annual or perpetual subscription. The subscription to V-Ray for students is $99 per year for any one application. But, the students may buy the V-Ray EDU COLLECTION at $149 for its all applications.
V-Ray Demo
It provides free videos to quickly start using their platform. Help documents and webinars are also some of the resources available to assist the users with all its operations.
Features-
Rendering
Delivers powerful rendering to choose between super-fast GPU and CPU or Hybrid according to the project's requirements

Integrates automatic understanding of the scene to optimize rendering so as to get the output at a higher quality and faster rate
Lighting
Facilitates adaptive lights mode that drastically speeds up the rendering

Gives easy visualization of real-world scenes with the help of a lighting analysis tool
User Interface
Track history of already rendered images in the V-Ray Frame Buffer

Allows smart asset editor structured in an intuitive folder
Camera
Enables GPU-accelerated bloom, glare, dust, or scratches for increasing photorealism.

Provides Automatic exposure and Auto white balance camera options make rendering more natural
Geometry Management
Import and export V-Ray scenes from other applications

Create natural glass and fabrics with the tools
V-Ray USP
V-Ray Architecture Software is very fast and easy to use. It works smoothly with Rhino, 3ds Max, SketchUp, etc. It has an extensive material library and resources. Large varieties of options are available for visualization rendering. It is a very realistic option to visualize any plan. Its light setting is compatible with the other architectural software. The animations designed with the help of this software are great and quickly made. With all these features, this platform is pocket friendly too.
No Frequent Comparisons
No Strengths or Weaknesses
Buyer, Construction, Enterprise
General Manager,
Company Name Classified
"Smart Performance"
This platform is very fast and reliable and can handle any type of complex or large projects.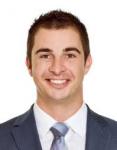 "Integration"
V-Ray integrates itself with other applications that make it even more useful. The pricing model is also quite convenient.
Questions And Answers
Have a Question? Ask here.
No Questions
Create an account or sign in to view this content
No Photos / Videos