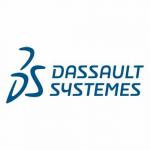 (2 Reviews)
Homebyme Overview
Homebyme Architecture Software is an easy to use online 3D space planning architecture software developed by Dassault Systèmes SE. It helps build house plans, furnish, and customize a project in 3D and also make realistic images to share. The software helps users experiment with thousands of colours, materials, and popular products and brings ideas to life.


Homebyme Pricing
The Homebyme Pricing comes with a lot of features like unlimited projects and realistic renderings, five 360 degree images, and professional usage rights. The Homebyme Pricing is as follows:
Monthly subscription- 35.39 dollars

Yearly subscription- 352.82 dollars
It provides services such as drawing and decorating and charges additional rates for them.
Homebyme Demo
Homebyme architecture software can be used for free if the user has an account registered on the official website. Credit card information is not required for using the free version. The free version includes three projects and three realistic renderings.
Features
2D drawing and 3D modelling
Create and build house plans and view them in a 3D model.

Furnish and customize products with branded and popular products.
Product customization
Customize the project using various tools like 3D modelling.

Bring and share realistic images for the company 's clients.
Presentation tools
Attract the attention of clients by making the model aesthetic during a presentation.

Use a wide variety of tools to make the project look realistic.
Convert home plan and measurement
Convert home plan with the help of Homebyme if the client is unable to do it.

Measure the dimensions of the property to make accurate 3D modelling.
Building Information Modelling
Represent the physical and functional characteristics of a facility digitally.

Acquire insights into how the design will turn out even while designing.
Homebyme USP
Homebyme Architecture Software is a web-based software for interior designers, real estate agents, and furniture brands and helps to develop 3D experiences and 360-degree virtual tours for visualization of home. It also provides additional services such as drawing, decorating, converting home plans, and measuring homes on behalf of their clients.
No Frequent Comparisons
No Strengths or Weaknesses
Buyer, Construction, Enterprise
General Manager,
Company Name Classified
"Additional services"
Homebyme architecture software ensures that clients are happy with not just their 3D experiences but by also providing additional services like converting home plans and measuring homes.
Buyer, Manufacturing, SME
Chief Product Officer,
Company Name Classified
"Helps to visualize"
Homebyme not just helps in designing the projects but also helps in visualizing it in 3D. It customizes and creates realistic images to share across several platforms and devices.
Questions And Answers
Have a Question? Ask here.
No Questions
Create an account or sign in to view this content
No Photos / Videos