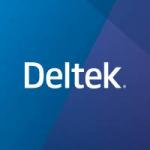 (2 Reviews)
Herndon, Virginia, US
1983
$101MN to $500MN
MASTERSPEC Pricing & Demo
MASTERSPEC Overview
Masterspec Architecture Software is designing software that allows companies and users in building software and unique specifications, that can be used for expediting the creation of content. The software helps users in achieving the end product quickly by omitting the smaller details. The embedded technology makes the task of designing and editing easier and speeds up the updates too.


Masterspec Pricing
Based on the number of practitioners, Masterspec Pricing ranges between $300 to $900 and maintenance fee ranges from $11.25/per month to $33.75/per month.
The Masterspec Pricing subscription plans are:
1-5 Practice Size - $300 (License Fee) + $11.25 (Monthly Maintenance Fee)

6-10 Practice Size - $300 (License Fee) + $15 (Monthly Maintenance Fee)

11-30 Practice Size - $900 (License Fee) + $33.75 (Monthly Maintenance Fee)
Masterspec Demo
Masterspec Architecture Software provides free demo on the software for 14 days, where the users can design software with codeless designs.
Features-
Bills of Materials
Structures out the components and raw materials which will be required by the company to deliver the final end product to the client

Ensures that all features are present and all technical bugs and glitches are looked upon
Document Management
Provides DMS under which a key feature is that the documents or folders can be accessed only by few individuals, saving the enterprise from the theft of ideas and designs

Creates a database of all existing plans and designs which are arranged systematically, making it easy for the user to search or retrieve any existing document easily
Building Information Modelling
Facilitates the user to use the plethora of existing features and insight, to effectively plan and design software

Allows optimum and intelligent utilization of the resources and workflows to increase profitability and productivity
Contract Management
Manages contracts between the company and client, and looks after the betterment of both the parties, saving them from any financial risk

Analyses the performance and spend analysis of the company and accordingly allocates the resources
MASTERSPEC USP
Masterspec Architecture Software is a fully-featured architecture software that serves enterprises and agencies and provides them with solutions in webpage and web application designing. The software aims at providing fast designing solutions by scratching off minute intermediary details.
No Frequent Comparisons
No Strengths or Weaknesses
Buyer, Energy and Utilities, SME
Vice President - Marketing,
Company Name Classified
"Huge Backup Storage"
Masterspec can have storage of designs for 15-20 years and those designs and plans can be accessed with ease by the user.
Buyer, Manufacturing, SME
Chief Product Officer,
Company Name Classified
"Great Presentation"
The simple interface makes it easy for the company to depict their concepts and ideas to the clients though various presentation tools.
Questions And Answers
Have a Question? Ask here.
No Questions
Create an account or sign in to view this content
No Photos / Videos