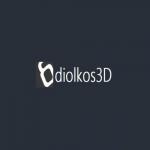 (2 Reviews)
Diolkos Overview
Diolkos architecture software is a complete and autonomous designing software. Diolkos architecture software covers all the aspects of road design projects which include highways, local and collector roads, service roads, etc. 3D visualization helps with effective design outputs along with better and accurate quantities measurements. Multiple road projects can be completed in a go with the simple user-friendly interface and the digital terrain model helps with the quick calculation of the whole project in a short period of time.


Diolkos Pricing
Diolkos Pricing stands at $2117 on a yearly basis. Diolkos Pricing doesn't depend on different variants, the website offers only one variant.

Detailed pricing for this company has not been disclosed, but it is in line with the leading competitors in the market. Most software companies and vendors require you to contact them with details so they can offer competitive personalized pricing based on your needs. For the best Diolkos Pricing plans, contact the vendor.
Diolkos demo
The software can be used on a 30-day trial basis. FAQs and tutorial videos on the website provide more information regarding the product features.
Features-
Cross-sections
Provides visual cross-sections of roads during the designing face for better detailing and processing.

Assigns materials, layers, length, width for easy visualization along with the extensive building of typical section library for reference.
Simple design
Design plan, profile, and complex diagrams with superelevation rate, pavement, drainage layer, and V85.
3D models and rendering
Produces real-time 3D presentation of designed road.

Generates 3D animation in real-time across any platform along with customizable features to correct the anomalies.
Construction
Programming construction machines based on the project data help in accurate construction parameters.

Conversion of measurements into any SI unit for better computability with different types of values in the project.

Collected data can be transferred to the worksite and fed into the machine to control preparations.
Diolkos USP
Typical cross-section libraries in the Diolkos architecture software provides a wide range of material, values, and design features. All types of roads can be designed with the help of the software with the 3D visualization to design the corridor infrastructures with ease and simplicity. Multiple road projects can be embedded into the system at once for better productivity. Support assistance by civil engineers with great experience provides better insight during the course of the project and reduces the number of technicalities. Document import along with Autodesk support provides easy access and transfer of CAD files.
No Frequent Comparisons
No Strengths or Weaknesses
Buyer, Software, SME
General Manager,
Company Name Classified
"CAD compatible"
CAD compatible platform helps with the (dwg) files to function properly with ease and provides complete access to the user across various interfaces.
Buyer, Construction, Enterprise
General Manager,
Company Name Classified
"Plotting and layout with ease"
With 3d modeling and Autodesk features, designing complex road systems becomes easy and effortless making the design task hassle-free.
Questions And Answers
Have a Question? Ask here.
No Questions
Create an account or sign in to view this content
No Photos / Videos