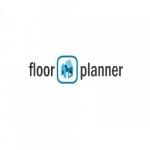 (2 Reviews)
Floorplanner Pricing & Demo
Floorplanner Overview
Floorplanner architecture software is an intuitive, web-based room design application for interior designers, homeowners, and real estate agents. It's an easy-to-use solution that allows all to design optimized office developments and lavishly decorated homes. Floorplanner architecture software utilizes flash programming technology and provides multiple options for, objects and furniture to allow users to come up with interactive floor plans and share designs with clients online.
Floorplanner Features
Intuitive Editor

Allows creating a first-floor plan in minutes to give offices, homes, or restaurants a clear view once the floor plan is ready.
Allows entering dimensions or adjusting measurements by clicking and dragging to make the aspects bigger or small.
Trouble-free Designing

Allows creating a design of a home or office and displays an overhead view. It also renders all projects including prop additions and other changes in 3D thereby giving a design more life.

Allows switching between 2D and 3D to see how the changes would appear from a real situation.
Social Media Exposure

Allows to share or print designs across multiple social media platforms. It supports the sharing of projects via Facebook, direct email, Twitter, and embedding into the website. This helps to connect with the clients and share details of the project with ease.
Floorplanner Pricing
Floorplanner Pricing provides a straightforward enterprise pricing structure with three plans- free, plus that costs $5 per month and pro that costs $29 per month. Floorplanner Pricing is very minimal with a lot of features for the project.
Floorplanner Demo
There is a video available on YouTube that gives a brief introduction about the software along with its features and benefits offered by the architectural software.
Floorplanner USP
Floorplanner architecture software is cloud-based room design software which means the user doesn't have to download and install the program to use it. Just sign up for an online account and start designing almost instantly without leaving the web browser. It works perfectly on any device and offers a flat learning curve with great tutorials to hold hands when things go haywire.
No Frequent Comparisons
No Strengths or Weaknesses
Buyer, Construction, Enterprise
General Manager,
Company Name Classified
"Advanced Features"
Floorplanner is pretty rich in features considering its simple drag-and-drop interface. What''s more, is that its Chrome and iPad apps are pretty useful as well. It also has a navigation feature for user convenience.
Buyer, Manufacturing, SME
Chief Product Officer,
Company Name Classified
"Simple and Comprehensive"
There are data options available for approach, displacement, and distance. The app is very comprehensive even online. Floorplanner makes everything look professional.
Questions And Answers
Have a Question? Ask here.
No Questions
Create an account or sign in to view this content
No Photos / Videos