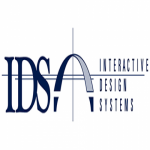 (2 Reviews)
Bridge Designer Pricing & Demo
Bridge Designer Overview
The Bridge Designer Architecture Software is a free educational application and software package designed to provide middle-school and high-school students with a realistic introduction to engineering through the design of a highway truss bridge. The software initiates through an authentic and hands-on design acquaintance. It offers realistic instruments to model, probe, and optimizes a steel highway bridge, rooted in realistic specifications, constraints, and performance criteria.

Bridge Designer Pricing
The software is ingenious software that is geared towards helping engineers construct bridges with powerful structural integrity. Bridge Designer Pricing is not published in public but to avail the Pricing, teams and agencies who are interested in the solution have to request for the enterprise pricing data from the IDS sales team through phone or from a web form.
Detailed pricing for this company has not been disclosed, but it is in line with the leading competitors in the market. Most software companies and vendors require you to contact them with details so they can offer competitive personalized pricing based on your needs. For the best Bridge Designer pricing plans, contact the vendor.
Bridge Designer Demo
It is free in the public domain. It is manifested and intended for educational use. To avail the demo, the team or agencies interested in the solution have to request a demo directly from the vendor.
Features-
User-friendly design
Integrate extensive state-of-the-art bridge designing tools

Analyze bridge structure to check whether it is under construction or already being used heavily

Accessible to users for swift and intelligent analysis of bridge design.
Optimized performance
Fosters to deliver fast analysis results because of enhanced and enriched solution engine

Optimize software performance while making sure that the system is not overtaxed
International standard compliance
Create compliance with internationally-set and acknowledge standards

Helps bridge designers to ensure that the design adheres to regulations so that it won't encounter an issue at a later time
Graphical results
Provides simulation which is easy to understand

Analyze results in easy to ingest graphics
Bridge Designer USP
Bridge Designer Architecture Software features a distinct and user-friendly interface and optimal design solution function. It performs multiple loading and code checking of small to medium span bridges. This application is available and useful in the architecture, construction collection, and engineering.
No Frequent Comparisons
No Strengths or Weaknesses
Buyer, Construction, Enterprise
General Manager,
Company Name Classified
"Design calculation reports"
Enables fully calculated design reports instantly in a useable and easy-to-check format. It helps to choose the appropriate analysis mode for the project stage: line beam, finite element analysis, all combined and integrated with traffic load optimization.
Buyer, Oil and Gas, Enterprise
Global Head - Service and Product Development,
Company Name Classified
"Section designs"
It helps to create and define material and geometry to enable the calculation for bridge sections in graphical surroundings. It also helps design girder components through an interactive interface.
Questions And Answers
Have a Question? Ask here.
No Questions
Create an account or sign in to view this content
No Photos / Videos