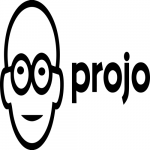 (2 Reviews)
projo Overview
Projo Architecture Software provides all-in-one solutions for architectural offices. All processes of a larger architecture or engineering office are integrated and it maps them thus making the entire structure process simple. It offers various functions such as personal administration, deployment planning projects and employees, project controlling, liquidity planning and calculates overhead costs thus making the entire structure convenient as well as efficient.


Projo Pricing
The Projo Pricing includes basic fee and license per month and it is as follows-
190 Euros (basic fee) + 20 (Euros license fee per month)
Projo Pricing is divided into three categories for migration packages. They are as follows:
M- 490 Euros
L- 990 Euros
XL- Not listed (Contact the company directly)
There are no hidden costs and there is a 6-month money-back guarantee.
Projo Demo
Projo Architecture Software provides a free trial for an office for approximately 50 employees. The interested users have to sign up for a demo account. The paid version has many features like HR and project management, working time measurement, etc.
Projo Features
Personal administration
View personal data of employees and change details such as address.

Administer employees centrally in the main office and provide monthly excel download which contains data regarding holidays.
Working hours
Allows employees to book time for external projects on their own after informing the project manager.

Displays overtime statuses updated and allow employees to enter their working hours.
Absences
Request absences such as vacation or overtime compensation in the "personal area."

Coordinate vacation time by the employees in the calendar and get application, approval process through notifications.
Project controlling
Shows the profitability of a project through project controlling.

Displays the performance level curve when project managers enter the performance level in projects.
Offers and invoices
Generates offers and cumulative invoices automatically.

Creates the layout of offers and invoices easily in the company's own design.
projo USP
Projo Architecture Software provides all- in- one solution that integrates all activities and makes it centralized. Its simple user interface makes it easy for the employees to write or edit details and discuss. The layout of the software is such that there is clear communication and brings convenience.
No Frequent Comparisons
No Strengths or Weaknesses
Buyer, Construction, Enterprise
General Manager,
Company Name Classified
"Simple and convenient interface"
Employees can easily record their data or edit their details easily over the software, thanks to its convenient User Interface.
Buyer, Manufacturing, SME
Chief Product Officer,
Company Name Classified
"Transparent structure"
Features like project planning controlling, creating offers and invoices and recording absences makes the communication and structure of the office more transparent.
Questions And Answers
Have a Question? Ask here.
No Questions
Create an account or sign in to view this content
No Photos / Videos