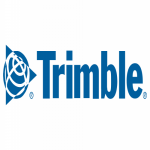 (2 Reviews)
California, USA
1978
$1BN to $5BN
SketchUp Architecture Software Pricing & Demo
SketchUp Overview
SketchUp Architecture Software is a computer program specifically used for a variety of drawing applications like film and video game design, interior design, architectural design, and even mechanical and civil engineering film. This is used to create great and striking 3D models of landscapes, interiors, furniture, and many more. This computer program's best advantages are its ease of use, given the fact that this is backed by powerful, high-quality characteristics, and efficient support.


SketchUp Pricing
SketchUp Pricing has a free version and the same is available via freeware. SketchUp Pricing Pro, on the other hand, is a paid version that costs $695 and comes along with added functions.
SketchUp Demo
There is a video on the site that guides through all the features and functions of SketchUp Architecture Software. No prior schedule booking is required to watch the video.
Features-
Easy to Use
It allows users to generate the kind of output they are required to deliver on a day to day basis with the help of editing push and pull features.
Customizable Palettes
It allows the user to rearrange, add, or remove palettes to fit their preferences, making it easier to navigate and find specific software commands.

It provides tools and features that allow 2D designs.
3D Warehouse of Trimble
Offers thousands of downloadable models that gives access to numerous shared files

Use powerful and productive tools that help to build plans, thus, also making the designing process very easy.
Design Sharing
It provides a computer-aided designing program that allows any designer and user to build and design anything they have in mind.

Enables practically anything with the help of the program. The product even enhances the power and novelty of the program
SketchUp USP
The reliable application helps users to create impressive 3D models of interiors, furniture, landscapes, and more. Its real forte is the ease of use which is backed by a set of powerful, professional-quality features and timely support. The program includes drawing layout functionality, allows surface rendering in variable styles, supports the third-party plug-in program, and much more.
No Frequent Comparisons
No Strengths or Weaknesses
Buyer, Construction, Enterprise
General Manager,
Company Name Classified
"Simple to Create"
With a basic drafted plan in AutoCAD, the massing model and the 3D modeling and editing features can successfully be made within minutes.
Buyer, Energy and Utilities, SME
Vice President - Marketing,
Company Name Classified
"Easy to Use"
This tool is an intuitive CAD solution that excels in creating and editing 2D and 3D concepts. 3D modeling tool quickly creates models, images, etc. Gives precise output in terms of quality.
Questions And Answers
Have a Question? Ask here.
No Questions
Create an account or sign in to view this content
No Photos / Videos