Learn more about Audio Editing Software
Best Audio Editing Software
Best Audio Editing Software is a package or stand-alone application used for recording, editing, or creating digital audio. Typically technicians and sound developers use audio editing tools to remove, blend, modify, and reconfigure audio pieces. This software also allows adding special effects; merge audio files and changing an audio device's stereo tracks.
Top 10 Audio Editing Software
Adobe Audition
Ableton Live
Logic Pro X
GarageBand
Audacity
FL Studio
Pro Tools
WavePad
Studio One
Sound Forge
Adobe Audition is among the industry's software. The design can be tailored to match the workflow. The app comes with all the right resources to edit and complete every audio project. Adobe Audition app is a full Windows digital sound clip creator with a multi-tracker recording device, amplifier and mixing console. This is one of the only systems allowing for the concurrent capturing of several sources in different files. Read More
Ableton Live facilitates limitless audio and MIDI channels and one can insert as many track levels as they like into the design. MIDI record, 256 mono input channels, and 256 mono output channels are also supported. In addition, users receive up to 70 Gigabytes of scripted sounds which users can use in their designs, up to 15 digital instruments and nearly 46 sound effects. Ableton supports nearly all formats of the file which includes WAV, AIFF, AIFF-C, FLAC, OGG Vorbis, RIFF, PCM, MP3, etc. Read More
Logic Pro X carries in the fold many amazingly awesome tools that make it brilliant audio editing software for both new users and advanced customers. Logic Pro X comes with all the simple functionality users will ever require in an audio editor, as well as the capability to seamlessly sync the sequencing of various songs in a project utilizing Smart Tempo. Also, Logic Pro X includes an arpeggiator that will instantly transform chords into rhythms to add a more dynamic feel to the songs. There are also a lot of scripted effects and textures in the system that users can easily access. Read More
GarageBand is perhaps more efficient than before and provides easy recording for newbies and professionals designed into every Mac. It's always the best app to start learning piano or guitar on an electronic device. GarageBand audio editing software is an online music production platform for macOS and iOS systems that provides a sound collection for designers to develop tracks or podcasts with a variety of touch equipment. The inventions can then be exchanged around the world. The audio library enables installation of sound recordings and samples. Read More
Audacity comes as music editing software suite that is compatible with both Mac and Windows machines and is regarded to be the most common audio editor for windows. The UI is really not beautiful but it allows editing tools easily accessible and can accelerate the workflow with its clean look. One-click patch and rebuild functionality are easy to use, and trials have performed well. Audacity provides a wide range of add-ons and editing results, which can be conveniently accessed from the main menu. Read More
FL Studio is the perfect key to unlock the imagination if users want to create modern slickest beats, right up to complete electronic dance soundtracks. FL Studio provides more than 80 ready-to-use plug-ins which include sample modification plug-ins, compressor, simulation and much more. There's also a large range of objects in FL Studio that users can use in the track, and can use nearly any third-party extensions to get more instrumental effects with support for VST specifications. FL Studio is certainly top-quality audio editing software. Read More
Pro Tools possesses potentially the cleanest audio editing UI that can easily integrate into any business processes. And with quick 64-bit processing and engine balancing to match, it's nice to improve productivity. Pro Tools Software provides an effective way to deal with big groups when thinking about efficiency. Pro Tools Software comes with a highly qualified virtual instrument allowing users to make incredible sounds. For many skilled producers and technicians worldwide this tool remains standard software. Read More
WavePad Audio editing software provides a seamless work process with ample functionality, but it does not dump users with needless resources. Compared to the others, the software has got comprehensive audio filters and effects. WavePad has noise reduction, audio standardization amps, and equalizers. WavePad tools such as frequency distribution, tone mixer, pop/click rebuild, text to voice generator provide a wide range of options to blend and divide sound clips. In addition to file format functionality, WavePad audio editing software has a broad set of special filters and plugins. Users perform a number of tasks which often include voice recording. Read More
Studio One offers users a simple interface to compose songs and record audio. It includes many comprehensive sound packages in the kit. It offers an elegant user experience with drag-and-drop functionality. It also comes in a free downloadable version. Studio One is a flexible programme with a variety of interesting and valuable functionality. Multiple tracks are enabled, and with Studio One's Chord Track app, people can easily build a simple demo of compositions and get an understanding of what they sound like. Chord Track offers features such as key adjustment, chord replacement and more for rapid prototyping. Read More
Sound Forge
audio editing software provides a range of music restore tools including the option to search vinyl albums straight through the system if users have a conversion panel for vinyl. This package for audio editing also provides a variety of settings and the usual effects users should add to the voice recordings. It is the fundamental audio editor that everyone uses. One of the great things for using Sound Forge is that the inbuilt toolbars and the user interface can be customized entirely by the user.
Read More
Market Overview
Audio editing software contains equalizer, mixer, sound filters, generator, and customizable effects instruments. The best audio editing software also includes analysis devices such as the waveform or histograms. Most applications for audio editing operate for different formats, such as WAV file forms, MPEG, OGG Vorbis, and Windows Media Audio (WMA).
Best Audio editing software also provides a wide variety of professional filterings such as bandpass filtering, Fast Fourier transform (FFT) filtering, high shelf filtering and others such as notch filtering and maximum equalizer (EQ) filters. Using non-linear editing method it definitely makes improvements to audio elements. Non-linear editing method is an audio, video, or photo editing process in which material is retrieved, updated, rendered, and played back each time as per specified editing paths.
In addition, best audio editing software also offers multitrack processing functionality that enables the blending and alteration of sound from multiple tracks leveraging real-time filters and effects. Also, the system enables users to compress and transform audio components from one format to some other format. Such file types usually contain MP3, FLAC, WAV, and many others like AAC etc. In order to provide improved and quicker user experience in audio editing, different organizations provide tailor-made or personalized tech solutions according to specifications.
The classic form of the audio recording production companies consists of a large catalogue of computer hardware for recording, mixing, and processing audio. The radical change of the studio equipment's recreation entirely within the mainframes has contributed to several adjustments in how songs are recorded. The audio device provided graphical interface reflects the formerly necessary hardware.
Over the last decade or two, the industry has registered strong growth levels with significant CAGR. As per the study, the demand for the software is projected to expand more aggressively during the projected timeline and with a higher sales percentage; it could also affect the global economic system. The demand for software still has the ability to affect its contemporaries as the industry's growth rate is driven by growing consumer demand, growing household incomes, creative goods, an extreme wealth of raw materials, and evolving user technology.
Digitalization has allowed vendors to provide innovative best Audio Editing Software with several features. Digital recording allows editing of each track independently. Most Software uses graphical representations of the audio data, which allows users to find, edit points. Non-destructive edit is another improvement enabled by the software. In addition to non-destructive editing, it also allows non-destructive overdubbing and punching-in as the tracks are recorded. Owing to this, the software has captured the attention of the majority of the end-users as most of them use computers and mobile devices to produce and record music.
Major growth drivers for the market include the growing digitization of instruments and increasing adoption of cloud-based software. The market faces the restraint of the availability of free composing software. The limited capability of software to play and capture music during live events is a challenge for the market.
COMPETITIVE LEADERSHIP MAPPING TERMINOLOGY
The competitive leadership mapping showcased provides information for Software. Vendor evaluations are based on two broad categories: product offering and business strategy. Each category carries various criteria, based on which vendors have been evaluated. The evaluation criteria considered under product offerings include the breadth of offering, delivery (based on industries that the vendors cater to, deployment models and subscriptions), features/functionality, delivery, product quality and reliability, and product differentiation. The evaluation criteria considered under business strategy include geographic footprint (on the basis of geographic presence), channel strategy and fit, vision alignment, and effectiveness of growth (on the basis of innovations, partnerships, collaborations, and acquisitions).
VISIONARY LEADERS
The best Audio Editing Software in this category are:
DYNAMIC DIFFERENTIATORS
The best Audio Editing Software in this category are:
INNOVATORS
The best audio editing software in this category are:
EMERGING COMPANIES
The Audio Editing Software in this category are:
Major Drivers
Growing digitization of instruments
Digitization is playing an important role in the media & entertainment industry. The music industry has evolved with several technological advancements. Digitization has changed the way how music is recorded, edited, and shared. Experts have moved from analogue audio processing to digital audio processing, offering some improvements over the output of analogue audio. More and more musical instruments are being digitized. These virtual instruments are cost-effective and offer the best experience to musicians. Users can play thousands of different virtual instruments through a single platform.
Increased adoption of cloud-based deployment
Vendors are increasingly offering cloud-based deployment for best Audio Editing software. Cloud-based deployment of Audio Editing Software has many advantages such as easy integration, better scalability, cost-effectiveness, and fewer technical issues over on-premises deployment. Cloud is encouraging emerging small-scale music producing companies to utilize the software, which help them back their music securely on the cloud at a reasonable price, as they only pay for the resources they use.
Restraints
Availability of free composing software
The software is a vital part of the music production process. Such solutions are being broadly used by professionals to record, edit, and mix music. Several commercial solutions powered with cutting-edge technology are available in the market. However, free music composing software has made it easier to produce music almost free of cost. The basic requirement for this software is a computer, a pair of monitors or headphones, and an audio interface. Users are adopting this software despite their limited features. One of the major reasons behind the adoption of free software is the rigid pricing of commercial software. Professional best Audio Editing software available in the market is very expensive, which some musicians cannot afford.
Opportunities
Increasing demand for AI-generated music
AI is gradually being adopted to support the music creation process. Many music producing software that uses AI to support music production has been developed. AI has influenced music composition in recent times, due to which the music industry has witnessed tremendous transformations over the past couple of years in terms of music production and listening to music. Audio Editing Software allows vendors to add AI algorithms to their solutions to smoothen the overall music production workflow. AI-integrated software can help end-users in writing melodies and songs, compose jingles, and refine music. AI inclusion will enable vendors to bring an easier user interface for the end-users of these workstations.
Growing media & entertainment industry
Media & Entertainment is one of the fastest-growing industries across the globe. The industry is eagerly adopting technological enhancements such as machine learning, data analytics, cloud computing, etc. Producers, filmmakers, music composers, and directors are using these technologies to provide the best experience to the audience. Over time, the industry is changing in context with music and sound effects. The increasing demand for high-quality sound effects in movies is a major opportunity for key market players. Radio shows, live music concerts, and online music shows are also contributing to the growth of the industry. Audio Editing is expected to play a major role in taking the industry ahead.
In the current market scenario, most of the vendors offer software solutions supported by macOS, Windows, and Linux. For the Android operating system, no commercial solutions are available in the market. Companies offer only mobile applications for Android, which do not have all the features. Mobile applications have limitations when it comes to producing the best quality music and sound effects. Key vendors can penetrate the developing regions by providing full-fledged solutions for the Android operating system.
Challenges
Playing and recording live music using audio editing software
Best Audio Editing software is helping composers, filmmakers, sound engineers, and other users produce high-quality music. This software is used for recording in studios as well as for recording live events such as music concerts, radio shows, etc. Using this software for studio recording is an easy task as the errors and flaws can be taken care of easily. However, accurately capturing live music is different and challenging. Errors made in live music events are tricky to handle. Sound engineers face challenges while recording multiple tracks and mixing sounds effectively in a live environment. Some solutions, which help users to tackle these issues partially, are available but they are not affordable.
Audio Editing Software, By Type
The best Audio Editing Software has been segmented based on type into editing, mixing, and recording.
Editing
Once a recording is complete, pieces of music need to be edited for refinement. The software provides a central interface that enables users to manipulate and mix multiple recordings and tracks into a final piece. This software provides a robust feature set for audio editing. The sets include basic functionalities such as cut, copy, paste, delete, and insert and advanced functionalities such as silence, auto-trim, compression, and pitch shifting. The software enables users to reduce the noise in recordings to create noise-free music pieces and to restore the audio.
Mixing
Mixing is one of the important steps in the process of music creation. In sound mixing, a source's volume level, frequency content, dynamics, and panoramic position are manipulated or improved. It helps users work with multitrack recordings by adjusting levels, panning, and time-based audio effects such as chorus, reverb, and delay. The software provides templates for mixing. Mixing is challenging during live performances such as radio programs, live music concerts, live TV shows, etc.
Recording
Audio recording is a primary step in the process of music production. Analog recording and digital recording are the two main methods of audio recording. Audio Editing Software is widely used for digital audio recording. They help record and store pieces of music generated from different sources. This software is very useful for recording music, songs, speech, radio, television, soundtracks, podcasts, sound effects, and nearly any other situation where complex recorded audio is needed.
Audio Editing Software, By Deployment Model
Based on the deployment model, the market has been segmented into on-premises and cloud deployment models. The selection of the most appropriate deployment model depends on various factors, such as the value proposition and economic factors. This section discusses the market size and growth rate of the software based on deployment models during the forecast period.
On-Premises
On-premises deployment model, which consists of the deployment of software and hardware at clients' premises, is expensive as compared to the cloud deployment model. On-premises deployment of Audio Editing solutions gives organizations the ownership of their data; helps manage risks and business processes, and adhere to the organization's internal policies and external compliance requirements. The growth of the on-premises deployment model is attributed to the flexibility to customize software as per an organization's dynamic requirements and data security and privacy. On-premises deployment involves investments in hardware, data management, and other infrastructure, along with the IT personnel necessary to support on-premises deployment model. Hence, it is mostly preferred by large organizations with diverse data and design requirements and sufficient resources. Organizations, where data security is the main concern, also prefer the on-premises deployment model.
Cloud
Cloud-based solutions offer multiple benefits, including rapid implementation, reduced setup and operational costs, less maintenance cost, 24*7 data accessibility, scalability, security, and ease of use for hobbyists, individual artists, and small-scale music production companies. The solutions are SaaS solutions hosted within the data centres or other facilities of the service provider. On-demand solutions are usually accessible through the internet and can be accessed from anywhere, anytime. These solutions are subscription-based and are easily customizable. Businesses are interested in cloud-based solutions owing to their multiple advantages, such as low operational expenses, ease of deployment, improved scalability, and ease of integration with other solutions
Types of Audio Editing Software
There are two different types of audio editing software. These are as follows:
Destructive Editing
Destructive editing alters the original recording files, rather than only modifying its playback specifications. Destructive editors are often referred to as Sample editors. Destructive editing actually adds encoding and manipulation to the audio files, which instantly alters the results.
Advantages of destructive editing
Typically an adjustment to the audio is noticeable automatically in graphical readers as the actual waveform is changed to suit the audio files.
The quantity of effects that can be added is practically infinite (although disc space available for "delete" data can be constrained).
Typically editing is effective to the same sample intervals.
The results can be generalised to a specific area explicitly defined.
It is normally reasonably quick to combine or export the recorded audio as no further processing is needed.
Limitations of destructive editing
If any effect has been added to the soundtrack, it generally cannot be changed. Normally this is minimised by the function to override the last operation executed. A destructive audio editor should usually retain several layers of undo history and several acts can be reversed in the chronological order they were added.
Edits will only be reversed in the opposite order they were added (first delete the most current update).
Real-time Editing
Real-time editing doesn't really automatically make updates but performs edits and encoding during a replay on the fly. If half of a song is erased, for instance, the erased audio data is not necessarily erased from the file, it is hidden and may be ignored on playback.
Advantages of real-time editing
Usually, the changes can be modified during recording, or at some specific time.
Modifications in any order can be reversed or changed at any time.
Many adjustments and changes may be 'layered' so as to be added as an effective sequence to the recording.
A set of effects can be modified in such a way that impacts are added in a different format, or that effects are introduced or omitted.
Many real-time editors enable effect scheduling such that adjustments to effect variables can be scheduled to occur during the audio playback at prescribed intervals.
Limitations of real-time editing
Normally the wave function doesn't reveal the compression effect till the audio is made by mixing-down or

rendered

to some other channel.
The amount of effects that can be added is restricted by the device's usable computing power or usable hardware.
Generally, it's not feasible to just have an impact on a section of a line. Typically, to add an effect in real-time to a section of a line, the effect must be programmed to switch on at some point and switch off at another.
When audio is replicated or transferred from one channel to another in multitrack editing, the audio in the latest track may sound very different from how it sounds in the actual track, because various real-time variations might be present in each track.
In certain implementations, combining or exporting the recorded audio may be sluggish due to the need to add both effects and compression.
What to Look For in Audio Editing Software
The audio editing software will enable users with all the resources for both sound mixing — reconfiguring loops, picking up ambient sound, masking tones — and creating music. Most editors let users directly attach equipment and headsets to the Desktop (or Mac) soundcard to capture the sound in real-time. Users can add elements, voice-over and other modifications from there before trying to export a final file as an MP3 file or as a WAV file that people can burn to a Disc. They also enable the Digital Interface of Musical Instrument (MIDI) so users can create artistic melodies as per a common standard.
Whenever users need to upgrade or create music files for use in a recording, search for editors that are closely coupled with video editing tools from the likes of Sony or Adobe. If users only have to convert or modify their own recordings or digitise and clean up an analogue set, stand-alone software should be enough.
A number of editors support Virtual Studio Technology (VST) plug-ins to increase the performance of the apps. These plug-ins will replicate the sounds of classical equipment or allow users access to a broader variety of effects than provided out of the box by the software. If you are seeing that the audio needs expand over time, make sure the software supports VST plug-ins.
Features of Audio Editing Software
Some best audio editing software are more advanced than others so think carefully how the requirements suit the strengths of the programme before you purchase. Here are a few features you might be prompted to invest in specialized software.
Auto-Duck Music - Using the ducking tool in the free software sound screen, users can generate a sound mask to incorporate music behind the soundtracks. That helps to make professional-quality soundtracks.
Multi-factor authentication - Users can control the blend, move the audio and configure the songs utilizing different simulation styles and various control surfaces.
Data Tracking - Users can display the feedback coming straight from the recording system by writing down the level metres or responding to the clip before the real recording begins.
Multitrack Clips - Clip-Z is retained when capturing the layering sounds as layered clips are picked. This is done to ensure there is no shortage of short clips at the back of the longer ones. Different instructions ease clip movement and offer customers an additional tool to modify actions in advanced applications for audio editing.
Timecode Overlay - The video section of the audio editing provides different media timecode overlays. Users can lock the video into it with the aid of an external monitor. The current time is indicated on the display of the overlay time code.
Multiple channel audio - Multichannel audio processes allow users to seamlessly differentiate multiple audio files to one single file. With the audio editing software, users can change specific channel routing and even configure the allocated channels.
Digital keyboard shortcut editor - Using this function to see whether a shortcut has been allocated to the keys users have chosen or not. A tooltip displays when users step over a button which displays all the information about that particular device. Users can see all the keys in the audio editing applications for pc by clicking the trigger key available on the keyboard interface.
Sound Effects - In software, gain metres, bandwidth metres, and reducing metres are all component of the audio effects. The frequency band can be used to recognise and correct fluctuations. The audio input level from the threshold metre can demonstrate how the audio signals in audio editing software are expanded and compressed.
Benefits of Audio Editing Software
Users can do a number of audio processing directly in the video processing app but a separate audio editing system will also come in handy when you need more advanced equipment. Here are some of the benefits of the best audio editing software:
Multiple platforms Compatibility - Applications for audio editing can also operate on Windows, macOS, Linux and other software applications.
Sound Inputs - The Audio Editing Software can capture new audio using a mic. Also, it can add current audio files to the software. In the very same segment users can add additional songs which encourage the addition of background music. Audio recording tools can edit sound files such as WAV, AIFF, MP2, MP3 or Ogg Vorbis.
Modulation - Using audio editing, users can change the rhythm, intensity and tone. The software for the audio processing will fade in and out the audio. Even users can cut, edit and paste sound files to delete any white noise. Users should adjust the amplitude and sound speed. They can even change the tone. Best audio editing software can do destructive and non-destructive encoding, too.
Better Quality Audio - Users need decent audio to go with it, to make a smoother picture. They can eliminate ambient noise and distractions with an audio editing programme. In the videos, users should update the original audio and even do voice-overs.
Non-destructive editing - Users can edit audio samples with non-destructive editing that can be put in whatever order they want. They can be changed in any way without modifying the audio file which was originally registered.
Signal Processing - Users can execute signal processing techniques in a real-time and non-destructive manner on a single section or on the entire audio file.
Audio Editing Software, By End User
The market has been segmented based on end-users into professional/audio engineers and mixers, electronic musicians, songwriters and production teams, artists/performers, music studios, educational institutes, and others.
Professional/Audio Engineers and Mixers
Audio engineers are also called sound engineers or recording engineers. Audio engineers set up and test sound equipment before events, broadcasts, and recordings. Audio Editing Software help sound engineers produce music by balancing and adjusting sound sources using equalization and audio effects, mixing, reproducing, and strengthening sound. Sound engineers are professionals who use this software to record, edit, mix, and master music to improve sound quality and add sound effects to recordings.
Songwriters and Production Teams
Songwriting is an art, a creative practice, and a key part of the music industry. In today's music industry, digital technologies play an important role. Audio Editing Software help songwriters write songs of different genres including pop, rock, jazz, classical, semi-classical, and more. The latest software provides songwriting tools. Songwriters are shifting to the software from the traditional pen and paper approach as they provide better results with cutting-edge technology and tools.
Electronic Musicians
Live music concerts have gained popularity over time. Electronic music is majorly played in such concerts. Electronic music is a genre of music that involves electronic musical instruments, digital instruments, and circuitry-based music technologies. Electronic musicians, including guitarists, drummers, keyboard players, etc., are the essential performers in these concerts. These musicians use Audio Editing to polish live music and offer better music experience to the audience. Apart from these users, Disc Jockeys (DJ) also play live music and use software.
Artists/Performers
Apart from music producers and directors, artists and performers use Audio Editing software for independent music production. Independent music production is unique and genre-specific practice. Individual artists and performers are encouraged to create the best quality of music due to increased competition. This group of end users cannot afford to invest in expensive software. Key players in the industry have developed mobile application versions of Audio Editing Software for these end-users. These applications are affordable and offer benefits similar to full-fledged software. Independent producers, artists, and musicians can refine their music and create better quality music using these applications.
Educational Institutes
The use of software is increasing in the education industry. They are being used widely in schools and universities. The software offers features such as pre-recorded loops, multitrack recording, software instruments, voice recording, sound effects, and the capability to connect to MIDI (Musical Instrument Digital Interface) devices for teaching and learning purposes. Best Audio Editing Software enables students to collaborate online and create music and podcasts across any platform. The software designed for education help students create shared audio projects in core subjects, including math, science, history, English, and technology. Students are also provided with project-based learning opportunities to create music for such shared audio projects. Audio Editing Software makes education easy and interesting.
Music Studios
A music studio is a dedicated facility for sound recording, mixing, and audio production of instrumental or vocal musical performances. Music studios play an important role in filmmaking. Professionals such as music directors, filmmakers, and composers work in these studios to produce the music and special sound effects which are used in movies or shows. These studios are equipped with the latest music production equipment powered with cutting-edge technology, including Audio Editing Software. In studios, the music being produced is monitored by professionals. In-studio monitoring enables music producers and audio engineers to know the content of the signals being recorded accurately.
Others
The other segment consists of enterprises and filmmakers. Vendors operating in the market provide high-quality software with 24/7 support for demanding production environments. Enterprises demand superior engineering, maximum performance, and rock-solid system stability for professional use. Vendors such as ADK have been creating software desktops and music production laptops for both enterprises and filmmakers worldwide.
Audio Editing Software, By Operating System
This section comprises the analysis of the market on the basis of the operating system, including Mac, Windows, Android, and Linux.
Mac
Mac is an operating system designed by Apple for Macintosh and other Apple products. The company designs software for different applications which can be run only on Mac. Leading players in the Audio Editing software market have developed solutions supported by Mac. Mac holds a huge share of the operating system market across the globe. In the marketplace, Apple offers two solutions: GarageBand and Logic Pro X, which can be run only on Mac.
Windows
Windows is an operating system developed by Microsoft. Windows holds the largest share of the operating system market worldwide. All the solutions available in the market are supported by Windows, except for the solutions developed by Apple. Windows is the most popular operating system for music production. It provides an easy user interface and is pocket-friendly. Windows supports almost all the audio interfaces, microphones, and studio monitors available in the market.
Android
Android is a mobile operating system developed by Google. It is gaining share in the Chinese and Indian markets. Android offers better hardware support and more choices for applications at an affordable cost. It also provides an easy and user-friendly interface. Android offers several music production applications on Google Play. It also provides Audio Editing mobile applications, which are widely being used by independent music producers, hobbyists, and performers to refine their music at a low cost. Key players in the Audio Editing software space are taking efforts to develop full-fledged Audio Editing software and suites supported by Android.
Linux
Linux is a family of free and open-source software operating systems based on the Linux kernel. The use of Linux is less as compared to Windows or Mac As the amount of Linux users is less, software companies are less inclined toward designing music production software for Linux. Linux also has limited support as compared to Windows and Mac. Though Linux holds a smaller market share, some software are compatible with Linux is available, including Audacity, Reaper, and Linux Multimedia Studio (LMS).
Best Audio Editing Software
Comparing 37 vendors in Audio Editing Software across 78 criteria.
Send your Business Requirement to Multiple Vendors in one go.
Requirements from other buyers (19)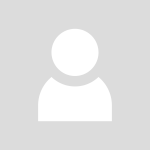 Buyer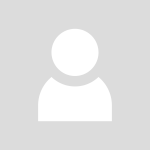 Buyer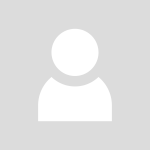 Buyer
Pawan Gupta's requirement
14/07/2022
"We want to purchase Audacity Software convert .wav file to mp3 Please give us pricing of this."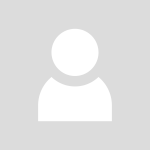 Buyer
Ler Moo Wah's requirement
09/02/2022
"I want to download GarageBand"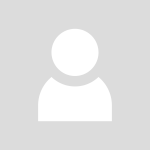 Buyer
02/01/2022
"Just me in the barn to record"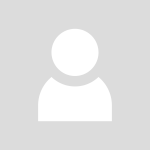 Buyer
Gerry Ohara 's requirement
25/11/2021
"Looking for a simple multitrack DAW for my grandson "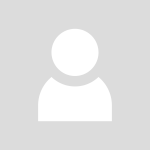 Buyer
Gian Viatka Malizon's requirement
14/11/2021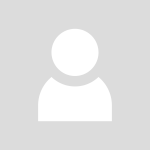 Buyer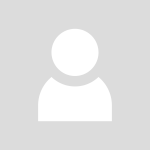 Buyer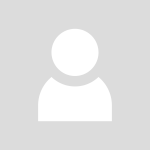 Buyer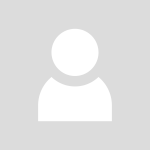 Buyer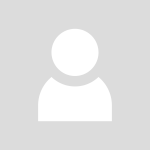 Buyer
Richard Secrest's requirement
25/06/2021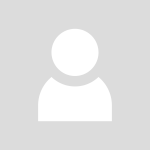 Buyer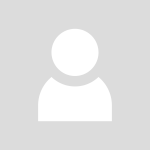 Buyer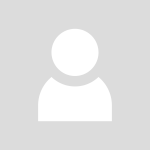 Buyer
ANDREW BROWN's requirement
28/03/2021
"i need price for audacity"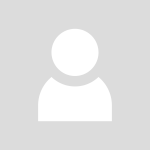 Buyer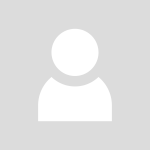 Buyer
Smitha Arvindakshan's requirement
12/01/2021
"Audio Recording and Editing"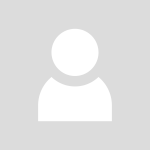 Buyer
Yetendra patel's requirement
07/11/2020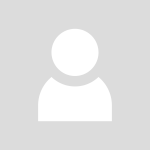 Buyer
500+ Audio Editing Software buyers negotiating "Group Buying Deal" through 360Quadrants