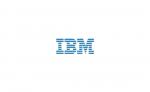 New York, USA
1911
$50BN to $100BN
IBM Security Guardium Big Data Intelligence
IBM Overview
IBM Security Guardium Big Data Intelligence offers the following features:
Big data lake built for data security- The solution is capable to aggregate, store, analyze, and offer reports for database, file system, and big data platform security and compliance, data and file activity monitoring, data loss prevention (DLP), and other sources
Automated trusted connection profiling- Allows users to understand who is accessing which databases, file systems, and other data sources — and what access methods and tools they are using — leveraging a fully automated approach to involve appropriate reviewers.
Direct, real-time access to data and risk insights- Offers authorized users (such as auditors, security analysts, and other users) with secure, direct access and self-service reporting capabilities to speed time to insights and to help Guardium administrators become less involved in data management and access issues, and more focused on data security, data protection and compliance progress.
User activity analytics- Using machine learning it is capable to control normal user behavior at the data-source level, and then persistently evaluate this behavior to identify anomalies and risks.
Data enrichment- Stores data security and compliance information in a dynamic big-data lake with cost-effective storage and enhanced with related data from other business processes and applications.
IBM USP
IBM offers the IBM Security Guardium Big Data Intelligence to the big data security market. IBM Security Guardium Big Data Intelligence offering helps prevent unauthorized access to data and alerts users about the changes or the leak of data that are caused anonymously, which helps maintain the integrity of data. Further, it also automates the compliance control and protects data against any internal or an external threat. The IBM Security Guardium Big Data Intelligence is designed to address a full-range of security needs, from constantly monitoring and formulating real-time security policies, to ensuring protection of data across enterprises, without impacting the performance and source of data.
IBM Popular Comparisons
Evaluated against 143 key buying criteria
IBM strengths and weaknesses
No Reviews
IBM Questions And Answers
Have a Question? Ask here.
No Questions
Create an account or sign in to view this content
No Photos / Videos
IBM
Presence in Big Data Security Solutions
IBM is one of the prominent players, providing IT products and services worldwide. It has a direct as well as an indirect presence in over 170 countries, with its R&D centers in over 10 countries. IBM creates values for its clients by enabling new capabilities that transform their businesses and help them engage with their customer's in an efficient way. Furthermore, the company has built a robust portfolio of products and services. Additionally, IBM's R&D expenditure is said to be continuously increasing, leading to reinventions in the market and focusing on high-value growth opportunities. Moreover, the company has been focusing on expanding its security solutions by adhering to the strategy of acquisitions. For instance, in 2017, it acquired Agile 3 Solutions, a provider of business platforms and dashboards, which simplify statistics and help understand data-related risks and patterns. IBM has shown keen interest in merging and acquiring its fellow competitors, indicating a blend of organic and inorganic strategies for business expansion. Furthermore, the flexibility of its products enables it to integrate with newer technologies giving an edge and adding value to core offerings; this is the major market differentiator for the company. In line with the dynamic technologies, IBM's approach to its customers has remained a key factor driving it to deliver high values in return.
Top IBM Features
#1
Product Features and Functionality / Data Type
#2
Software Offered / Backup and Recovery
#3
Services Offered / Managed Security Services
#4
Focus on Product Innovation / R&D Spend
#5
Services Offered / Education and Training
IBM QUADRANTS
IBM has chosen it's strengths in these 3 territories