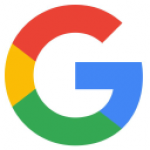 (1 Reviews)
Google Deepmind Reviews & Details
California, USA
1998
More than $100 BN
Sectors
BFSI, Education, Manufacturing, Media and Entertainment, Travel and Hospitality, Oil and Gas, Retail and eCommerce, Healthcare and Life Sciences, Energy and Utilities, IT and Telecom, Government and Public Sector
Regions
Europe, Middle East and Africa, Asia-Pacific, Latin America, North America
There's no Company Overview
GOOGLE DeepMind Popular Comparisons
Evaluated against 150 key buying criteria
Buyer, Software, SME
General Manager,
Company Name Classified
"Google Cloud Machine Learning Experience"
Google Cloud Machine allows to share and collaborate with groups. This software allows learners to work from any location at their convenience. This allows learners to become engaged with this software and begin using it for personal and business use. However, it does not have a common area to find previously created modules to use. This model can be recommended for smaller groups than implementing on a larger scale to do away with malfunctions.
Questions And Answers
Have a Question? Ask here.
No Questions
Create an account or sign in to view this content
No Photos / Videos
GOOGLE DeepMind
Presence in Cognitive Analytics Solutions
Google remains as an established player in online advertising, search, and cloud computing. In the cognitive analytics market, the company registers its presence with its machine learning offerings available through its cloud platform. It continues to expand its product portfolio through inorganic as well as organic growth strategies. Google has an extensive partner network and it has strengthened its presence in the cognitive analytics market mainly using the inorganic growth strategy, acquisitions. It has acquired 20 cognitive technology companies between 2012 and 2015. For instance, it acquired DeepMind in February 2014, which remains the key initiative from Google for the growth of the cognitive analytics market. DeepMind strengthens Google's AI portfolio through its capabilities in neural networks and deep learning. DeepMind's natural language and computer vision capabilities was made available through 2 acquisitions by Google in 2014, Vision Factory AI and Dark Blue Labs. The company has expanded its AI portfolio through previous Google mergers and acquisitions deals, including facial recognition software, gesture recognition, camera-based language translation, image recognition via smartphone cameras, machine learning for scheduling and task management, patents for a speech interface for search engines (with a system and method of modifying and updating a speech recognition program), and neural networks that improve the voice and image search. Further, the company has a strong global presence and its Google Cloud Platform services are available in locations across North America, Europe, and Asia.
#1
Product Features and Functionality / Application
#2
Services Offered / Education & Training
#3
Product Features and Functionality / Core features
#4
Product Features and Functionality / Categories of Cognitive Computing for Pricing
#5
Deployment model / Hosted/On Cloud
#3
Digital Compliance Operations
#5
Targeted Business And Manufacturing Process
GOOGLE DeepMind QUADRANTS
GOOGLE DeepMind has chosen it's strengths in these 3 territories