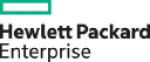 (3 Reviews)
HPE Haven OnDemand in Cognitive Analytics Solutions
California, USA
2015
$10BN to $50BN
Company Overview
Haven OnDemand is an API platform for building data-rich applications using text analysis, speech recognition, image analysis, indexing, and search APIs.
The HPE Cognitive Computing Toolkit (CCT) is a GPU-accelerated platform for deep learning and other advanced analytics. It provides an embedded Domain-specific Language (DSL) designed to maximize ease of programmability, while preserving the semantics necessary to generate efficient GPU code.
HPE Haven OnDemand Popular Comparisons
Evaluated against 150 key buying criteria
"Natural Language Processing and Visual Analytics"
HPE Cognitive Computing Toolkit (CCT) is a GPU-accelerated platform for deep learning and other advanced analytics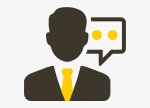 Industry Expert
Other,
Company Name Classified
"Text & Speech Analysis"
HavenOnDemand is used for text & speech analysis, images, indexing, as well as search APIs to extract information from unstructured documents. These APIs include image analysis, text analysis, query profile, and manipulation, among others.
Buyer, Software, SME
General Manager,
Company Name Classified
"Graduates from simple to complex seamlessly"
I've just begun using this product and so far I am thoroughly enjoying learning from it. It has tons of example files for the various modules, so in case you miss something, you can go through them later. It begins in a simple manner but gradually moves on to complex processes, which makes it easy to learn from. However, some sections can be confusing and the lack of email support for query resolution can be difficult. Also, if there was a database of the most important formulas that are used, that would be great!
Questions And Answers
Have a Question? Ask here.
No Questions
Create an account or sign in to view this content
No Photos / Videos
HPE Haven OnDemand
Presence in Cognitive Analytics Solutions
HPE caters to various industries, including government, healthcare, education, eCommerce, retail, travel, and media. The company has expanded its product portfolio with new product launches in the cognitive analytics market. In August 2016, it released HPE HoD Combinations, a new cloud-based offering, built on the HPE HoD platform that enables developers to apply the power of machine learning to build next-generation applications. The new offering provides a prebuilt catalogue of cognitive services and an intuitive drag-and-drop interface, strengthening the cognitive product portfolio of the company. The company further leverages from its extensive partner network and expands its cognitive product portfolio by partnering with major IT players, such as Wipro, Accenture, and Nvidia.
#1
Product Features and Functionality / Categories of Cognitive Computing for Pricing
#2
Product Features and Functionality / Application
#3
Product Features and Functionality / Core features
#4
Services Offered / Support & Maintenance
#5
Core features / Contextual
#4
Digital Compliance Operations
HPE Haven OnDemand QUADRANTS
HPE Haven OnDemand has chosen it's strengths in these 3 territories