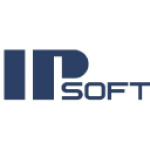 (3 Reviews)
IPSOFT's Amelia Cognitiv analytics Reviews
Company Overview
Features:

Conversational intelligence

Amelia can communicate with the most complex discussions across any channel from voice to mobile and online chat. It understands where conversations are heading and uses spread-activation to bring faster and more intelligent responses.

Advanced analytics

Amelia creates business intelligence drawn from distinct communication shared with data held in enterprise core systems. It uses advanced analytics like deep learning to assess substantial amounts of data and act on new insights allowing to make real-time decisions that provide better outcomes.

Smart workflow

Amelia integrates with enterprise systems like SAP and Oracle, allowing to arrange all the activities necessary to carry the outcomes and streamline execution of back-end processes

Supervised automated learning

Amelia comes up with a learning and self-learning tools to extract knowledge from large documents and historical archives, making it simple than ever to train. It continuously advances performance and informs knowledge base through advanced machine and deep learning to provide enterprises with faster time to value.
Ipsoft Amelia is an intelligent virtual agent that helps in communicating and interacting directly with corporate systems. It delivers real-life business benefits including lower operating costs, higher customer satisfaction and increased employee productivity. It helps in decision making and allowing performance outcomes to become more predictable.
IPSOFT Amelia Popular Comparisons
Evaluated against 150 key buying criteria
"Deep Learning and Advanced Analytics"
IPsoft is the global leader in AI for enterprise-scale autonomic and cognitive solutions, which are used by various companies. Amelia, its virtual assistant, is one of the most human and conversational Ais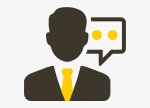 Industry Expert
Other,
Company Name Classified
"Good to use"
I would recommend this product to others; however, they should be ready to explore and look for as many such solutions as they can when searching for the right one. It may not meet all the requirements, and so needs more time.
Buyer, Software, SME
General Manager,
Company Name Classified
"Amelia is great as it caters to different functions"
Amelia received the highest ratings in Enterprise AI, and with good reason. It has a wide customer base and is helpful across various departments within an organization such as customer care, HR, technical assistance, and so on. As an IVA (intelligent virtual agent), natural language and self-learning are of prime importance.
Questions And Answers
Have a Question? Ask here.
No Questions
Create an account or sign in to view this content
No Photos / Videos
IPSOFT Amelia
Presence in Cognitive Analytics Solutions
IPsoft is uniquely positioned in the cognitive analytics market with is AI platform, Amelia. The company focuses on providing enterprise automation solution for IT and business processes across a wide range of industries. Looking at the growth strategies, the company focuses on expanding its market reach by expanding its geographical footprint. Recently, in April 2017, it opened 2 offices respectively in France and Iberia. The company further partnered with Deloitte Consulting in July 2017, to bring together Deloitte's consulting services and IPsoft's autonomic and cognitive solutions to optimize client operations and enable business growth at scale. By developing go-to-market strategies and consulting around IPsoft's autonomic and cognitive solutions — IPcenter and Amelia — this alliance between IPsoft and Deloitte would establish industry-focused solutions that resolve known IT pain points for clients in an accelerated implementation timeline. In 2014, IPsoft launched Amelia, the first cognitive agent to interact like a human, placing the company in the AI domain. The company integrated Amelia, its AI and cognitive platform, with multiple in-home device platforms, providing a critical channel for Amelia's unique capabilities to Amazon Echo and Google Home users. Earlier, in October 2016, the company launched an Amelia mobile application for iPhone and Android devices. The mobile version of IPsoft's Amelia cognitive agent enables companies globally, providing a cross-channel customer service experience. The company is present in 15 countries across the Americas, Europe, and APAC. The partner network of the company includes Deloitte, Cisco Systems, Arvato Systems Business Services, NTT Communications, and Accenture.
#1
Product Features and Functionality / Core features
#2
Product Features and Functionality / Application
#3
Product Features and Functionality / Categories of Cognitive Computing for Pricing
#4
Services Offered / Deployment & Integration Services
#5
Core features / Adaptive
#3
Digital Compliance Operations
#5
Virtual Assitant For Wealth Advisory, Branch Enquiries,Contact Centre, Mobile Banking
IPSOFT Amelia QUADRANTS
IPSOFT Amelia has chosen it's strengths in these 3 territories