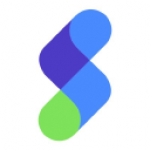 New Jersey, USA
1968
$101MN to $500MN
SYNCSORT in Data Fabric Software
SYNCSORT Overview
Syncsort DMX-h makes it easy to collect raw data from every source across the enterprise and populate Data Lake efficiently, reducing development time from weeks to days. Ironstream helps collect log data from SMF, RMF, Syslog, and other z/OS sources, and forward that data in real time to the Splunk Enterprise analytics platform. This gives total visibility, which means visibility into z/OS environment as well as distributed and open-systems environment. This is done without the need for z/OS monitoring systems or for specialized, scarce, and costly mainframe expertise. Ironstream also integrates with Splunk's Enterprise Security and IT Service Intelligence applications. Syncsort's top data fabric use cases comprise leveraging data from mainframes and other traditional systems in Hadoop, while ensuring data lineage, security, and efficiency.
SYNCSORT USP
Syncsort offers DMX-h and Ironstream products in the data fabric market. Syncsort DMX-h is specifically designed to help achieve modern data strategy objectives with a single interface for accessing and integrating all enterprise data sources—batch and streaming—across Hadoop, Spark, Linux, UNIX, or Windows, on-premises or in the cloud.
Popular Comparisons
Evaluated against 256 key buying criteria
No Reviews
Questions And Answers
Have a Question? Ask here.
No Questions
Create an account or sign in to view this content
No Photos / Videos
SYNCSORT
Presence in Data Fabric Software
Syncsort has international subsidiaries in the UK, France, Germany, and Japan, with support centers across the US and the Netherlands. An international network of partners, resellers, and distributors includes Syncsort products as integral components of their IT solutions. Further, Syncsort has over 15,000 deployments in 85 countries. As a part of its corporate strategy, the company focuses on both organic as well as inorganic growth. The company primarily focuses on strategies such as acquisitions, partnerships, new product launches, and product upgradations. As part of its organic growth strategy, Syncsort has been continually innovating to build new revenue streams and expand its value proposition, regularly delivering new software and capabilities for data integration across diverse data sources, including mainframe as well as UNIX, Linux, and Windows. Syncsort launches new products as well as timely updates to its offerings to adapt to the evolving market requirements and provide its customers with unique and efficient products. For instance, in 2017, Syncsort announced new advancements in its solution, DMX-h, that enables organizations to accelerate their business objectives. In 2014, Syncsort announced the availability of Ironstream that provides real-time, operational insights for Splunk Enterprise and Splunk Cloud customers based on mainframe data. Further, as a part of its inorganic growth strategy, Syncsort strategically partners and acquires companies that will enhance the capabilities of its products and further strengthen its position in the market. For instance, recently, Syncsort completed the acquisition of Trillium Software to enable enterprise customers to seamlessly harness all their valuable data assets for greater business insights and gain a leader position in the data integration and data quality market. The acquisition has been transformational for the company, increasing its revenue and growth opportunities, including significant opportunity in cross-selling data quality and data integration to their combined customer base.
Top SYNCSORT Features
#1
Product Features and Functionality / Features Offered
#2
Product Features and Functionality / Data Coverage
#3
Product Features and Functionality / Data Prrocessing Techniques
#4
Services / Education & Training
#5
Integration / Apache Spark
PARTICIPATING QUADRANTS
SYNCSORT has chosen it's strengths in these 3 territories