(3 Reviews)
HVR Overview
HVR's real-time data replication has been made possible through its ability to read the native transaction logs of a wide variety of systems and deliver the data in the most efficient manner possible by utilizing its proprietary compression techniques that minimize latency. HVR supports the typical data replication topologies of one-to-one and one-to-many, unidirectional and bi-directionally. It is in the high volume and complex environments where HVR's modular and scalable architecture sets itself apart. In addition to providing professional services, the company also offers 2 levels of support services that include standard support services, which based on global business hours and round-the-clock enterpriselevel support services. The company continues to enhance its offerings around the key criteria, including support for heterogeneous connectivity and optimizations to the core technology to improve performance, while improving the efficiency alongside. Over the last 2 years, HVR has included new supported platforms for log-based CDC, including SQL Server, PostgreSQL, MySQL/MariaDB, and SAP HANA. Destinations not supported as a source also include Hadoop, Hive, HBase, and Kafka.
HVR USP
HVR is deployed and consumed as a single solution (All-in-one Box), which comprises multiple features, covering the end-to-end deployment and data monitoring. HVR supports a wide array of heterogeneous sources and targets, which facilitate the replication of data at scale, whether on-premises or over the cloud.
Popular Comparisons
Evaluated against 205 key buying criteria
Weaknesses
User Interface needsimprovement

User interface needs improvements Multi user environment which is not available

Show More

time consuming

Integrating data to mutiuser environment takes time.
See More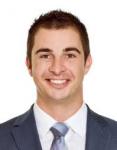 James Smith
Other,
Company Name Classified
"Stable solution "
They offer a good support and call back when there is a issue in regard to implementation.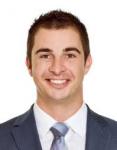 James Smith
Other,
Company Name Classified
"Very Efficient"
HVR simplifies integration in cloud and on-premises environment for real-time analytics. Data is moved efficiently using functions such as log-based change data capture and compression.
Buyer, Power, SME
Chief Manager - Marketing,
Company Name Classified
"Managing software and data"
Migrating objects accross environments is very simple and taking advantage of the HVR repository database access is very easy to build complex channels in a short time.
Questions And Answers
Have a Question? Ask here.
No Questions
Create an account or sign in to view this content
No Photos / Videos
HVR
Presence in Data Integration Software
HVR's strategic market focus includes the North America, APAC, and EMEA regions. The company's strategy is to continually evolve as a scalable and heterogeneous solution that enables fast and efficient data movement, as data volumes expand and new technologies emerge. This evolution includes feature enhancements and improved platform capabilities, such capture out of SAP HANA and adding new supported platforms, such as open source MySQL. Long-term HVR offers a cloud-based/SaaS real-time replication offering.
Top HVR Features
#1
Product Features and Functionality / Features offered
#2
Product Features and Functionality / Features
#3
Services Offered / Consulting services
#4
Deployment Mode / Hosted / On-Cloud
#5
Support / Support services
PARTICIPATING QUADRANTS
HVR has chosen it's strengths in these 3 territories