The healthcare and life sciences industry generates vital data related to human beings, in the form of text, numeric files, images, and codes. Previously, this data was in paper form; however, with the technological advancements, the data generated now is mostly digital. Healthcare data is generated from different sources and is stored over a distributed network. Sometimes, the same data exists in different systems and different formats; for instance, clinical data and claim data contain same information, but exist in different formats. In future, this pool of data is expected to increase, due to increasing data sources, such as fitness monitors, health sensors, health applications, e-health cards, and insurance data. This diverse dispersed data will be difficult to access, manage, and share; thus, the need for effective data management arises in the healthcare industry. Data sharing is also a concern, as it is private and confidential data of an individual, and breach of this data could have serious consequences. In order to efficiently and securely manage, store, and share the data, organizations and institutions in this industry need an effective all-in-one DAM solution, which would also provide benefits, such as cross team collaboration, streamlined efficiency, and better resource allocation.
Frequently Asked Questions
What is the market outlook for DAM software and what are the drivers for growth?

The Digital Asset Management market is projected to grow from USD 2.44 billion in 2017 to USD 5.66 billion by 2022, at an expected CAGR of 18.3%. The base year considered for this study is 2016 and the forecast period is 2017–2022. The rise in demand among enterprises to manage digital assets, proliferation of digital content, and increasing focus on digital marketing have further aided the adoption of DAM solution, globally.

Why is DAM software market gaining focus in different industry verticals?

Increasing focus and spending on digital marketing is driving the DAM market. As more users are engaged on social media, digital marketing has evolved as a vital platform for enterprises to market their products and services to a large target audience in a short period of time. Furthermore, integration of analytical tools with social media platforms has facilitated enterprises to understand their customer behaviour patterns and offer better customer value proposition. Considering the marketing benefits of social media, enterprises are willing to invest heavily on digital marketing activities to promote their products and services, hence leading to a significant rise in digital content, such as high-definition videos, high-quality images, and audios. To manage this plethora of digital content, enterprises are expected to adopt the DAM solution, which would enable them to streamline digital assets, surface relevant metadata, secure assets, and also transform digital content into their latest forms.

What are the challenges faced by the enterprises while adopting DAM software?

Lack of awareness and dependence on traditional approaches is the major challenge in adoption of DAM software. Large enterprises have been adopting various advanced solutions to manage their digital assets, considering the large pool of digital content available with them. However, many organizations stick to traditional and time-consuming methods, such as manually managing digital assets, majorly due to budget constraints to adopt advanced technologies and lack of awareness. Thus, many SMEs depend on manual and other traditional approaches to manage their digital assets. Furthermore, lack of training and capabilities to manage these advanced solutions is another major factor for their lower adoption. This degree of unawareness differs from region to region, and the adoption of advanced solutions in North America and Europe is faster as compared to other regions. Resistance to changes is another factor that restricts employees from adopting the DAM solution.

Which are the attractive opportunities that drive the enterprises to adopt DAM software?

The digital asset management market is estimated to grow from USD 2.44 billion in 2017 to USD 5.66 billion by 2022, at a CAGR of 18.3% considering the tremendous growth in digital assets across different industry verticals. Artificial Intelligence (AI) is changing the way social media marketing approaches customers and the companies address workflow challenges. AI platforms in digital asset management makes it easier than ever before to manage huge volumes or content. AI offers the ability to automatically tag assets based on attributes such as faces, objects, colours, shapes, and more. And the constant developments in DAM technologies, such as integration of cloud and mobility, analytics, and the emergence of IoT have further leveraged DAM vendors to offer a superior solution to improve organizational productivity in a cost-efficient manner.

What are the applications of DAM software and how does it help the enterprises?

Managing digital assets, extracting relevant insights from data, and using decision analytics based on patterns are critical aspects of an organization. DAM solution and services offer an efficient and effective way to manage these digital assets and are being increasingly adopted across various industry verticals globally. The DAM solution helps industries in effectual monitoring and tracking of their digital assets for media and production. They also facilitate managers with real-time access to critical information, such as priority digital media for marketing, protected documents, and fragmentation of digital assets.

Who are the key players or vendors in DAM software/solution market?

The major solution and service providers in the Digital Asset Management Market include ADAM Software NV (Belgium), Adobe Systems Incorporated (U.S.), OpenText Corporation (Canada), Celum (Austria), MediaBeacon (U.S.), Canto, Inc. (U.S.), Widen (U.S.), WebDAM (U.S.), Bynder (Netherlands), NorthPlains (Canada), MediaValet, Inc. (Canada), and Cognizant (U.S.). These players have adopted various strategies, such as new product launches, to cater to the needs of the DAM users.
Digital Asset Management (DAM) Software in Healthcare and Life Sciences
Comparing 26 vendors in Digital Asset Management (DAM) Software across 103 criteria.
0 Experts are advising
45 Digital Asset Management (DAM) Software buyers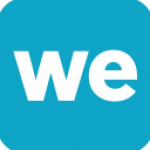 Wedia's
DAM has developed a module to follow one simple idea to be a central hub for all media. It offers easier access to millions of assets across different channels and markets. It also provides an updated User Interface and User Experience which helps the user find an asset easily and efficiently. It is well-designed for companies that want to have absolute control over their assets.
Read less
Read more
Digital Asset Management (DAM) Software Related Articles