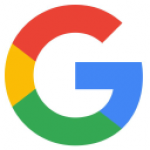 Google Cloud IoT Core Reviews & Product Details
California, USA
1998
More than $100 BN
Company Overview
Google offers devices that can simply integrate and connect to the Google cloud platform. It can securely connect through google cloud and ingest data from globally dispersed devices. It offers a range of services along with big data analytics. This solution, available in on-premises and cloud deployment modes, is useful for a variety of end users, such as data scientists, application developers, business analysts, and consultants.

Some of the features of Google devices:
Device manager: The device manager creates the identity of a device, and delivers the mechanism for validating it when connecting. It also preserves a logical configuration of each device and can be used to remotely control these from the cloud.
Protocol bridge: The protocol bridge provides connection endpoints for protocols with instinctive load harmonizing for all device networks.
End-to-end security: Enable end-to-end security using asymmetric key authentication over TLS 1.2; CA signed certificates can be used to verify device ownership.
Solitary global system: Link all devices and gateways to Google Cloud over standard protocols, such as MQTT and HTTP, through the protocol endpoints.
Out-of-box data perceptions: Use downstream analytic systems by integrating with Google Big data analytics and ML services such as Cloud Dataflow, BigQuery, Cloud Bigtable, ML, Google Data Studio, or partner BI tools.
Completely managed and scalable: The service is serverless and does not require up-front software installation.
Brings ML to the edge/on-premises: Cloud IoT Core securely connects with Cloud IoT Edge to deploy machine-learning models on gateways and edge devices. The deployed model can change raw data to actionable insights.
Permit high-frequency, low-latency communication: Commands are fast, frequent, and one-time directives sent to devices. Configurations are tenacious directives that, when using MQTT, are transported to all subscribed devices.
Real-time metrics with Stackdriver Monitoring: Use Stackdriver Monitoring to generate dashboards that display data like the total number of active devices in a registry. Also, set up alerts based on metric thresholds.
All device logs in one place: Connection and error logs are placed in Stackdriver Logging alongside audit logs.
Google provides its AoT solution through Google Cloud IoT Core. Google's global clientele base is spread across various industries, such as automotive, banking, consumer goods, education, energy, engineering, entertainment, environmental, financial services, food, beverage, government, healthcare, insurance, manufacturing, media, retail, technology, telecommunications, transportation, and travel & hospitality. Google Cloud IoT Core offers analytics solutions to enterprises. The company is striving to expand its portfolio with new technological developments. To accomplish this, Google has invested a significant share (15% during the last 3 years) of its revenue on R&D activities.
GOOGLE AE-CLOUD2 Cellular IoT Kit Popular Comparisons
Evaluated against 276 key buying criteria
Weaknesses
Lack of userfriendliness

The Google Cloud IoT service is not very user-friendly, especially for those who are not very familiar with IOT systems. Also, it is not easy to set-up a new project.

Show More

Needs Better Authentication Features

Better authentication features are required. Secure information can be easily accessed by anyone who has the password.

Show More

Expensive

This tool is costly, especially while dealing with multiple users.

Complex database connectivity

The data files are located in a remote place, thus it is difficult to have direct control over the data.

Show More

Mobile App needs improvisation

The mobile version of this cloud is not as good as the web version available on Google Drive.

Show More

Accuracy Issue

The Google Analytics service is not very accurate. A certain percentage of errors have been identified in the reports. Also, this service does not offer in-depth technical support from Google.

Show More

Bad Customer Support

Bad customer support, as the help desk is outsourced to other countries where English is not the first language, and the support team is not well-versed with the details of Google Analytics.

Show More

Difficult to understand

The software is complex, especially for new users. Also, measurements are not easy to understand (i.e., page value).

Show More
See More
No Reviews
Questions And Answers
Have a Question? Ask here.
No Questions
Create an account or sign in to view this content
No Photos / Videos
GOOGLE AE-CLOUD2 Cellular IoT Kit
Presence in IoT Analytics Software
Google offers devices that can integrate and connect to the Google Cloud IoT Core. It can securely connect through google cloud and ingest data from globally dispersed devices. Google offers a range of services along with big data analytics. This solution, available in on-premises and cloud deployment modes, is useful for a variety of end users, such as data scientists, application developers, business analysts, and consultants.<br /><br /> <p><strong>Some of the features of Google Cloud IoT Core:</strong></p> <p>Platform for intelligent IoT services</p> <p>Google Cloud IoT Core is a comprehensive set of tools to connect, develop, store, and analyze data both, at the edge as well as in the cloud. The platform offers scalability, fully-managed cloud services; an integrated software stack for edge/on-premises computing along with machine learning capabilities for all IoT needs.</p> <p>&nbsp;</p> <p>Accelerate business agility and decision-making with IoT data</p> <p>Google Cloud IoT Core offers complete services to gain real-time insights from dispersed devices on the cloud. Device data captured by Cloud IoT Core is published to Cloud Pub/Sub for downstream analytics. It can easily undertake ad hoc analysis using Google BigQuery or run advanced analytics and apply machine learning with Cloud Machine Learning Engine. Along with this, it can visualize results with rich reports and dashboards in Google Data Studio.</p> <p>&nbsp;</p> <p>Improve operational efficiency</p> <p>The Google Cloud IoT Core platform can discover the efficiency of the operation of the devices, managed global assets, and firmware updates. The platform supports a wide variety of embedded operating systems, works seamlessly with Debian Linux OS, and delivers out-of-the-box support for devices from leading manufacturers like Intel and Microchip. In addition, it can trigger automatic changes based on real-time events using Cloud Function workflows.</p> <p>&nbsp;</p> <p>Enhance IoT solutions with location intelligence</p> <p>Google maps can visualize the location of assets in real-time, where they have travelled, and how often they have moved. It tracks the assets with precision, whether IoT assets are indoors, in remote areas, or distributed across hundreds of cities.</p>
#1
Product Features and Functionality / Data Analysis Technology and Methods
#2
Product Features and Functionality / Data Formats
#3
Product Features and Functionality / Data Presentation Features
#4
Product Features and Functionality / Data Preparation Features
#5
Product Features and Functionality / Data Processing Features
GOOGLE AE-CLOUD2 Cellular IoT Kit QUADRANTS
GOOGLE AE-CLOUD2 Cellular IoT Kit has chosen it's strengths in these 3 territories