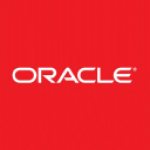 ORACLE IoT Asset Monitoring Cloud in IoT Analytics
California, USA
1977
$10BN to $50BN
Company Overview
Oracle Internet of Things (IoT) Asset Monitoring Cloud improves profitability through automated monitoring and alerting of assets. It offers real-time visibility into asset health and utilization, and predict future events. Oracle provides its services through 3 primary layers of the cloud: SaaS, PaaS, and Infrastructure as a Service (IaaS). Oracle IoT analytics offers solutions for various business applications through its products, including IoT Asset Monitoring SaaS app, IoT Platform integrated with Oracle Meter Data Management (MDM)/DataRaker apps, IoT Production Monitoring SaaS app, clinical trials solution with Oracle Health Sciences business unit, and IoT Fleet Monitoring SaaS app. It provides various services for AoT, such as education and training through Oracle University, support and maintenance, managed services, technology consulting, and analytics consulting. The associated services along with solutions help the company to enhance customer experience. The company pre- and post-sales services and support help retaining its existing customers as well as attract new ones.

Features:
Track and Locate Assets Instantly
Locate Assets
Track and locate assets in real time using modern IoT technologies.
Get Relevant Information
Leverage map-based interactive visualizations of location and asset health.
Leverage Key Performance Indicators (KPIs)
Use built-in, configurable KPIs for asset health, utilization, and availability.
Ensure Availability of Assets
Monitor Health
Continuously monitor asset health to detect faults.
Predict Failures
Predict asset failure based on built-in asset reliability algorithms.
Resolve Issues
Manage timely resolution of issues via effective incident management.
Be Mobile Ready
Gain contextualized visibility and notifications on mobile apps.
Drive Predictive Maintenance
Spot Inconsistencies
Detect anomalies in asset health and performance.
Predict Fluctuations
Predict KPI and asset health fluctuations.
Act on Issues
Proactively generate maintenance incidents to prevent outages.
Built-In Enterprise Integration
Integrate with Oracle Inventory Cloud
Track inventory from the time the pallet leaves the supplier to the last mile.
Integrate with Oracle Service Cloud
Create service incidents in Oracle Service Cloud in real time and initiate condition-based maintenance.
Integrate with Oracle Product Management Cloud
Create a digital twin of connected assets and start a simulation, shortening the product development timeline.
Integrate with Oracle Asset Lifecycle Management
Import asset information from enterprise asset management.
Prevent Asset Theft and Misplacement
Control Usage
Create geofence boundaries to specify asset usage areas.
Get Notified
Get instantly notified when asset movement violates usage guidelines.
Be Compliant
Remotely control asset behavior to fix faults and ensure compliance.
Reduce Capital Purchases for Assets
Improve Uptime
Improve asset uptime with real-time monitoring and diagnostics.
Extend Asset Life
Extend asset life with predictive analytics and proactive maintenance.
Modernize Your Supply Chain
Seamlessly connect to your enterprise supply chain to create new business value and improve efficiency.
Oracle provides an IoT platform to develop new IoT services quickly, using Oracle portfolio of products. This enables organizations to handle growing volumes of data, streamline application development and deployment, automate integration of data, and protect the data across the entire IoT value chain. Oracle provides a variety of IoT analytics solutions, including Oracle IoT Cloud Platform as a Service (PaaS) and Oracle IoT applications with built-in analytics for Key Performance Indicators (KPIs), anomaly detection, comparative analytics, and predictive analytics. Oracle also provides an IoT cloud service which is a secure and scalable platform to quickly build and deploy IoT applications, and capture and analyze IoT data.
ORACLE IoT Asset Monitoring Cloud Popular Comparisons
Evaluated against 276 key buying criteria
Weaknesses
Poor integration

The Oracle Internet of Things Cloud has poor integration with other technologies.

Show More

Poor Network Connetivity

The cloud faces frequent network outage.

Slow processing

The Oracle Analytics Cloud platform takes a long time to generate a data model. Even though the solution can handle large data sets, rendering of reports can take a fairly long time if the parameter set is large. Also, if the search parameters are too large, such as spanning over a 24-hour period, the results take a while to load, sometimes resulting in the freezing of the web browser.

Show More

Processing Limitations

The Oracle Advanced Analytics program freezes when there are many users in the system. In addition, the row limits in the Oracle Business Intelligence Enterprise (OBIEE) are frustrating, especially when you have to export large data files.

Show More

Slow processing

The program times out while you are using it and you have to login again.

Show More
See More
No Reviews
Questions And Answers
Have a Question? Ask here.
No Questions
Create an account or sign in to view this content
No Photos / Videos
ORACLE IoT Asset Monitoring Cloud
Presence in IoT Analytics Software
Oracle caters to various industry verticals, such as government and defense, BFSI, IT and telecom, healthcare and life sciences, retail and e-commerce, transportation, energy and utilities, manufacturing, education, and media and entertainment. Oracle has a strong presence in North America, Europe, APAC, MEA, and Latin America and sales offices in North America, Europe, and APAC. The company is also improving its sales targets by having an indirect presence in APAC and Latin America through channels, such as resellers, OEM partners, and technology partners. Oracle has adopted a mix of organic and inorganic strategies to sustain its leadership position in the competitive AoT market. For instance, Oracle launched a cloud service called Oracle Integrator Cloud to support organizations with real-time data analytics. Oracle understands users' challenges and comes up with viable solutions to improve their productivity. This is evident with the November 2016 launch of IoT Accelerator to leverage insights collected by IoT through the Oracle Service Cloud and Oracle IoT Cloud. Deploying inorganic growth strategies, such as the acquisition of Dyn, a leading internet and cloud management provider in November 2016, is also helping Oracle to enhance its product portfolio.
#1
Product Features and Functionality / Type of Data
#2
Product Features and Functionality / Data Processing Features
#3
Product Features and Functionality / Data Analysis Technology and Methods
#4
Product Features and Functionality / Data Formats
#5
Product Features and Functionality / Data Presentation Features
ORACLE IoT Asset Monitoring Cloud QUADRANTS
ORACLE IoT Asset Monitoring Cloud has chosen it's strengths in these 3 territories