Learn more about Marketing Automation Software
Marketing Automation Software Buyers Guide
By Shrikant Bolli | Last Updated: May 28, 2023
Table Of Contents
1)

What are the current trends in Marketing Automation?

2)

What are the benefits of Marketing Automation Software?

3)

Who uses Marketing Automation Software?

4)

Why & When to Use Marketing Automation System?

5)

What are the major factors to consider while selecting Marketing Automation Software?

6)

What are the key marketing Automation Software features?

7)

What are the types of Marketing Automation Software?

8)

What are the major market drivers for Marketing Automation Software?

9)

What is Competitive leadership mapping terminology for Marketing Automation Software in 360Quadrants?

10)

Explain briefly Market Overview for Marketing Automation Software

11)

Which are the top 10 Marketing Automation Software?

12)

What is Marketing Automation Software?
What are the current trends in Marketing Automation?
ML and AI - ML and AI are two important tactics in the future of marketing automation. Businesses need to invest in ML to be able to create better marketing campaigns. With ML and AI, companies can gather data about their audience that helps them in creating better campaigns for them in the future. ML also allows businesses to get data on users and their online behaviors and automation let companies sort that data.
Personalized Content - One of the most critical marketing automation trends of 2020 is personalized content. Personalized content helps businesses to focus more on their audience's precise behaviors and product likings. With ML and AI, businesses will be able to can know their audience and accumulate helpful information.
Chatbots - Chatbots play a vital role in improving customer service and engagement. With chatbots, organizations can have communications with the customers and address their questions easily. Chatbots powered with AI are a crucial part of marketing automation in 2020 because they help in saving time. Chatbots enables businesses to set automatic responses, Live chat feature helps businesses personalize the customer experience.
Omnichannel Experience - A key benefit of marketing automation is that it enables the integration of marketing channels to offers consumers a flawless experience. This comprises email, search engine, social, mobile, and content marketing. Furthermore, businesses can also deliver a consistent user experience across numerous devices. The key is to deliver the right information at the right time to the right user. Automation allows businesses to recognize these touchpoints and provide relevant information.
Predictive Lead Scoring - It is important to qualify leads and recognize the most potent ones. Traditionally, sales reps were needed to identify qualified leads by calling them and asking some questions, which was time-consuming and redundant. Predictive Analytics used for lead scoring helps in recognize qualified leads based on some specific parameters.
Automated social media marketing- Sharing data on social media regularly with major impact is a full day task, particularly when it is done in the right way. With automated social media marketing eases the workload on social media managers by setting up posts in advance, offering a means for the team to rearrange data to magnetize new readers, and offering a solution for easing the process of social media analytics completely. This is one of the trends in the market that will grow shortly in this market.
What are the benefits of Marketing Automation Software?
Reduces Staffing Expenses - Marketing Automation solution helps in setting up lead nurturing and marketing campaigns that are automatically activated based on specific criteria. Post creating these automated campaigns, businesses might be sending out thousands of customized emails each day on autopilot.
Track Contacts - This software offers a consolidated platform that helps organizations in tracking multiple customers on various channels easily. It also allows businesses to understand and monitor their potential customers' web activities and buying behavior; record and answer to all communication channels.
Monitor Omni Channels -The Marketing Automation solution, helps in monitoring all the channels used to communicate with the potential buyers and existing customers. From emails to social media, businesses can get thorough information on which customer did what and where in minutes.
Lead Nurturing - Marketing automation solutions, simplifies, and automates the whole process of lead nurturing. Organizations can easily clip prospects' and leads' data from several social media channels and add them directly. Businesses can also automate lead classification by using lead scoring and send customized emails using email automation.
Detailed Profiles - Marketing Automation solution helps enterprises in creating detailed customer profiles with the help of email open rates, web behavior, and replies. Several communication channels also help in collecting new information about customers and after assessing this data, companies can add more points in their customer profiles.
Increasing Average Order Value - Automated product suggestions are one of the most revenue-enhancing features in marketing automation solutions. Customized product suggestions are an efficient way to cross-sell and upsell products across emails and websites. They trigger conversions and invite the customer to spend more in every transaction, growing the average order value.
Customer Retention - For a business to consistently grow, there has to be a balance amongst customer acquisition and retention. While the possibility of gaining new customers is an exciting one, it is also expensive to preserve current customers. One great use of marketing automation in preserving current customers is marketing intelligence. It offers pertinent insights into customer intent. With this data, most businesses can "foresee" customer needs and decisions, allowing them to act accordingly without wasting time.
Who uses Marketing Automation Software?
Both small and large organizations can gain benefits by leveraging Marketing Automation software. Small businesses, can directly implement Marketing Automation System and benefit without actually increasing their workforce, which can be critical for businesses with a small workforce and restricted hiring budget. While the preliminary setup needs time to modify the platform, the complete result will be a noteworthy reduction in monotonous marketing errands and a more efficient sales cycle. From a small-company viewpoint, it's very critical to be effective and planned with a limited number of resources at the disposal. Marketing automation software helps the workforce to make the out of the hours allocated to them, reserving up time for creative solutions rather than monotonous tasks.
Marketing Professionals - Marketing automation software allows marketing professionals to automate redundant tasks, restructure workflows, and gather more customer data. By automating marketing tasks such as email marketing, lead nurturing, and digital advertising, marketing professionals can save a lot of time and will be able to emphasize more on assessing their data, which could result in a more efficient marketing strategy.
Sales Professionals - Marketing Automation tool helps sales professionals in leveraging the marketing data to recognize qualified leads, assess customer emotion, and start better interaction with customers. When sales teams learn about the leads that have stated a major curiosity in the product, they can connect with those customers based on real data and convert cold calls into warm calls. With marketing automation data, sales professionals can also be alerted about the best time to connect with their leads. If the leads are based on a pricing page, this can notify the sales rep to connect with that lead and explain to them more about the product offering.
Content Management Professionals - Content Management Professionals can leverage marketing automation solution to automate the content publishing procedure. This enables content marketing professionals to list posts for the most effective times throughout the day, which can bring in more visibility for their content.
Why & When to Use Marketing Automation System?
Marketing automation software helps businesses to emphasize more on developing innovative solutions while enhancing the deals win rate and enhancing the quality of the leads. This software helps businesses in focusing on more critical facets of routine functions. In the beginning, businesses will be able to minimize their staffing expenses by a significant amount; lead nurturing and marketing campaigns can be run automatically rather than having manual intervention. This also helps the business to possibly deliver numerous customized emails a day without much effort. This software also helps in improving sales activity radically by enhancing lead management and prioritization, which typically results in a better ROI.
Critical Business Problems Solved with Marketing Automation Software has been highlighted below:
Produce more precise, well-written marketing content

Offer the entire message direction based on customer data

Personalized message delivery across a customer base

Personalized message delivery without manual efforts

Lower staffing and labor expenses
What are the major factors to consider while selecting Marketing Automation Software?
Marketing automation needs of each company/business vary. It depends on the size of the Company, the number of channels, and the number of stages in the customer life cycle. Few Attributes that may help a business to narrow down the pool of marketing automation software are:
Total Cost associated:
At present, most marketing automation platforms are highly customizable. This customization enables businesses to pay only for features that they need. Most tools empower the marketer to select specific features and keep on adding features as and when the need comes.
However, this facility to keep on adding features at need increases the total cost associated with marketing automation platforms. Along with this, the complex pricing structure of vendors needs special attention while choosing a suitable automation platform. Few may charge extra for more leads, others may charge more for an increasing number of users. Hence being cautious while understanding the pricing of the marketing automation platform will help marketeer to get increased ROI on investment.
Size of the company and nature of business:
The number of users of the platform, number of channels which are generating leads, the number of leads, the number of client interactions, and the nature of business are important factors that one has to consider while choosing the marketing automation software.
Flexibility with adding features and add-ons:
For a growing business, the feature need keeps on increasing, hence a platform that supports the feature and user scalability will be an apt choice.
Training and ease of use:
An intuitive platform will surely need less time for the training of personnel. The ease of use of the platform will enable users to get the most out of the platform. Other important factors can be data integrity, security, data flow, customer support, and API access.
What are the key marketing Automation Software features?
These standard features are available in the Marketing Automation software:
Email Marketing - One of the major roles of the Marketing Automation solution is to automate email marketing. For instance, if a client subscribes to the company's newsletter, marketing automation starts delivering email marketing campaigns based on those specific events, online activities, and lead scores. Email marketing functions also systematize the customization and branding of marketing emails. By doing this, every email sent to the customer is an individually addressed letter to whoever subscribes to the newsletter.
Fundamental marketing automation email features
These are standard features for email marketing. These can be used as a checklist while using a marketing automation solution.
1. Segmentation and batch emails
2. Behavioral trigger emails
3. Forms
4. Mobile Optimization
Advanced features in email marketing
Dynamic Personalization- Customization of marketing mails has advanced to a greater extent. With dynamic personalization, marketing software becomes able to fetch any customer-related data from CRM or added contacts and builds a personalized email.
Split Testing: Identical with A/B testing, this software enables various versions of an email campaign to analyze the audience and decide which email template can be used for getting better results.
Social Media Marketing - Marketing Automation solution helps organizations in automating the procedure of handling social media campaigns, which have the potential to enhance customer engagement and visibility for the brand or product. With automation software, businesses can plan automated posts such as polls, lotteries, and recommendation programs. Also, marketing automation tools can assess the customer's emotions of the posts by evaluating the likes, comments, replies, and retweets.
Social Media is also capable of the following features:
1. Creating Polls
2. Sweepstakes
3. Referral Programs
4. Posting & Scheduling
5. Social Listening
6. Social Interactions
Lead Management – By implementing a marketing automation solution to handle leads is one of the most efficient ways to appeal to new customers. With lead scoring and categorizing features, Marketing Automation Software solutions can easily qualify and tally leads based on demographics, as well as customer online behaviors. Moreover, organizations can automate drip marketing campaigns that deliver applicable messages over time, based on prospect behaviors and predefined campaign workflows.
Main features of lead nurturing are as follows:
1. Lead Database
2. Drip Campaigns
3. Task and Alert Automation
Advanced lead nurturing features are:
1. Quality Segmentation
2. Lead Scoring
Workflow management - Workflow management automates a process that typically requires intervention by several different users due to its series of steps. Administrators can write rules to determine who, and when, a user needs to complete a step. This also includes notification of users when they need to take action, which creates one fluid workflow that is meant to lead customers through the sales funnel, all the way from awareness to purchase.
Ads Automation - Marketing Automation tools can direct the customers in the sales funnel by adapting when leads view some advertisements. If customers view a product page numerous times, this triggers the marketing automation solution to present the prospect with product ads based on where their position in the sales funnels. If they are strongly contemplating on purchasing the product, then this might as well trigger a sales ad. This allows businesses to keep their product visible so customers always think of purchasing the product, even when they are considering other products as well.
Mobile marketing - Marketing Automation tools also can automate mobile marketing. Businesses can connect with customers by delivering push alerts, wearable device alerts, or Apple Wallet and Google Pay alerts. This helps, even when apps or websites aren't open, and businesses can still deliver mobile alerts so customers remain updated with sale alerts, product announcements, new features, etc.
What are the types of Marketing Automation Software?
Marketing automation solution helps businesses to restructure their marketing tasks to enhance operational competence and grow revenue. Many tools that organizations leverage on a routine basis comprise marketing automation features, like CRM and email marketing tools. Nevertheless, while many tools deliver marketing automation, these products may differ in their emphasis and extensiveness of features. Below mentioned are a few of the various focuses that could be found in the marketing automation solution:
Inbound Marketing Automation - Inbound marketing automation has been created specifically for marketing teams that emphasize more on content management. It typically caters to the teams that compose blogs or post social media content to appeal to new customers. Inside inbound marketing, some instances of tasks that can be mechanized comprise marketing analytics, status management, social media monitoring, and sales lead generation. The automation of these facets frees up time for marketers to evaluate customer data and make better decisions on how to enhance marketing strategies.
CRM Software -Organizations are increasingly adopting CRM software so that they can offer a better customer experience. This software saves personal data like names, designations, company names, and email addresses. More essentially, data like buying history and details of communications among the customer and the business can be gathered by a CRM software. This enables the business to customize the communication for each customer interaction. An ideal CRM software comes equipped with Salesforce and Zoho, but the size and characteristic of the business need will decide the type of CRM tool for the business.
Marketing Analytics Software - Evaluating the performance of marketing strategies is generally the step that marketers tend to ignore. Marketing Analytics software helps businesses to collect usable data like visitor behavior and activity. Moreover, it can syndicate data from various channels for a simpler comparison of effective channels. Google Analytics is perhaps the most used analytics tool. Marketing Automation tools integrate with social media analytics tools to provide omnichannel marketing analytics.
Email Marketing Software - Despite being one of the oldest forms of digital marketing, email marketing still offers the best ROI in the business. Email marketing software enables businesses to automate the messages they send to their contacts. This automation software also eases the large-scale delivery of customized messages along with performance measurement dashboards. Most email tools help in the customization of subject lines, body text, and suitable calls-to-action.
Pricing Automation - E-commerce websites and online retailers make use of pricing automation software to win more sales deals. If a customer frequently visits the company website and browses certain products several times, then they may be considering purchasing that product. With the help of pricing automation, retailers can reduce or increase prices based on interest or frequent product page visits. This lets retail sites win more deals by providing customers a price point that they are willing to settle on. With the advent of multiple E-commerce Platforms that enable businesses to easily build and manage digital storefront for themselves. Pricing automation is a must to have tool.
What are the major market drivers for Marketing Automation Software?
The growing acceptance of SMAC technologies - Over the last decade, there has been speedy adoption of Social, Mobile, Analytics, and Cloud (SMAC) technologies across numerous industry verticals. Organizations are implementing innovative technologies to modernize marketing processes, gain deeper insights, and provide enhanced customer satisfaction. Furthermore, SMAC technologies affect every facet within an organization, and hence, are expected to be the major driver in the marketing automation market. The integration of Marketing Automation solutions with numerous business applications and platforms allows businesses to accomplish their objectives easily. Moreover, organizations are undergoing a digital transformation with SMAC technologies. Nowadays, social media platforms have become an unavoidable necessity. The social presence of an organization helps ease the communication process with customers to get real-time responses. Mobile applications improve customer engagement, as they help customers operate applications from remote locations.
Security and privacy issues for private data - Data privacy and security are critical factors to be considered while implementing digital enablement technologies. As the use of SMAC technologies has become widespread, businesses will need more robust security and privacy to prevent breaches. The problem of security distresses the success of digitalization. With the increasing number of customer data sets, the number of security and privacy issues are also expected to increase, and every endpoint, gateway, and smartphone can become a potential target for hackers. Data privacy and security is a bottleneck that needs to be addressed efficiently.
Increasing adoption of AI and ML - The marketing landscape has transformed radically since the last few decades, even more so in recent years. Today, organizations have a large amount of data at their disposal, and enterprises collect this data from every source possible. Therefore, realizing the need to innovate new technology and understanding the limitations of existing technologies, organizations, irrespective of their size, structure, or business model, have started implementing marketing automation solutions. The Marketing Automation System has unlocked new prospects for enterprises. Moreover, AI and ML are considered as the next marketing revolution. Implementation of AI and ML in the marketing automation solution gives a competitive edge to organizations by eliminating manual work, repetitive tasks, staffing costs, and human errors. It also empowers enterprises to maximize work efficiencies and improve their accuracy for targeting customers. Therefore, in the next few years, vendors offering AI and ML, as a key functionality in their marketing automation solutions, are likely to witness higher adoption across the globe.
Integrating Marketing Automation System with other business applications - In the age of digital technology, a perplexing task for marketers is to track the online and offline journey of customers. With quick shifts in customer buying behavior, the consumer journey has become complex, as it involves different touchpoints across multiple channels. The marketing automation solutions fetch customer data from various applications to calculate the RoI. The software has to be integrated with various business applications to work properly. However, system complexities and implementation costs are still major challenges faced by organizations while integrating these solutions with their existing systems.
What is Competitive leadership mapping terminology for Marketing Automation Software in 360Quadrants?
The competitive leadership mapping showcased provides information for Marketing Automation Software. Vendor evaluations are based on two broad categories: product offering and business strategy. Each category carries various criteria, based on which vendors have been evaluated. The evaluation criteria considered under product offerings include the breadth of offering, delivery (based on industries that the vendors cater to, deployment models, and subscriptions), features/functionality, delivery, product quality and reliability, and product differentiation. The evaluation criteria considered under business strategy include geographic footprint (on the basis of geographic presence), channel strategy and fit, vision alignment, and effectiveness of growth (on the basis of innovations, partnerships, collaborations, and acquisitions).
VISIONARY LEADERS
These are Marketing Automation Solutions and associated services. These products have been marking their presence in the Marketing Automation software market by offering highly customized and easily deployable software for their commercial clients, coupled with their robust business strategy to achieve continued growth in the market. HubSpot, Oracle, Pardot, and Acoustic are a few visionary leaders.
DYNAMIC DIFFERENTIATORS
They have an innovative portfolio of Marketing Automation tools and have an extensive network of channel partners and resellers to increase the deployment of their services across various vertical markets. Over the years, the Dynamic vendors have been consistently generating positive revenue growth in the marketing automation solutions and their market position is enhanced by organic and inorganic strategies undertaken by them over the period. ActiveCampaign, Keap, SAS, Act-On, and SharpSpring are few dynamic differentiators.
INNOVATORS
They have an innovative portfolio of Best Marketing Automation software and strong potential to build strong business strategies for their business growth. These vendors have been providing server rack offerings as per their customer demands. Innovators have been forefront in deploying their solutions for niche and custom requests by their clients requiring the processing of high-performance workloads. ClickDimensions, Ontraport, MoEngage, Marketo, Kizen, Gamooga, and Iterable are few innovators in this market.
EMERGING COMPANIES
The emerging marketing automation software players are specialized in offering highly niche and tailor-made solutions and services to their clients. A majority of the emerging vendors have been undertaking multiple acquisitions and boosting their sales capabilities in various regions to offer their integrated services to a wide range of clients. SendinBlue, LeadSquared, SimplyCast, Drip, Nurture, Resulticks, Cordial, and Mautic are emerging companies in this market.
Explain briefly Market Overview for Marketing Automation Software
Marketing automation refers to automating repetitive marketing tasks to save time and get faster results. Marketing automation attained through the combination of technology and precise marketing strategy can lead to personalized customer experience resulting in an increased number of delighted customers. The luring results of perfectly automated marketing activities lure marketers to invest in sophisticated and end-to-end marketing tools. This at times results in over-investment with less effective results. Hence a marketer needs to understand the specific use-case to automate marketing and then compare the marketing automation software based on the use-cases, functionality, feature, and price. A well-thought-out marketing automatization can achieve increased efficiency of marketing campaigns.

A significant constituent of the top marketing automation solution is the delivery of analytics features to regulate the success of the whole campaign across segments and channels. These features evaluate the effect of campaigns on marketing team KPIs and campaign ROI, as well as the effect of campaigns on company revenue.
The Marketing Automation Software market is anticipated to grow up to USD 6.4 billion by 2024, at a CAGR of 13.9% from 2020 to 2024. The growing need for automating repetitive marketing processes, retention of users for business growth, growing demand for tailored marketing, and better predictive lead scoring are some of the major factors likely to drive the growth of this market.
Marketing Automation tool helps enterprises to handle their marketing campaigns efficiently right form content formation, content management to delivery, and lead attribution. Marketing automation solutions also enable businesses to handle the complete lifecycle of marketing channels efficiently across numerous digital mediums which is one of the major factors for acceptance of this software by enterprise globally. Marketing automation tools integrate with Landing Page builders to help businesses attained increased lead generation.
IT and telecom are one of the topmost industries in the acceptance of a marketing automation solution for offering its customers better IT-enabled solutions and services. The vertical is moving over customary marketing methods as rising mobile, cloud, and digitalization trends have opened various channels of delivery to increase the point-of-contact with its customers. This, in turn, has created the demand for Marketing Automation solutions that can help marketers in optimizing their marketing efforts.
North America is likely to have the largest market size in the overall marketing automation market, while Asia Pacific (APAC) is expected to grow at the maximum CAGR during the forecast period. North America is anticipated to be the leading region in terms of accepting the marketing automation solutions The growing demand from businesses to have a strategic marketing approach focused on creating and distributing valuable and relevant content to attract and retain a clearly defined audience, increasing the presence of marketing automation vendors and growing government support are major factors of the market growth during the forecast period.
Which are the top 10 Marketing Automation Software?
Hubspot

Pardot

ActiveCampaign

Oracle

Acoustic

Kizen

Autopilot

WebEngage

Klaviyo

Marketo
Hubspot Marketing Hub is an easy-to-use interface that is available to all free of cost, the premium plans have cost attached to them. It is an easy-to-use platform with sales pipeline management that keeps track of real-time updates, schedules meetings, and calls from the clients and nurtures the leads with effective contact management and an in-built chatbot... Read more
Pardot Software serves as a reliable B2B marketing automation solution, featuring an intuitive interface and Artificial Intelligence functionality. Pardot also helps organizations to use AI to gain valuable insights into the campaigns and make accurate sales predictions… Read more
ActiveCampaign Software is the customer engagement tool/software which uses advanced Artificial Intelligence and Machine learning algorithms to predict customer behaviors and journeys. It aids all B2B marketers who are interested in transforming the customer engagements, and empowering businesses process automation… Read more
Oracle Eloqua is the award-winning marketing automation software offered by Oracle. The software has capabilities like targeting & segmentation, cross-channel campaign orchestration, lead management & scoring, sales & marketing alignment, and marketing measurement… Read more
Acoustic provides marketing software that can identify and convert leads rapidly. It is an AI-powered platform that is capable of pre-built integrations with CRM systems, multichannel marketing automation, and sophisticated scoring models… Read more
Kizen software aims to provide better customer experience and increase the longevity of the customer in a business. It formulates effective strategies to convert new buyers into customers and thus increase the business network… Read more
Autopilot Software can be used to repurpose a device and it also resets quickly to prepare a device for a new user, or in break scenarios. It also enables a device to quickly be brought back to a business-ready state… Read more
WebEngage enables businesses to design personalized experiences on a huge scale. It assists all B2B and B2C businesses who are interested in transforming customer engagements; empowering business process automation through lead generation, engaging, and managing customers at every stage of complex buying journeys… Read more
Klaviyo Software, a modern email marketing platform can help businesses to use existing customer data so that businesses are not forced to pay for online advertising and other artificial growth channels. It is a centralized and cloud-based marketing system… Read more
Marketo Software is the customer engagement tool/software which uses advanced Artificial Intelligence and Machine learning algorithms to predict customer behaviors and journeys. Its intelligent algorithms are very good at predicting the prospects converting to customers… Read more
What is Marketing Automation Software?
Marketing automation software systematizes marketing responsibilities, restructures marketing workflows, and assesses the consequences of marketing operations. The software offers a centralized marketing database for all marketing-related data and communications, allowing marketers to build categorized, customized, and appropriate marketing experiences for customers or prospects. These platforms also offer automation features across numerous facets of marketing including email, social media, lead generation, lead management, etc
Best Marketing Automation Software
Comparing 39 vendors in Marketing Automation Software across 87 criteria.
I am looking for Marketing Automation Software that is
Marketing Automation Software Related Articles
VIEW ALL ARTICLES
Frequently Asked Questions (FAQs)
The Marketing Automation Software market is anticipated to grow up to USD 6.4 billion by 2024, at a CAGR of 13.9% from 2020 to 2024.
North America is expected to have the largest market size in the overall marketing automation software market. This is because, North America leads the market in accepting and leveraging marketing automation technology. The region has also seen a growing demand from to have a strategic marketing approach focused on creating and distributing valuable and relevant content.
The increasing adoption of Social, Mobile, Analytics, and Cloud (SMAC) technologies across various industry verticals, growing emphasis on data privacy and security are while implementing digital enablement technologies, introduction of AI and Machine Learning, businesses focusing or on Lead Generation and Lead Nurturing, Enhanced Customer Communication are some of the key drivers.
Some of the key features of an ideal Marketing Automation Software include Email Marketing, Social Media Marketing, Lead Management, Workflow Management, Ads Automation, Mobile Marketing, Lead Nurturing, Sales Forecasting, Opportunity Management, Analytics and Reporting, Integration, Segmentation, Security etc.
CRM and marketing automation tool are actually complementary to each other. It is very important to know the minute difference between these two tools. CRM has been majorly designed to support sales activities, and the marketing automation software has been designed for marketers specifically.
Send your Business Requirement to Multiple Vendors in one go.
Requirements from other buyers (2)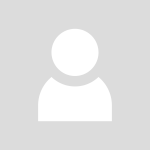 Buyer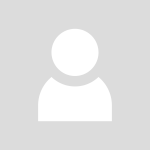 Buyer
500+ Marketing Automation Software buyers negotiating "Group Buying Deal" through 360Quadrants