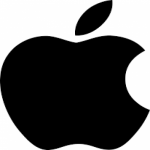 (2 Reviews)
Apple Pay Overview
ApplePay is a mobile payment experience and digital wallet service by Apple Inc. based on the Near Field Communications (NFC) technology allowing users to seamlessly pay for the transactions in retail stores, money transfers, apps, and web purchases.

Apple Pay Pricing
Apple Pay Pricing is set at zero, the platform works seamlessly towards reducing waiting queues at the payment counters. The only costs businesses might have to undertake would be NFC contactless payment terminals, which makes Apple Pay Pricing reaches an amount from $300 to $500.
Apple Pay Demo
ApplePay offers a step by step tutorial for setting up the App, adding a card to it across apple devices. The site also offers a guide with images to pay in stores, within apps and even transits to get started a breeze.
ApplePay Features
Send Money with Ease:
Pay to the stores, apps, and web for the purchases in a simple, secure and
quick way.
Use ApplePay to pay and get paid with ease of using iMessage or asking Siri

Business Ready:
Set up ApplePay easily as a merchant and give customers another way to
make secure payments.
Make use of ApplePay Decal to display on the storefront window and register

Secure and Private:
Be assured of the security of transactions as ApplePay makes use of a unique
device account number and a secure element chip.
Ensure Privacy with actual details of the transactions being recorded only in
the passbook and not on any servers or the cloud

Lost the Device Still Safe:
Be assured about the safety of the finances as transactions have to be
authorized by fingerprint, Face ID or a passcode.
Lock the device in case of theft and lost cases as an added layer of
Protection
Apple Pay USP
The USP of ApplePay is its wide acceptability, ease of use, simplicity with the utmost security, and privacy from Apple. Acting as a replacement for a regular wallet, ApplePay tends to be even more secure than the former could be. Supported on the iPhone, Apple Watch, Mac, and iPad, ApplePay supports payments to millions of supported apps and retail locations using the debit and credit cards securely stored in the payments app.
No Frequent Comparisons
No Strengths or Weaknesses
Buyer, Energy and Utilities, SME
Vice President - Marketing,
Company Name Classified
"Across Devices with the same ease"
ApplePay works on iPhone, iPad, iWatch and the web with the same ease and security making for the payments app to go to.
Buyer, Telecom Infrastructure, SME
Global Head - Service and Product Development,
Company Name Classified
"Do everything, without a wallet"
Just hold the phone near NFC and payment is done, just like that. Amazingly fast, yet completely secure.
Questions And Answers
Have a Question? Ask here.
No Questions
Create an account or sign in to view this content
No Photos / Videos